Disney Reopen 2020: Walt Disney World Resort Reopen on July 11

Catalogue
Disney Reopen in 2020

Disneyland Park: The Eorld's First

Orlando Walt Disney World: The World's Largest

Tokyo Disneyland/Tokyo DisneySea: The Highest Return Rate

Disneyland Paris: Classic European Style

Hong Kong Disneyland: The Shortest Queues

Shanghai Disneyland: The First in Mainland China
Disney magic is coming back!
Walt Disney World Resort in Orlando will begin a phased reopening on July 11. Upon reopening, theme park, Disney Resort hotels, restaurants, attractions, experiences will be limited in capacity based on physical distancing.
Shanghai Disney Resort has already reopened under the strict safety procedures in May 2020. We will share more info about Disney reopen schedule, here comes!
Disneyland Park is the world's first Disneyland, and it is the only one that built under the inspection of Walt Disney himself, its known as Disney's purest theme park.
Must See Attractions:Indiana Jones Adventure, Springs Racers, California Screaming, Matterhorn Ski and so on.
California Adventure Park:There are two major theme parks here: Disneyland Park and Disneyland California Adventure Park. Adventure Park is a comprehensive adventure park with California features, it is the most exciting Disney park in the world.
Indiana Jones Adventure:It is one of the park's most popular attraction, and takes you to experience being in an Indian mysterious forbidden place from the hearing, vision, and touch. Seated in an old and broken down jeep, you can enjoy the experience of swaying while ducking for life.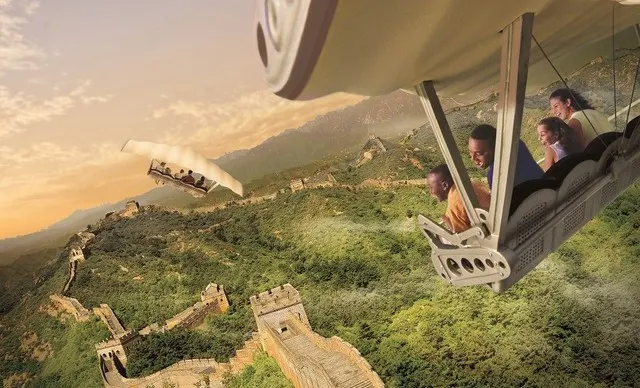 Walt Disney World in Orlando, Florida is the largest Disneyland in the world. The park covers four themed parks and two water parks, hundreds of resorts included, an integration of vacations, dining and shopping.
Must See Attractions:Speedway, Space Mountain, Toy Story Midway Mania, Tower of Terror and so on.
Disney's Animal Kingdom:This animal park featuring with animal protection is the newly-built park in Walt Disney, where you can see kinds of wild rare animals, or take a small train for experiencing a wild adventure, a variety of cabaret shows and exciting roller coasters are also included.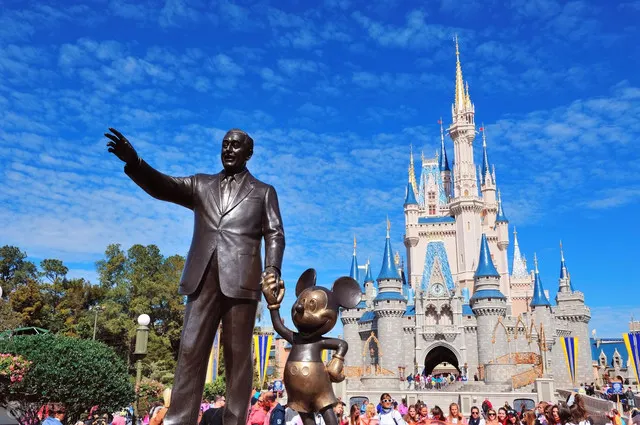 Reopend: Not yet, planned in July 11 2020
Tokyo Disneyland is reputed to be "Asia's first amusement park" and one of the most successful Disney Parks to operate at present. The Ocean Park here is the only Disney Ocean Park in the world and is a favorite of young adults.
Must See Attractions:Big Thunder Mountain, Pirates of the Caribbean, The Monster, The Roller Coaster and so on.
Tokyo DisneySea:Entertainment Facilities in Disney Sea are very exciting. You cannot miss the classic projects in Mysterious Island where you can journey to the center of the earth or explore the depths of the ocean.
Extraordinary:The parade here is very different from that of other Disneyland, is a large-scale performance on the water. Recommendations are the Legend of Mythica in the day and Fantastic at night, they are both must-sees.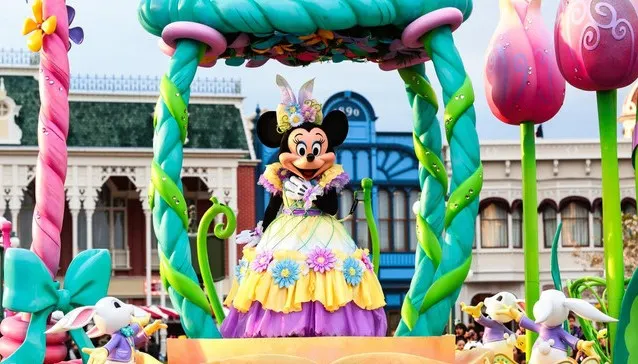 Disneyland Paris is Europe's first Disneyland, which integrates French local characteristics into its design from castle, streets, decorations and even the design of the garden, with a rich European classical palace atmosphere.
Must See Attractions:Space Mountain,Mission2, RC Racer, Tower of Terror, Indiana Jones Adventure, Star Tours and so on.
Walt Disney Studios Paris:There are two different themed-parks, Disneyland Paris and Walt Disney Studios Paris. In a setting of film scenes, the Studio shows the production of the Disney film animation behind the scenes, where the entertainment projects are more exciting and more suitable for adults.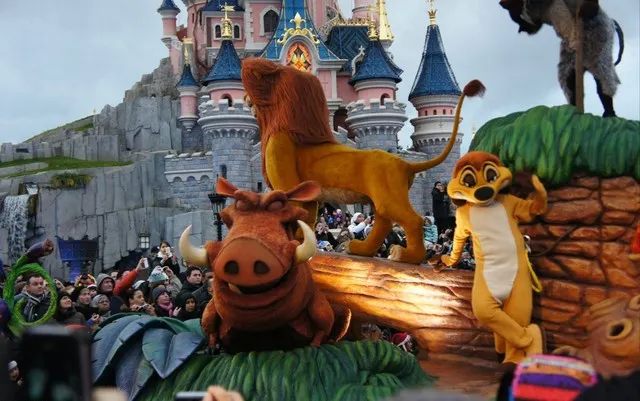 Reopend: Not yet, planned in July 15 2020
Disneyland Paris announced a phased reopening of the resort as of 15th July 2020, starting with both theme parks, Disney's Newport Bay Club hotel and Disney Village.
Before the opening of Shanghai Disneyland, Hong Kong Disney was the most accessible Disneyland park for domestic visitors. Although it is the smallest Disneyland park at present, it has all the key recreation facilities. Grizzly Gulch and Mystic Point only can be found there!
Grizzly Gulch:You can experience the prosperity in the Gold-seeking Town with Western style. The innovative Big Grizzly Mountain Runaway Mine Cars will dash forward, turn sharply and fall down rapidly, bringing visitors an adventurous experience through mountains.
Mystic Point:This is a unique theme park in Hong Kong Disneyland across the global, which has many different routes. Even if visitors take the same route, the train will be randomly moved where visitors can see different visual effects from different angles each time.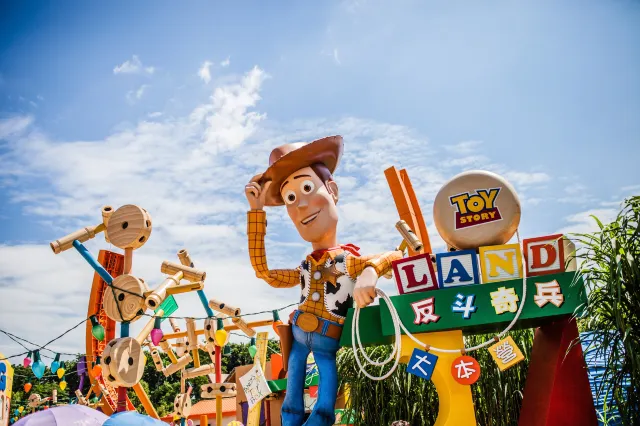 As the first Disneyland in mainland China, Shanghai Disneyland has strong Chinese elements. 80% of the recreation facilities are completely new, and amongst the six "world's most" eye catching.
The world's largest Disney castle:Shanghai Disneyland's Enchanted Storybook Castle is the world's tallest and largest Disneyland castle, with an amazing spin staircase at the center.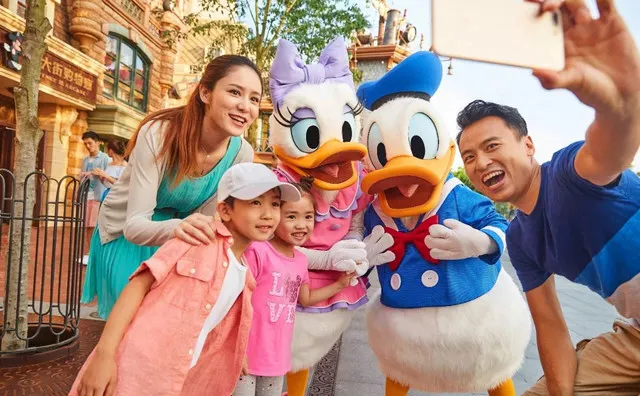 Copyright © 2023 Trip.com Travel Singapore Pte. Ltd. All rights reserved
Site Operator: Trip.com Travel Singapore Pte. Ltd.