Awesome Luxury Campsites and Glamping Ideas

Contents
What is Considered Glamping?

What Kind of People Go Glamping?

How Much Does It Cost To Go Glamping?

Glamping Sites Around the World

Longitude 131, Uluru, Australia Glamping

Zuma Sanctuary, Malibu, USA Glamping

Al Maha, Dubai, United Arab Emirates Glamping

San Camp, Botswana Glamping

Hoshinoya Fuji, Lake Kawaguchi, Japan Glamping
Picturesque scenery and well-apportioned campsites are the hallmarks of glamping. Given its popularity on social media, glamping resorts often provide the sort of Instagramable moments that younger travelers in particular seem to crave. Glamping isn't just something for digital natives, however. The growing movement is winning over a growing number of travelers from all demographics.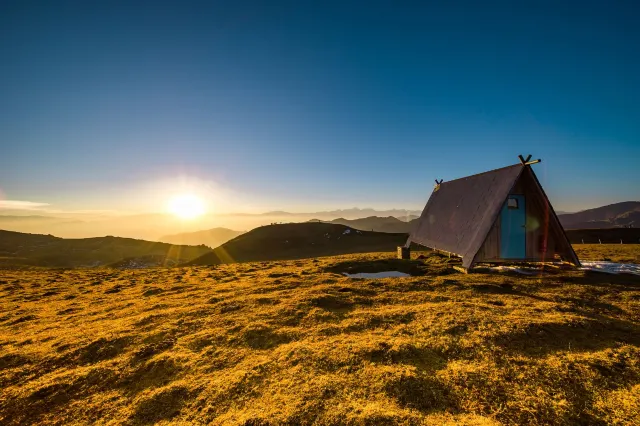 Picture somewhere deep in a wooded glen. Trees arch gracefully overhead, swaying in the cool breeze. A campfire crackles as glowing embers race skyward into the cold embrace of night. The forest's dayshift retires while the night crews emerge. Owls, bats, and myriad other small creatures take the stage. For some this is the epitome of vacation. A remoteness achieved only by detaching from the normal world and venturing forth. Given the events of the past year and half, finding some space in nature has a distinct appeal for both mental and physical health reasons. Fortunately we don't have to leave it all behind to discover such magical moments. In recent years a new genre of outdoor adventure has sprung up. In this essay we take a look at glamping in general as well as some recommendations for where to go and how to enjoy yourself.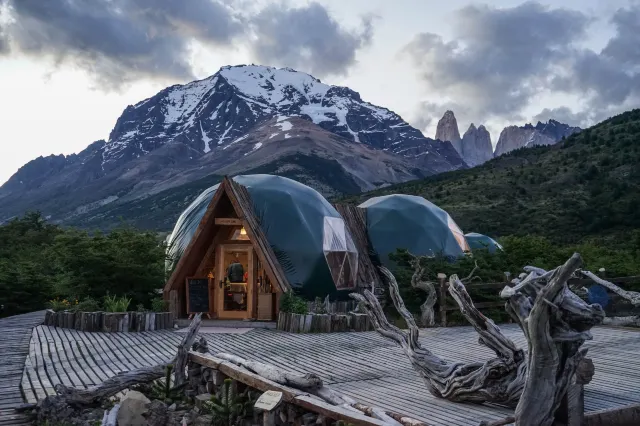 Glamping is one of those travel trends that belongs to the 21st century. What exactly is glamping? As noted, the movement's sine qua non is blending luxury with a traditional camping experience. Historically, glamping was the province of royalty or the very wealthy. England's Henry VIII would pitch elaborate tent encampments to host diplomatic and other events. Ottoman sultans made use of exquisite silk tents and the contemporary Saudi royal family is known to erect vast desert bivouacs complete with lavish banquet facilities. For those who don't possess the financial backing of a small nation-state, there are still plenty of ways to score style points. A modern glamping experience might be as simple as a tastefully accoutered yurt overlooking an endless field of flowers. For a more princely outlay you might book yourself a futuristic geodesic dome sporting the latest in Boll & Branch linen.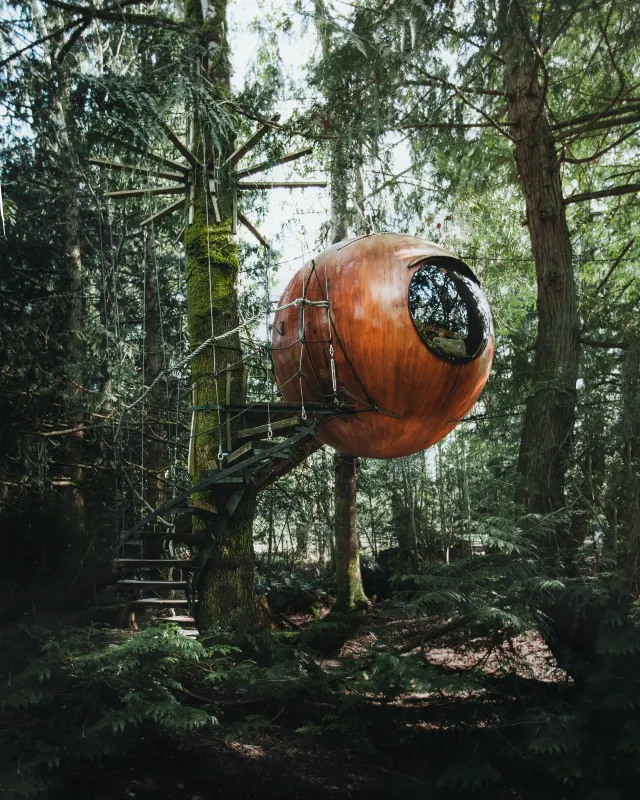 In point of fact anyone can go glamping. If you look at who tends to go glamping, there is a skew towards younger travelers. Particularly millennials and Gen Zers who are now raising families of their own and looking to rekindle fond vacation memories. To get a sense for what's possible, it's best to first consider your vacation goals. Obviously while glamping can be an end in itself, most people pair it with traditional sightseeing or wilderness exploration. New purveyors have entered the market catering to localized tastes and traveler's desire to have an "authentic" experience. There are offerings like staying in a covered wagon as if you were a colonial settler headed for the frontier. Spend the night in a tepee under a vast canopy of stars along the Great Plains. Or snag yourself a rainforest treehouse in Costa Rica.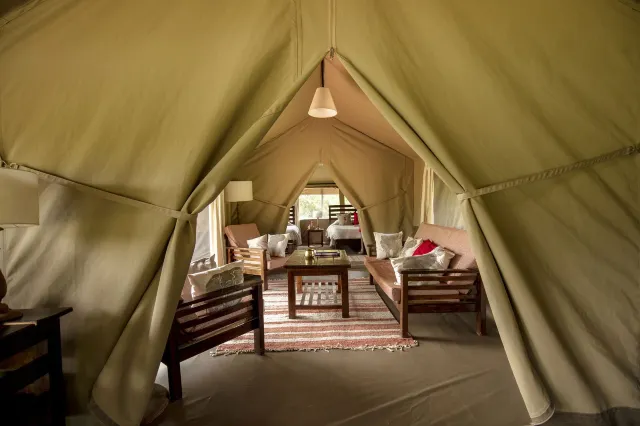 Much the same as with your standard vacation hotel, glamping experiences can range from the immensely practical to the extraordinarily extravagant. You should plan to spend anywhere from US$50 on up. Much will depend on the relative popularity of the destination, visitor demand, and the availability of amenities. For a laidback experience, look for operators with offerings near national parks. Oftentimes there are great opportunities for glamping just outside national park boundaries. In the United States, Yellowstone, Zion National Park, and Yosemite are all excellent both for their supreme natural beauty as well as their many prime opportunities for glamping.
Here are a handful of glamping sites that we think are particularly interesting. Of course, this is only a taste of what's on offer in the wide world of glamping.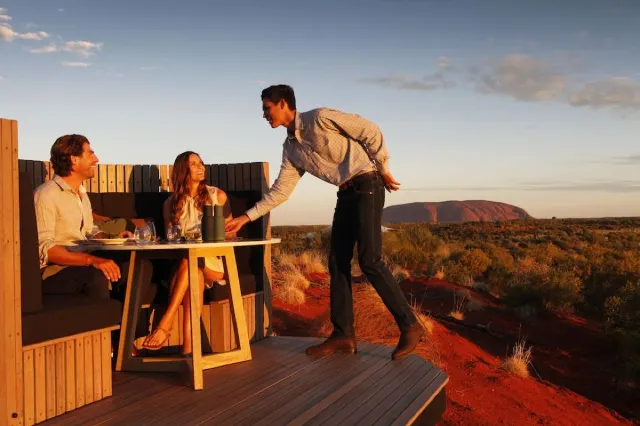 Sacred to the indigenous Aboriginal peoples, Uluru is a magnificent natural rock formation deep in the heart of the Australian Outback. Longitude 131 offers some pristine views and choice accommodations. You can easily strike out and explore around before returning to some of the most impressive skies imaginable.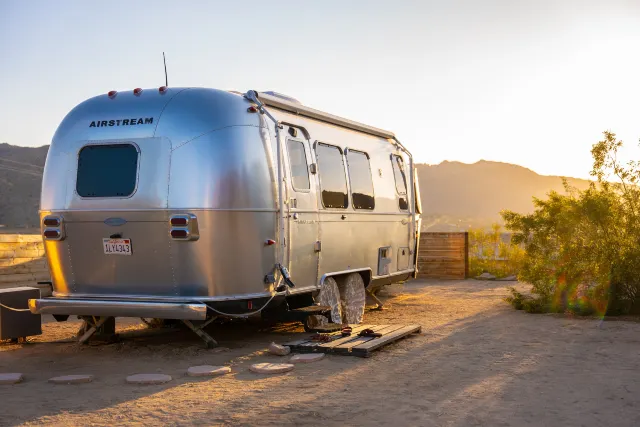 Malibu is known for its famous beachfront and as a great place to escape from LA. At Zuma Sanctuary you will find yourself staying in a vintage Airstream camper. The silver bullet appears to have materialized straight from some 1960s backlot. It's as if you've stepped back in time as this chic retreat.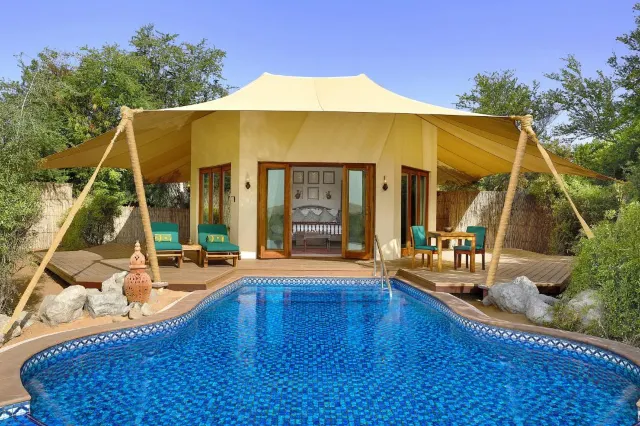 The Emirates garner praise for shining cities rising out of the desert, but there's a lot you can learn about glamping from Bedouin culture. Long a nomadic people, Bedouins were glamping before glamping was cool. Find some relaxation in the spectacular Arabian Desert among the stars.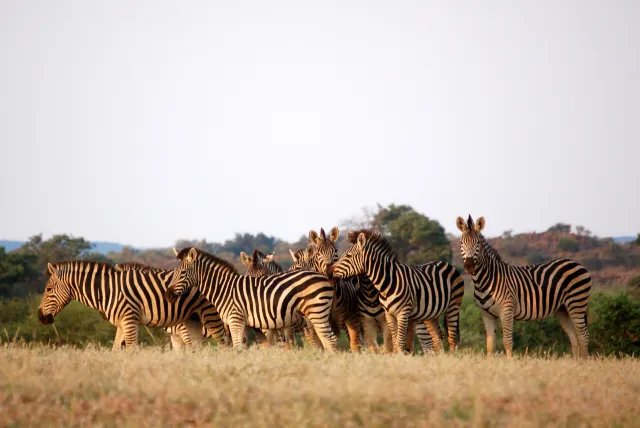 If Southern California isn't far enough removed, allow us to suggest San Camp in central Botswana. This Southern African nation is famous for its welcoming culture, immense open plains, and magnificent wildlife. San Camp is the perfect place for a safari. More of a place where you can leave it all behind, you'll find San Camp an ideal getaway.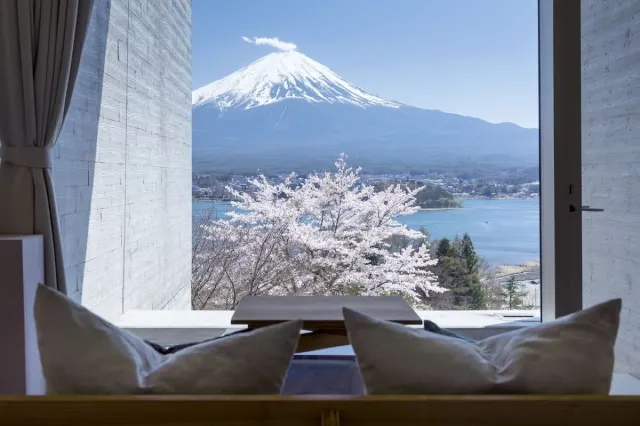 Japan brings some serious glamping game with this incredible establishment on Lake Kawaguchi. Imagine waking up to snow-capped views of Mount Fuji and the sounds of birds fluttering in the cherry blossom trees. Perfectly capturing that Japanese aesthetic blending form and function, this is a memorable place if ever we saw one.
Needless to say we've barely scratched the surface of what's out there. Glamping is a way to experience some of the best aspects of travel. It's a trend we think will continue, especially as the world adjusts to a new normal and travelers realize they're no longer satisfied with a standard hotel vacation.
Copyright © 2023 Trip.com Travel Singapore Pte. Ltd. All rights reserved
Site Operator: Trip.com Travel Singapore Pte. Ltd.