Need natural healing? Check out these incredible California Hot Springs
Have you ever tried soaking in a hot spring to unwind? If so, you know why it's the talking point of every traveler. If not, you may have been missing a fun experience that is also excellent for your physical and mental health. And if you're in California, what's a better way to relax than dipping up in the great hot California hot springs?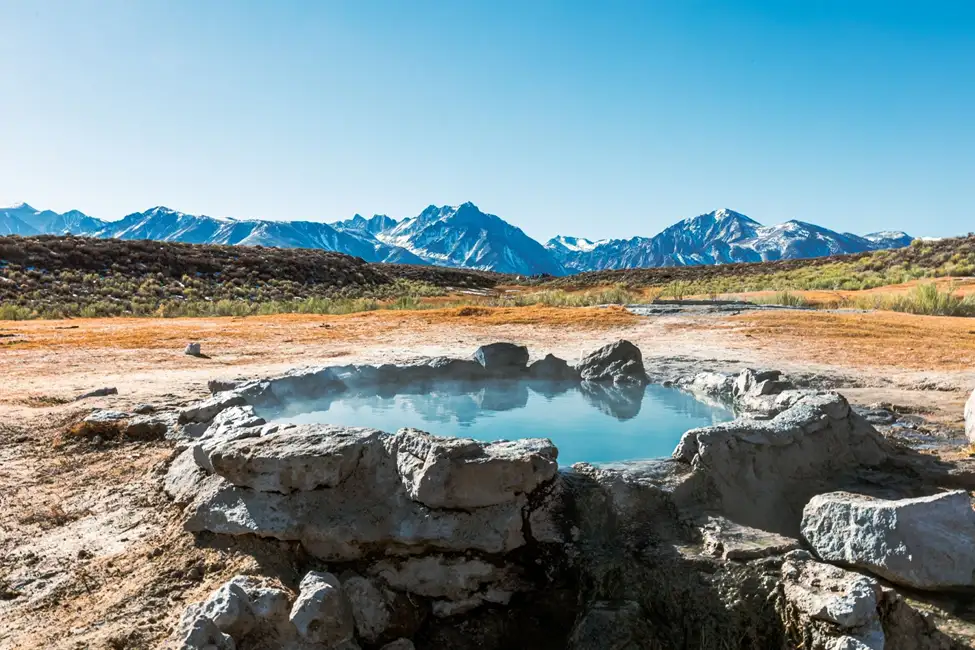 California has many stunning hot springs on public and private lands. Photo by Levan Badzgaradze on Unsplash
California is home to many natural hot springs. If you're exploring this majestic land, you may want to take a break from your travel routine and hop into an excellent natural therapy. Relax as we delve into the best California hot springs for you, so you know where to stop and how to treat your body and mind.

Incredible California Hot Springs you may want to Dip into
Hot springs provide natural therapy to your body and mind. They don't just make you feel relaxed but help heal many physical issues. You're in for a great treat if you're in California. There are a number of incredible California hot springs guaranteed to knock the stress out of you. Some even include a mud bath. Here's our list:

Beverly Hot Springs
Address: 308 N Oxford Ave, Los Angeles, CA 90004
Looking for tranquility in the middle of chaos? There's actually a natural hot spring in the heart of Los Angeles called Beverly hot springs. Open since the 1980s in Koreatown, the Beverly Hot Springs also offers a cold pool, a eucalyptus-infused steam room, and a dry sauna along with a natural California hot springs pool.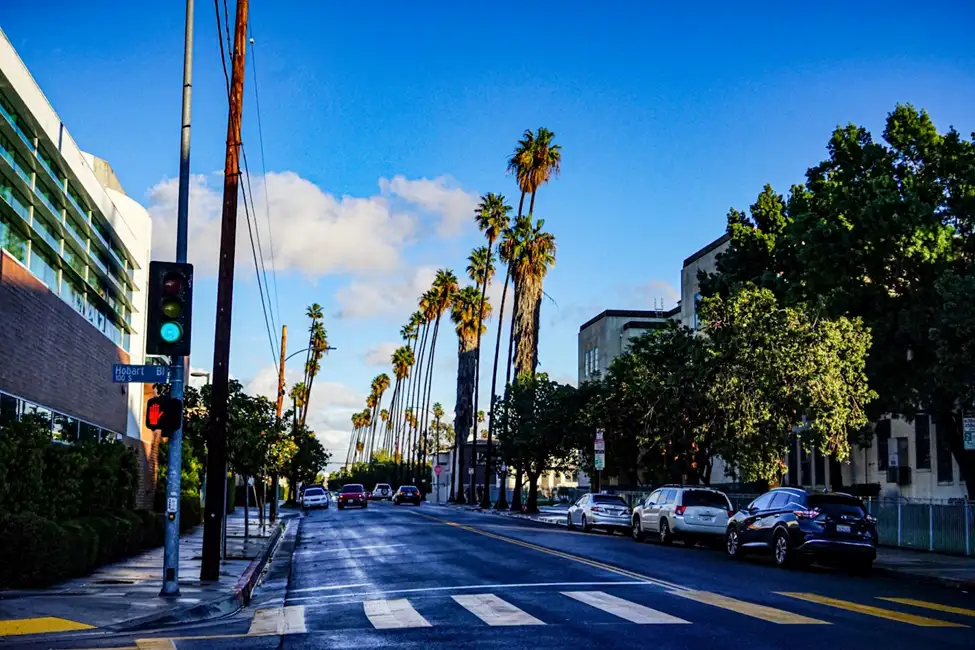 Koreatown is home to Beverly Hot Springs. Photo by Jeremy Huang on Unsplash
Travertine Hot Springs
Address: Bridgeport, California
Travertine hot springs offer many natural pools in nature. Photo credit: theoutbound.com
Looking for a great escape in nature? The next pick on our list of California hot springs happens to be locked in nature. But don't worry! Accessing it is pretty easy. Travertine hot springs in Bridgeport near the Nevada border offer many hot and cold pools tucked in between mountains and hiking trails. You can find pools near the parking spot, or if you want to add adventure to your trip, you can hike up and find more of these. But be sure to check out the temperature of the pools before jumping in because there are cold pools too. All these pols have mud floors. You may want to include mud therapy in your activity.
Sycamore Mineral Springs
Address: 1215 Avila Beach Dr, San Luis Obispo, CA 93405
If you're in central California, consider visiting the town of Avila Beach, where you'll find our next pick for California hot springs: Sycamore mineral springs resort and spa. It's an excellent place to relax you won't regret staying.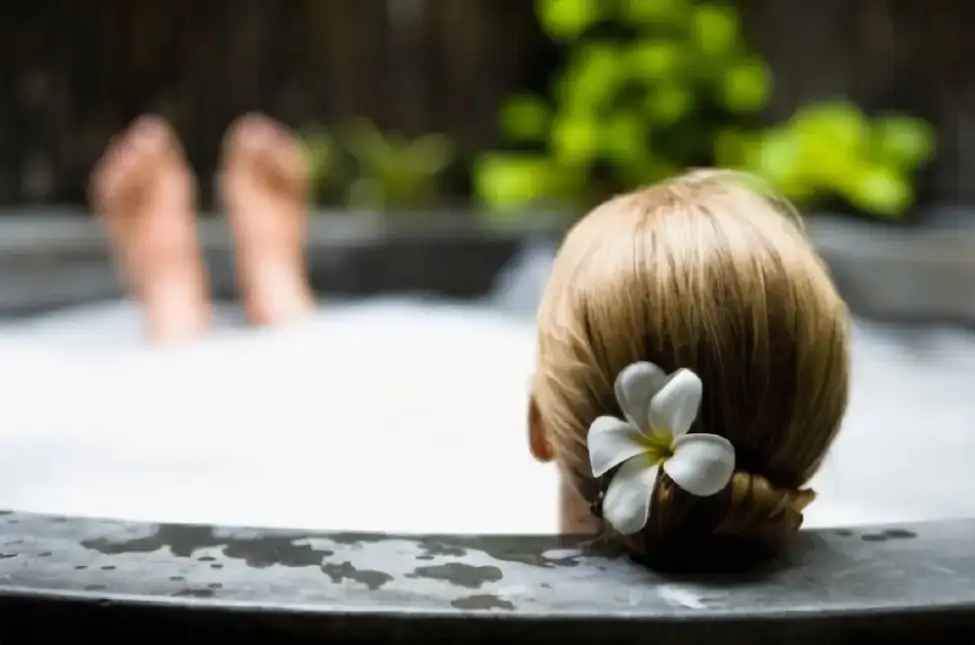 There are many therapy options at Sycamore Mineral Springs Resort and Spa
The resort offers a collection of 24 outdoor naturally heated hot tubs placed around the hillside for its guests and the public. These tubs can be reserved on an hourly basis. If you're in a group of at least four, you can try out the Oasis Waterfall Lagoon, a large pool-like spa with a waterfall. Enjoy the famous food they offer with the relaxation you've been craving for.
👉 Check out deals at Sycamore Mineral Springs Resort and Spa
Wilbur Hot Springs
Address: 3375 Wilbur Springs Rd, Williams, CA 95987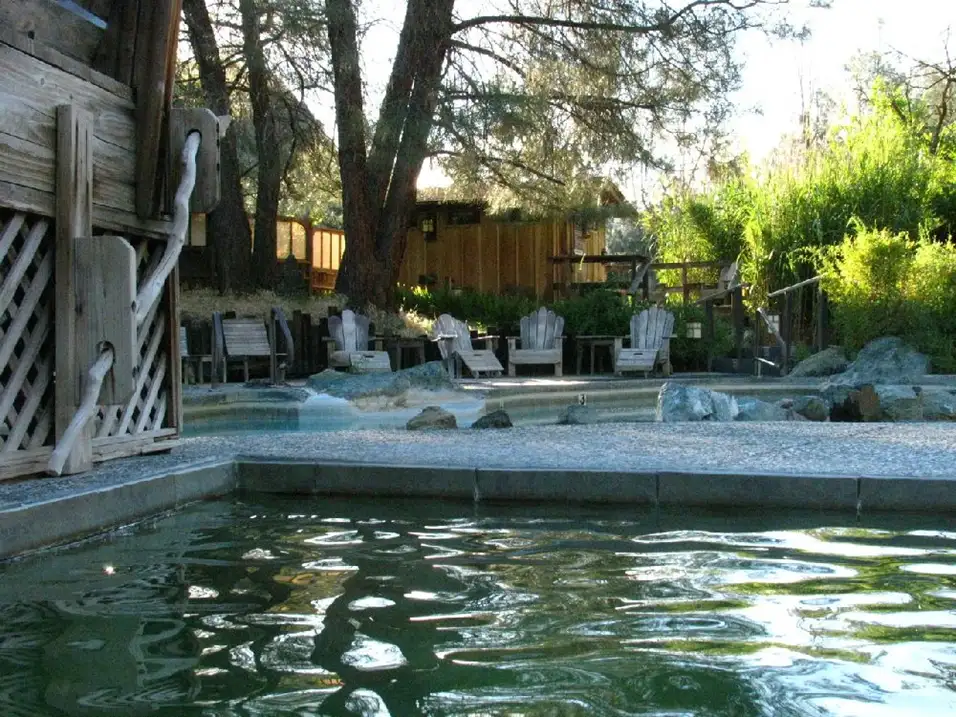 Geothermical pool at Wilbur hot springs. Photo credit: wilburhotsprings.com
Esalen Hot Springs
Address: 55000 CA-1, Big Sur, CA 93920
How about a relaxing experience with a beautiful coastal view on one of the most pristine California hot springs? Big Sur, a beautiful coastal town in northern California is famous among hikers and surfers, but there's something else that people come here for— Esalen Hot Springs.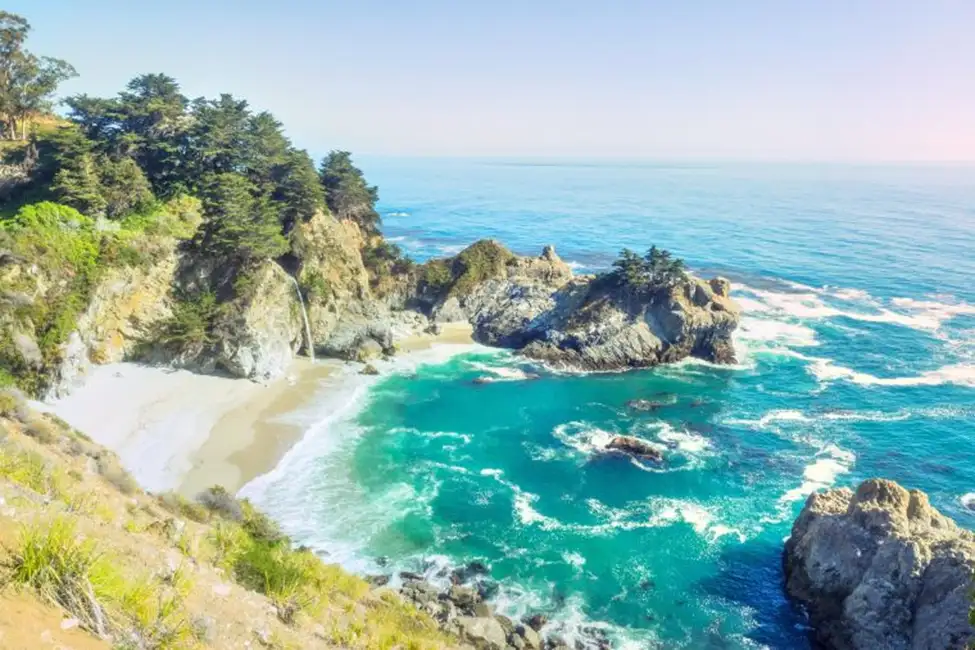 At Esalen, you can enjoy the hot spring with the coastal view
Mercey Springs
Address: 62964 Little Panoche Rd, Firebaugh, CA 93622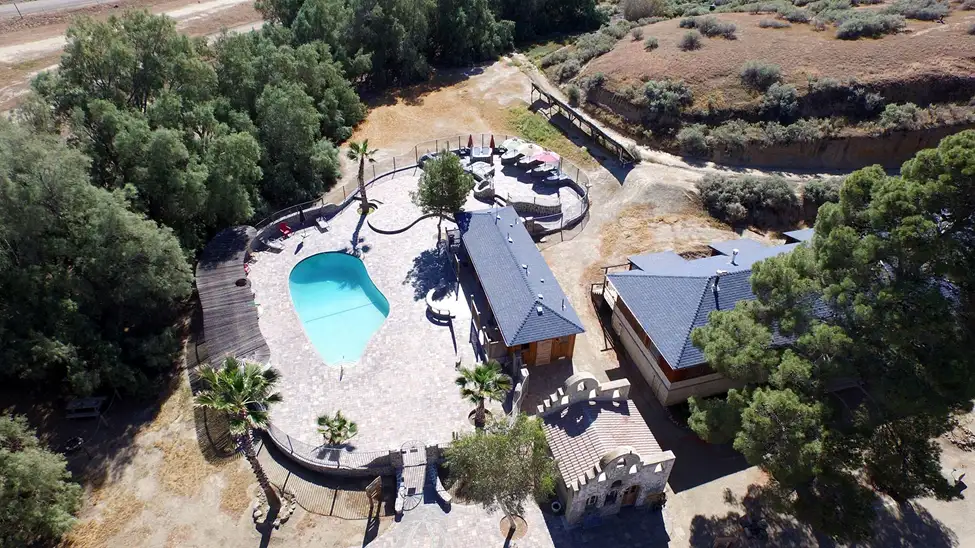 Pool, sauna, and hot tubs at Mercey Springs. Photo credit: Mercey Hot Springs Facebook page
If you're driving from Los Angeles to San Francisco or the other way around, there's a great place in between to help you take a much-needed break in a perfect way. Our next pick for California hot springs, Mercey Springs is located halfway between Los Angeles and San Francisco. It can be an excellent place to stay for the night and unwind. The resort also offers an RV park along with its spa services and hot spring.
If you have some time to stick around, you may want to know that the area is also famous for bird watching. Have it your own way.
Grover Hot Springs State Park
Address: 3415 Hot Springs Rd, Markleeville, CA 96120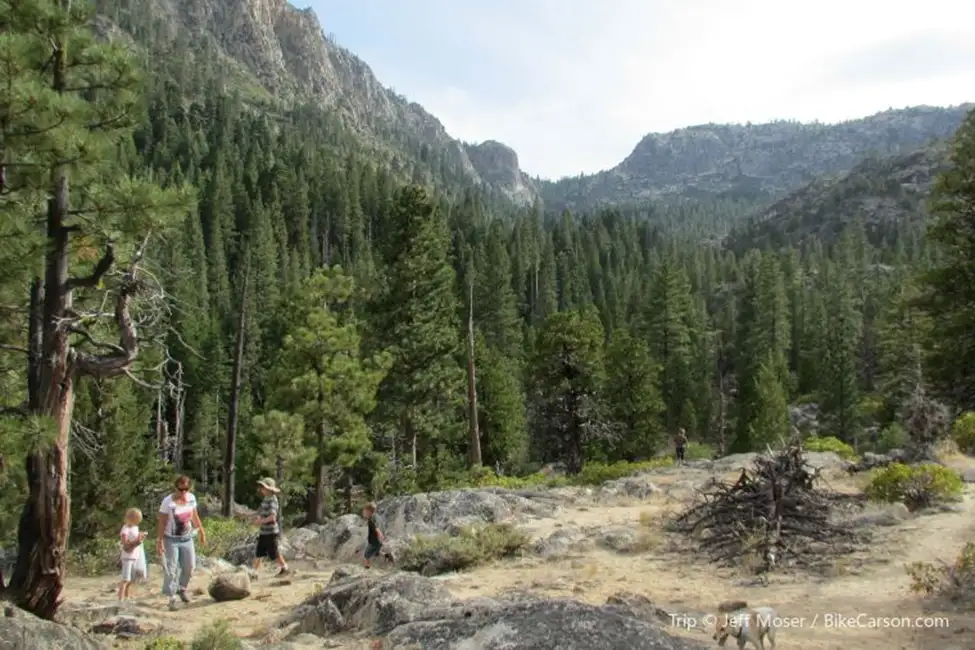 Grover hot springs state park offers many activities along with hot springs
Desert Hot Springs
Address: Riverside County, California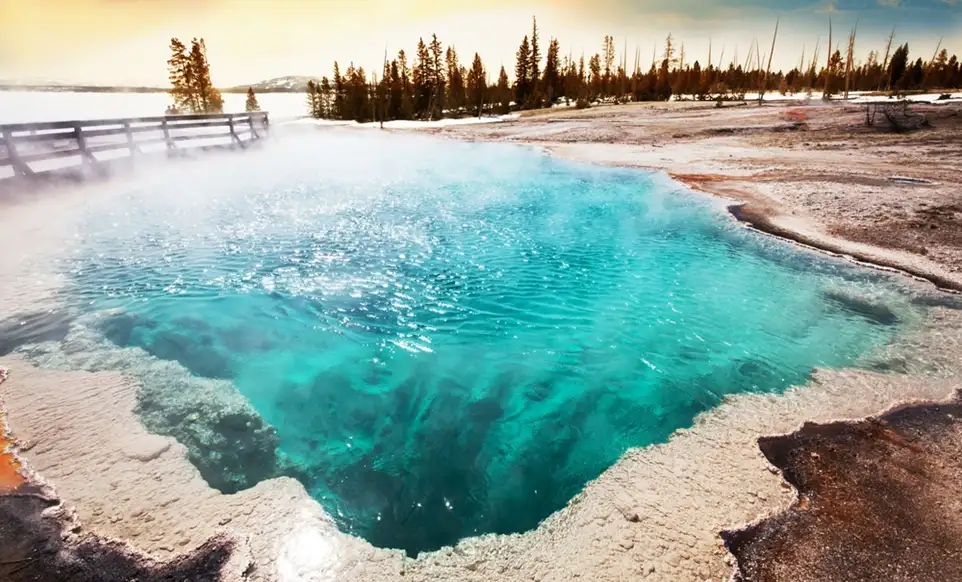 Desert Hot Springs offers a wide range of hot springs for you to unwind. Photo credit: englishlloyd.com
Who wouldn't love to explore the largest collection of natural hot springs in the US? If you do, we have an entire city for you. Our next pick on our collection of incredible California hot springs, Desert Hot Springs, offers as many as twenty different warm springs for you to relax. Located just two hours east of Los Angeles, most resorts here welcome daytime visitors and overnight guests. How you want to enjoy your time is your choice.
Sierra Hot Springs
Address: 521 Campbell Hot Springs Rd, Sierraville, CA 96126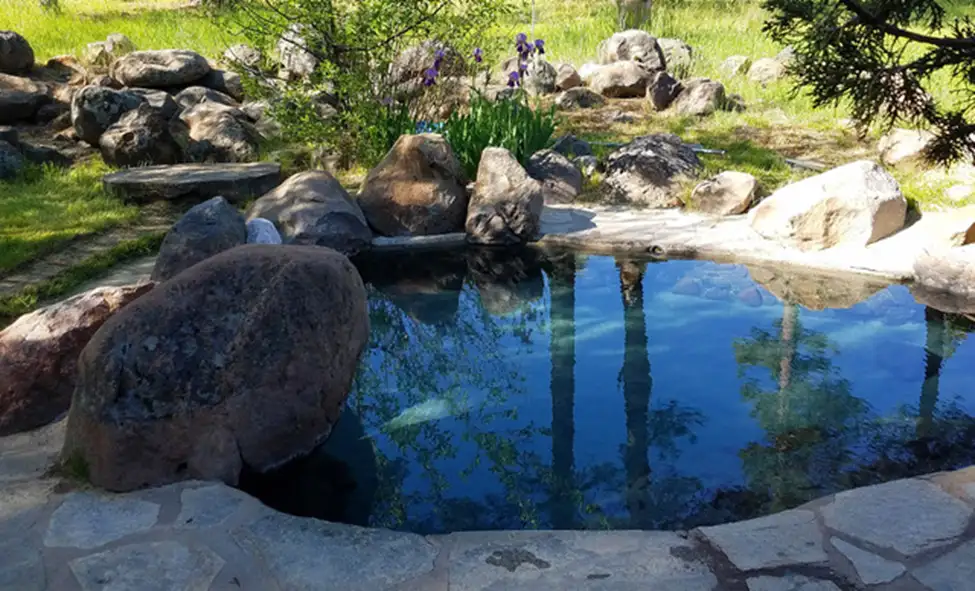 Hot spring pool at Sierra Hot Springs. Photo credit: sierrahotsprings.org
Another recommended place for spiritual healing on our list of must-visit California hot springs, The Sierra Hot Springs Resort & Retreat Center is a non-profit healing-focused resort spread across a 700-acre land. The resort is a 90-minute drive away from Lake Tahoe and about a four-hour drive away from San Francisco. The resort doesn't entertain day guests or drop-ins, so you might want to plan before you make yourself ready to dip in on one of the hot springs of this place that are open 24 hours a day. Apart from relaxing in the warm spring pools, you may also want to join the sessions performed by spiritual and healing practitioners and lecturers. Also, if you love adventure, there's a lot of hiking, biking, and skiing to be done.
Calistoga
Address: Napa Valley, California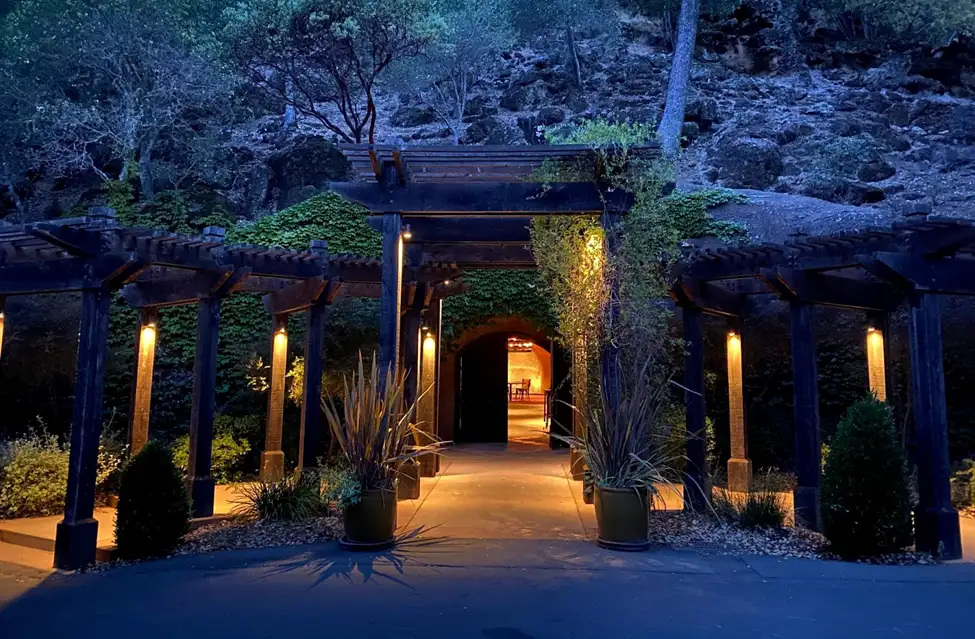 Calistoga offers a wide range of accommodation options. Photo by April Neves on Unsplash
FAQs about California Hot Springs
Where are hot springs in California?

You can find many natural hot springs across California. Our guide can help you find the best one for you.

Are there natural hot springs in California hot springs?

You can find many resorts and sites that offer natural hot springs across California. All California hot springs across the state are natural and have healing properties.

Does Southern California have hot springs?

There are many hot springs across southern California.

Can you swim in Desert Hot Springs?

Desert hot springs offer many hot spring options for visitors. You can dip in and relax or swim if you like.

Are California hot springs free?

Most California hot springs are on private lands and cost you to access. However, there are many hot springs on public lands you can mostly access for free.