Discover and have a quick browse through Things to do in Orlando
check the video👇
When someone says, "Orlando, Florida", you probably think of palm trees, sunshine and - let's be honest - a certain mouse-fronted theme park.
But the truth is, wonderful though it is, Orlando is more than just Walt Disney World. It has so many wonderful attractions that it's worth visiting, whether you're going on vacation alone, with your significant other, or with your entire family.
Here are some great things to do in Orlando!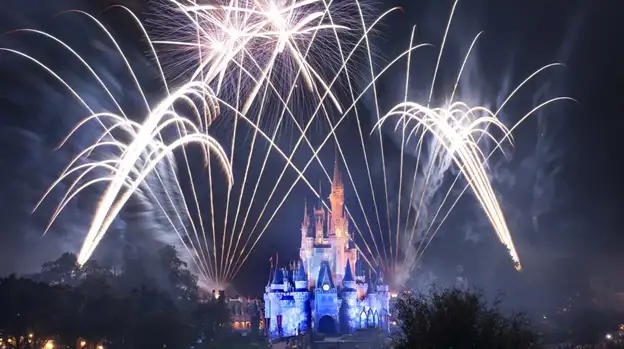 We did have to start off the list of things to do in Orlando with Walt Disney World. At the Magic Kingdom Park, you can explore many attractions that'll have you experiencing your favorite Disney attractions in real life.
Then, head to Epcot, where you'll get to travel around the world without even leaving Orlando. This is perfect for older visitors, as there are plenty of foods and drinks to try.
Also available is Disney's Animal Kingdom Theme Park, where you'll see exotic animals up close. You and your family can also view amazing theatrics.
Lastly, there's also Disney's Hollywood Studios. Step onto rides that'll put you right into some classic Disney movies.
Things to Do in Orlando: SeaWorld Orlando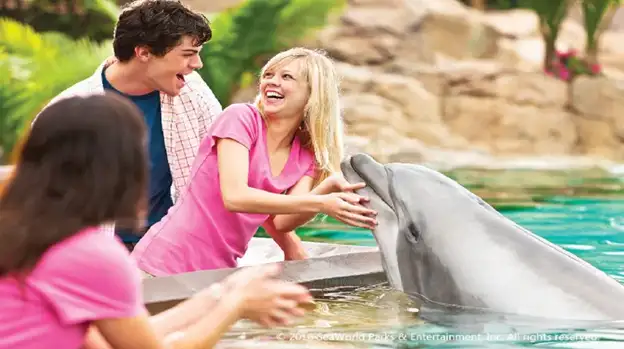 If you love sea life, then you should stop by SeaWorld Orlando. Not only will you get to see some fascinating marine creatures, but you'll also get to go on thrilling rides and attractions, like the all-new Ice Breaker rollercoaster (open February 2022) and rafting adventure ride Infinity Falls.
You should book a stay at Hilton Orlando, as it places you in a centrally located area to get to SeaWorld Orlando easily. Not only that, but you'll be close to other theme parks like Walt Disney World and Universal Studios Orlando.
Things to Do in Orlando: Universal Studios Orlando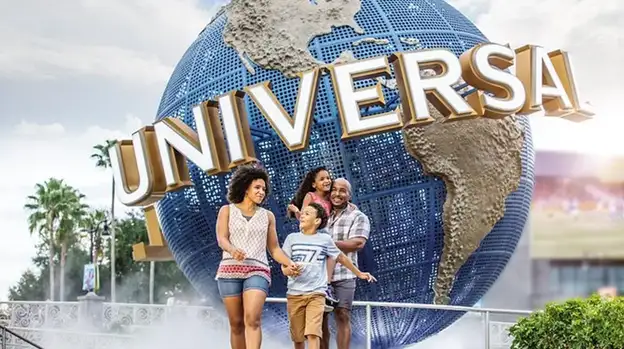 Universal Studios Orlando is a huge theme park that's split into three. The first is Universal Studios Florida and the main attraction is The Wizarding World of Harry Potter - more specifically, Diagon Alley.
If you're a fan of Harry Potter, then don't forget to swing by Hogsmeade, which is one of the best things to do in Orlando. You'll gaze upon the Hogwarts castle in real life, and visit its many shops and tavern.
The third park is Volcano Bay, a water park where you can cool down in the hot Floridian sun. There are both laidback and heart-pumping rides here, like the Krakatau Aqua Coaster and Ohno Drop Slides.
Consider staying at the Holiday Inn & Suites Across from Universal Orlando. As the name implies, you'll be just a few steps away from the park, so you'll make the most of your day.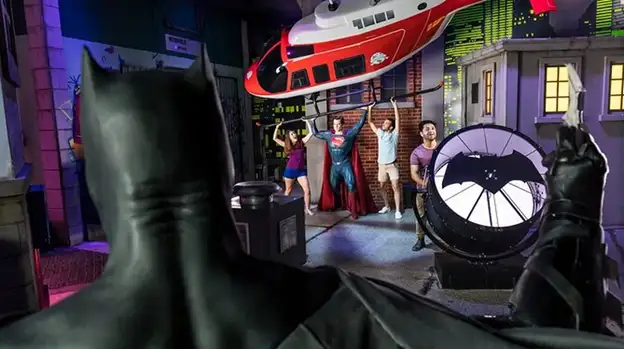 You'll find Madame Tussauds on International Drive in Orlando. If you've always wanted to meet celebrities and stars, but never get the chance to, then you'll have a ball at Madame Tussauds.
Inside this attraction are over 200 wax figures of famous people from all eras, spread across seven themed rooms. You'll "meet" A-listers and pose for pictures with them as if you were their best buddy. You'll definitely walk away with some stunning images.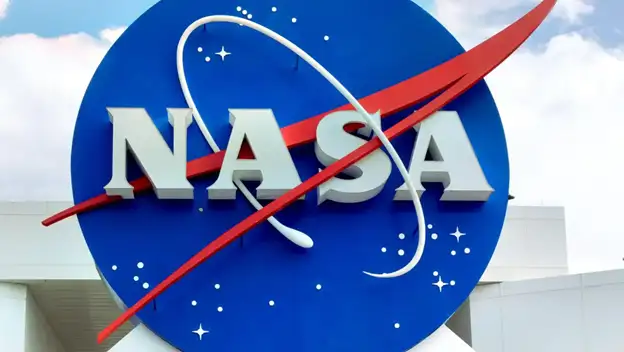 Located in Cape Canaveral, the Orlando Kennedy Space Center offers an educational yet fun experience for the whole family. You'll walk through NASA's launch headquarters and step onto the observation gantry to see space shuttle launch pads with your own eyes.
As you make your way through the Orlando Kennedy Space Center, you'll witness how mankind's made leaps and advances in space throughout the years. Also, make sure you check out the IMAX space films, which will take your family on some exciting adventures.
Things to Do in Orlando: Glass-Bottom Kayaking in Rainbow Springs State Park
Do you want to get out in nature and get a unique look at what's under the sea? Then get out on a glass-bottom kayak in Rainbow Springs State Park, which will put just inches in between you and fish, otters, turtles, alligators, and other wildlife.
These tours are small and intimate, which means you won't have to feel crowded on the waters. During the 2 to 2.5-hour trip, you'll have plenty of photo opportunities for gorgeous pictures and you might even see beautiful birds flying overhead. There's also a stop for you to swim in refreshing spring water, so wear your swimsuit.
With so many things to do in Orlando, you're sure to have an unforgettable trip. So put Orlando on your list of places to go!
FAQs on Things to Do in Orlando
What are the top attractions to visit in Orlando?

Some of the top attractions to visit in Orlando include The Wizarding World of Harry Potter, Universal Studios Orlando, SeaWorld Orlando, and Walt Disney World.

What are the best outdoor activities in Orlando?

The best outdoor activities in Orlando include biking, fishing, snorkeling, and swimming.

How much spending money do I need for 1 week in Orlando?

It really depends on the things to do in Orlando you're choosing and how many people you're bringing along. But in general, if you're vacationing on your own, it'll cost around $1,700 for a weeklong vacation.

What are some things to do in Orlando for free?

There are several gardens and parks you can visit for free, such as Lake Eola Park and Kraft Azalea Garden. Disney Springs is free to visit as well.

What should I avoid in Orlando?

While Orlando is relatively safe, there are a few spots to avoid. They include Mercy Drive, North Orange, Malibu Groves, and Roosevelt Park.