Hotels Near Fantasia Gardens
Hotels Near Fantasia Gardens In Chessy
Hotels Near Fantasia Gardens In Chessy Review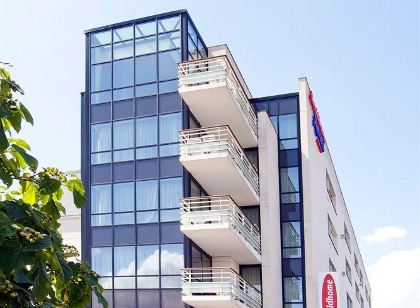 Disneyland
Chessy
|
2.8km from city center
◇ Access ・ The hotel is just a short walk from Val d'europe station ・ About 30 minutes from Charles de Gaulle Airport ・ The outlet is a 10-15 minute walk ・ One station to Disneyland Recommended for those who travel mainly through outlets and Disneyland. It takes about an hour to get to Paris, so it is not recommended for those who are mainly sightseeing in Paris. ◇ Service ・ We arrived earlier than check-in time, but we had you leave baggage and were saved. ◇ Cleanliness ・ It was a bit disappointing that the bath towel on the first day had something like a stain on the foundation. ◇ Facilities ・ There are shampoo & body soap and body lotion ・ There is no toothbrush and slippers unlike Japan ・ Room had kitchen and small refrigerator ・ I can hear a little noise in the hallway if the wall is thin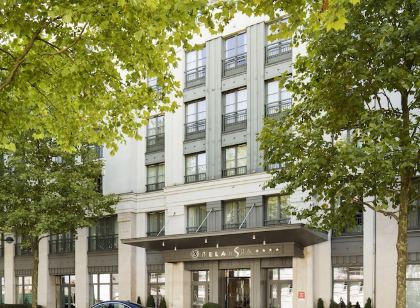 Disneyland
Chessy
|
2.56km from city center
My girlfriend and I planned a trip to Disneyland from the 1 January to the 4 January. Within the 4 days and 3 nights, it was honestly worth its price point. Going to the hotel was a breeze as it's just a few minutes away from the Val D'Europe RER station. For service, they seem quite understaffed but still they were very helpful and friendly. For places to eat, there are quite a few restaurants to choose from but we usually just ate at the Vietnamese place nearby which very worth it. Also if you like to cook on your own, there provide a complete set of cookery and equipment as well as a dish washer. However it would be nice if they also had a washing machine as well.
Searches related to Hotels Near Fantasia Gardens in Chessy
Copyright © 2023 Trip.com Travel Singapore Pte. Ltd. All rights reserved
Site Operator: Trip.com Travel Singapore Pte. Ltd.