Sydney To Kathmandu Flight
Sydney To Kathmandu Flight Info
Sydney To Kathmandu Flight FAQ
When are flight tickets from Sydney (SYD) to Kathmandu (KTM) the cheapest?

Airlines adjust prices for flights from Sydney to Kathmandu based on the date and time of your booking. By analyzing data from all airlines, on Trip.com, you can find the lowest flight prices on Tuesdays, Wednesdays, and Saturdays.

How much do flights from Sydney (SYD) to Kathmandu (KTM) cost?

According to Trip.com's data, the lowest price is around US$1,050.

What is the transportation method from the main airport to downtown in Kathmandu?

The distance from Tribhuvan International Airport to downtown is about 4km, by taxi about 20 minutes.

How many airports are there in Kathmandu (KTM)?

What are some travel guidelines for Kathmandu during the COVID19 pandemic?

Entry restrictions and flight schedule changes and cancellations are frequently updated and subject to change. If you plan to travel to Kathmandu, please obtain the most updated information from the airline you plan to book your travels with. You can also refer to

COVID19 Country/Region Entry Restrictions

for more information.

Which airlines offer free date changes for flights to this city during the COVID19 pandemic?

There are no airlines with flights to this city that provide this service. Please use this information as a reference only and confirm with the airline prior to booking.

Brand of the Year Awards 2020, South Korea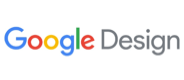 Google Material Design Awards 2019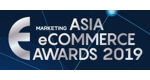 Asia eCommerce Awards 2019, Hong Kong
Copyright © 2021 Trip.com Travel Singapore Pte. Ltd. All rights reserved
Site Operator: Trip.com Travel Singapore Pte. Ltd.