Haiphong 4-Days Itinerary: Cheap Flights to Haiphong
Day 1 | Morning
Opening Hours: Open 24 hours
Ticket Price: 30000 VND
Recommended Length of Stay: 1-3 Hours
Location: Road through Cat Ba, Pearl, Cat Hai, Hai Phong
There is a large stretch of virgin forest on Cat Ba Island. The Vietnamese government has designated this virgin forest as a national nature reserve, namely Cat Ba National Park. Numerous precious trees grow in the reserve, and a variety of rare birds and beasts breed in the forest. It is a huge natural zoo and botanical garden. The forests of Cat Ba Island are rich in precious wood and rare animals, such as white wood, frankincense wood, white langur, golden monkey, and the nearby waters are rich in cuttlefish. Shrimp, abalone, sea cucumber, squid, sardine, Russian Qing, etc. Cat Ba National Park covers an area of about 150 square kilometers and is home to some unique and rare animals and plants, of which the most famous is the Cat Ba langur. Although the outlying attractions of Cat Ba National Park have completely lost their pristine atmosphere, it takes at least a whole day to enter the heart of the park in its original state, and it does require a lot of physical strength and perseverance. But the heartland is a rare gem of Cat Ba National Park, so it's worth the effort.
Reviews from Real Guests:
Trip.com User: Halong Bay is always beautiful, the view from the park observatory, the pit is drilled.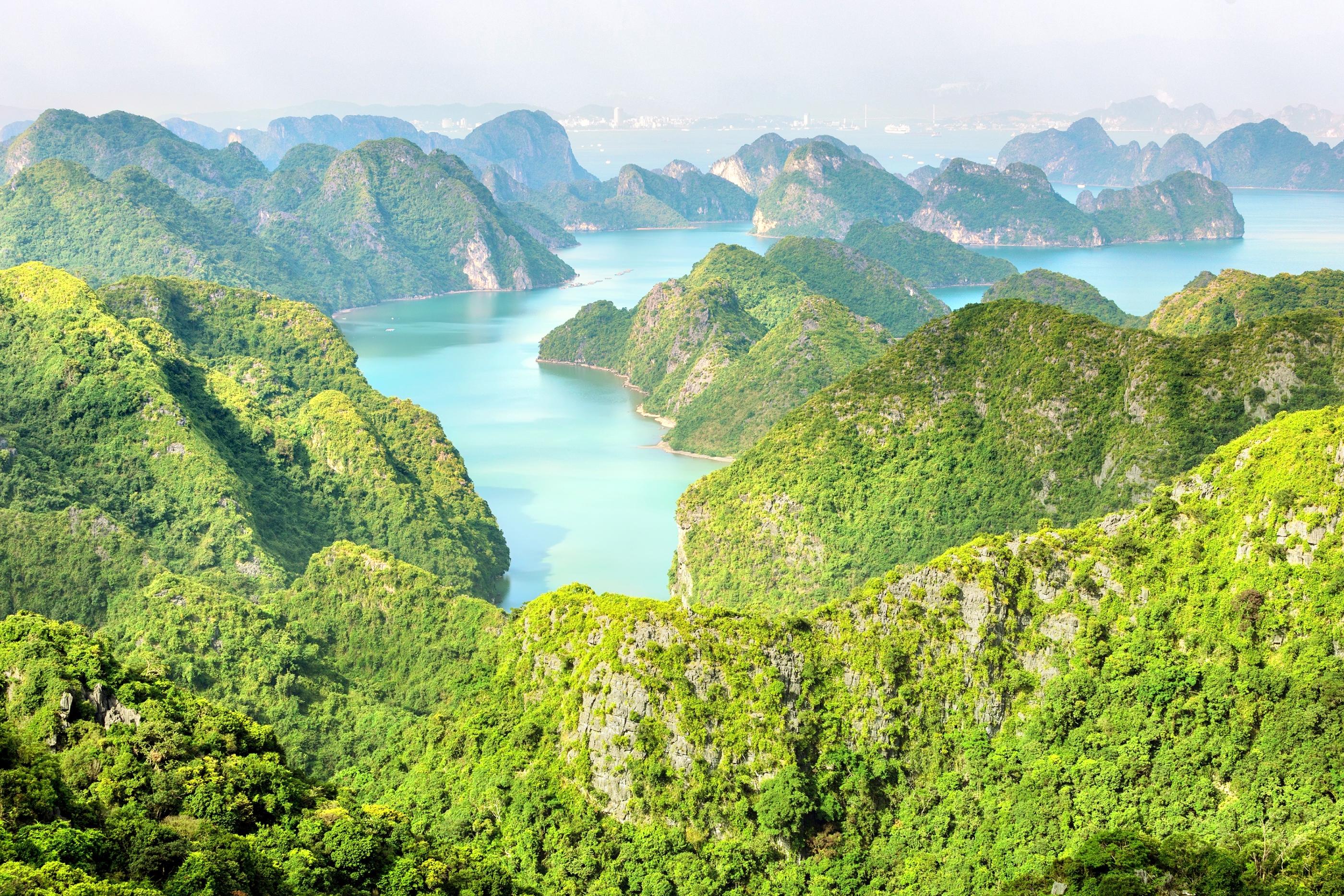 Day 1 | Afternoon
After finishing the tour at Cat Ba National Park, you can head to The Head Stone, the most worth visiting place around the corner.
Opening Hours: Open 24 hours
Ticket Price: 30000 VND
Recommended Length of Stay: 30-30 Minutes
Location: Halong Bay, Halong City
The human head stone is like a long-necked Greek head, with a high and convex nose, hanging down from the water, and the withered trees on the top of it are like tufts of hair fluttering in the wind, hence the name. There are many strange stones in Halong Bay, waiting for tourists to discover them one by one.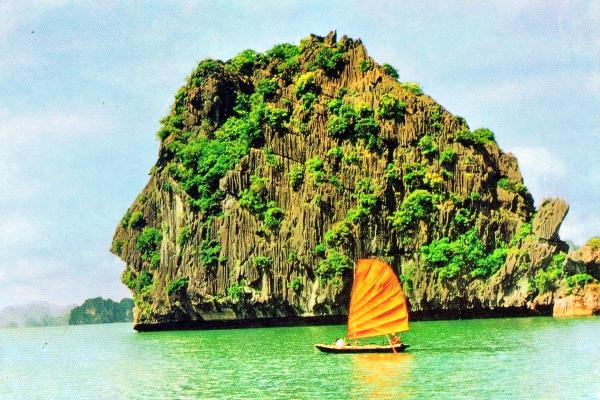 Day 1 | Evening
Looking for a bed nearby after finishing your journey at The Head Stone? Halong Legacy Legend Cruise is one of your top choices.
This vessel pulls anchor and sets sail from Hai Phong for at least part of your stay. Pamper yourself with onsite massages or enjoy recreation amenities such as an outdoor pool. This cruise ship also features wireless Internet access (surcharge) and a television in a common area. Grab a bite to eat at the cruise ship's restaurant, which features a bar/lounge, or stay in and take advantage of the room service (during limited hours). A complimentary buffet breakfast is served daily from 6:00 AM to 7:30 AM. Featured amenities include a 24-hour front desk and luggage storage. A roundtrip airport shuttle is provided for a surcharge (available 24 hours). Make yourself at home in one of the 12 air-conditioned guestrooms. Private bathrooms with showers feature complimentary toiletries and hair dryers. Conveniences include complimentary bottled water, and housekeeping is provided daily.
Day 2 | Morning
Opening Hours: Open from 9:00am-5:00pm
Recommended Length of Stay: 1-3 Hours
Location: Ga Choi Islet, City. Ha Long, Quang Ninh, Vietnam
Halong Bay in Vietnam is famous for its beautiful sea scenery. There are many strange-shaped islands in Halong Bay. But its typical symbol is the cockfighting stone. The so-called "cockfighting stones" are two adjacent small islands with peculiar shapes, like two fighting cocks facing each other. The two of them glared at each other, the corners of their mouths facing each other, as if ready to jump up and start a tragic duel.
Reviews from Real Guests:
_Casper_hk: Located on the south side of Wood Island about 800 meters from the incense burner stone. Two small rocky hills about 12 meters high, like a pair of large chickens winged by a narrow trench and stand face to face, depend on each other, so that visitors to charm their beauty, with thousands of years of unchanged shape, the same time forever than the sky, always stand tall. The other side of the cockpit looks like a grouper. Two rock hills were chosen as the most unique image of Ha Long Wan. In 2000, they were also selected as a symbol of Vietnamese tourism. The other side of the cockpit looks like a grouper.
STEVEN1226: The chicken's beak is fighting each other at different angles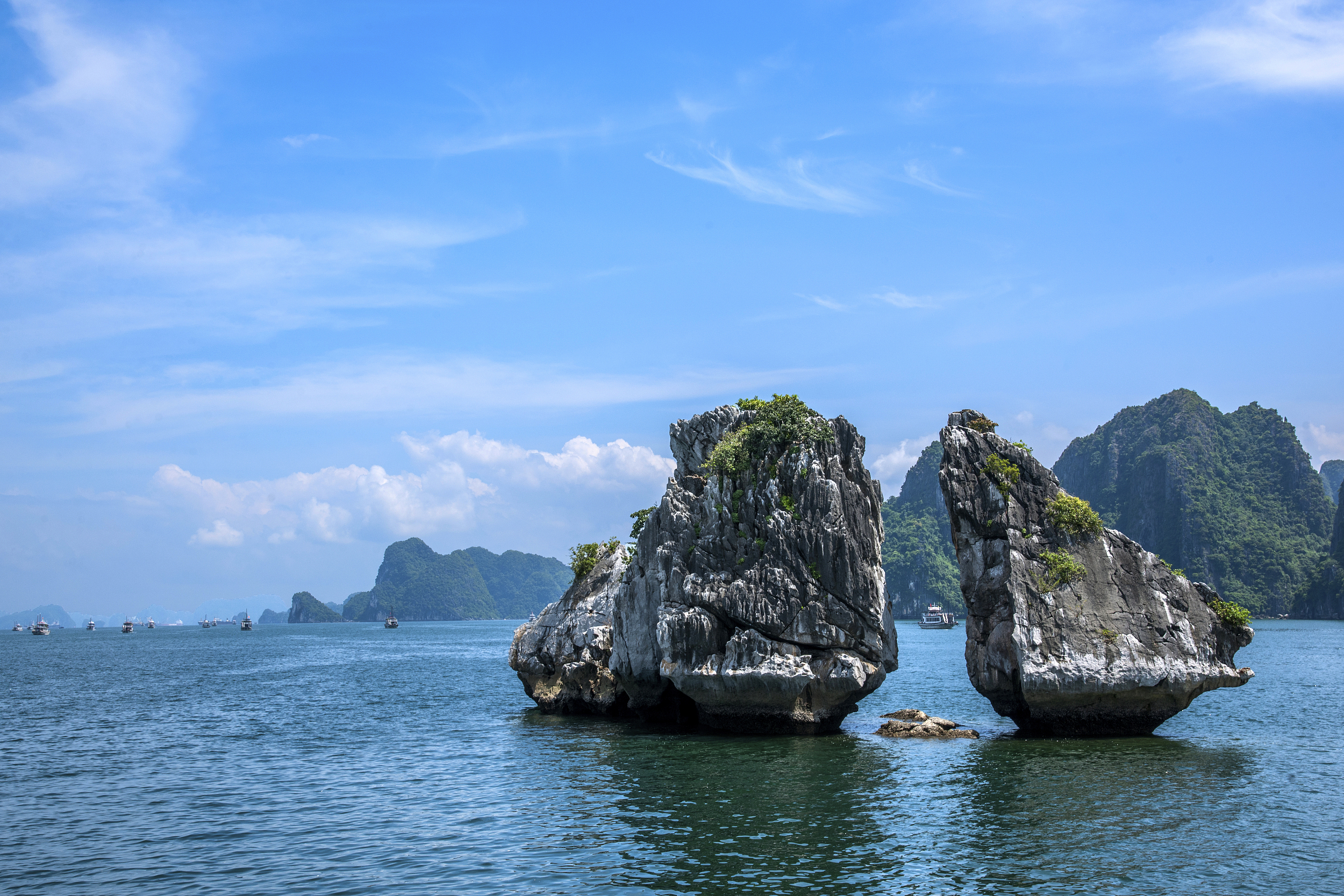 Day 2 | Afternoon
After finishing the tour at Cockfight Stone, you can head to Hai Phong Museum, the most worth visiting place around the corner.
Opening Hours: Open on Tue-Sun,8:00am-11:00am
Ticket Price: 5000 VND
Recommended Length of Stay: 1-1 Hours
Location: 68 Dien Bien Phu, Minh Khai, Hong Bang, Haiphong City
The Vietnam Coast Defence Museum is housed in a French colonial building built in 1959. The museum is not large and the collection is not particularly large, but it is full of history. Each collection here is related to the historical development of the city of Hai Phong. The first floor of the museum is mainly an exhibition of geological specimens and cultural relics. There are some other exhibits on the second floor such as agriculture, industry, navigation and fishery. This is a good place to learn about and explore Haiphong.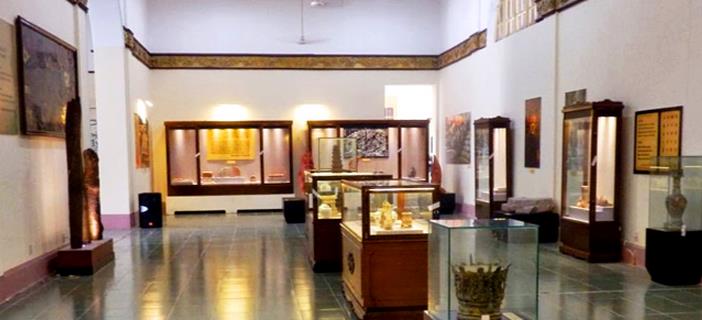 Day 2 | Evening
If you want to explore other popular attractions later, Hotel Nikko Hai Phong is a suitable place for you to stay and refresh.
Hotel Nikko Hai Phong is located in most emerging area of the city within close proximity to industrial parks and city centre. Our hotel is within walking distances to shopping in Aeon Mall and access to medical treatment in the Vinmec Hospital. A well-located hotel in Haiphong, the Hotel Nikko offers you the refined Japanese Hospitality Service - 'Omotenashi'. Hotel Nikko Hai Phong has a well-designed 250 luxury guest rooms, offering outstanding hospitality services, guest experience and tasteful dining experiences for both business and leisure travellers. Simply treat yourself to a traditional Japanese dining experience at "Hishou" Restaurant or enjoy a contemporary all-day dining at "La Brasserie" Restaurant with an assortment of global-inspired dishes. The Hotel Nikko Hai Phong is an ideal venue for your meetings and banquet needs. You are able to host company events on one of our 4 Meeting Rooms (Ballroom) for your meetings or conference needs. With a number of available setups combined with our modern audio and visual equipment to cater and tailored to your specific requirements. The exclusive Fitness Centre offers the latest in electronic cardiovascular machines that guests can work out. Relax in the hotel's swimming pool, enjoying classic cocktails with light bites at The Lounge. In addition, travelling by plane is also convenient due to connecting flights to Ho Chi Minh City and Danang city etc from Cat Bi International Airport. We are available to assist your airport transfer. Stay with us and enjoy the "Omotenashi" service in Hotel Nikko Hai Phong.
Day 3
Opening Hours: Open 24 hours
Ticket Price: Free
Recommended Length of Stay: 1-3 Days
Location: Cat Ba 180000, Vietnam
Cat Ba Island covers an area of 146 square kilometers and is the largest island in Halong Bay. The terrain of Cat Ba Island is complex and varied, with cliffs, deep canyons, sandy beaches, tropical forests, swampy depressions and secluded villages. In order to protect this diverse ecosystem and wildlife, about half of Cat Ba Island was listed as Cat Ba National Park by local authorities in 1986. The more famous species here is the endangered Cat Ba langur, a blond little monkey species with a cute punk rock hairstyle. The residents of the island are concentrated in the town of Cat Ba in the southern part of the island. The rolling hills on Cat Ba Island are surrounded by winding coastlines and calm bays, among the seaside rocky mountains. The most accessible beaches on Cat Ba Island are 1, 2 and 3 Cat Ba Island Beaches. Every summer, it becomes a paradise for people's joy.
Reviews from Real Guests:
Kazzyy: was so beautiful and peaceful place ! it takes 1-2 hours from Cat Ba island to Lan Ha bay by the boat. there is huge sea and the foods are so delicious! I did kayak and adventured to locos place. if the weather nice, it would be more fun!!!! j do recommend you guys to visit there !!!! #vietnam #catba #travel #traveltothewld #adventure #backpacking #backpacking
Trip.com User: one of the most beautiful place I have ever visited. staying there feels like you are on the lap of nature. such a nice combination of hills,sea and forest is very rare. I strongly recommend to stay there overnight. apart from day long boating you can also rent a bike and roam around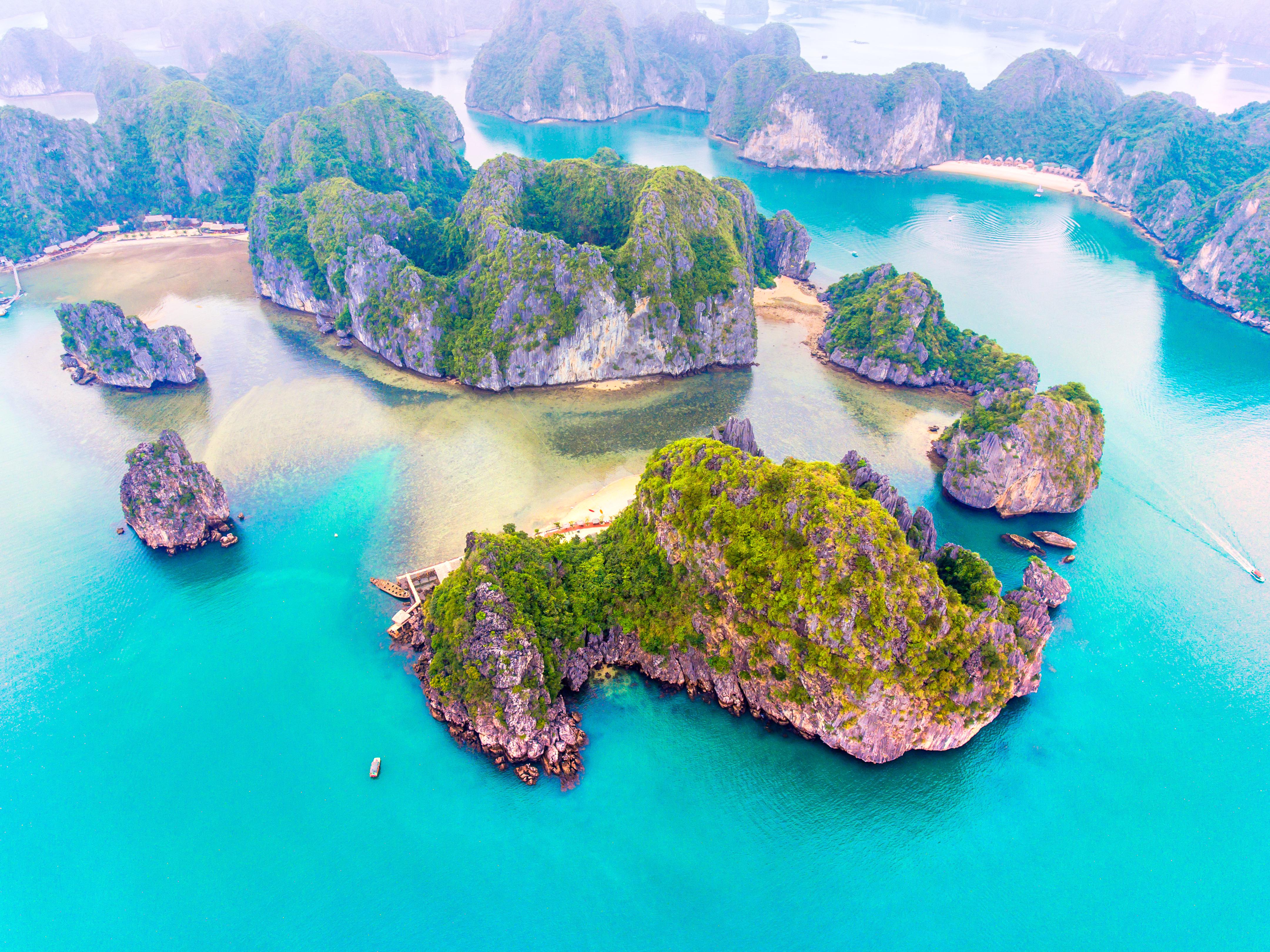 Day 3 | Evening
After visiting the glorious Cat Ba Island, Cat Ba Eco Lodge Resort nearby is the best place to stay.
Located a 15-minute drive from Cat Ba National Park, Cat Ba Eco Lodge Resort offers a peaceful getaway boasting natural surroundings. Guests can enjoy free cooking classes. Free Wi-Fi is provided throughout the resort.Cat Ba Eco Lodge Resort is a 20-minute walk from Local Family Zoo. The resort offers a free one-way shuttle service to Cat Ba Town, 12 km away. Cat Bi International Airport is 75 km away.Wooden-style rooms are air-conditioned and come with a flat-screen cable TV. Mountain and garden views can be enjoyed. A minibar and tea/coffee-making facilities are provided.Guests can rent a bicycle to explore the surroundings or head for a singing session in the karaoke room. Currency exchange and ticketing services are available at the tour desk. Laundry and ironing services are also offered.A selection of Vietnamese and international cuisine is served in the resort's restaurant while drinks are offered in the bar. For convenience, room service is available.
Day 4 | Morning
Opening Hours: Open 24 hours
Ticket Price: Free
Recommended Length of Stay: 1-2 Hours
Location: Cat Ba District, Hai Phong
The beaches on Cat Ba Island are named Cat Ba Island No. 1 (CatCo1), Cat Ba Island No. 2 (CatCo2), and Cat Ba Island No. 3 (CatCo3). They are all located about 1 km south of Cat Ba Town. is a leisure place. One of them, Cat Ba Island 2, is a quiet and attractive beach that also offers simple accommodation and campsites. Cat Ba Island 1 and Cat Ba Island 3 are being converted into tourist resorts. These beaches are located in their own protected coves, and Cat Ba Beaches 1, 2 and 3 can be reached on foot or by motor taxi along the D1-4 road in the southern quayside of Cat Ba town.
Reviews from Real Guests:
Trip.com User: It's a good place to accommodate, and there are a lot of people. It's nice not far from downtown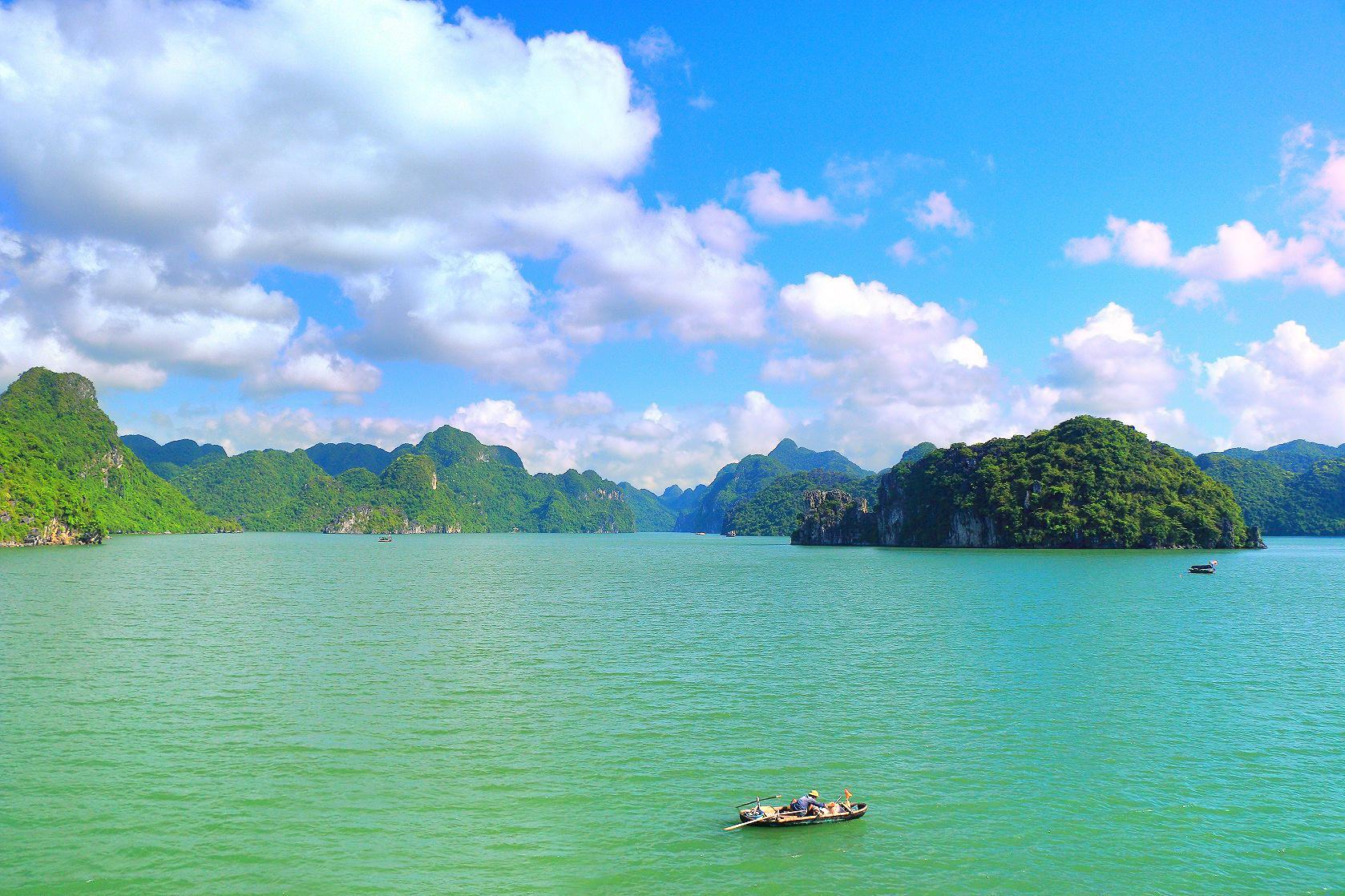 Day 4 | Afternoon
Having the chance to enjoy the charming Cat Co 1 Beach, Surprise Cave next to it is another great place that you will never want to miss!
Opening Hours: Open from 9:00am-5:00pm
Ticket Price: Free
Recommended Length of Stay: 1-1 Hours
Location: Halong Bay, Tuan Chau, Quang Ninh Province
There are many caves in Halong Bay, and Surprise Cave is one of them. There are countless small nests on the top of the cave, which is surprising, and the name may come from it. Against the background of the lights, all kinds of strange stones are spectacular.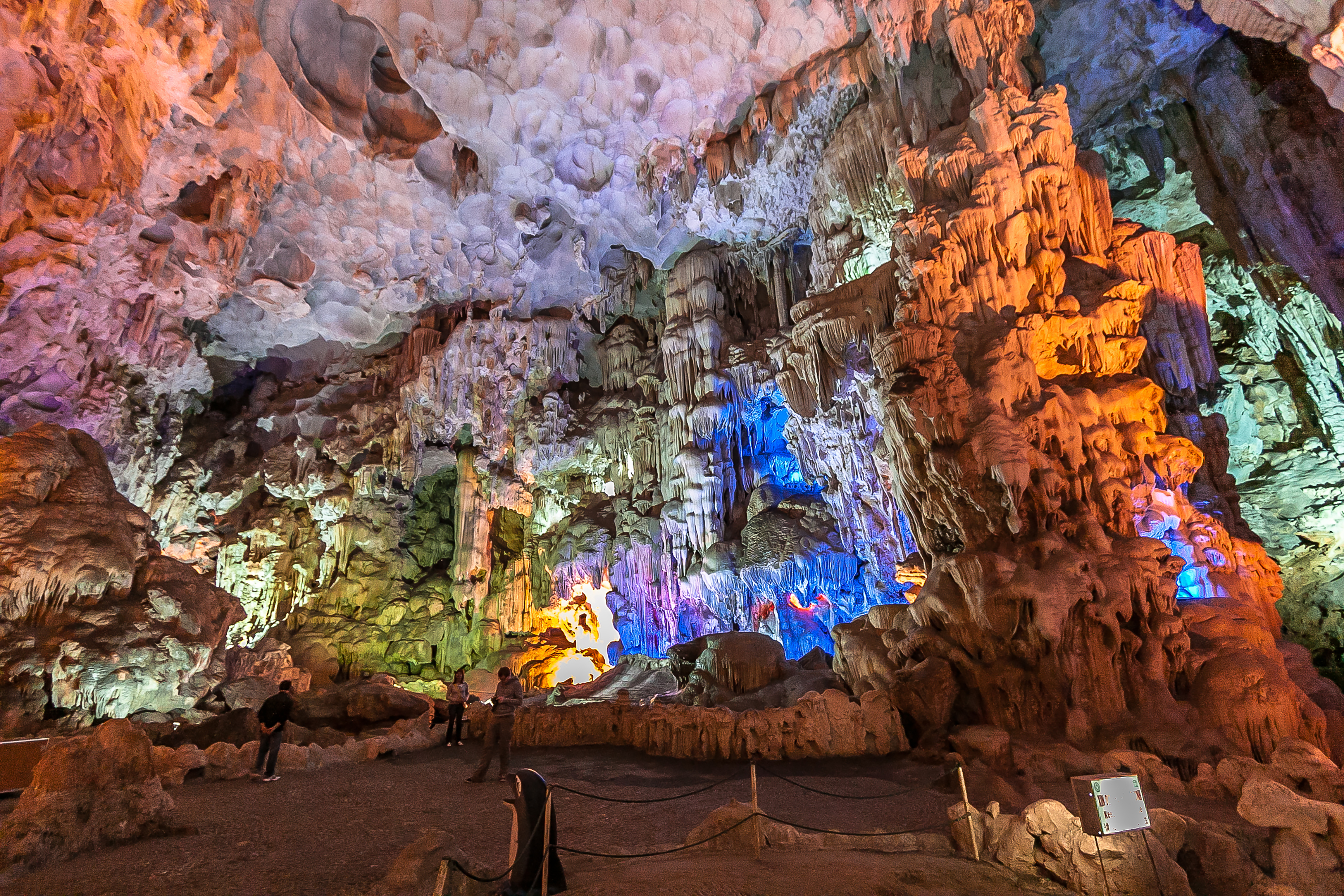 Haiphong 4-Days Itinerary: Cheap Flights from Haiphong
* All reviews in the blog are machine-translated.