Day 1 | Morning
Opening Hours: 9:00-18:00
Ticket Price: 50 RMB
Recommended Length of Stay: 1-3 Hours
Location: In the southwest of Meishan city
The main complex of Three-Su Temple Museum includes the front gate, the front hall and the public hall. The main hall, Qixian Hall and Ruilian Pavilion were built during the reign of Emperor Kangxi in the Qing Dynasty. The structures built and reconditioned in modern times follow the pattern of the 4th year of the reign of Emperor Kangxi in the Qing Dynasty, making it a classic and complete ancient Sichuan structure complex of Qing Dynasty. The main hall has the statues of Su Xun, Su Shi and Su Zhe. A set of gardens are formed by Lvzhou Pavilion, Baoyue Pavilion and Yunyu Tower connecting by a pool in the east. The hall consists of a ternary quadrangle dwelling. Though the ternary quadrangle dwelling is arranged based on axis, its two sides follow a flexible and abundant pattern.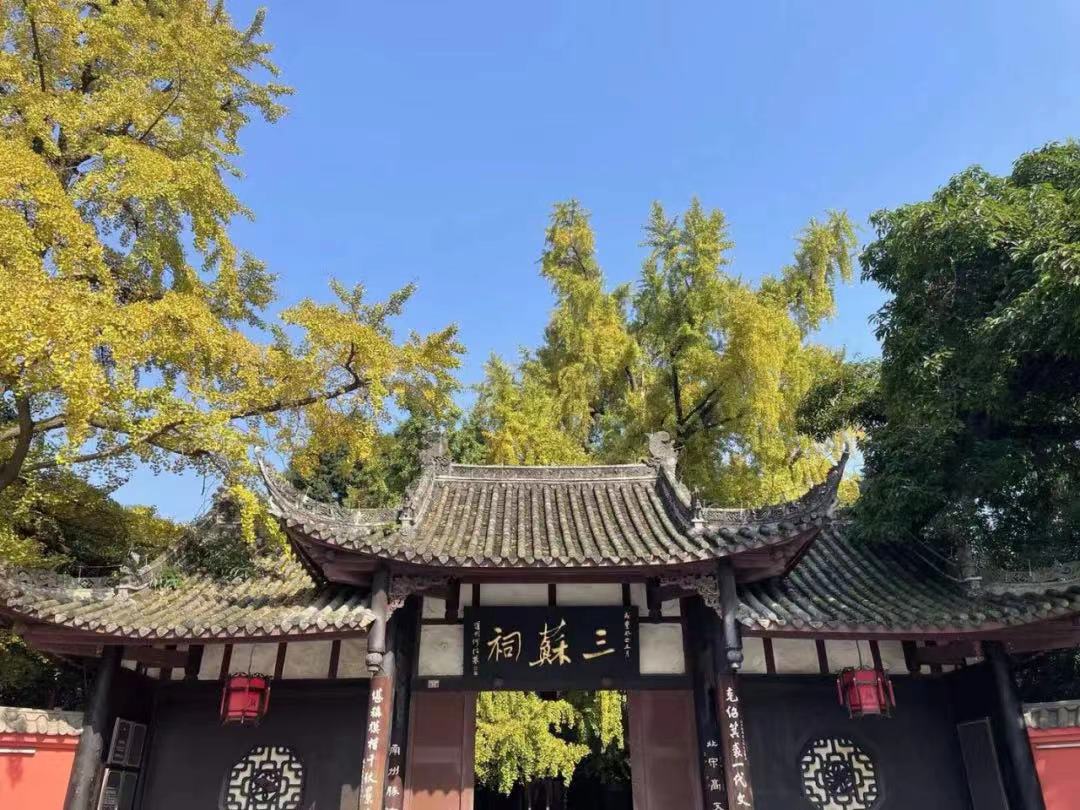 Day 1 | Afternoon
Lao'e Mountain nearby is the top choice before you leave Three-Su Temple Museum and hit the road.
Opening Hours: Open from 8:00am-5:30pm
Ticket Price: 40 RMB
Recommended Length of Stay: 0.5-1.0 Days
Location: Danling, Meishan, Sichuan, China
Lao'e Mountain is the sister mountain of Emei Mountain. Situated in Shunlong Mountain area in Zhangchang Town's Wangchang Village to the west of Danling City, Lao'e Mountain is often seen partly enshrouded by clouds. The mountain is majestic, and quite the same style as Emei. There are scenic spots for visitors to go to such as the Golden Peak, Leaping Cliff, Jiulao Cave, Wannian Temple, and Fuhe Temple. Many of these are very similar both in name and style to those which can be found on Emei. According to local folklore Lao'e existed before Emei. This is why it is called "Lao'e" or "the older "峨."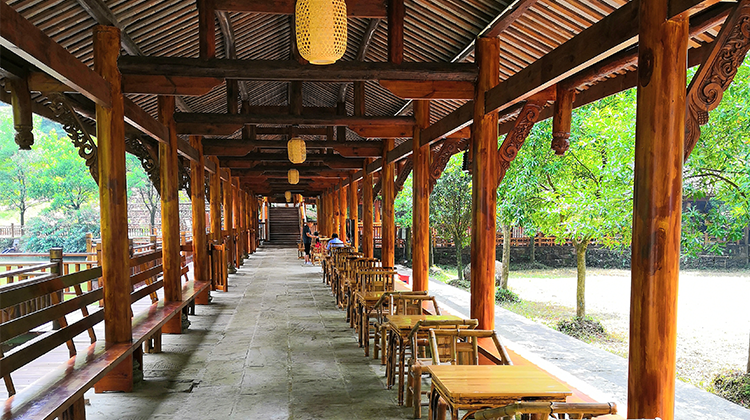 * All reviews in the blog are machine-translated.