Ulsan 3-Days Itinerary: Cheap Flights to Ulsan
Day1 | Morning
Opening Hours: Open on Tue-Sun,9:00am-6:00pm
Ticket Price: 2000 KRW
Recommended Length of Stay: 2.0-3.0 Hours
Location: Ulsan, South Korea
The Changshengpo Whale Museum is located in Changshengpo Ocean Park, Meiam-dong, Ulsan Metropolitan City, South Korea. It opened on May 31, 2005 and is the only whale museum in Korea. The museum has collected more than 250 pieces of whaling relics that have disappeared since whaling was banned in 1986, and organized various special exhibitions such as Bryde's whales, killer whales, gray whale skeleton museums, and restored whaling ships. Here visitors can learn all about whales and the world's activities to protect them. In addition, there are many theme exhibitions and whale ecology experience halls in the museum. And the museum provides translations in three languages: English, Japanese, and Chinese, and rents out multilingual guide translators, which greatly facilitates tourists.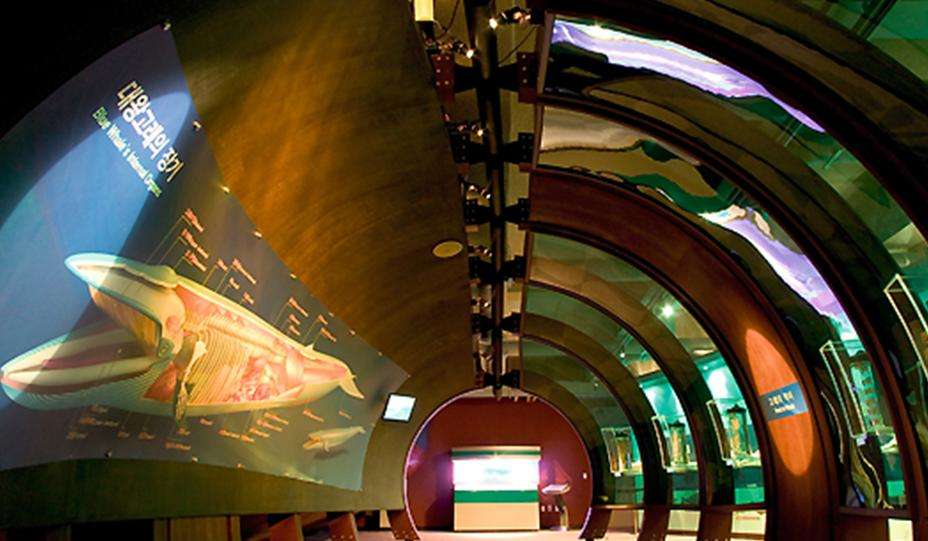 Day1 | Afternoon
When time permits after visiting Jangsaengpo Whale Museum, don't forget pay a visit to Whale Cultural Village.
Opening Hours: Open on Tue-Sun,9:00am-6:00pm
Ticket Price: 1000 KRW
Recommended Length of Stay: 2-3 Hours
Location: 209-1 Maeam-dong, Nam-gu, Ulsan, South Korea
The Whale Culture Village, built in 2015, recreates the old face of the Changshengpu Whaling and Fishing Village. Tourists can visit a series of theme parks such as Whale Square, Changshengpu Old Village, Whale Square in Prehistoric Times, Whale Sculpture Park, and Aquatic Botanical Garden.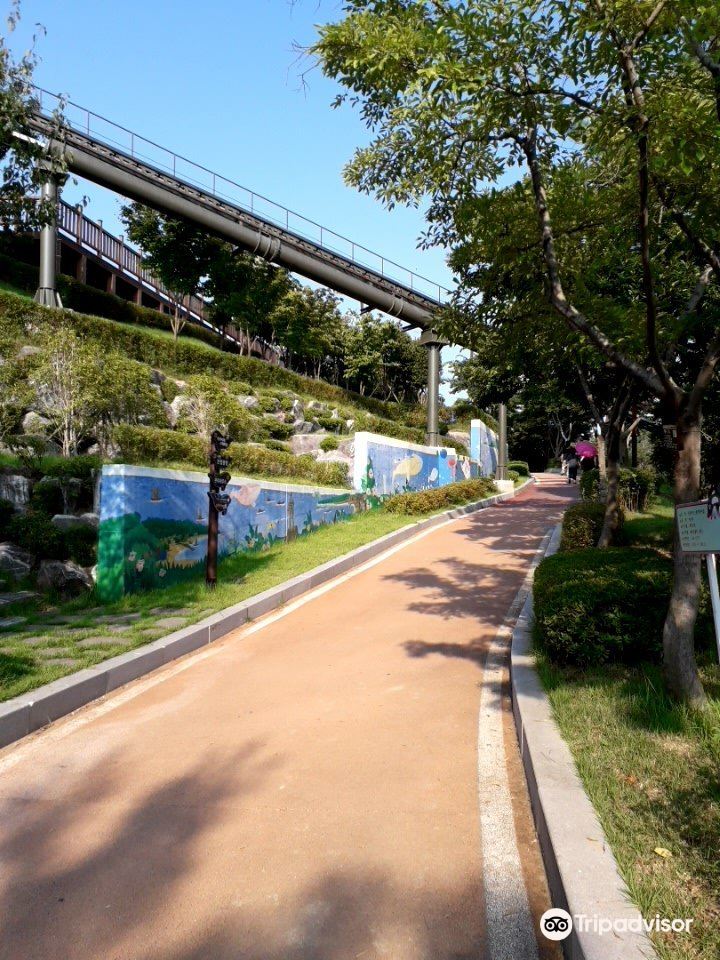 Day1 | Evening
For convenient access to more popular attractions, Hotel Hyundai by Lahan Ulsan is the best places.
3 minutes on foot from HHI, Ulsan University Hospital

Hotel Hyundai (Ulsan), located in front of the world's largest shipbuilding company Hyundai Heavy Industries, presents a new tourism business which includes industrial facility tours such as Hyundai Heavy Industries & Hyundai Motor, Daewangam Park, Ulsan Bridge's observatory, Jangsaengpo whale museum and east coast beaches. Also thanks to the openedULSAN Bridge, Hotel Hyundai (Ulsan) is becoming a more convenient and easily accessible venue even for those visiting the petrochemical complex (Takes about 15 minutes)

Hotel features
Hotel Hyundai (Ulsan) provides free shuttle bus from Hotel to HHI Offshore Yard. (Takes about just 10 minutes )
We offer free high - speed WIFI internet
Swimming pool for free
All new HAVANA Bar & Bistro offers a wide selection of main dishes, desserts prepared by our top chefs as well as various premium beverages.

Amenities:
Satellite TV (50 channels including CNN, NHK, STAR),Black tea, green tea, ginseng tea in the room, One Touch Service Phone in the bathroom, Bathtub or shower booth, mini bar, telephone, electric pot, hair dryer, radio, slippers, bathroom ware (lotion, tissues, Q-tips, shower cap, shower gel, comb), shoe polish, shoe lift, shoe brush, bathrobe, flashlight.
Day2 | Morning
Opening Hours: Open 24 hours
Ticket Price: Free
Location: San907 Ilsan-dong, Dong-gu, Ulsan
Dawangyan Rock is located in Ulgi Park on the east coast. It is said to be the closest place in Korea to Japan. Ulgi Park is a beautiful seaside park. Passing through a pine forest that is more than 100 years old, you can see the vast sea, and the dragon-shaped rock standing on the sea is the Dawangam Park in Ulsan, South Korea. It was also selected as one of the top 12 scenic spots in Ulsan because of its lush pine forests and vast coastline. The bigger attractions here are the beaches, rocks and pine forests.
Reviews from Real Guests:
Trip.com User: It was a place where the tension was raised because I saw a suitable walkway and a nice sea ~ There were many people, so I couldn't leave a picture like a sight, but it was a place I wanted to stay for a long time.
heyitsanne: this was breathtaking! it was a very cold weekend but absolutely worth visiting. i went solo and by bus (124) and although it was an hour ride out from the main city area, it was stunning.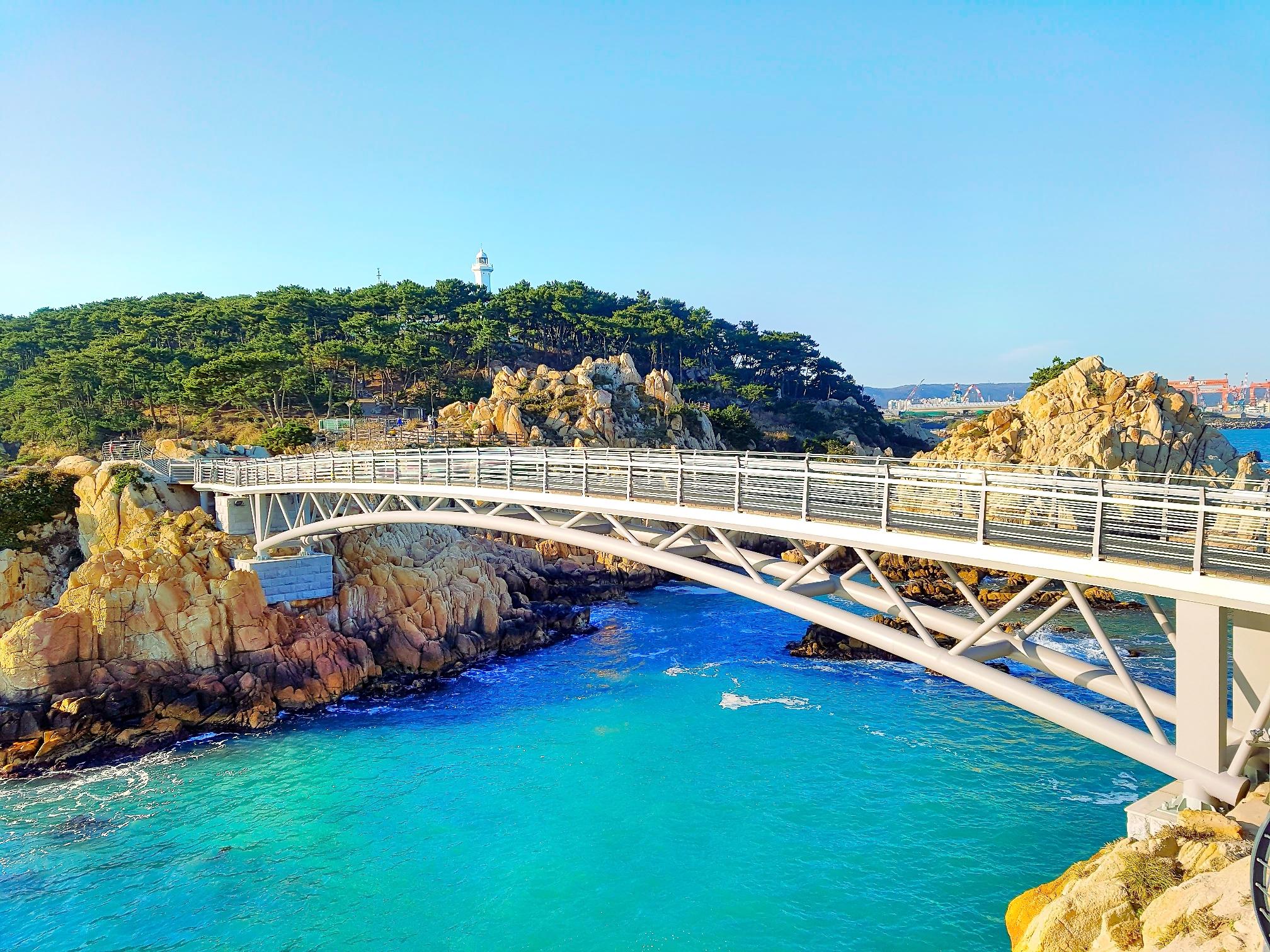 Day2 | Afternoon
Petroglyphs of Bangudae Terrace in Daegok-ri, Ulju nearby is the top choice before you leave Daewangam Park and hit the road.
Recommended Length of Stay: 1.0-2.0 Hours
Location: 285 Bangudaean-gil, Eonyang-eup, Ulju-gun, Ulsan
The so-called rock engraving is the pattern that the ancients carved on the rock with various events as the theme in the prehistoric era. The Pangutai rock carvings in Daegu-ri, Ulsan are carved on huge rocks of Daegucheon, a tributary of the Taehwa River. The scale is about 10 meters wide and about 3 meters high, and there are more than 10 pieces in total. The depiction on the rock is vivid, lifelike and full of vitality, and the depiction is a good record of the customs and life of prehistoric people.
Reviews from Real Guests:
Tobi: It was a good place to heal and come quietly, but it was a bit hard to go to public transportation. The bus from KTX Ulsan Station is only 348 and the interval is too long. If you go to public transportation, it is good to check the timetable and go.
Satine: It's a bit unfortunate that there are not many tourist spots. I hope that the hemisphere rock carvings and rock paintings that show the appearance of our ancestors who lived in the Neolithic period are more known and people come to be famous !!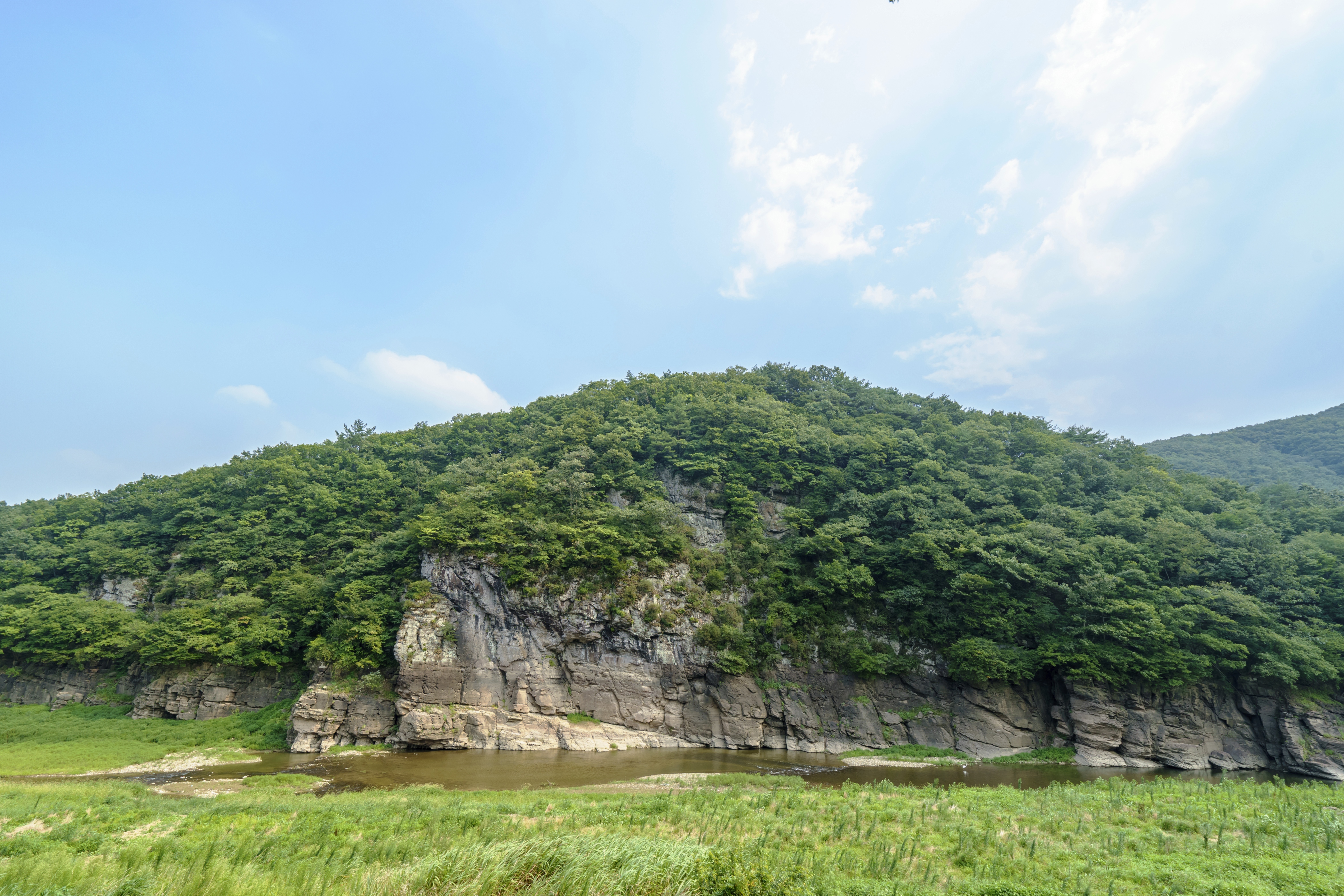 Day2 | Evening
Don't forget to book Ulsan Beomseo-Eup Voa in advance, because all the tourists head to Petroglyphs of Bangudae Terrace in Daegok-ri, Ulju love staying at it.
Day3 | Morning
Opening Hours: Open 24 hours
Location: 186beon-gil, Saha-ro, Seosaeng-myeon, Ulju-gun, Ulsan
This beach is 24 kilometers away from the southeast of Ulsan, and the beach is about 1 kilometer long. It is nearer to Busan and only takes 1 hour by car. The beach is surrounded by pine forests on three sides, the environment is good, and the atmosphere is very leisurely. Tourists can camp and have picnics in the pine forest, and the baths also have simple changing rooms and showers.
Reviews from Real Guests:
Vouvray: This is a small beach. The color of the sea under the cloudy sky in the fall is so beautiful. You can enjoy or buy delicious food in the nearby harbor.
Ottoline: The sunrise is spectacular, suitable for photography, the coastal scenery is attractive, there are various dishes.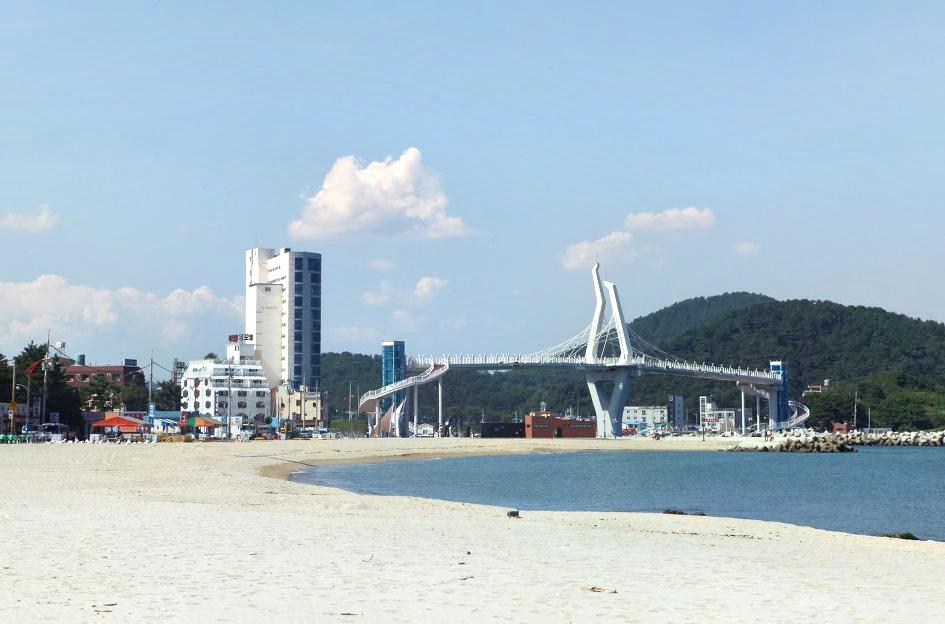 Day3 | Afternoon
After finishing the tour at Jinha Beach, you can head to Taehwa River, the most worth visiting place around the corner.
Opening Hours: Open 24 hours
Ticket Price: Free
Recommended Length of Stay: 1-3 Hours
Location: Taehwa River, Ulsan
The Taehwa River flows in Ulsan and divides the city into two parts. It has a total length of 48 kilometers. It is the largest river flowing through Ulsan in Korea and an important source of water for Ulsan citizens. Therefore, it is known as the mother river of Ulsan City.
Reviews from Real Guests:
Trip.com User: I hope you see both night and day. During the day, the national gardens are full of flowers and the bamboo forest is beautiful at night. I thought it would have been good! I will definitely go again next time I go to Ulsan.
Trip.com User: It's a spring picture of the Taehua River. I recommend the Taehua River as a Ulsanian.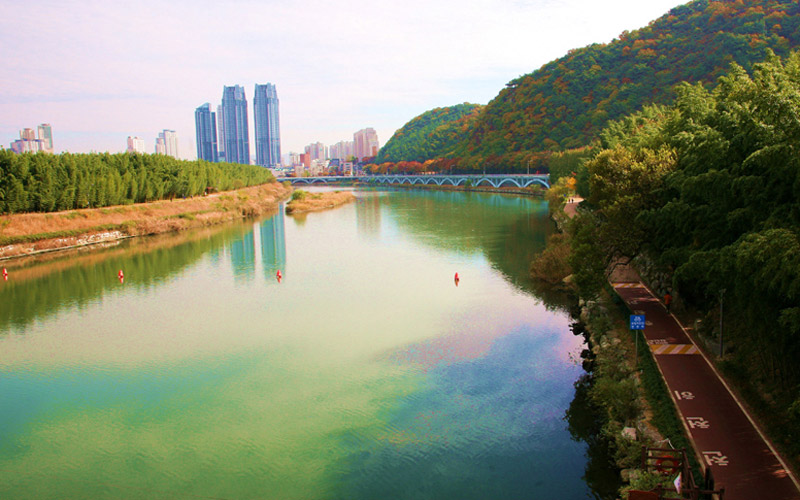 Ulsan 3-Days Itinerary: Cheap Flights from Ulsan
* All reviews in the blog are machine-translated.