Day 1
Opening Hours: Open all day
Ticket Price: 160 RMB
Recommended Length of Stay: 1-2 Days
Location: Huaxing Rd, Taierzhuang Qu, Zaozhuang Shi, Shandong Sheng, China
In the southeast of Zaozhuang City, Taierzhuang Ancient City is located in the central belt of the last section of the Grand Canal. It is a famous water town north of the Yangtze and an ancient canal city. The ancient city was demolished in the 1938 Battle of Taierzhuang. The old city seen today is a reconstruction, with many scenic spots reconstructed on their original sites. However, the city still retains many remnants of its history as a battlefield. Taierzhuang incorporates eight different architectural styles so that visitors can experience both the style of southern Shandong and the folk customs of north Jiangsu. You can't go wrong by taking a stroll among the quiet lanes, catching boat rides on the Grand Canal, or watching an exciting folk performance.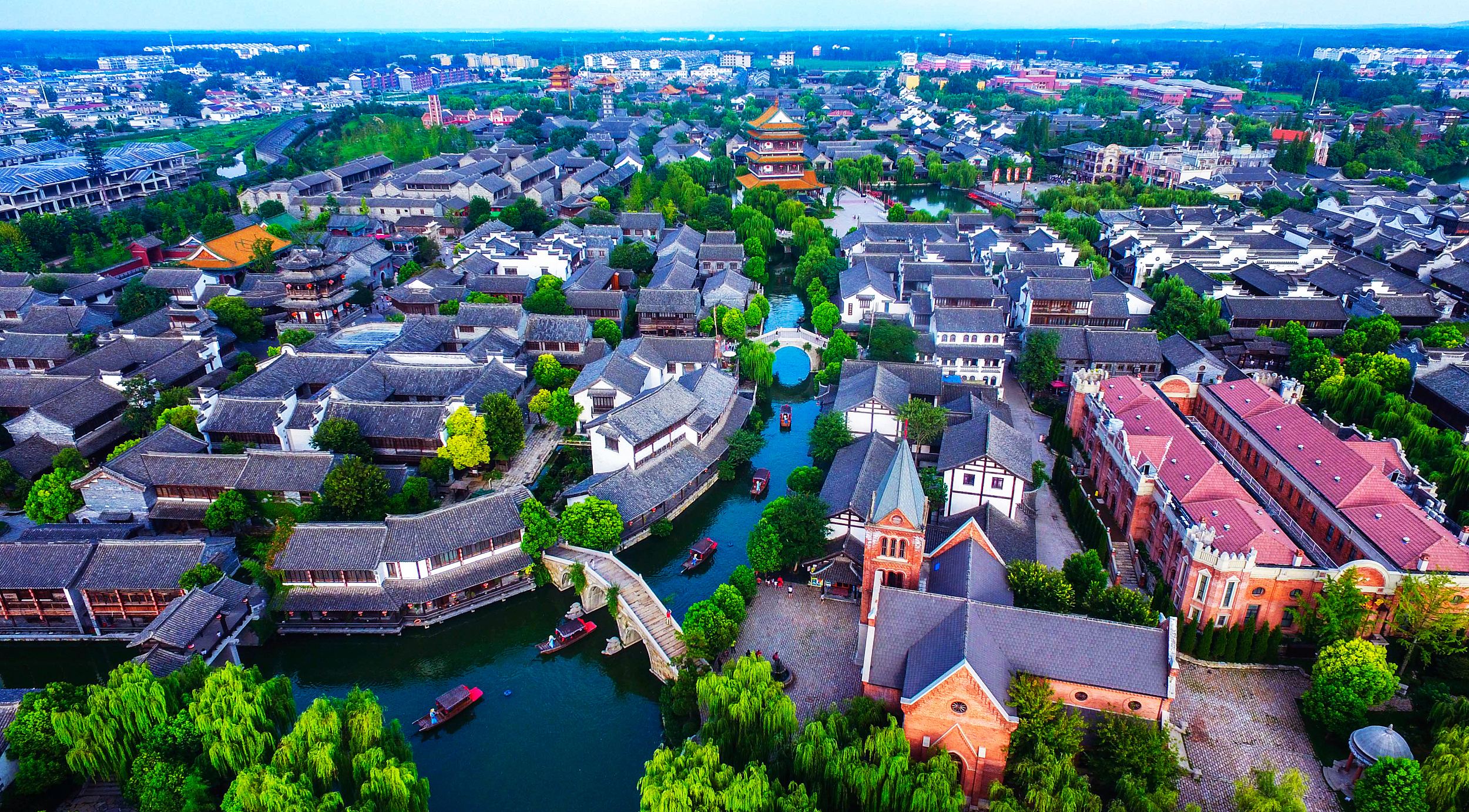 Day 1 | Evening
Don't forget to book Zhengshengyuan Hotel in advance, because all the tourists head to Taierzhuang Ancient City love staying at it.
Zaozhuang Zhengshengyuan Hotel is located in the ancient city of scenic area E district, near the ancient city of east gate; scull boat can reach the hotel, transportation, tour, shopping is very convenient. This is a comprehensive garden The Inn Boutique is a set accommodation, catering, old Zaozhuang restaurant, lotus fast, the architectural style of Ming and Qing Dynasties Beijing official, was the four courtyard pattern, green water surrounded. A richly ornamented building, of poetry and etiquette for charm, set South Garden at the culmination of a particularly pleasant dream photo. The hotel provides the main dishes of Huaiyang and local characteristic. The conference room is multifunctional and fully equipped to meet the requirements of small and medium conferences at different levels. The hotel also has service facilities KTV karaoke, cinema, leisure teahouse etc. Zhengshengyuan Hotel is a wellknown hotel in Zaozhuang hotel industry. She has won the "most popular Award", "food safety demonstration unit, Shandong Tourism Bureau of Shandong Province, and the Turist Hotel Association Award of " the quality of service of advanced unit "," Zaozhuang ten restaurant name shop", "good faith demonstration unit price". The yellow beef noodles and chrysanthemum tofu were awarded gold medal in Zaozhuang food and beverage.
Day 2
Opening Hours: 8:00-17:00
Ticket Price: 60 RMB
Recommended Length of Stay: 1-1 Days
Location: Beizhuang Town, Shanting District, Zaozhuang
Baodugu National Forest Park is situated in Shanting District, Zaozhuang City. There is a peak standing out from the mountains, like a sky pillar. This is Baodugu. Baodugu National Forest Park is categorized as Chaoyun Bamboo Forest, the Fairy Land of Peach Blossoms, Junshan Wanghai, and Fengluo Ancient Cliff. It is rare and natural mixed forest in China, and a national AAAA tourist attraction. Tourists can also visit Chaoyun Temple, Baodugu Peak, the Cave of the Eighteen Disciples of the Buddha and Huanglong Cave.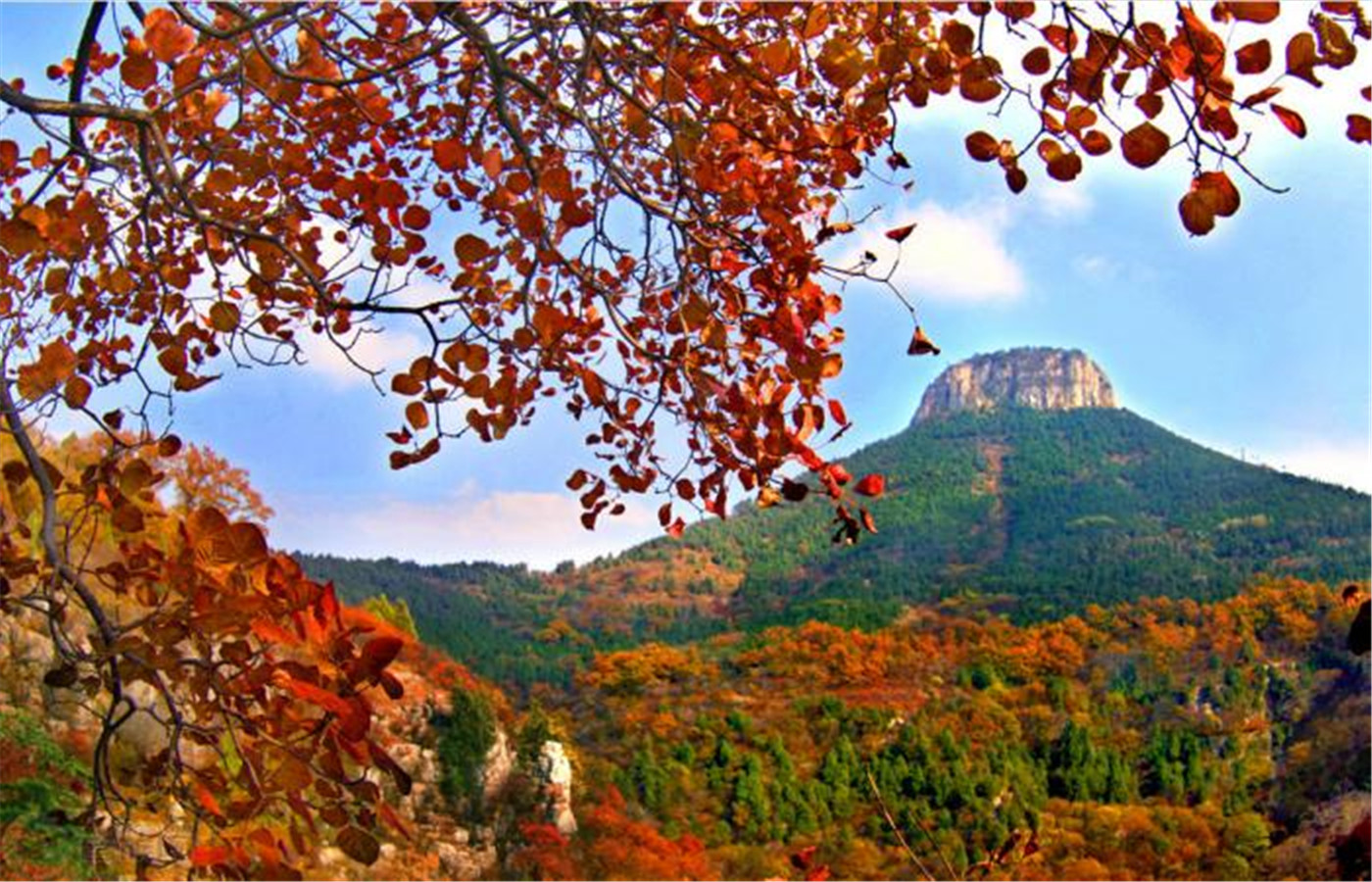 * All reviews in the blog are machine-translated.