Jalan Melati, Ds. Dencarik - Singaraja, Bali, Indonesia
Show on map
LocationStaying at Villa Ummangur is a good choice when you are visiting Banjar.This villa is very easy to find since it is strategically positioned close to public facilities.About Villa UmmangurThis villa is the perfect choice for couples seeking a romantic getaway or a honeymoon retreat. Enjoy the most memorable nights with your loved one by staying at Villa Ummangur.Have fun with various entertaining facilities for you and the whole family at Villa Ummangur, a wonderful accommodation for your family holiday.If you plan to have a long-term stay, staying at Villa Ummangur is the right choice for you. Providing wide range of facilities and great service quality, this accommodation certainly makes you feel at home.Splendid service together with wide range of facilities provided will make you complain for nothing during your stay at Villa Ummangur.Have an enjoyable and relaxing day at the pool, whether youre traveling solo or with your loved ones. Villa Ummangur is a villa with great co
Show More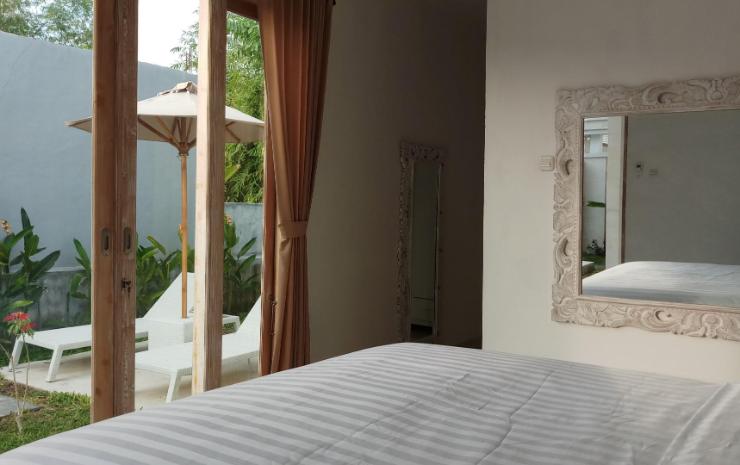 No places of interest within 1000m, 59.2km from downtown
View Map

Two Bedrooms Villa with Pool
Photos and Amenities
Hotel Policy
Check-in and Check-out
Check-in
from 14:00
Check-out
before 12:00
Need to Know
Important City Info
[Mar 2, 2022 - Mar 4, 2022] Mar 3, 2022 is the Day of Silence in Bali. Hotels in Bali will not provide check-in or check-out service on this day. Normal check-in and checkout service will resume at 06:00 the following day. During the Day of Silence, locals will stay at home for meditation and refrain from working, cooking, eating and going outside. Public services across Bali will be closed for 24 hours. On this day, travelers are to stay in their hotel rooms and not go outside. We appreciate your respect for this local custom.
[Mar 21, 2023 - Mar 23, 2023] Mar 22, 2023 is Silent Day of Bali Indonesia. All hotels in Bali will NOT provide check-in or checkout service on this day. Normal check-in and checkout service will resume at 06:00 on the following day. During the Silent Day, local people will stay at home for meditation, NO working, NO cooking, NO eating and WILL NOT go outside. Public service will STOP operating for 24 hours in the whole Bali. Travelers will have to stay in hotels and not be allowed to go outside. It is highly appreciated if travelers should respect this local custom. Thanks.
[Sep 28, 2021 - Dec 31, 2021] PeduliLindungi App and Covid-19 vaccination are mandatory requirement for entry into hotels in order to monitor risk zones and the number of people in a building.
Hotel Description
LocationStaying at Villa Ummangur is a good choice when you are visiting Banjar.This villa is very easy to find since it is strategically positioned close to public facilities.About Villa UmmangurThis villa is the perfect choice for couples seeking a romantic getaway or a honeymoon retreat. Enjoy the most memorable nights with your loved one by staying at Villa Ummangur.Have fun with various entertaining facilities for you and the whole family at Villa Ummangur, a wonderful accommodation for your family holiday.If you plan to have a long-term stay, staying at Villa Ummangur is the right choice for you. Providing wide range of facilities and great service quality, this accommodation certainly makes you feel at home.Splendid service together with wide range of facilities provided will make you complain for nothing during your stay at Villa Ummangur.Have an enjoyable and relaxing day at the pool, whether youre traveling solo or with your loved ones. Villa Ummangur is a villa with great co
Haven't found the right hotel yet?