Huiduoke private soup apartment
小汤山镇沙顺路91号院1号楼109室, Beijing, China
Show on map
Opened: 2021 After a city, I look for a room. Indoor private soup, to eliminate your fatigue; Large screen projection, give your own video and audio space. We will break the traditional era, we will be warm service, comfortable room, and look forward to your arrival. We are Huiduo. We are waiting for you here
Show More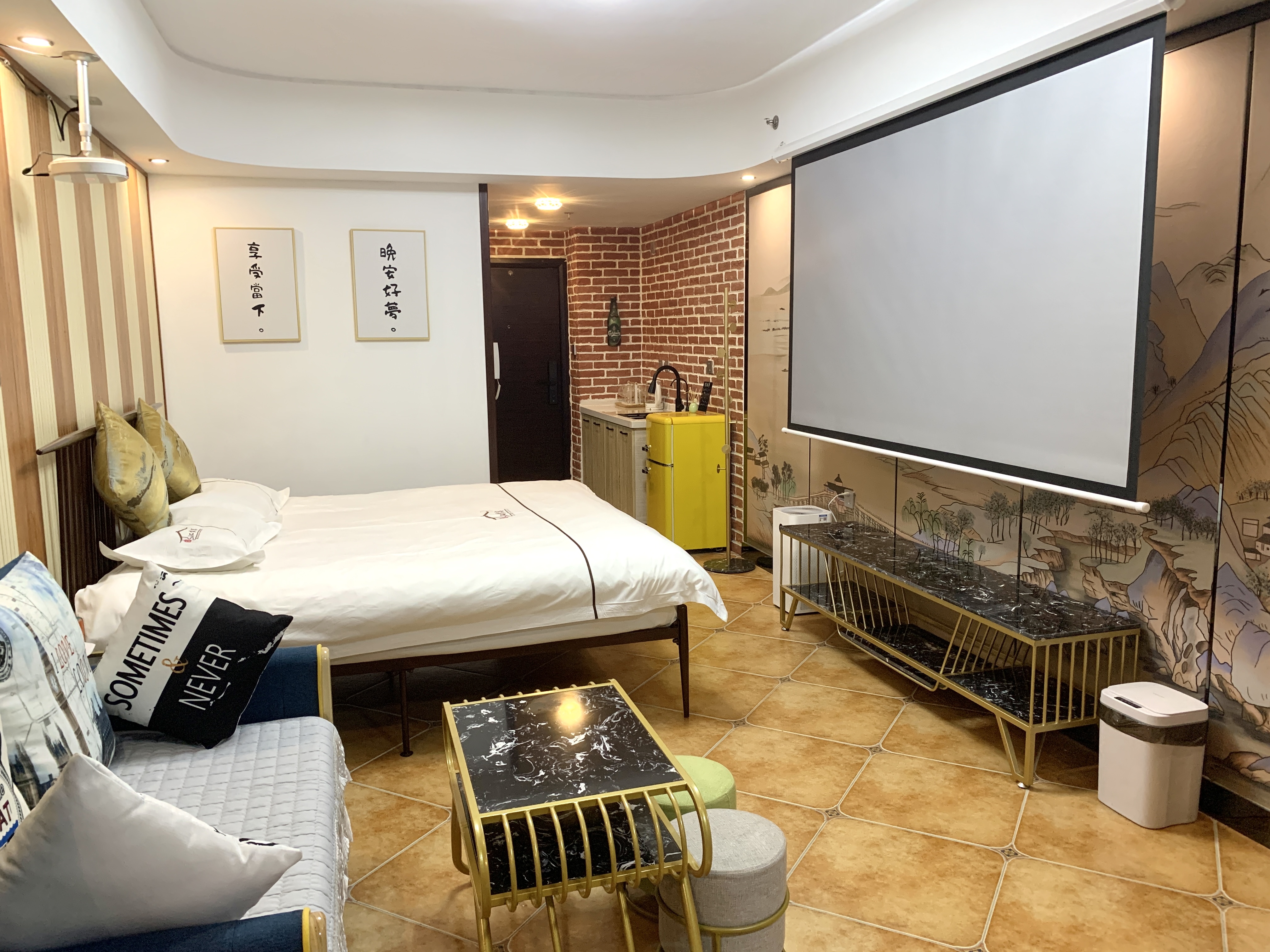 3 places of interest within 1000m, 31.1km from downtown
View Map

Deluxe Room (Double bed) (Bathtub)
Photos and Amenities

Deluxe Room (Double bed) (Soaking tub)
Photos and Amenities
Hotel Policy
Check-in and Check-out
Check-in
from 14:00
Check-out
before 12:00
Check-in Method
Please collect your keys/room card from the front desk.
Children and Extra Beds
Children are welcome at this hotel.
Need to Know
Important City Info
根据北京市新型冠状病毒肺炎疫情防控工作第259场新闻发布会通告,自2021年11月17日零时起,进(返)京须持48小时内核酸检测阴性证明和"北京健康宝"绿码,以上信息供您参考,入住前建议跟酒店再次确认最新政策要求,以免影响办理入住。
Effective from May 1, 2020, hotels in Beijing will no longer actively provide disposables including toothbrushes, combs, bath sponges, razors, nail files and shoe brushes. If these disposables are required, please contact the hotel.
Hotel Description
Opened: 2021
Number of Rooms: 4
After a city, I look for a room. Indoor private soup, to eliminate your fatigue; Large screen projection, give your own video and audio space. We will break the traditional era, we will be warm service, comfortable room, and look forward to your arrival. We are Huiduo. We are waiting for you here
Haven't found the right hotel yet?