2-4, Noguchi Moto-Machi, Beppu City, Oita 874-0933, Japan, Beppu, 874-0933, Oita Prefecture, Japan
Show on map
It takes 2minutes from Beppu Station by the walk 15 minutes from Oita Station by the train The house is near the main station and very good location You do not share a house with other guests It is a beautiful house just renovated There are many hot spring facilities near the house FREE FOR USE WIFI washing machinew detergent hairdryer and towels BEDS Two double beds and Six Futon for 10 people ACCESS 150m from JR Sta Price Children under 2 years old are free
Show More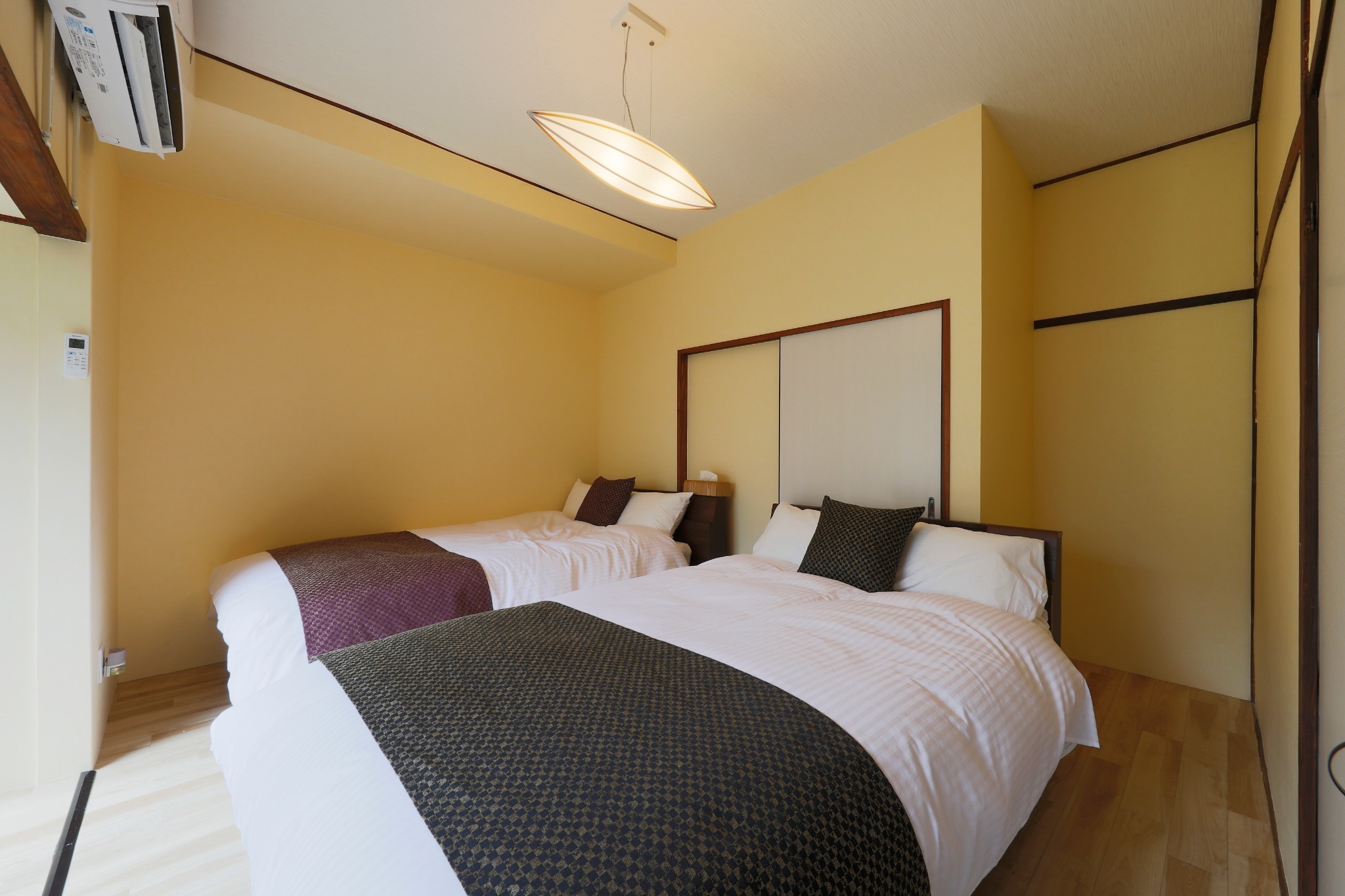 10 places of interest within 1000m, 941m from downtown
View Map
Hotel Policy
Check-in and Check-out
Check-in

from 16:00 to 23:00

Check-out

before 11:00
Need to Know
Check-in and Check-out Times
Check-in: from 16:00 to 23:00. Check-out: before 11:00. Please ensure you check in within the designated times.
Hotel Description
It takes 2minutes from Beppu Station by the walk 15 minutes from Oita Station by the train The house is near the main station and very good location You do not share a house with other guests It is a beautiful house just renovated There are many hot spring facilities near the house FREE FOR USE WIFI washing machinew detergent hairdryer and towels BEDS Two double beds and Six Futon for 10 people ACCESS 150m from JR Sta Price Children under 2 years old are free
Transport & Attractions
Airports
Oita Airport
About 50m from hotel by car
39.1km
Railway Stations
JR Beppu Station
About 3m from hotel by foot
210m
JR Higashi Beppu Station
About 11m from hotel by car
3km
Places of Interest
Statue of Kumahachi Aburaya
156m
Beppu International Plaza
434m
Hacdai Frequently Asked Questions
How much does it cost to stay at Hacdai?
Prices at Hacdai are subject to change according to dates, hotel policy, and other factors. To view prices, please search for the dates you wish to stay at the hotel.
What is the closest airport to Hacdai?
The closest airport is Oita Airport. It is 39.1km from the hotel and approximately a 50minutes journey by taxi.
What are the check-in and check-out times at Hacdai?
The check-in time is from 16:00 to 23:00 and the check-out time is before 11:00.
Is parking available at Hacdai?
No, there's no parking available at Hacdai.
Where is Hacdai?
The hotel address is 2-4, Noguchi Moto-Machi, Beppu City, Oita 874-0933, Japan. The hotel is 942m from the city center.
Is Hacdai close to transport stations?
The closest station is JR Beppu Station. It is 210m from the hotel. View On Map
Is Hacdai nearby popular attractions?
Hacdai is near the following attractions: Ekimachi 1Chome Beppu(Approximately 103m), Statue of Kumahachi Aburaya(Approximately 156m), Tamaya(Approximately 246m).
Show More
Haven't found the right hotel yet?