Dolcedo, 18020, Liguria, Italy
Show on map
Beautiful, cosy 2-family house, 2 storeys. In the district of Isola Lunga 1 km from the centre of Dolcedo, 7 km from the centre of Imperia, 33 km from the centre of San Remo, in a sunny, elevated position on a slope, in the residential district, 7 km from the sea. Available: bicycles (3). Footpath to the house. Public parking 10 m on the road. Grocery 100 m, supermarket 7 km, restaurant 900 m, bar 200 m, bakery 900 m, bus stop "Isola Lunga" 400 m, railway station "Imperia Porto Maurizio" 7.5 km, sandy beach "San Lorenzo al Mare" 10 km pebble beach "Imperia Borgo Prino" 7 km, indoor swimming pool 7.5 km, bathing lake "Lecchiore" 6 km. Riding stable 6 km. Please note: the owner lives in the same residence. "Daniela (DOL295)", 4-room apartment 120 m2 on 1st floor. Rustic and antique furnishings: living/sleeping room with veranda with 1 double sofabed, 1 folding bed, open-hearth fireplace, satellite TV and heating stove. 1 room with 1 french bed (160 cm). 1 room with 2 beds (80 cm). 1 room, without window with 1 bed (80 cm). Kitchen (oven, dishwasher, 4 gas rings, toaster, kettle, microwave, freezer, electric coffee machine) with dining table. Exit to the terrace, to the veranda. Shower/WC. Heating. Terrace. Terrace furniture, barbecue (portable), deck chairs (2), conservatory. Beautiful panoramic view of the valley, the countryside and the ocean. Facilities: washing machine, iron, mosquito net, children's high chair, baby cot, hair dryer. Internet (WiFi, free). Bed layout is flexible. There are more sleeping options available than the maximum number of people allowed which may, however, not be exceeded. CITRA: 008030-LT-0155
Show More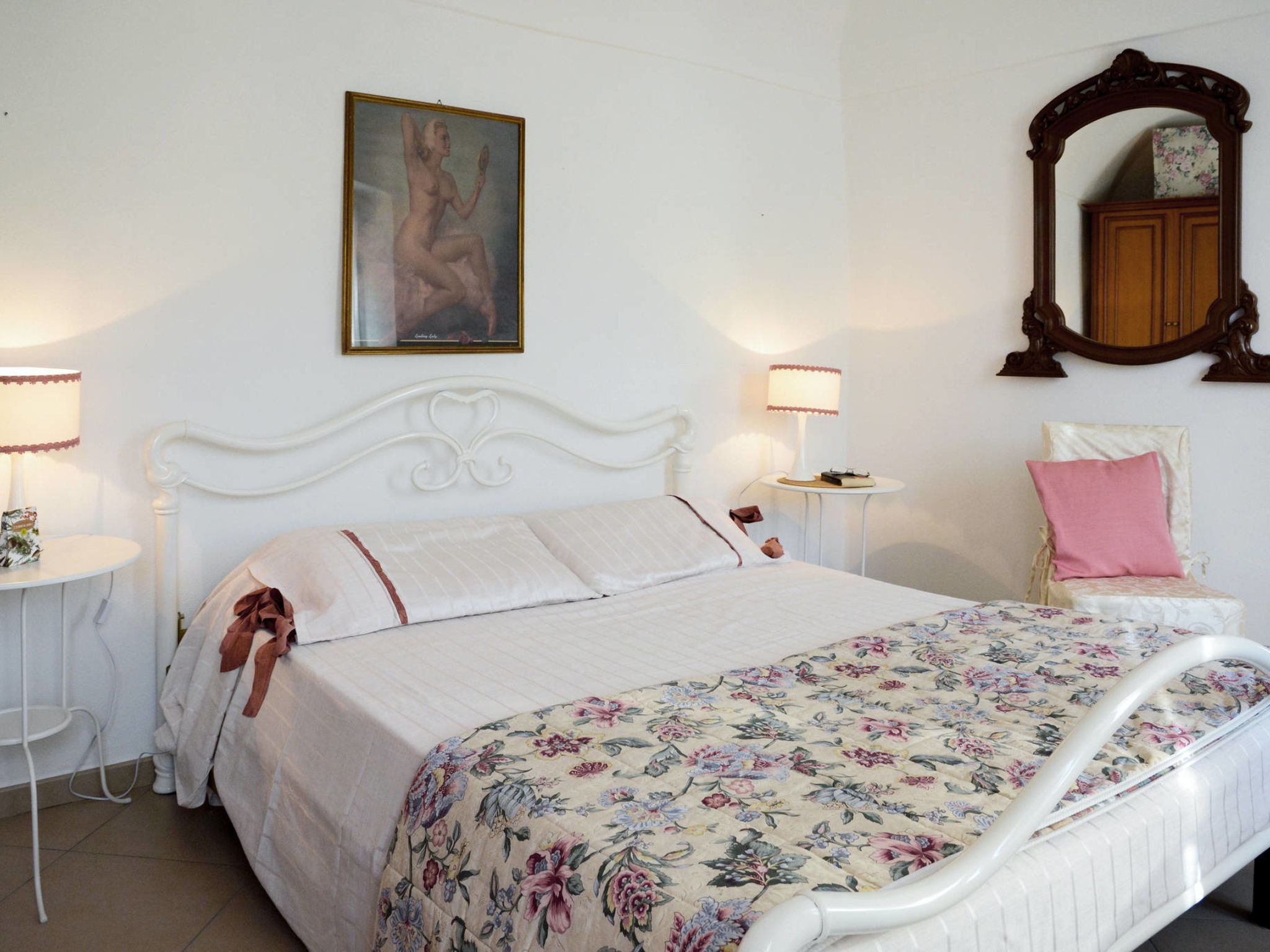 3 places of interest within 1000m, 2.6km from downtown
View Map

3 Bedroom Divers
All Amenities
Hotel Policy
Check-in and Check-out
Check-in
from 16:00 to 18:00
Check-out
before 10:00
Important Information
Check-in: 16:00–18:00, Check-out time: Before 10:00,Please note your hotel check-in and check-out times.
Hotel Description
Beautiful, cosy 2-family house, 2 storeys. In the district of Isola Lunga 1 km from the centre of Dolcedo, 7 km from the centre of Imperia, 33 km from the centre of San Remo, in a sunny, elevated position on a slope, in the residential district, 7 km from the sea. Available: bicycles (3). Footpath to the house. Public parking 10 m on the road. Grocery 100 m, supermarket 7 km, restaurant 900 m, bar 200 m, bakery 900 m, bus stop "Isola Lunga" 400 m, railway station "Imperia Porto Maurizio" 7.5 km, sandy beach "San Lorenzo al Mare" 10 km pebble beach "Imperia Borgo Prino" 7 km, indoor swimming pool 7.5 km, bathing lake "Lecchiore" 6 km. Riding stable 6 km. Please note: the owner lives in the same residence. "Daniela (DOL295)", 4-room apartment 120 m2 on 1st floor. Rustic and antique furnishings: living/sleeping room with veranda with 1 double sofabed, 1 folding bed, open-hearth fireplace, satellite TV and heating stove. 1 room with 1 french bed (160 cm). 1 room with 2 beds (80 cm). 1 room, without window with 1 bed (80 cm). Kitchen (oven, dishwasher, 4 gas rings, toaster, kettle, microwave, freezer, electric coffee machine) with dining table. Exit to the terrace, to the veranda. Shower/WC. Heating. Terrace. Terrace furniture, barbecue (portable), deck chairs (2), conservatory. Beautiful panoramic view of the valley, the countryside and the ocean. Facilities: washing machine, iron, mosquito net, children's high chair, baby cot, hair dryer. Internet (WiFi, free). Bed layout is flexible. There are more sleeping options available than the maximum number of people allowed which may, however, not be exceeded. CITRA: 008030-LT-0155
Haven't found the right hotel yet?