beautiful moon hotel hakata
Hakata-ku Reisemmachi 10-10 Reisemmachi Building belle lune hotel hakata Fukuoka, Fukuoka, 8120039, Fukuoka Prefecture, Japan
Show on map
This year we made a new opening in 2020 We welcome you to each guest in Fukuoka a crazy space The location of Yamakasa and Dontaku is highly accessible and Kushida Shrine and Tochoji Temple are within walking distance making it ideal for exploring Hakata There are also Canal City complex Hakata Riverain and Hakataza near the complex There are also large halls such as Sun Palace and Marine Messe within walking distance and it is recommended to use them for concerts From Hakata Station it is the nearest station to Gion Station on the Subway Te Airport Line You will arrive in your room within 5 minutes on foot from Gion station Its about 300m in distance In addition the Tenjin area and Nakasu area are easily accessible making it the best place to stay quietly Room 4 double beds 1 sofa bed for 2 people and up to 9 people can stay slowly
Show More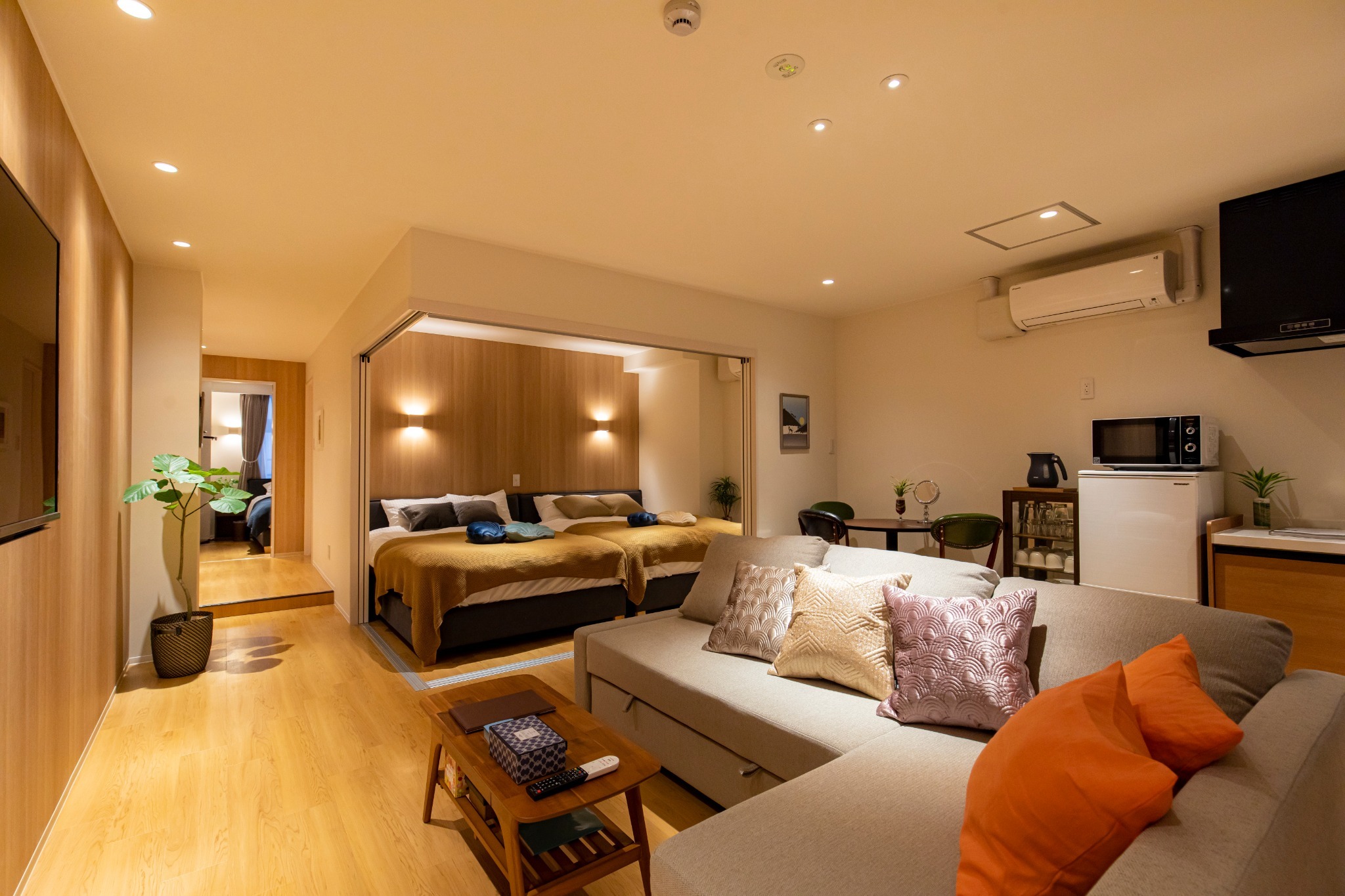 10 places of interest within 1000m
View Map

beautiful moon hotel hakata opal
Photos and Amenities
Hotel Policy
Check-in and Check-out
Check-in
from 15:00 to 22:00
Check-out
before 11:00
Need to Know
Check-in and Check-out Times
Check-in: from 15:00 to 22:00. Check-out: before 11:00. Please ensure you check in within the designated times.
Important City Info
[Mar 31, 2020 - Dec 31, 2099] The city of Fukuoka will begin charging an accommodation tax from Apr 1, 2020. Guests are required to pay JPY200 per guest per night if the room rate per night is less than JPY20,000, or JPY500 per guest per night if the room rate per night is JPY20,000 or greater. This surcharge is not included in the total rate for some rooms and shall be paid at the hotel.
Hotel Description
This year we made a new opening in 2020 We welcome you to each guest in Fukuoka a crazy space The location of Yamakasa and Dontaku is highly accessible and Kushida Shrine and Tochoji Temple are within walking distance making it ideal for exploring Hakata There are also Canal City complex Hakata Riverain and Hakataza near the complex There are also large halls such as Sun Palace and Marine Messe within walking distance and it is recommended to use them for concerts From Hakata Station it is the nearest station to Gion Station on the Subway Te Airport Line You will arrive in your room within 5 minutes on foot from Gion station Its about 300m in distance In addition the Tenjin area and Nakasu area are easily accessible making it the best place to stay quietly Room 4 double beds 1 sofa bed for 2 people and up to 9 people can stay slowly
Haven't found the right hotel yet?