HAKATA TERRACE Time toki
Hakata-ku Chiyo 1-4-53 HAKATA TERRACE ~ Time toki ~ Fukuoka, Fukuoka, 8120044, Fukuoka Prefecture, Japan
Show on map
A detached house that illuminates the town of Hakata The interior has a chic taste filled with the designers commitment The first floor will be a spacious living room A projector is installed in addition to the TV You can watch videos on a large screen There is a Japanesestyle room on the 2nd floor and there is a nostalgic chabudai We will provide you with a relaxing space where you can have a cup of tea with a cup of Arita porcelain while looking out at the courtyard Why dont you relax slowly This accommodation has a fixed internet and is not a pocket wifi This property will open in the summer of 20 and will celebrate its first winter Winter detached houses are cold by all means and we received feedback from customers that they were cold in the reviews We will take this seriously and take the following measures in sequence 1 Introduction of slippers end of December 2 Introduction of fireplacestyle ceramic heater early J
Show More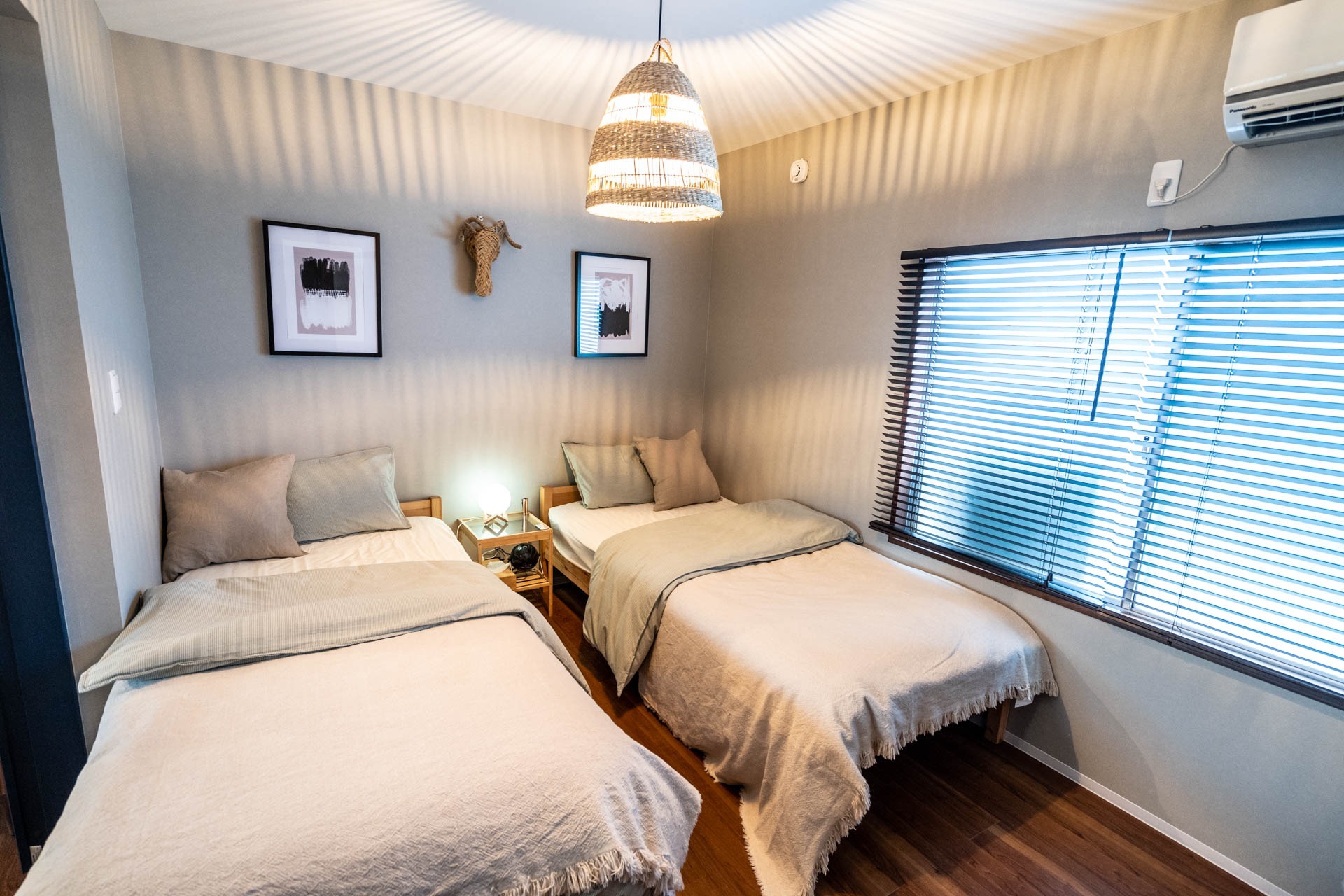 10 places of interest within 1000m
View Map
View popular hotels nearby or search room availability by date
Hotel Policy
Check-in and Check-out
Check-in
from 15:00 to 23:00
Check-out
before 10:00
Need to Know
Check-in and Check-out Times
Check-in: from 15:00 to 23:00. Check-out: before 10:00. Please ensure you check in within the designated times.
Important City Info
From Apr 1, 2020, an accommodation tax will be charged in Fukuoka Prefecture. In Fukuoka City, guests are required to pay JPY200 per person per night if the room rate per person per night is under JPY20,000, and JPY500 per person per night if the room rate per person per night is JPY20,000 or greater. In other cities, towns, and villages in Fukuoka Prefecture, guests are required to pay an accommodation tax of JPY200 regardless of the room rate amount. This tax is not included in the room rate for some accommodations and must be paid at the front desk. For more details, please confirm with the hotel.
Hotel Description
A detached house that illuminates the town of Hakata The interior has a chic taste filled with the designers commitment The first floor will be a spacious living room A projector is installed in addition to the TV You can watch videos on a large screen There is a Japanesestyle room on the 2nd floor and there is a nostalgic chabudai We will provide you with a relaxing space where you can have a cup of tea with a cup of Arita porcelain while looking out at the courtyard Why dont you relax slowly This accommodation has a fixed internet and is not a pocket wifi This property will open in the summer of 20 and will celebrate its first winter Winter detached houses are cold by all means and we received feedback from customers that they were cold in the reviews We will take this seriously and take the following measures in sequence 1 Introduction of slippers end of December 2 Introduction of fireplacestyle ceramic heater early J
Haven't found the right hotel yet?