Saint Million Tenjin
3-6-23 Tenjin Chuo-ku Saint Million Tenjin Fukuoka, Fukuoka, 8100001, Fukuoka Prefecture, Japan
Show on map
Tenjin in the shopping area the Nagahama stalls that line up Daimyo and famous stalls are within walking distance It takes about 7 minutes to walk to Tenjin subway station About 13 minutes on foot from the subway to Hakata Station This is the best location for sightseeing in Fukuoka Nagahama Fish Market is within walking distance so it is recommended to eat fresh fish from the morning at the market cafeteria Ramen and seafood bowls are all delicious The natural hot spring Tenno Yunohana is also nearby so you can fully enjoy the hot springs You can eat delicious food take a hot spring and relax in your room The room has two semidouble beds and can accommodate up to 3 people There are 3 rooms in the same building There are many shops near the stores that open late at night and it is very lively at night This property is especially recommended for those who want to go out for a night out
Show More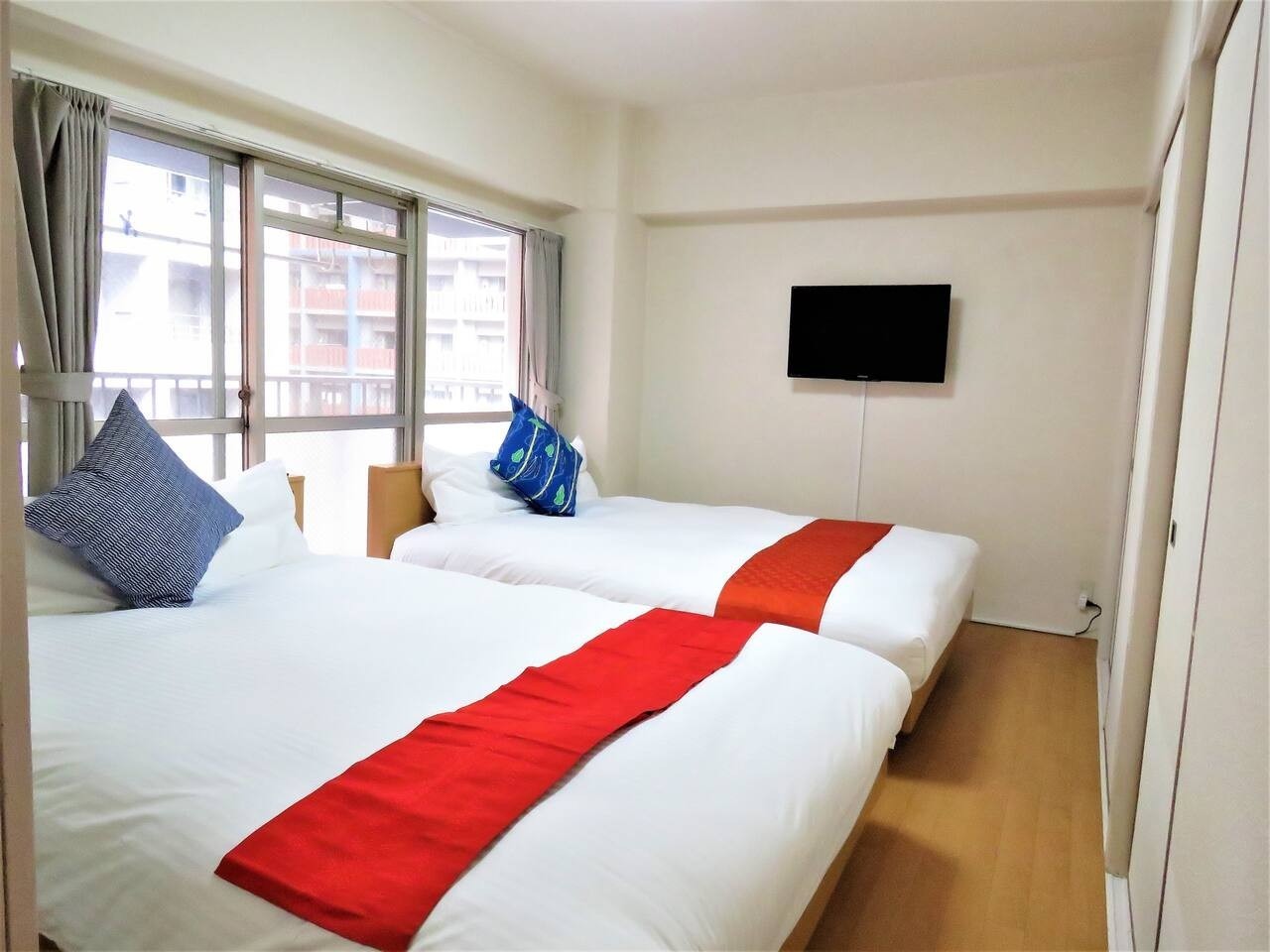 10 places of interest within 1000m
View Map

King Bed Room
Photos and Amenities
Hotel Policy
Check-in and Check-out
Check-in
from 15:00 to 22:00
Check-out
before 10:00
Need to Know
Check-in and Check-out Times
Check-in: from 15:00 to 22:00. Check-out: before 10:00. Please ensure you check in within the designated times.
Important City Info
From Apr 1, 2020, an accommodation tax will be charged in Fukuoka Prefecture. In Fukuoka City, guests are required to pay JPY200 per person per night if the room rate per person per night is under JPY20,000, and JPY500 per person per night if the room rate per person per night is JPY20,000 or greater. In other cities, towns, and villages in Fukuoka Prefecture, guests are required to pay an accommodation tax of JPY200 regardless of the room rate amount. This tax is not included in the room rate for some accommodations and must be paid at the front desk. For more details, please confirm with the hotel.
Hotel Description
Tenjin in the shopping area the Nagahama stalls that line up Daimyo and famous stalls are within walking distance It takes about 7 minutes to walk to Tenjin subway station About 13 minutes on foot from the subway to Hakata Station This is the best location for sightseeing in Fukuoka Nagahama Fish Market is within walking distance so it is recommended to eat fresh fish from the morning at the market cafeteria Ramen and seafood bowls are all delicious The natural hot spring Tenno Yunohana is also nearby so you can fully enjoy the hot springs You can eat delicious food take a hot spring and relax in your room The room has two semidouble beds and can accommodate up to 3 people There are 3 rooms in the same building There are many shops near the stores that open late at night and it is very lively at night This property is especially recommended for those who want to go out for a night out
Haven't found the right hotel yet?