Taira View Hotel
2-1 Aza-Omachi, Taira, Iwaki City, Fukushima Prefecture, Iwaki, 970-8026, Fukushima Prefecture, Japan
Show on map
Not currently providing free onsen passes, thank you for your understanding
Show More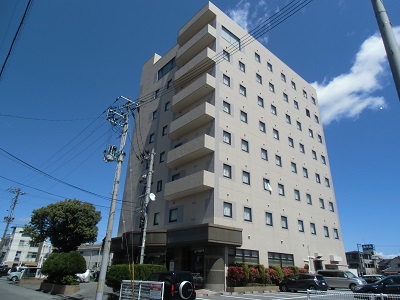 10 places of interest within 1000m, 695m from downtown
View Map
Hotel Policy
Check-in and Check-out
Check-in

from 14:00

Check-out

before 11:00
Child Policies
Children are welcome at this hotel. Additional fees may be charged when a child stays at the hotel with parents or guardians, please confirm with the hotel.
Hotel Description
Not currently providing free onsen passes, thank you for your understanding
Transport & Attractions
Airports
Fukushima Airport
About 1h6m from hotel by car
71.1km
Railway Stations
JR Iwaki station
About 7m from hotel by foot
520m
JR Uchigo station
About 12m from hotel by car
4.4km
Places of Interest
Iwaki City Ammonite Center
604m
Taira View Hotel Frequently Asked Questions
How much does it cost to stay at Taira View Hotel?
Prices at Taira View Hotel are subject to change according to dates, hotel policy, and other factors. To view prices, please search for the dates you wish to stay at the hotel.
What is the closest airport to Taira View Hotel?
The closest airport is Fukushima Airport. It is 71.1km from the hotel and approximately a 66minutes journey by taxi.
What are the check-in and check-out times at Taira View Hotel?
The check-in time is from 14:00 and the check-out time is before 11:00.
Does Taira View Hotel provide breakfast?
Yes, Taira View Hotel provides breakfast.
Is parking available at Taira View Hotel?
Yes, parking is available at Taira View Hotel.
Where is Taira View Hotel?
The hotel address is 2-1 Aza-Omachi, Taira, Iwaki City, Fukushima Prefecture. The hotel is 696m from the city center.
Is Taira View Hotel close to transport stations?
The closest station is JR Iwaki station. It is 520m from the hotel. View On Map
Is Taira View Hotel nearby popular attractions?
Taira View Hotel is near the following attractions: Art Space Erikona(Approximately 132m), Nakanoyu(Approximately 201m), Artgallery-K(Approximately 303m).
Show More
Haven't found the right hotel yet?