35-7, Boyama-Cho, Fukakusa, Fushimi-Ku, Kyoto City, Kyoto 612-0812, Japan, Kyoto, 612-0812, Kyoto Prefecture, Japan
Show on map
The hotel is located at the foot of Inari mountain, a 20-minute walk from Fushimi Inari Shrine. It is quiet and the sky in Kyoto looks very beautiful day and night Please look up at the sky with a wood deck and please spend it slowly Free rental bike allows you to easily go to Fushimi Inari Taisha Shrine and Tofukuji Temple Because there is free parking, we think that you will be pleased with the customer coming to Kyoto sightseeing by car In addition, it is about 20 minutes on foot from the nearest station JR Inari station, but it is uphill and I think that it is tough to have your luggage Please use a taxi Please come by taxi from Kyoto station, roughly 1500 Although it seems to be around a circle, since 1000 yen will be refunded at check-in, we need your help well.\nBy car you cross the main gate of Kyoto Gakuin High School and there are two more Y-way roads, but if you go up the slope along the school to the left, you will see a yellow triangle written as Onomichi Inari mountain on the right side past the East Gate There is a pole, so please turn right there When you go straight ahead, there is a lodging on the left. The parking lot is the far back
Show More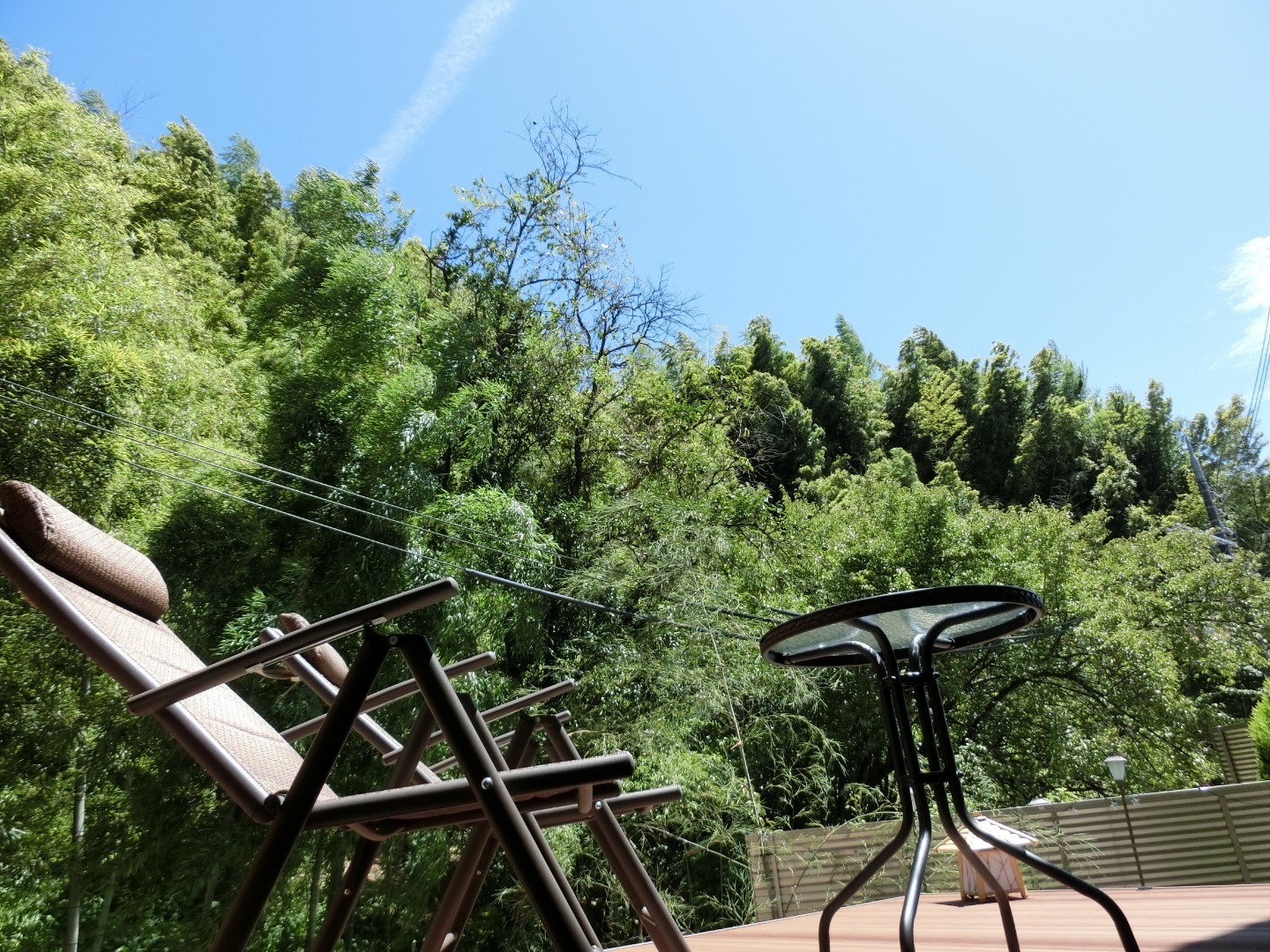 10 places of interest within 1000m, 5.5km from downtown
View Map
Hotel Policy
Check-in and Check-out
Check-in

from 12:00 to 23:00

Check-out

before 12:00
Need to Know
Important City Info
An accommodation tax is required in Kyoto from Oct 2018. Guests (both adults and children) are required to pay JPY200 per guest per night if the room rate per night is under JPY20,000, JPY500 per guest per night if the room rate per night is between JPY20,000 and JPY49,999, and JPY1,000 per guest per night if the room rate per night is JPY50,000 or greater. This surcharge is not included in the total rate for some rooms and shall be paid at the hotel. For details, please confirm with the hotel.
Hotel Description
The hotel is located at the foot of Inari mountain, a 20-minute walk from Fushimi Inari Shrine. It is quiet and the sky in Kyoto looks very beautiful day and night Please look up at the sky with a wood deck and please spend it slowly Free rental bike allows you to easily go to Fushimi Inari Taisha Shrine and Tofukuji Temple Because there is free parking, we think that you will be pleased with the customer coming to Kyoto sightseeing by car In addition, it is about 20 minutes on foot from the nearest station JR Inari station, but it is uphill and I think that it is tough to have your luggage Please use a taxi Please come by taxi from Kyoto station, roughly 1500 Although it seems to be around a circle, since 1000 yen will be refunded at check-in, we need your help well.\nBy car you cross the main gate of Kyoto Gakuin High School and there are two more Y-way roads, but if you go up the slope along the school to the left, you will see a yellow triangle written as Onomichi Inari mountain on the right side past the East Gate There is a pole, so please turn right there When you go straight ahead, there is a lodging on the left. The parking lot is the far back
Transport & Attractions
Airports
Osaka International Airport
About 49m from hotel by car
48.2km
Railway Stations
Inari Station
About 19m from hotel by foot
1.5km
Fukakusa Railway Station
About 24m from hotel by foot
2km
Minami-Inari Inama Frequently Asked Questions
How much does it cost to stay at Minami-Inari Inama?
Prices at Minami-Inari Inama are subject to change according to dates, hotel policy, and other factors. To view prices, please search for the dates you wish to stay at the hotel.
What is the closest airport to Minami-Inari Inama?
The closest airport is Osaka International Airport. It is 48.2km from the hotel and approximately a 49minutes journey by taxi.
What are the check-in and check-out times at Minami-Inari Inama?
The check-in time is from 12:00 to 23:00 and the check-out time is before 12:00.
Is parking available at Minami-Inari Inama?
No, there's no parking available at Minami-Inari Inama.
Where is Minami-Inari Inama?
The hotel address is 35-7, Boyama-Cho, Fukakusa, Fushimi-Ku, Kyoto City, Kyoto 612-0812, Japan. The hotel is 5.45 km from the city center.
Is Minami-Inari Inama close to transport stations?
The closest station is Inari Station. It is 1.5km from the hotel. View On Map
Is Minami-Inari Inama nearby popular attractions?
Minami-Inari Inama is near the following attractions: Sekihoji Temple(Approximately 462m), Zuikoji Temple(Approximately 601m), Senbon Torii(Approximately 633m).
Show More
Haven't found the right hotel yet?