Chiado Rossio
Rua do Carmo 98, Lisbon, 1100-038, Grande Lisboa, Portugal
Show on map
This is how we would describe our apartment in a few words: Inside: spacious, bright and colourful Outside: shops, restaurants and more Our apartment Chiado Rossio is located in the central and beautiful Baixa/Chiado area. The property is situated on the 3rd floor (for US guests +1). It's a great place to discover Lisbon and a comfortable place to come home to. Also: - lowest price guarantee - secure payment, no hidden costs - amend, cancel and rebook with no extra fees Check more specific info about our apartment below the page. Questions or doubts? Please feel free to contact us. The prices are an indication and can be a bit lower or higher because of discounts and seasonal adjustments. Additional City Tourist Tax: 1 EUR per night per person will need to be paid at the property for guests above 13 years of age for up to 7 nights. Late check-in fees from 22:00:00 to 08:00:00 - 30 EUR
Show More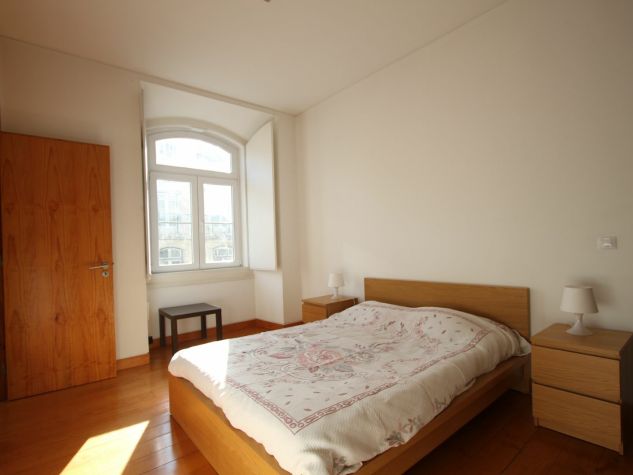 10 places of interest within 1000m
View Map

Chiado Rossio
2 Single bed or 1 Single bed
90m²3F
All Amenities
Hotel Policy
Check-in and Check-out
Check-in
from 00:00
Check-out
before 00:00
Important Information
Check-in: After 00:00, Check-out time: Before 00:00,Please note your hotel check-in and check-out times.
Hotel Description
This is how we would describe our apartment in a few words: Inside: spacious, bright and colourful Outside: shops, restaurants and more Our apartment Chiado Rossio is located in the central and beautiful Baixa/Chiado area. The property is situated on the 3rd floor (for US guests +1). It's a great place to discover Lisbon and a comfortable place to come home to. Also: - lowest price guarantee - secure payment, no hidden costs - amend, cancel and rebook with no extra fees Check more specific info about our apartment below the page. Questions or doubts? Please feel free to contact us. The prices are an indication and can be a bit lower or higher because of discounts and seasonal adjustments. Additional City Tourist Tax: 1 EUR per night per person will need to be paid at the property for guests above 13 years of age for up to 7 nights. Late check-in fees from 22:00:00 to 08:00:00 - 30 EUR
How much does it cost to stay at Chiado Rossio?
Prices at Chiado Rossio are subject to change according to dates, hotel policy, and other factors. To view prices, please search for the dates you wish to stay at the hotel.
What is the closest airport to Chiado Rossio?
The closest airport is Humberto Delgado Airport. It is 7.8km from the hotel and approximately a 22minutes journey by taxi.
What are the check-in and check-out times at Chiado Rossio?
The check-in time is from 00:00 and the check-out time is before 00:00.
Is parking available at Chiado Rossio?
No, there's no parking available at Chiado Rossio.
Where is Chiado Rossio?
The hotel address is Rua do Carmo 98. The hotel is 1.08 km from the city center.
Is Chiado Rossio close to transport stations?
The closest station is Terreiro do Paço. It is 920m from the hotel. View On Map
Is Chiado Rossio nearby popular attractions?
Chiado Rossio is near the following attractions: Santa Justa Lift(Approximately 47m), Rua do Carmo(Approximately 53m), Carmo Convent(Approximately 72m).
Show More
Haven't found the right hotel yet?