Design and Comfortable Apartment
3427 Rue Drummond, Montreal, H3G 1X7, Quebec, Canada
Show on map
Rental basis: Entire house or apartment Number of bedrooms: 1; Number of other rooms with beds: 0 Taxes of City tax 9 % of Rental Amount may be collected during the booking process. If this is not supported, they must be paid to the host upon arrival. Totally equipped t stay short or long stay - few steps from ritz oglyvy and st Catherine a gem heart of city - You are at walking distance from museums and most attractions - 7 mn from old port - Luxury affordable - Don t miss to visit our Teracey ext corridor - also let s know if you need stay longer to have a special agreement long stay - kitchen and flat large screen -ble videotron and internet super fast
Show More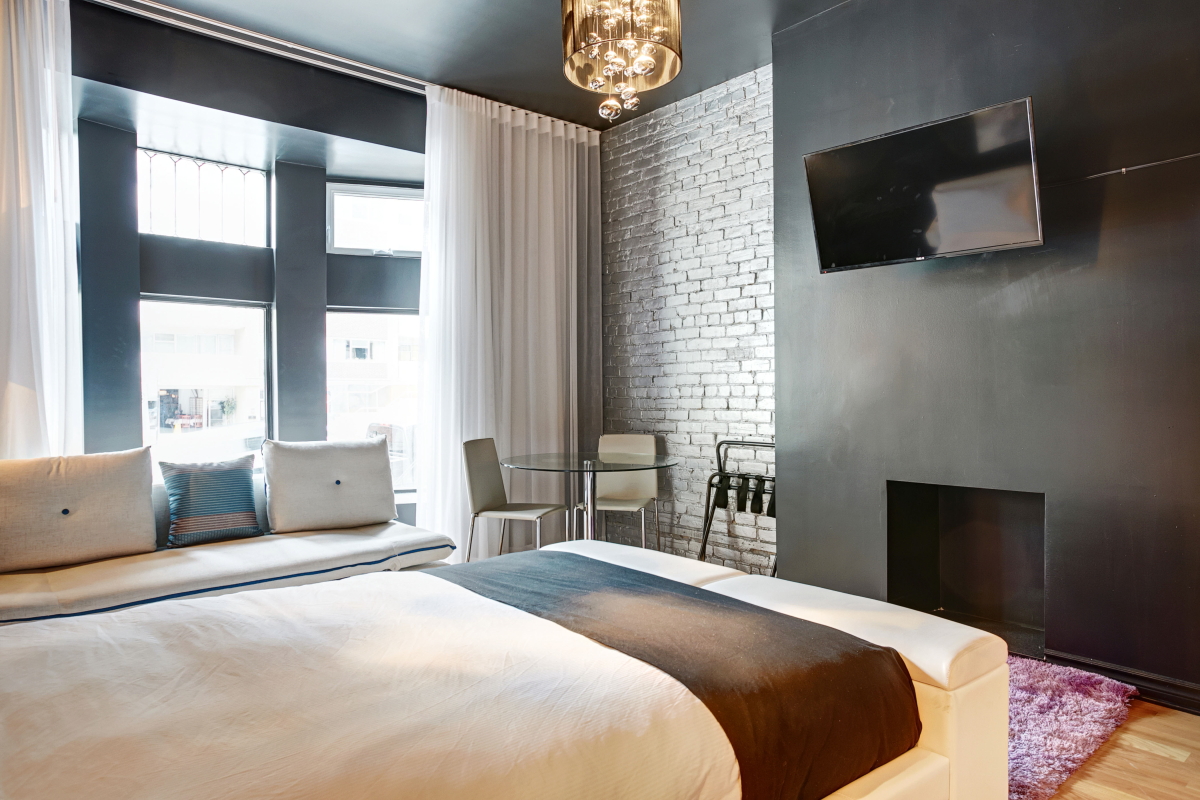 10 places of interest within 1000m
View Map
Wi-Fi in designated areas
Hotel Policy
Check-in and Check-out
Check-in
from 15:00
Check-out
before 11:00
Need to Know
Important City Info
[Sep 7, 2021 - Dec 31, 2021] As of September 7, 2021, Canada's borders will open to travellers from any country who have been fully vaccinated with Canada-approved vaccines at least 14 days prior to entering Canada and who meet specific entry requirements. Travellers can have received their vaccine in any country, and must provide documentation supporting their vaccination in English, French or provide the original with a certified translation. In addition to their ArriveCAN receipt, travellers should carry their vaccine certificate with them to show officials at the border entry point.
[Aug 9, 2021 - Dec 31, 2021] Please view the following Canadian government websites for detailed policies: https://travel.gc.ca/travel-covid/travel-restrictions/covid-vaccinated-travellers-entering-canada#determine-fully. https://www.canada.ca/en/public-health/news/2021/07/government-of-canada-announces-easing-of-border-measures-for-fully-vaccinated-travellers.html.
[Aug 9, 2021 - Dec 31, 2021] Canada-approved COVID-19 Vaccines: 1.Moderna COVID-19 vaccine. 2. Pfizer-BioNTech COVID-19 vaccine. 3. AstraZeneca/COVISHIELD COVID-19 vaccine. 4. Janssen (Johnson & Johnson) COVID-19 vaccine.
Hotel Description
Rental basis: Entire house or apartment Number of bedrooms: 1; Number of other rooms with beds: 0 Taxes of City tax 9 % of Rental Amount may be collected during the booking process. If this is not supported, they must be paid to the host upon arrival. Totally equipped t stay short or long stay - few steps from ritz oglyvy and st Catherine a gem heart of city - You are at walking distance from museums and most attractions - 7 mn from old port - Luxury affordable - Don t miss to visit our Teracey ext corridor - also let s know if you need stay longer to have a special agreement long stay - kitchen and flat large screen -ble videotron and internet super fast
Services & Amenities
Wi-Fi in designated areas
Free
Designated smoking area
Public Area
Wi-Fi in designated areas

Free
Haven't found the right hotel yet?