Chrysanthemum shop
32-4 Takebashicho Nakamura-ku Kikunoya Hanare Nagoya, Nagoya, 4530016, Aichi Prefecture, Japan
Show on map
Located in the center of Nagoya city near JR Central Towers Kikunoya Hanare features free WiFi air conditioning stove and pot household items You can also store your luggage 27 km from Nagoya International Center Apartment has 1 bed room flatscreen TV fully equipped kitchen with microwave and fridge 1 bath room with bed and washing machine Oasis 21 Nagoya Castle 5 km away The nearest airport is Chubu International Airport and 42km from the Kikunoya Hanare
Show More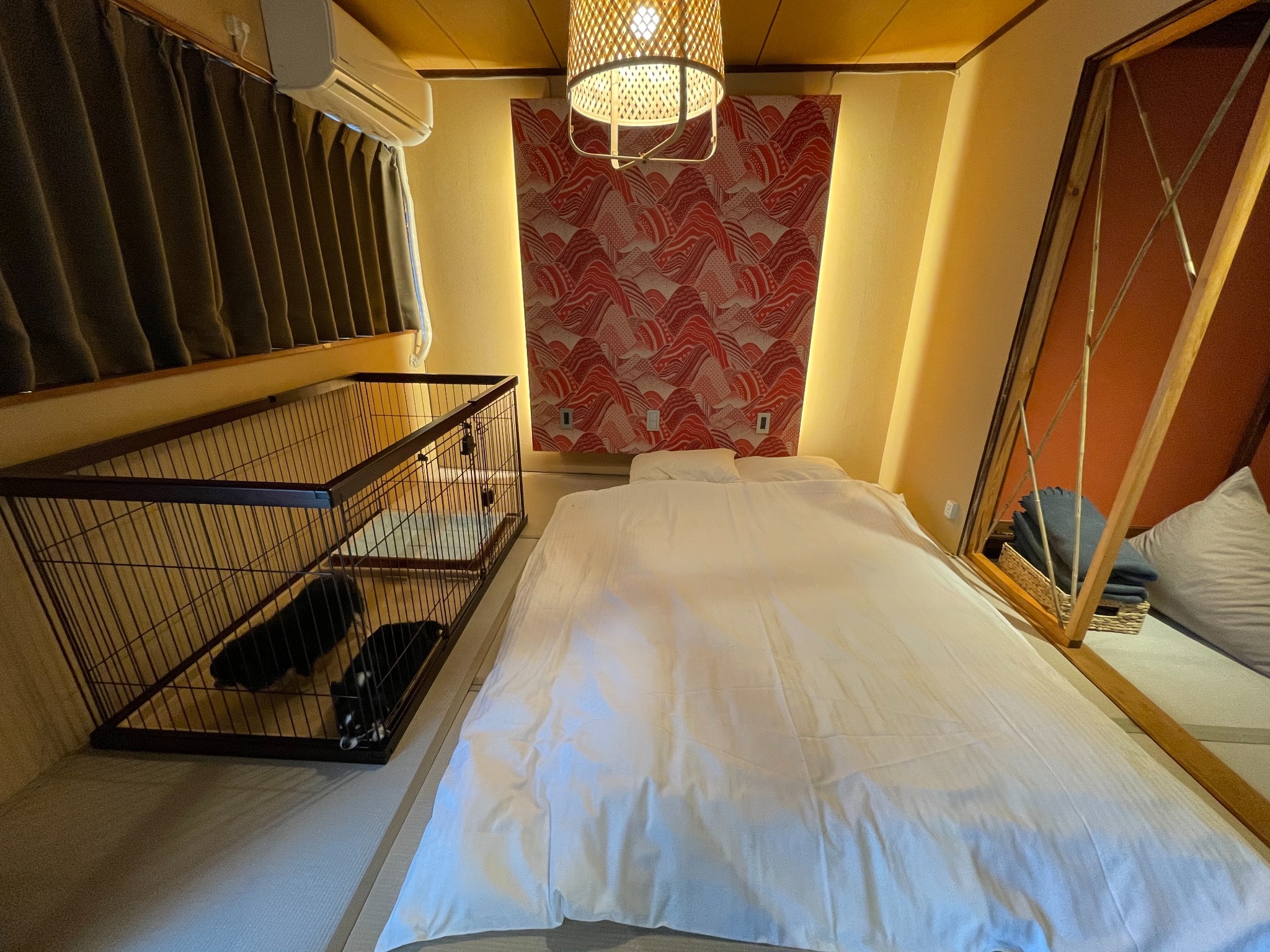 10 places of interest within 1000m
View Map

Entire building for rent
Photos and Amenities
Hotel Policy
Check-in and Check-out
Check-in
from 17:00 to 21:00
Check-out
before 10:00
Need to Know
Check-in and Check-out Times
Check-in: from 17:00 to 21:00. Check-out: before 10:00. Please ensure you check in within the designated times.
Hotel Description
Located in the center of Nagoya city near JR Central Towers Kikunoya Hanare features free WiFi air conditioning stove and pot household items You can also store your luggage 27 km from Nagoya International Center Apartment has 1 bed room flatscreen TV fully equipped kitchen with microwave and fridge 1 bath room with bed and washing machine Oasis 21 Nagoya Castle 5 km away The nearest airport is Chubu International Airport and 42km from the Kikunoya Hanare
How much does it cost to stay at Chrysanthemum shop?
Prices at Chrysanthemum shop are subject to change according to dates, hotel policy, and other factors. To view prices, please search for the dates you wish to stay at the hotel.
What is the closest airport to Chrysanthemum shop?
The closest airport is Komaki Air Force Base. It is 16.6km from the hotel and approximately a 24minutes journey by taxi.
What are the check-in and check-out times at Chrysanthemum shop?
The check-in time is from 17:00 to 21:00 and the check-out time is before 10:00.
Is parking available at Chrysanthemum shop?
No, there's no parking available at Chrysanthemum shop.
Where is Chrysanthemum shop?
The hotel address is 32-4 Takebashicho Nakamura-ku Kikunoya Hanare Nagoya. The hotel is 3.23 km from the city center.
Is Chrysanthemum shop close to transport stations?
The closest station is Nakamura Kuyakusho. It is 390m from the hotel. View On Map
Is Chrysanthemum shop nearby popular attractions?
Chrysanthemum shop is near the following attractions: Mizuno Shrine(Approximately 202m), Club Winners(Approximately 497m), Yuri Fountain(Approximately 603m).
Show More
Haven't found the right hotel yet?