Hotel Romavilla
Kaseruwalan, Gali Hari Mandir, Paharganj New Delhi 110055, New Delhi, Delhi, India
Show on map
Hotel Romavilla is nestled in undoubtedly the most multi-ethnic city in the country that has preserved its history but has not forgotten to develop in its due course to become one of the most modern and tolerant cities in the country. Laden with few of the best universities in the world, Delhi also boasts of the best research centers, theaters, performing art centers and museums. The nearest airport and railway station to the property are Indira Gandhi International Airport and Delhi Anand Vihar Terminal. The hotel has lively architecture that is a preferred place to spend wonderful time with family. It provides facilities like front desk and room service. In case of emergency, medical assistance on request is provided to guests. The property houses simple and sober rooms that offer a homely ambience to guests. They come with attached bathrooms having essential toiltetries. Have a pleasant stay at Hotel Romavilla
Show More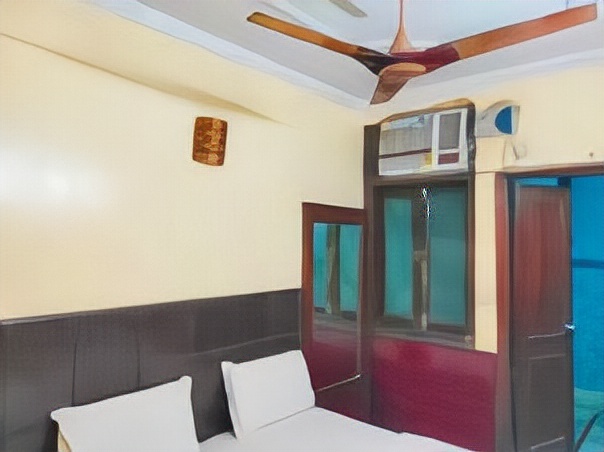 4 places of interest within 1000m, 1.4km from downtown
View Map
Wi-Fi in designated areas

Double Bed Room(Non Air Conditioner)
Photos and Amenities

Economy Room(Air Conditioner)
Photos and Amenities

Triple Room(Non Air Conditioner)
Photos and Amenities

Triple Room(Air Conditioner)
Photos and Amenities

Family Room(Non Air Conditioner)
Photos and Amenities

Family Room(Air Conditioner)
Photos and Amenities
Hotel Policy
Check-in and Check-out
Check-in
from 12:00
Check-out
before 12:00
Need to Know
Important City Info
Effective from Oct 1, 2019, an additional tax will be charged per night according to the following standard: not applicable to room rates of INR 1,000 and under; 12% for room rates from INR 1,001 to 7,499; 18% for room rates of INR 7,500 and above.
Hotel Description
Hotel Romavilla is nestled in undoubtedly the most multi-ethnic city in the country that has preserved its history but has not forgotten to develop in its due course to become one of the most modern and tolerant cities in the country. Laden with few of the best universities in the world, Delhi also boasts of the best research centers, theaters, performing art centers and museums. The nearest airport and railway station to the property are Indira Gandhi International Airport and Delhi Anand Vihar Terminal. The hotel has lively architecture that is a preferred place to spend wonderful time with family. It provides facilities like front desk and room service. In case of emergency, medical assistance on request is provided to guests. The property houses simple and sober rooms that offer a homely ambience to guests. They come with attached bathrooms having essential toiltetries. Have a pleasant stay at Hotel Romavilla
Services & Amenities
Wi-Fi in designated areas
Luggage storage
Front Desk Services
Attraction ticket service
Public Area
Wi-Fi in designated areas
Haven't found the right hotel yet?