Nihonzutsumi 1-5-6 Taito-ku, Tokyo, 1110021, Japan
Show on map
Based on the concept of retro modern Jukuya Kurozutsan has a quiet living room with tatami floors and a kitchen with tile floors in the downstairs followed by a powder room bathroom and restroom The second floor has a Westernstyle bedroom and a tatami room and the deep loft can be used as a bedroom A restroom and powder space are also available near the bedroom Please spend a relaxing time at the nostalgic Shukuya Kurozutan The nearest station is a 10minute walk from Minowa
Show More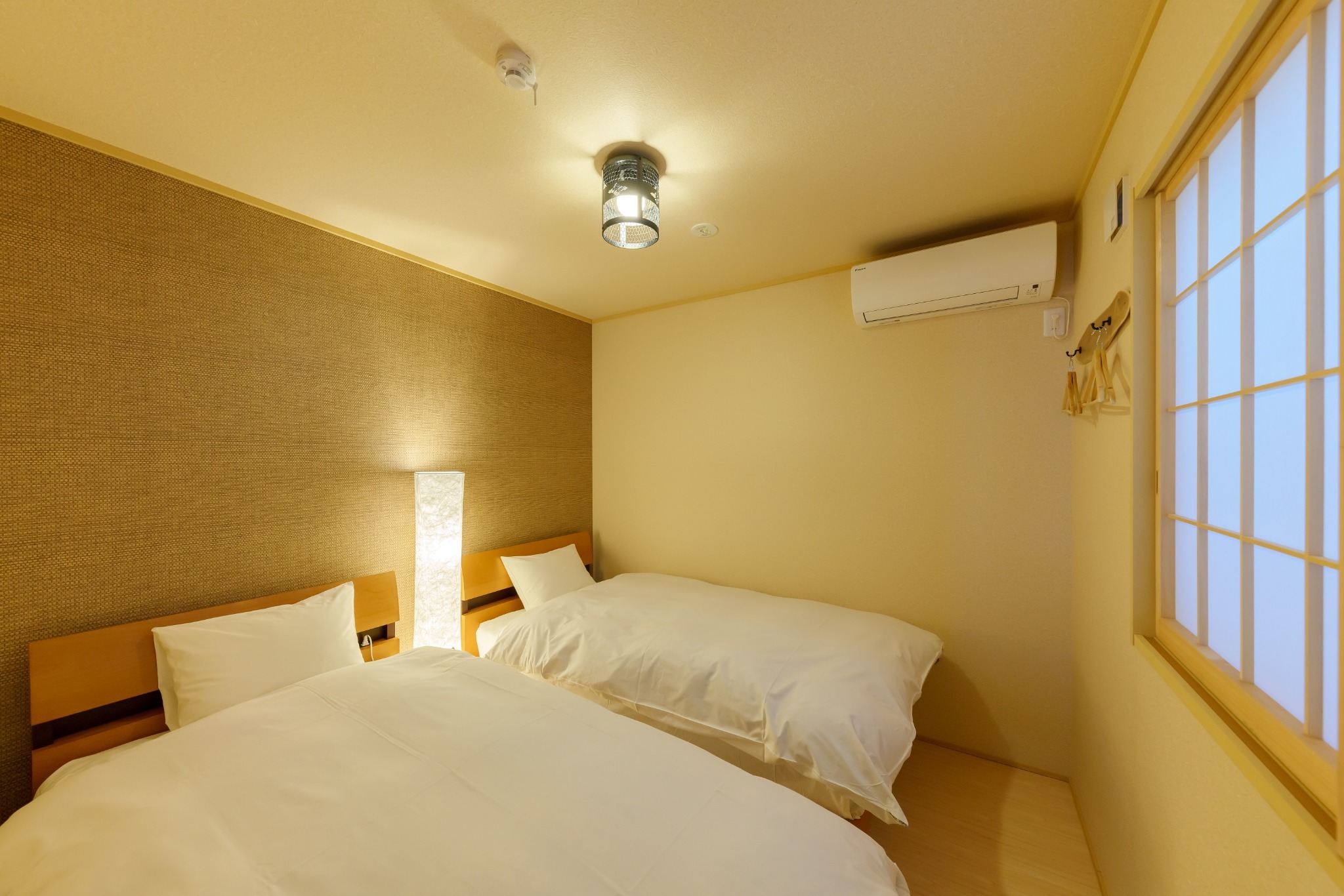 10 places of interest within 1000m, 6.7km from downtown
View Map
Hotel Policy
Check-in and Check-out
Check-in
from 15:00 to 23:00
Check-out
before 10:00
Need to Know
Check-in and Check-out Times
Check-in: from 15:00 to 23:00. Check-out: before 10:00. Please ensure you check in within the designated times.
Important City Info
[Oct 1, 2021 - Dec 31, 2099] Effective from Oct 2002, an accommodation tax will be charged in Tokyo. Guests are required to pay JPY100 per guest per night if the room rate per night is JPY10,000–JPY14,999, or JPY200 per guest per night if the room rate per night is JPY15,000 or greater. This surcharge is not included in the total rate for some rooms and must be paid at the hotel.
Hotel Description
Based on the concept of retro modern Jukuya Kurozutsan has a quiet living room with tatami floors and a kitchen with tile floors in the downstairs followed by a powder room bathroom and restroom The second floor has a Westernstyle bedroom and a tatami room and the deep loft can be used as a bedroom A restroom and powder space are also available near the bedroom Please spend a relaxing time at the nostalgic Shukuya Kurozutan The nearest station is a 10minute walk from Minowa
Haven't found the right hotel yet?