BOUTOU
1-2-6 Higashimukojima BOUTOU Sumida-ku, Tokyo, 1310032, Japan
Show on map
It is a fully renovated 3story privatelyowned house with a rooftop overlooking the Sky Tree In the summer you can see the Sumida River Fireworks Festival on the rooftop Have a fun trip with your family Strollers and tableware for children are also available There is a large park with lots of playset nearby so you can have a good time with your children Of course you can use it with your friends A living room or a clean bedroom where you can have fun with your friends will surely have a good time Location from tourist attractions Easy to reach tourist destinations such as Asakusa and Sky Tree Hikifune StationAsakusa 5 minutes by train no transfer 28 minutes walk to Asakusa Hikifune StationSkytree 3 minutes by train no transfer 20 minutes walk to Skytree Directly connected to the Hanzomon subway line Easy to visit Tokyo Hikifune StationShibuya Station 35 minutes by train no transfer Hikifune StationShinjuku
Show More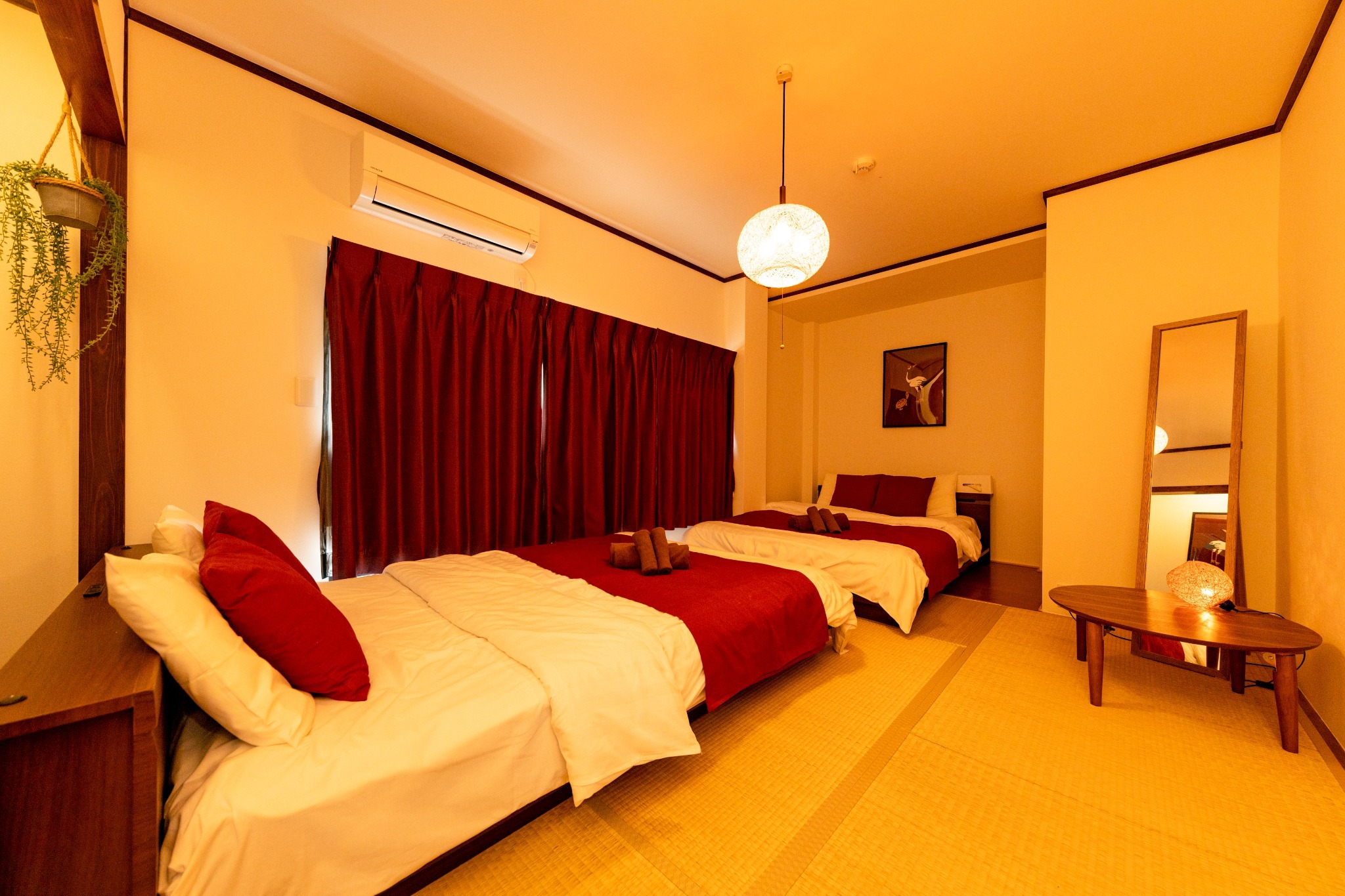 10 places of interest within 1000m
View Map

OPENING SALE Sky Tree View Full Renovation Det
Photos and Amenities
Hotel Policy
Check-in and Check-out
Check-in
from 16:00 to 23:00
Check-out
before 10:00
Need to Know
Check-in and Check-out Times
Check-in: from 16:00 to 23:00. Check-out: before 10:00. Please ensure you check in within the designated times.
Important City Info
[Oct 1, 2021 - Dec 31, 2099] Effective from Oct 2002, an accommodation tax will be charged in Tokyo. Guests are required to pay JPY100 per guest per night if the room rate per night is JPY10,000–JPY14,999, or JPY200 per guest per night if the room rate per night is JPY15,000 or greater. This surcharge is not included in the total rate for some rooms and must be paid at the hotel.
Hotel Description
It is a fully renovated 3story privatelyowned house with a rooftop overlooking the Sky Tree In the summer you can see the Sumida River Fireworks Festival on the rooftop Have a fun trip with your family Strollers and tableware for children are also available There is a large park with lots of playset nearby so you can have a good time with your children Of course you can use it with your friends A living room or a clean bedroom where you can have fun with your friends will surely have a good time Location from tourist attractions Easy to reach tourist destinations such as Asakusa and Sky Tree Hikifune StationAsakusa 5 minutes by train no transfer 28 minutes walk to Asakusa Hikifune StationSkytree 3 minutes by train no transfer 20 minutes walk to Skytree Directly connected to the Hanzomon subway line Easy to visit Tokyo Hikifune StationShibuya Station 35 minutes by train no transfer Hikifune StationShinjuku
Haven't found the right hotel yet?