Hanabatake large house TsuruokaSt15minWiFi
Kamiyamaya 18-1 Tsuruoka, Tsuruoka, 9970367, Yamagata Prefecture, Japan
Show on map
Welcome to our old house Why dont you stay at large old house surrounded by nature in your holiday Hanabatake means flower garden We have many flowers in the garden in spring Our garden show us changes depends on season fireflies in summer red leaves in fall and snow in winter Also there are carp in pound in front of the house You can look down whole Shonai Plein if you go up the hill behind of the house
Show More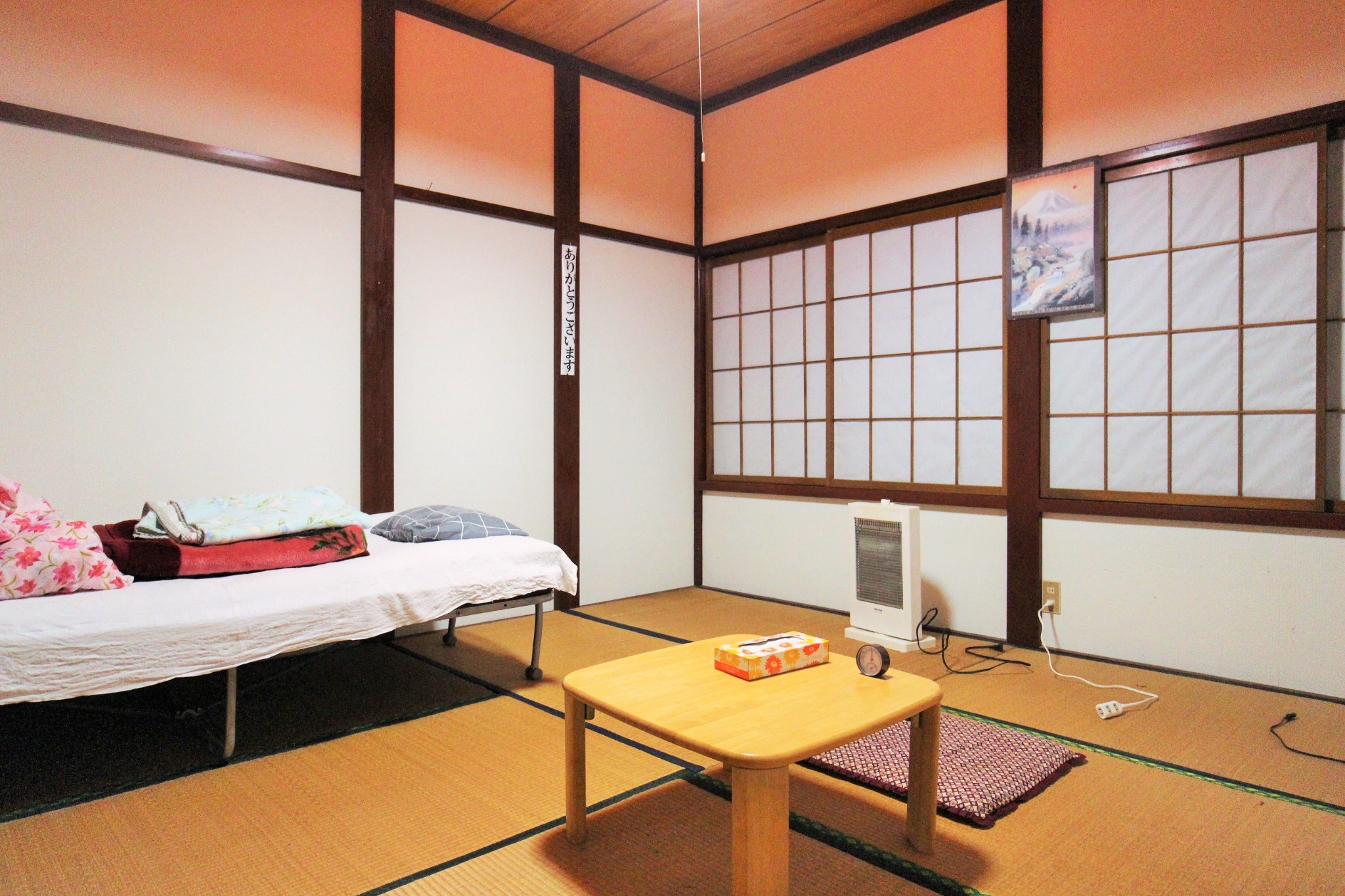 No places of interest within 1000m, 6.9km from downtown
View Map

Room5Hanabatake large old house TsuruokaSt15min
Photos and Amenities

Room4Hanabatake large old house TsuruokaSt15min
Photos and Amenities

Room1Hanabatake large old house TsuruokaSt15min
Photos and Amenities

Room2Hanabatake large old house TsuruokaSt15min
Photos and Amenities

Room3Hanabatake large old house TsuruokaSt15min
Photos and Amenities
Hotel Policy
Check-in and Check-out
Check-in
from 15:00 to 20:00
Check-out
before 10:00
Need to Know
Check-in and Check-out Times
Check-in: from 15:00 to 20:00. Check-out: before 10:00. Please ensure you check in within the designated times.
Hotel Description
Welcome to our old house Why dont you stay at large old house surrounded by nature in your holiday Hanabatake means flower garden We have many flowers in the garden in spring Our garden show us changes depends on season fireflies in summer red leaves in fall and snow in winter Also there are carp in pound in front of the house You can look down whole Shonai Plein if you go up the hill behind of the house
Haven't found the right hotel yet?