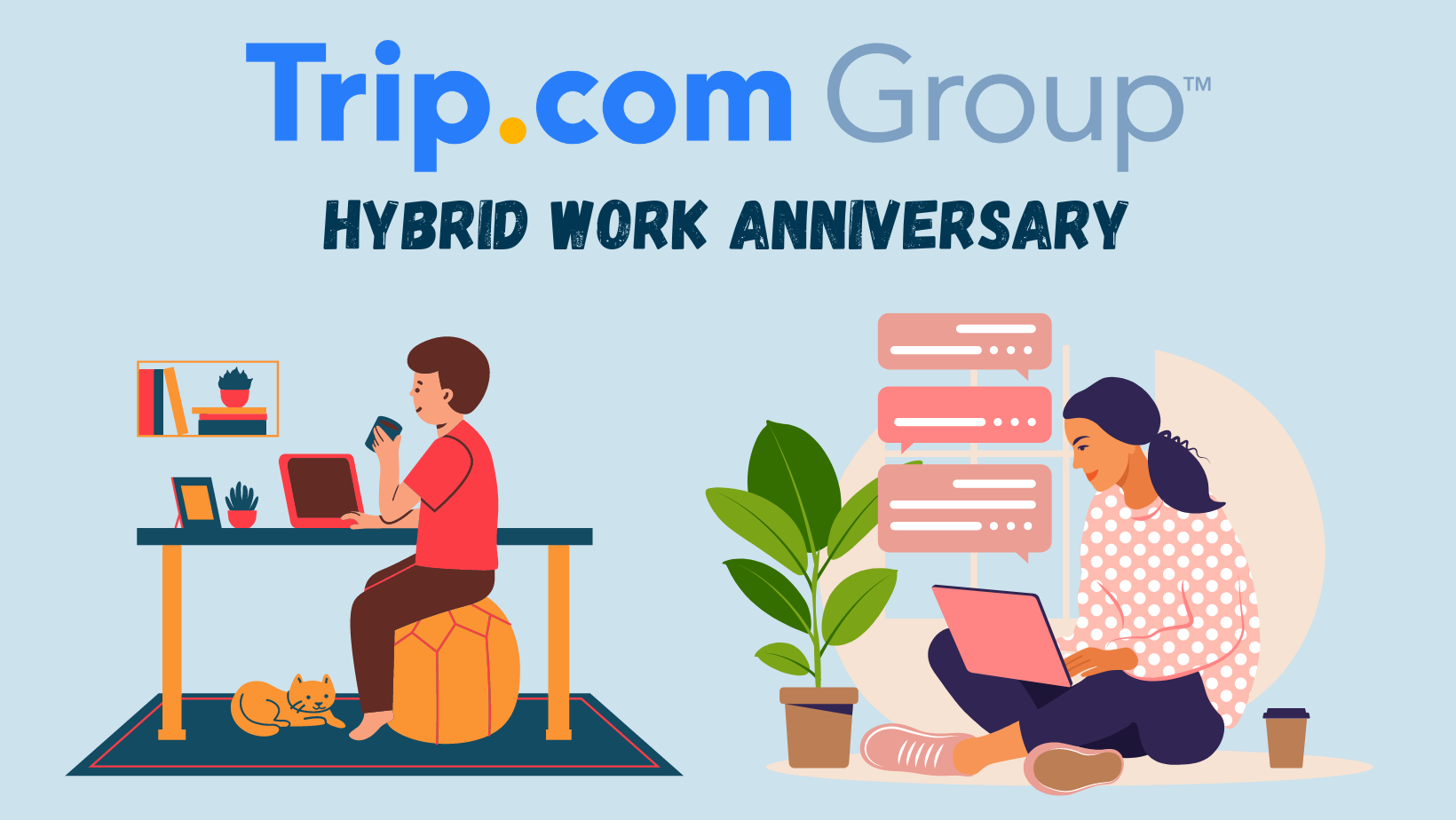 Trip.com Group is proud to celebrate its one-year-anniversary of successfully introducing hybrid working for employees, a work model which officially launched in March 2022.
The global group was the first internet company in China to implement the scheme, offering employees the choice to work remotely on certain days of the week. There were three main reasons behind the implementation of the hybrid working model: to improve employee satisfaction, contribute to family care and the promotion of work-life balance, and help reduce traffic congestion in cities across the world.
While initially introduced in mainland China, the policy has now been adopted by Trip.com Group in 14 countries and regions, including Singapore, Japan, Australia, and the Philippines.
After the hybrid-working structure was launched, Trip.com Group collated data from its headquarters in Shanghai to analyse how the new structure had affected employees, productivity and company growth.
In mainland China, over 10,000 employees choose to adopt the scheme, with an average of 5,000+ employees working from home each month on Wednesdays, Fridays, or both days of the week.
Among the 5,000 average employees a month, around 40% work from home on Wednesdays, and around 60% chose to do so on Fridays. A total of 30% of employees decided to work from home on both days, i.e. twice a week.
The survey also reveals that the proportion of female employees who work from home is slightly higher than their male counterparts. However, there has been no difference in work productivity between the two, and overall productivity was not affected by the hybrid work model.
Ru Yi, General Manager of Trip.com, said: "Hybrid work has revolutionised the way we work, and has led to increased employee satisfaction and productivity. The flexibility and balance between remote and in-person work has empowered our employees to thrive in their roles, and has also strengthened our employee value proposition."
Doria Dong, a mother of a new born baby in Shanghai, believes that a hybrid work model showcases the forward-looking nature of the travel tech industry in China, and said:
"I'm glad there is a hybrid work policy as it allows me to spend more time with my one-year-old daughter, who currently lives with my parents. I can avoid being stuck in Friday night's traffic and save over two hours of driving time to see her. The hybrid work policy has allowed me to balance my work commitments with my family responsibilities, and I believe it benefits both employees and employers alike."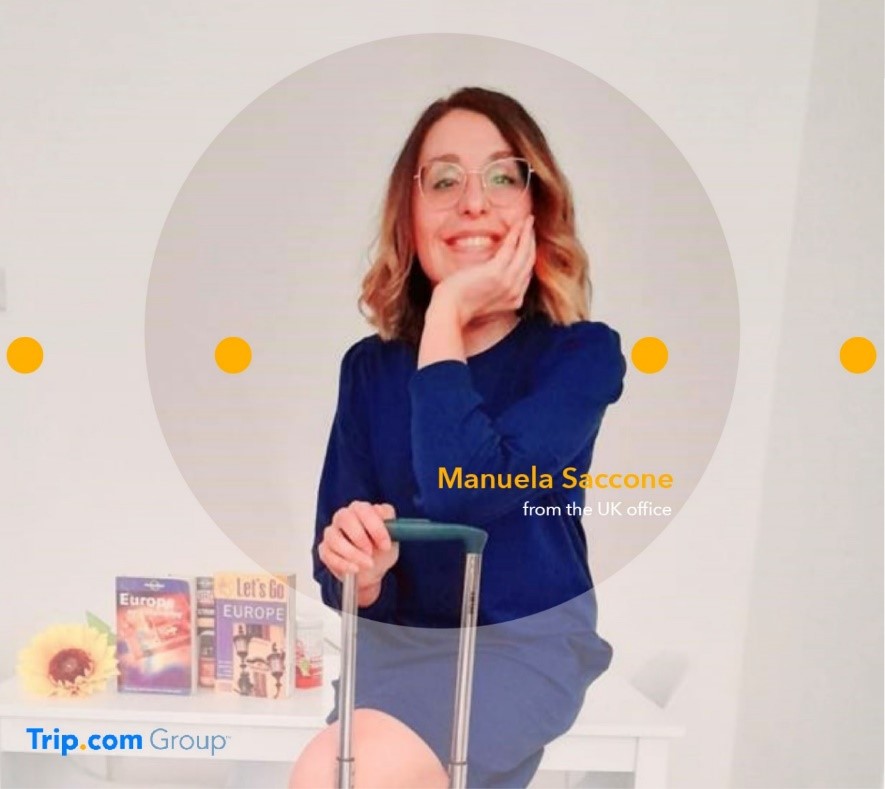 Manuela Saccone works in the UK office, and she believes she has become more productive and focused at work since the scheme was introduced:
"Sharing work days with colleagues in the office is great for communication, team bonding and general morale. Enjoying a calmer pace when working from home is ideal for when you need peace, quiet and to concentrate on high-focus tasks or deal with basic admin."
Employees have found hybrid working has reduced travel commuting times and expenses, meaning valuable time can be spent with family members and friends or for personal development - leading to a fuller and more rounded life in and outside the office.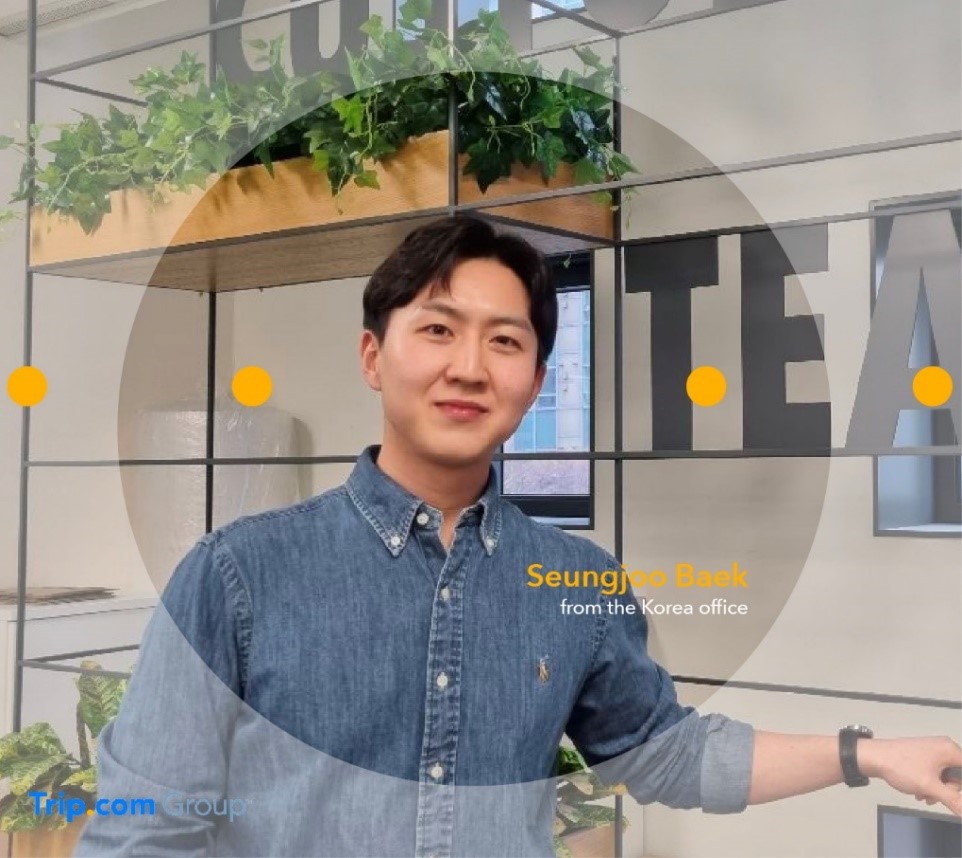 Seungjoo Baek works in the Korea office and believes hybrid working offers an excellent balance between his personal and professional life:
"I used to spend at least four hours a day commuting via bus and subway before hybrid working was introduced in our Korea office. Now, my weekdays are more fruitful, I can work more effectively and my family is pleased that I can spend more quality time with them."
More than 90% of employees supported working from home in lasy year's questionnaire.
Speaking on the effectiveness of the model, Jane Sun, Trip.com Group CEO said: "Hybrid work is not just about adapting to a new way of working, but it's about empowering employees to achieve greater work-life balance, be present for their families, and ultimately, find greater fulfilment and satisfaction in both their professional and personal lives."
Trip.com Group, has led the development and research into hybrid working for over a decade.
In 2010, the company carried out its first trial and in 2013, Trip.com Group Chairman of the Board, James Liang, published a research paper in collaboration with scholars from the Stanford University Graduate School of Business in The Quarterly Journal of Economics, demonstrating the positive effects of hybrid work.
Going forward, Trip.com Group will continue to support employee wellness and achieve further satisfaction in the work-life balance of its staff as traditional working structures continue to change and are re-evaluated in modern-day society.