With the 2020 Olympic Games coming to a close, travellers around the world are excited to get active when travelling and eager to enjoy healthier sports- and activity-based trips.
We have delved into our data to see what our customers want when they are looking for their next sporty getaway. According to Trip.com Group data, since May of this year, the number of sports-related bookings in mainland China has increased nearly 6.6 times. At its peak, on 17th July, the single highest day booking volume reached nearly 10,000 bookings. This year's summer sports travel boom, surpassed that of the same period in 2019, with sports-related travel bookings up 97.6%, and nearly 2 times higher compared to the same period in 2020.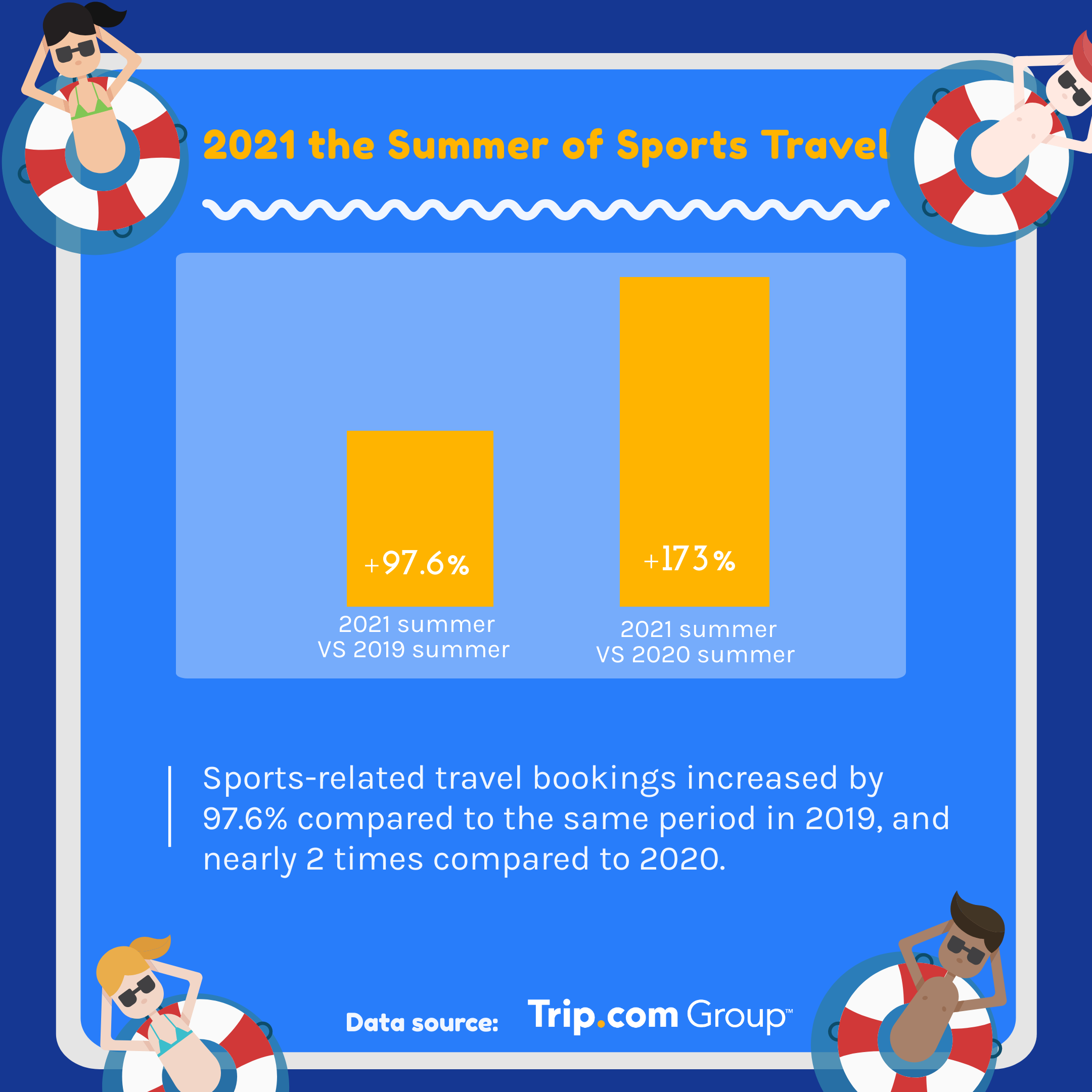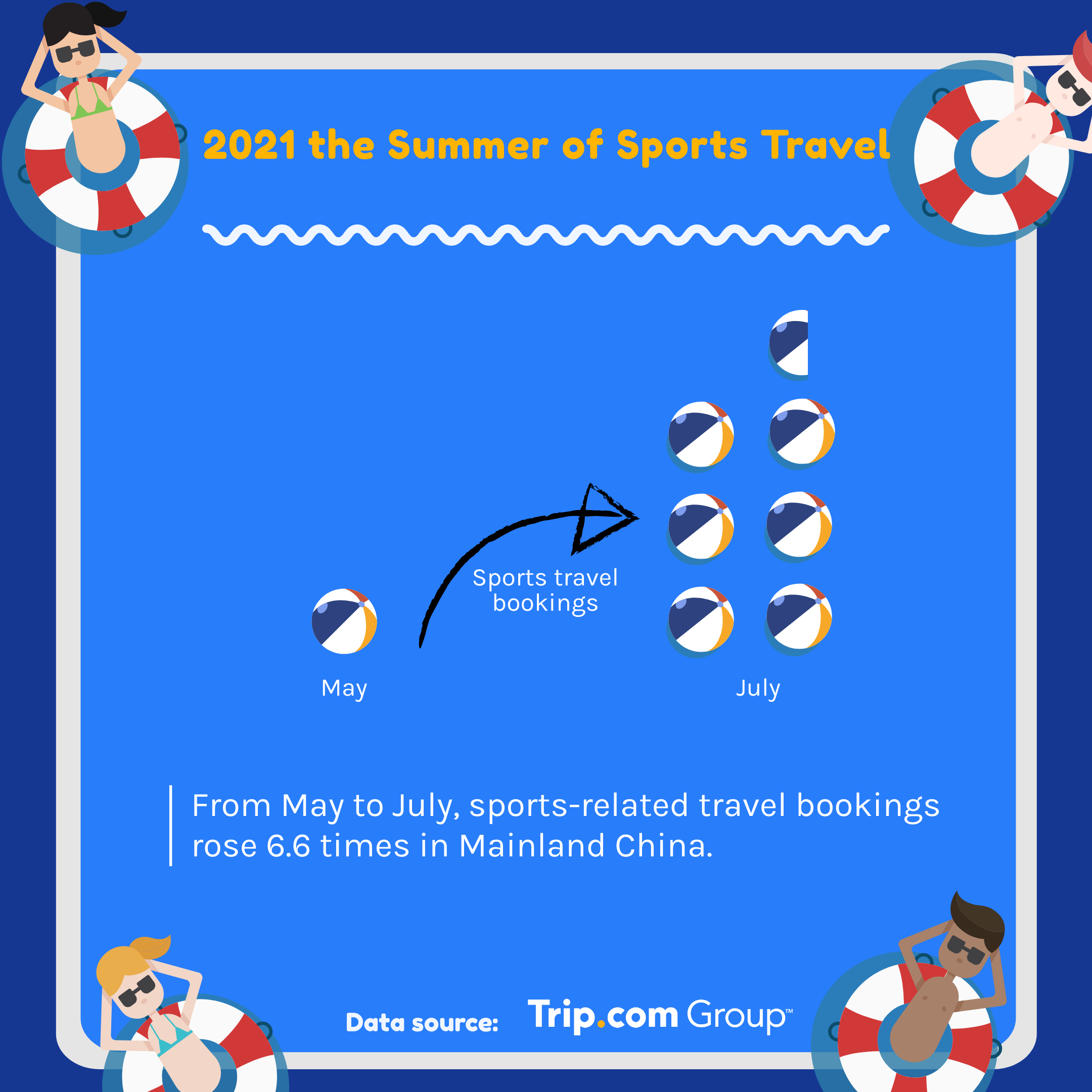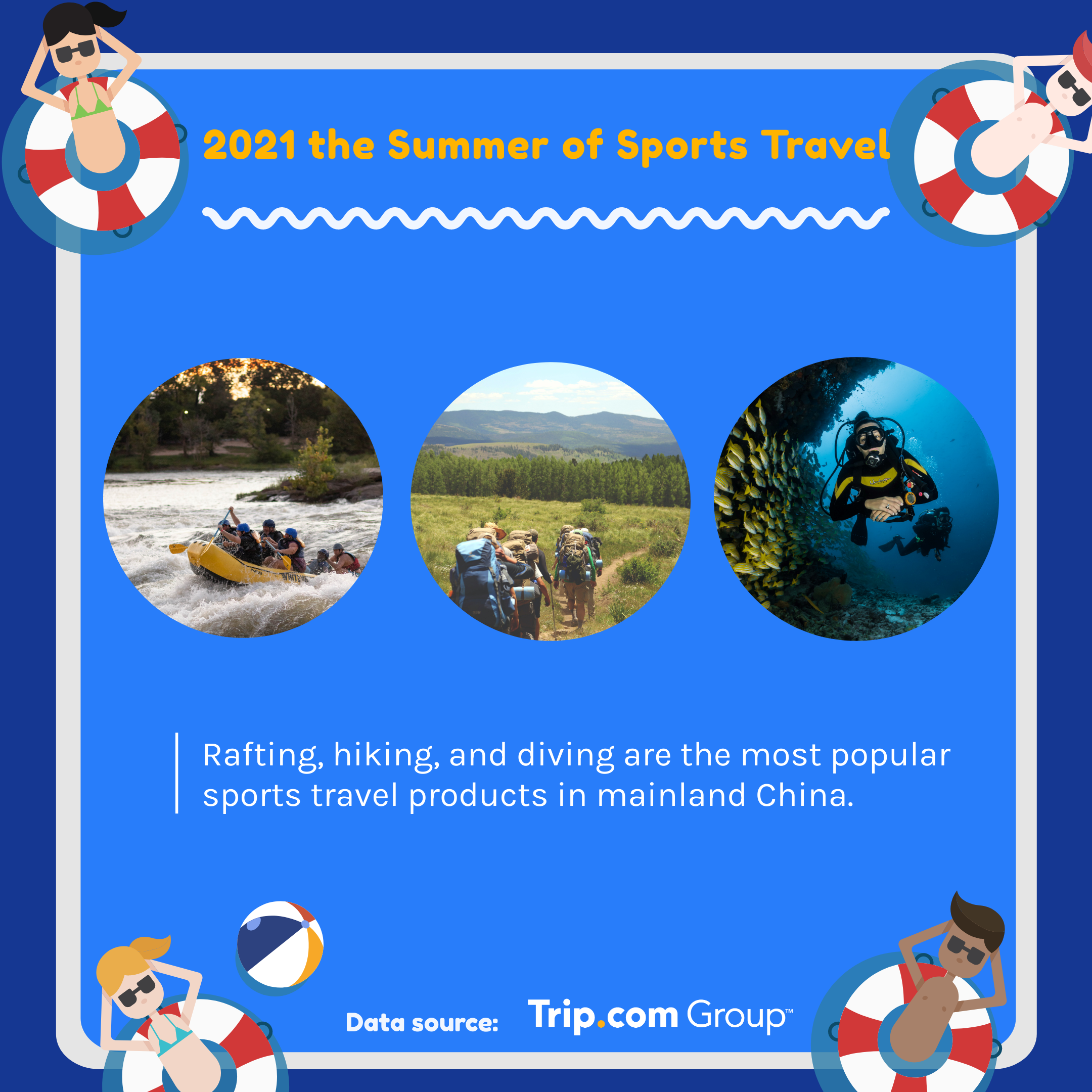 In China, adventure sports are among the most popular sports travel themes this summer. Rafting, hiking and swimming all grew rapidly in popularity this year, surpassing pre-pandemic figures for the same period. To cool off this summer, adventurous travellers in mainland China are rafting down rapids; escaping city living to hike in the countryside; and diving into the deep blue sea.
Sports travel has also become a trending topic on Trip.com Group's Ctrip app. Recently, Ctrip's Community content channel encouraged users to share pictures and videos of their sports travel related trips, attracting over 20,000 views.
Various sporting travel products available on Trip.com Group's Trip.com platform have also become popular among users around the world. For example, Hong Kong, a well-known water sports destination, has seen canoeing and windsurfing gain significant attention this summer. Whereas sporty users in Paris can take in the city's sites on a running tour of Parisian attractions, exploring the city's streets and learning its history. For those looking for a thrill with a friend, a tandem motorboat ride on the Spanish coast is the perfect way to work up a sweat and soak in the breath-taking scenery (and surf).
The pandemic has shifted tourists' preferences, behaviours and value considerations. According to a report by UNWTO, travellers are more concerned about health factors when travelling following the COVID-19 outbreak. Sports travel products facilitate the post-pandemic traveller to appreciate natural landscapes, enjoy their favourite outdoor pursuit, and travel more healthily and safely.
"COVID-19 has made people increasingly aware of the importance of living a healthy lifestyle and cherishing the natural world. Outdoor travel and sports travel products help people to experience both," said Bo Sun, Chief Marketing Officer of Trip.com Group. "Trip.com Group advocates incorporating travel into a healthy lifestyle and vice versa. We will continue to develop a rich and diverse range of sports travel products to meet travellers' needs."