App
Download the App for Free
Earn Big with PointsPLUS!
Trip.com has launched PointsPLUS, the easy way to earn reward miles or points when booking hotels.
Simply select the rewards program of your choice and you'll earn miles or points with every hotel booking!
How PointsPLUS Works
Hotel A

Earn up to

10,000

points

Hotel B

1Search Hotels

Browse over 1.2 million hotels and make your selection.

2Select a Room

Select an eligible room within the hotel of your choice.

Program Membership Number

3Enter Membership Number

Fill in your membership number when completing your booking and you'll receive the miles or points after your stay.
Popular Destinations
Terms & Conditions:
1. Promotion Platform: All Trip.com websites and mobile apps (Version 6.6 and above).
2. Eligible customers must book a hotel through Trip.com and be a member of British Airways Executive Club in order to collect Avios.
3. On completion of the hotel booking through Trip.com, customers must enter their British Airways Executive Club membership number. Please note that the name associated with this membership number must match that entered for Guest 1.
4. Avios will be rewarded at a rate of 3 Avios for every £1 spent excluding taxes and fees. Payments made in any other currency will be converted into GBP on a rate solely determined by Trip.com. Avios will then be awarded based on this calculated GBP value. Due to exchange rates, the exact number of Avios earned may slightly differ from the displayed amount.
5. Avios collected will be credited to the customer's account within 6 weeks after their hotel stay is complete.
6. If customers have any queries regarding missing Avios, they should contact en_hotel@trip.com.
7. All bookings are subject to terms and conditions. Only completed hotel bookings will be eligible to collect Avios. Cancellations, modified bookings, no-shows, and chargebacks will not collect Avios.
8. Avios are issued and redeemed in accordance with the British Airways Executive Club
Terms and Conditions
.
9. Your personal information may be collected and shared with our loyalty program partners as necessary for miles or points accumulation.
10. All other booking details are as per Trip.com standard terms and conditions.
Trip.com is part of Trip.com Group Limited, one of the world's leading providers of travel services.



Brand of the Year Awards 2020, South Korea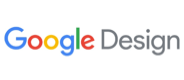 Google Material Design Awards 2019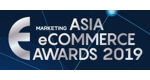 Asia eCommerce Awards 2019, Hong Kong
Copyright © 2021 Trip.com Travel Singapore Pte. Ltd. All rights reserved
Site Operator: Trip.com Travel Singapore Pte. Ltd.