Activity Details
Towering majestically over Manhattan at 443 meters tall, the Empire State Building is a true legend of history, culture, and construction. Visited by over four million people every year and the backdrop to countless films, this legendary piece of Art Deco architecture is synonymous with New York and can't be missed on the list of essential NYC hot spots. Keep reading and see why you should pick up some Empire State Building tickets today!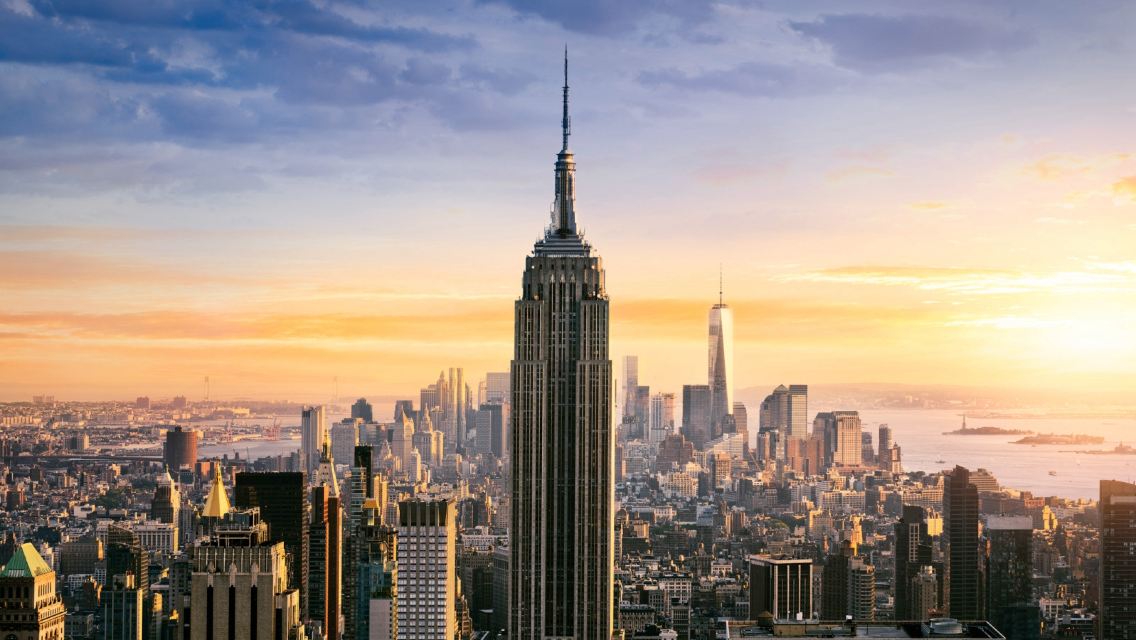 One of the world's most famous lobbies
With your ticket, you can step into the iconic Empire State building lobby and be taken back in time. After an 18-month renovation in 2009, the lobby has been restored to its original 1930s design, encapsulating the grandiose vibe of prosperity and old-school charm. See the spectacular ceiling murals of 24-karat gold and the image of the building itself radiating beams of light.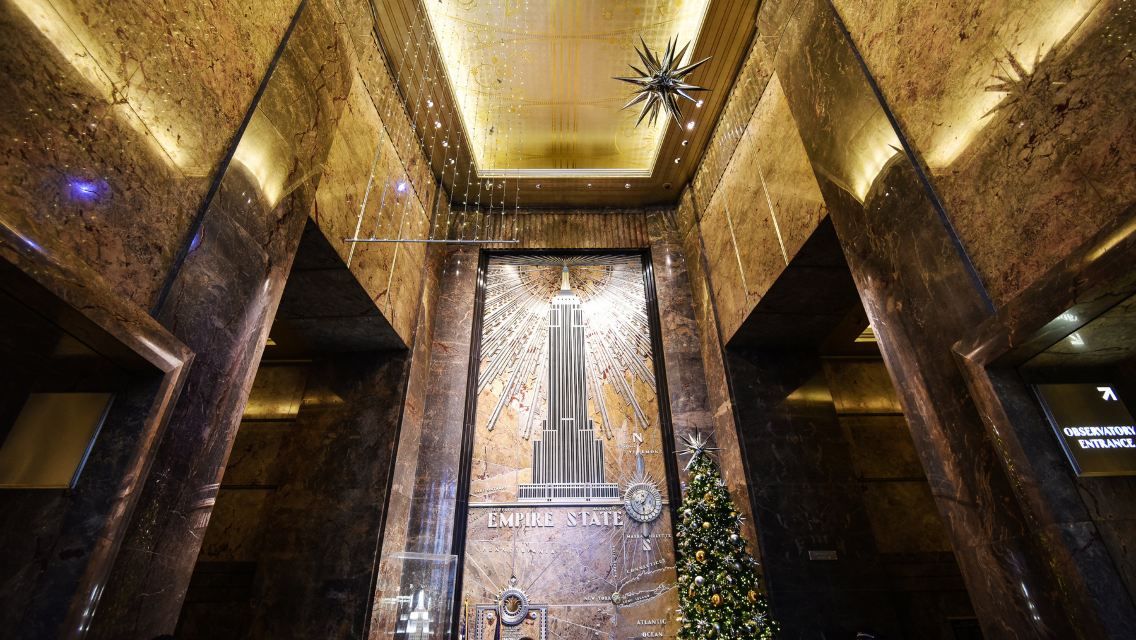 The Empire State Building's 86th indoor and outdoor observation deck is the prime location to get a 360-degree impression of NYC. Drink in the incredible views over Manhattan, Brooklyn Bridge, Central Park, Times Square, Statue of Liberty, and all of New York from the city's tallest observatory and feel the dynamic and charming vibe of this legendary urban jungle. Still not reason enough to pick up some Empire State Building tickets? Read on...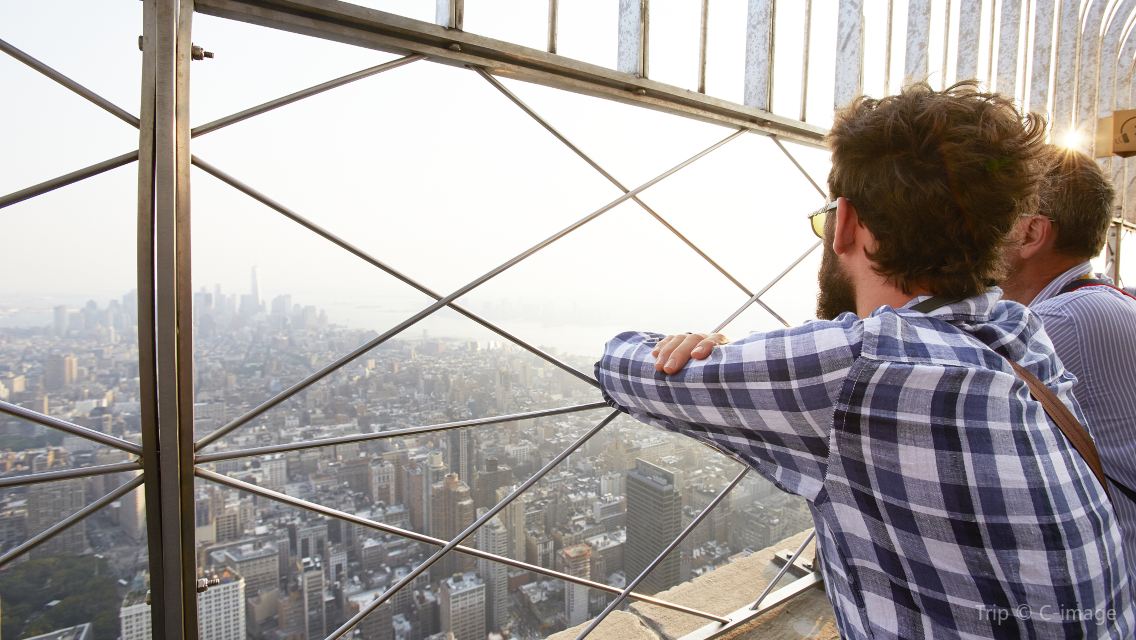 Very few visitors to the Empire State Building are aware of what goes on in the nearly 100 floors they don't see. Urban Campus offers a glimpse into some of the major tenant spaces, amenities, and hidden views of the building as experienced by those who work there. The exhibit highlights some of these contemporary internet-age businesses, visible through peepholes that give guests an insider's view of what these high-tech offices are like.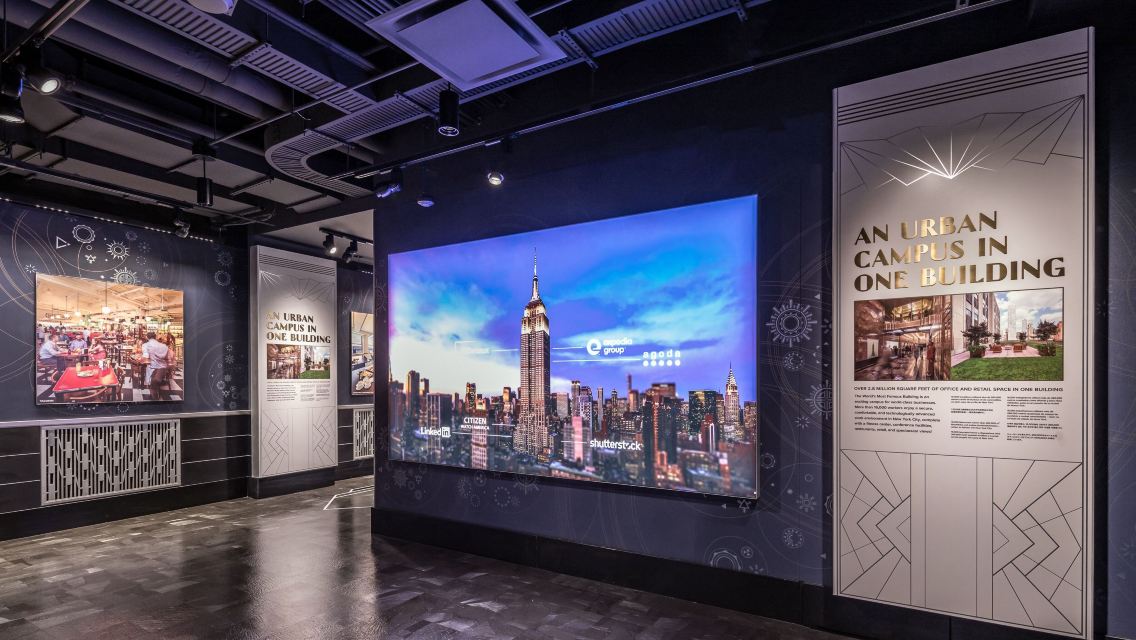 The building's newest installation, opened in 2019 after a four-year refurbishment plan, is a top hit for visitors to New York. NYC: Above & Beyond is an interactive video exhibit that questions guests on their interests and length of stay in NYC to tailor itineraries for them that draw on the city's greatest hotspots. You can even save your itinerary and send it to your email or download it via QR code to your phone.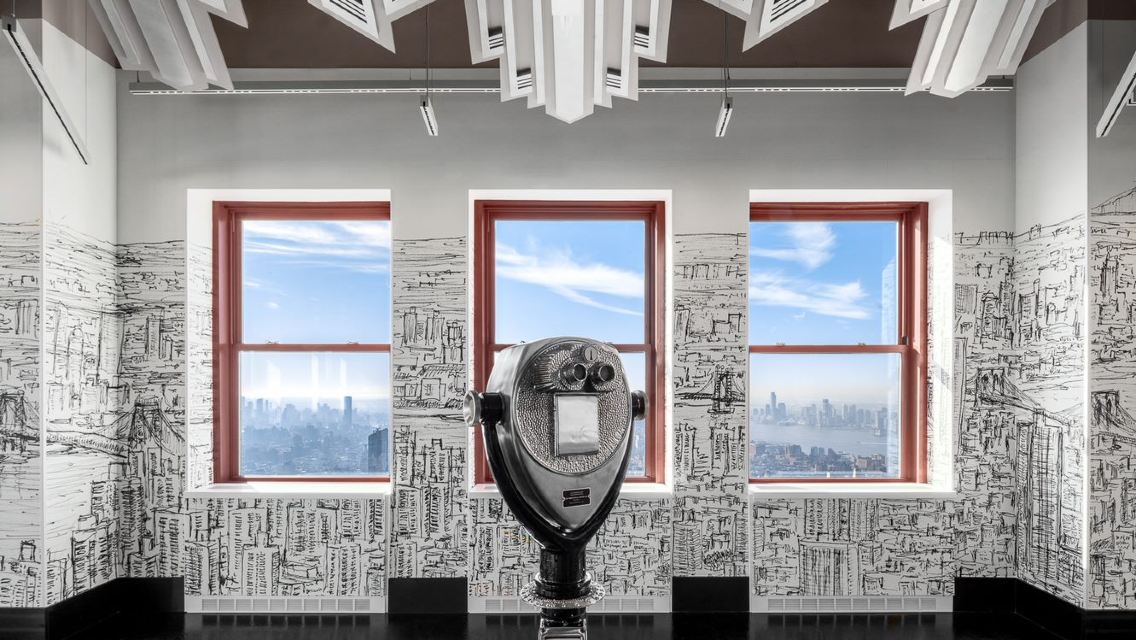 Get your Empire State Building tickets in advance to lock in your visit to one of New York's historical gems. With an e-ticket, you can skip the ticket line and simply scan your QR code to enter the building directly. Simple!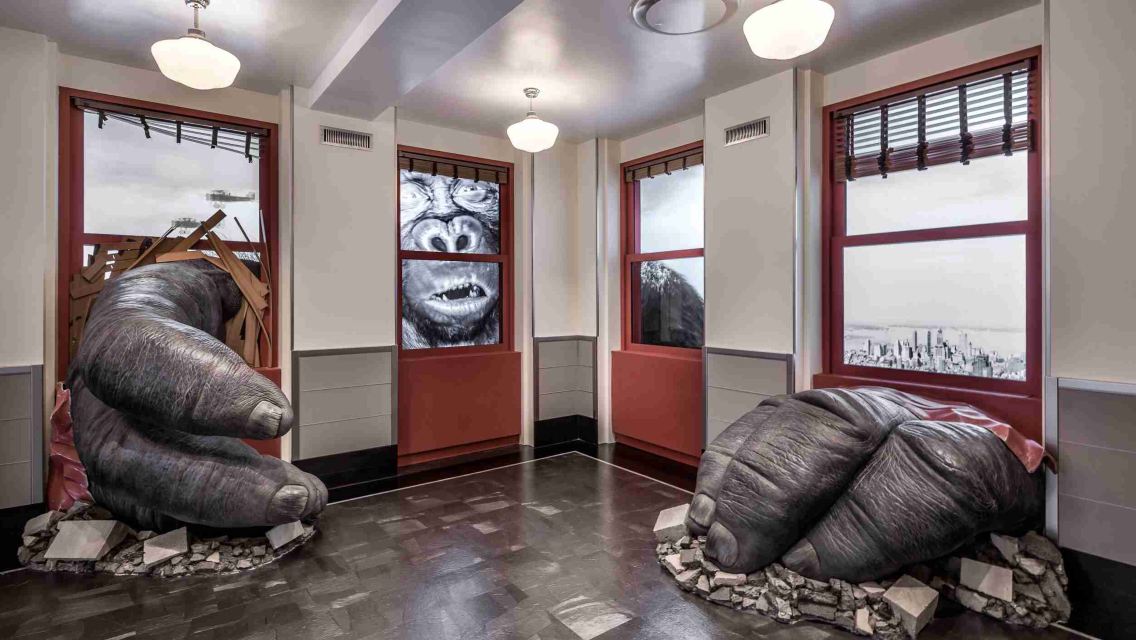 Inclusions
Empire State Building 86th Floor Observation Deck ticket
102ND & 86TH FLOOR OBSERVATORIES
PREMIUM EXPERIENCE:Skip the lines and join an Empire State Building Observatory Ambassador for a VIP behind-the-scenes tour.
Exclusions
Any personal expenses and anything else not listed in the inclusions
Change & Refund Policies
Once this product is successfully booked, it cannot be changed or canceled
How to Use It
All times are given in local time
Please go to the level 2 entry and scan the QR code in the e-voucher for direct admission
Address: 350 5th Ave, New York, NY 10118
Opening Time:
Jan 4 - Mar 13: 12:00PM-9:00PM
Mar 14 - Mar 28: 1:00PM-10:00PM
Mar 29 - Apr 11: 1:00PM-11:00PM
Apr 12 - Apr 30: 1:00PM-11:00PM
Please note that you may be admitted only during the time slot selected at booking. Time slots only dictate admission time and the time spent inside the building after admission has no time restriction
Guests holding tickets from Trip.com to the 86th Floor Observation Deck can choose to pay the price difference for a ticket to the 102nd Floor Observation Deck at the ticketing center
We recommend arriving 30m in advance of your selected session, as entry may be slower due to current epidemic control measures
Activity Essentials
Traveler Information
Senior: Age 62+
Adult: Age 13 to 61
Child: Age 6 to 12
Free admission for children aged 5 and under (must be accompanied by an adult)
Important Information
Please note that admission time slots selected at booking designate the admission time only and are not restrictions for how long guests may stay inside the attraction
Full epidemic safety precautions including temperature checks, registration, and sanitation are conducted onsite. For more information, please see the official Covid-19 policies