Activity Details
This year is Shanghai Disney Resort's fifth anniversary, so there's no better time to grab a ticket and head on over! Join our joyful family of happy characters for an unforgettable day of action-packed rides, dazzling shows and tasty treats that will delight adults and kids alike. The Shanghai park showcases a mix of classic Disneyland magic with the flavor of Chinese culture, creating a unique and special atmosphere like no other Disney park in the world.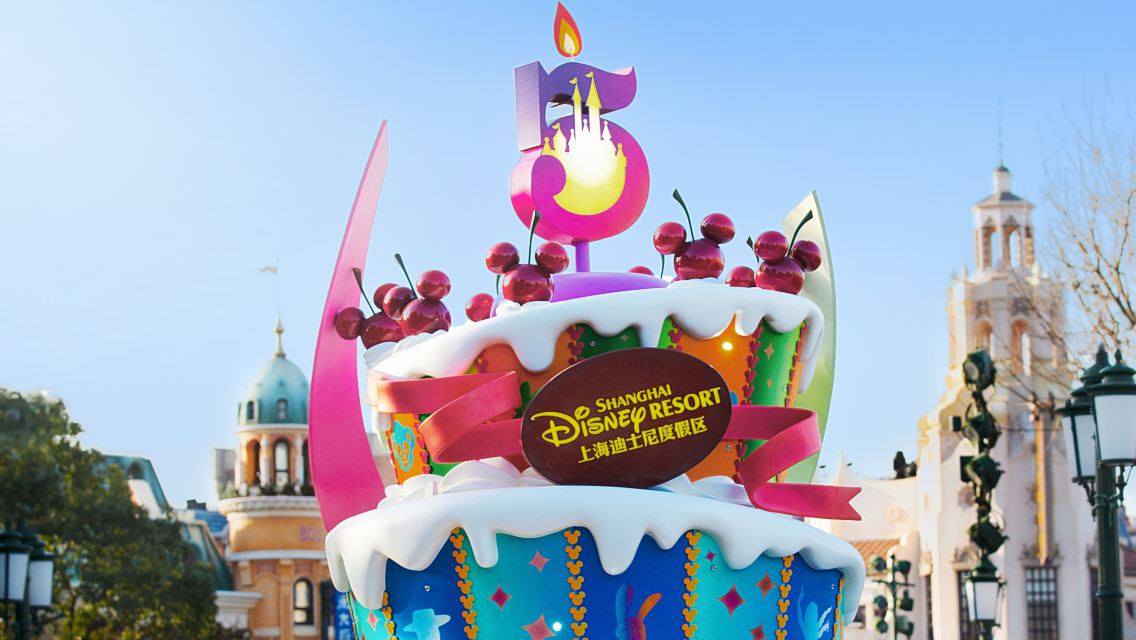 Discover Shanghai Disney Resort's seven themed lands that will ignite your imagination. Catch up with classic characters in Mickey Avenue, where all your childhood favorites await you for a photo. Stop by the Gardens of Imagination and find the animals of the Chinese zodiac brought to life in Disney fashion. Embrace your inner prince or princess in Fantasyland, where the world's largest Disney castle awaits you.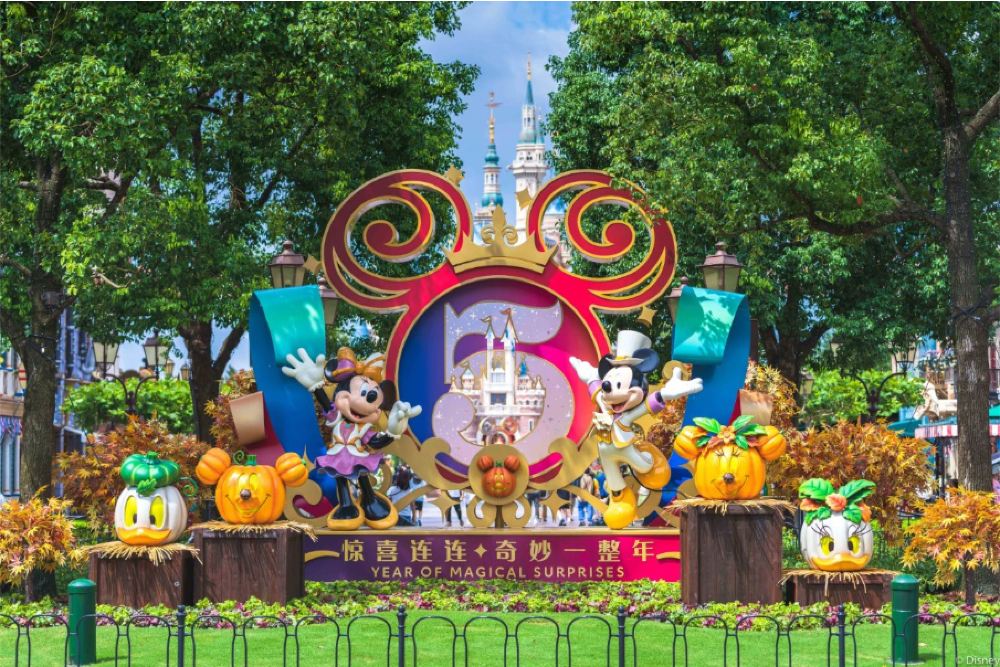 Rides, rides galore! Join Captain Jack Sparrow in Pirates of the Caribbean Battle for the Sunken Treasure, a swashbuckling adventure on the high seas. Get lost in the delightfully mad Alice in Wonderland Maze, where a tea party of spinning cakes, whistling teapots, and stacked cups await when you emerge. Enjoy more childhood memories inside the Hundred Acre Wood, where Winnie the Pooh and friends await you, then capture the magic of a family favorite film in Toy Story Land, where Buzz Lightyear takes you on an intergalactic adventure.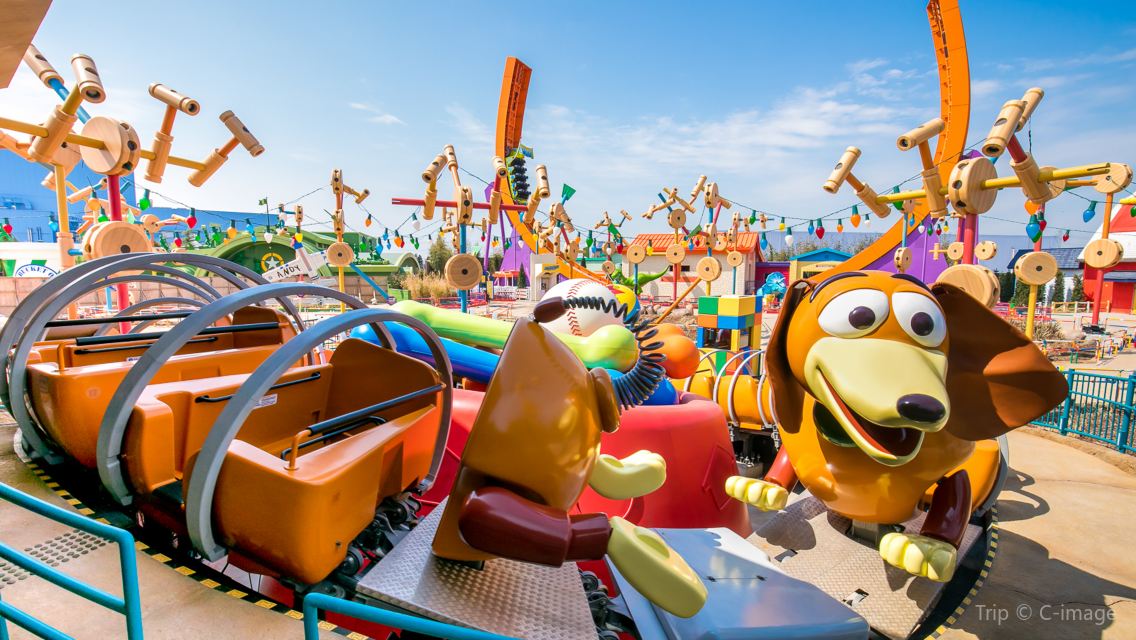 Shanghai Disney Resort is more than just a ticket to rides! Sit back and enjoy one of the many shows performed here everyday. Frozen fans will be in heaven at 'Frozen: A Sing-Along Celebration', where Elsa and friends will take you on an interactive journey of song and dance where you get to take part in the music! You'll also find more shows featuring the Avengers, Mickey Mouse, Marvel Universe favourites, and more great characters you can snap selfies with.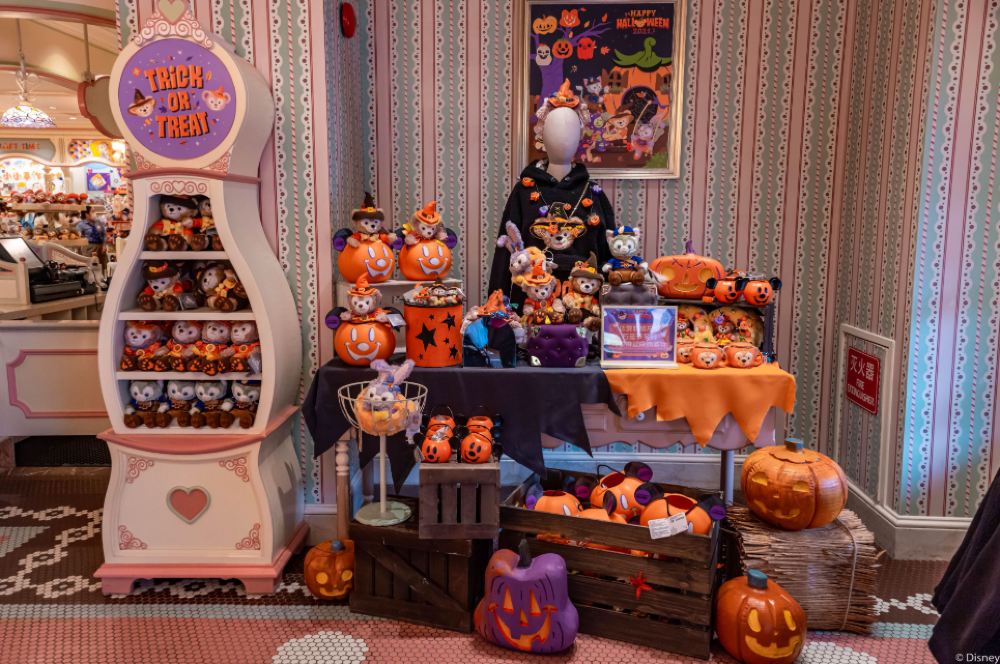 Refueling your energy inside the park is a charming experience. Find both Western and Chinese food on offer with a huge range of treats to choose from, each restaurant creating its own flavor of Disney magic. Mickey-shaped burgers, dim sum, pizza, and even mooncakes are all on offer to delight your taste buds and make for some very Instagrammable photos. Plus, find plenty of merchandise for fans of all Disney characters. There are lots of limited edition anniversary items, so don't forget to check it out.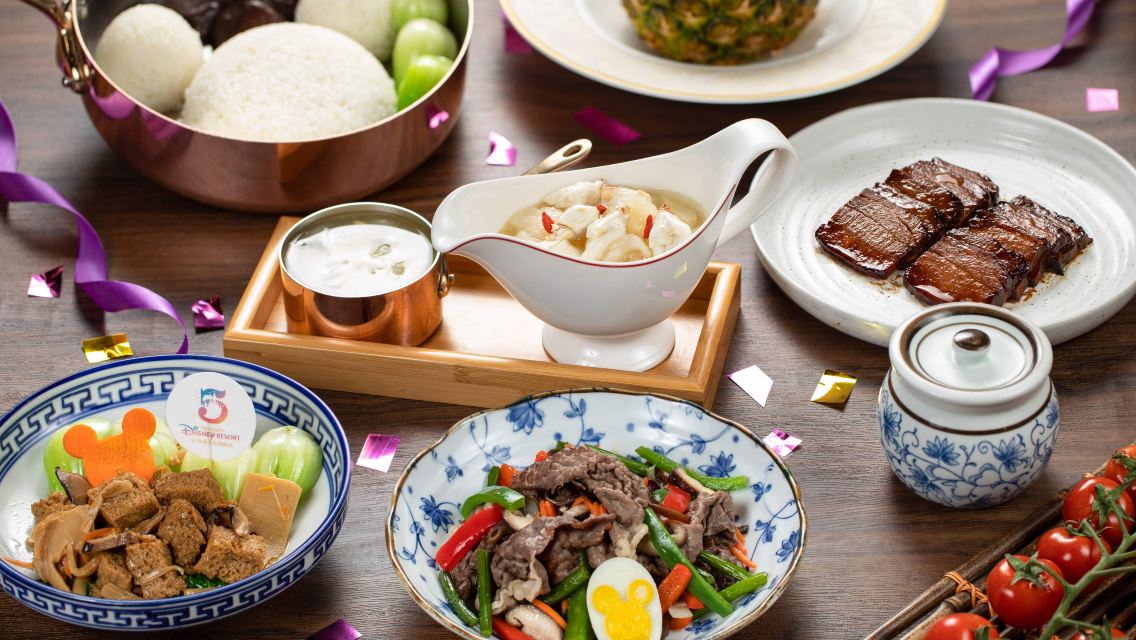 The park transforms under the stars with 'ILLUMINATE! A Nighttime Celebration' - the fireworks display to celebrate Shanghai Disney Resort's fifth anniversary. There are many more surprises around the park for you to discover and help us celebrate this very special moment in time. This is one of Shanghai's biggest highlights, so getting your ticket in advance is vital! Book on Trip.com and simply show your ID to enter the park directly and start this magical journey!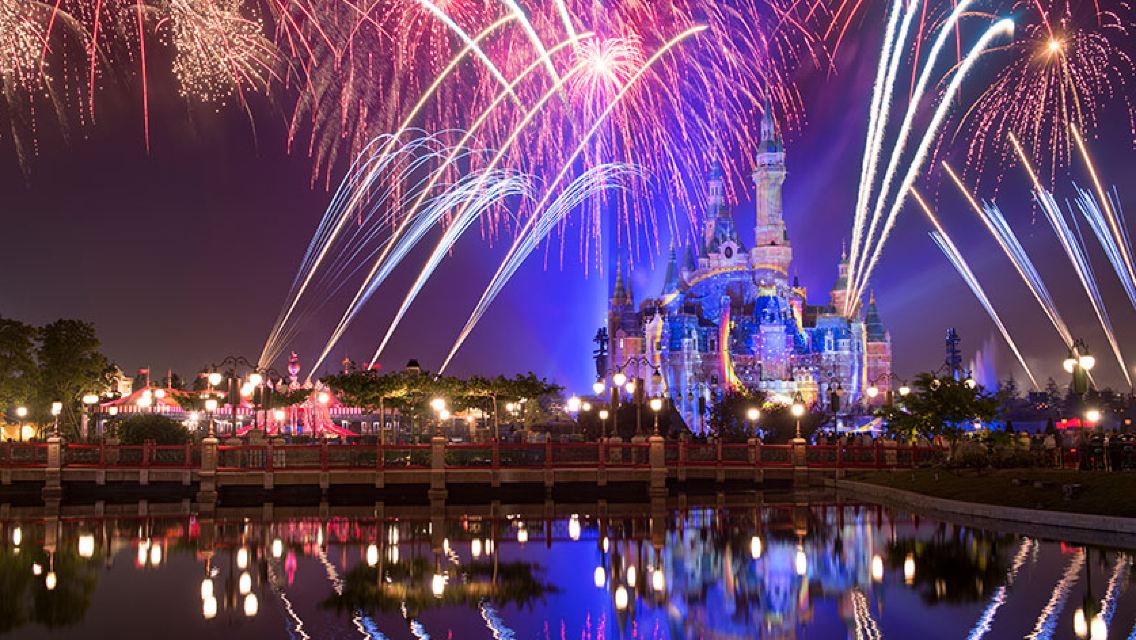 Inclusions
Shanghai Disney Resort ticket
Exclusions
All personal expenses and expenses not mentioned in the inclusions
Change & Refund Policies
Once this product is successfully booked, it cannot be changed or canceled
How to Use It
All times are given in local time
After booking, please visit < https://shdr.cn/df > to register each traveler's basic info (name, phone number, ID type and number). After submission, you'll receive a reservation QR Code which you will need to present to the staff when entering the park, as well as a green Shanghai Health Code. In addition, all guests (including children) will have their temperature checked before entry
All visitors under the same booking must enter the park at the same time. The valid ID holder registered must be present and the accompanying visitors do not need to show their ID
Please present valid ID to gain admission at the entrance, no e-voucher is required
Please note that Chinese nationals must present the passport used at booking as well as their ID card at the Customer Center to receive their tickets to enter the park
Admission Time: 1-day ticket from 09:00-20:00
Address: Shanghai Disney Resort, Chuansha New Town, Pudong New Area, Shanghai
If you encounter difficulties in entering the park, please go to the service center and present the GAL code on your booking confirmation and valid ID to redeem your ticket
Activity Essentials
CNY 15 Off Lunch Coupon (for use before 16:00) Applicable Restaurants:
• Stargazer Grill
• Pinocchio Village Kitchen
• Barbossa's Bounty
• Mickey & Pal's Market Cafe
• Tangled Tree Tavern
• Wandering Moon Restaurant (Lunch)
• A Celebration of Duffy & Friends at Tribal Table
CNY 20 Off Dinner Coupon (for use after 16:00) Applicable Restaurants:
• Stargazer Grill
• Pinocchio Village Kitchen
• Barbossa's Bounty
• Mickey & Pal's Market Cafe
• Tangled Tree Tavern
• Wandering Moon Restaurant (Dinner)
• A Celebration of Duffy & Friends at Tribal Table
Drink Upgrade Coupon (Medium to Large Drink) Applicable Restaurants:
• Pinocchio Village Kitchen
• Barbossa's Bounty
• Mickey & Pal's Market Cafe
• Tangled Tree Tavern
• Wandering Moon Restaurant
• A Celebration of Duffy & Friends at Tribal Table
Snack Coupon - CNY 10 Off for CNY 10+ Total Bill Applicable Restaurants:
• The Snackin' Kracken
• Picnic Basket
• Merlin's Magic Recipe
• Chip & Dale's Treehouse Treats
• Chipmunk Snacks
• Pintel & Ragetti's Grub to Grab
• Timothy's Treats
• Tortuga Treats
• Fairy Godmother's Cupboard
• Troubadour Treats
Royal Banquet Hall CNY 45 Off Coupon
• Please call 400-180-0000 at least one day in advance to reserve a table in the Royal Banquet Hall. If no reservation, the seats are subject to the capacity on the day
• Visitors must order the corresponding number of sets according to the number of people (for example, each adult should purchase at least one adult three-course set in the Royal Banquet Hall. Accompanying visitors under 3 years old can share the adult meal, but each 3 to 11-year-old visitor purchase a children's package or an adult package)
Vouchers are not applicable for birthday cakes, alcoholic beverages, special drinks, service fees, promotional products, or catering packages combined with other products/services (for example, packages that include special viewing experience for Light Up Dreams: Luminous Phantom Show, etc.) and cannot be used in combination with annual ticket discounts
Traveler Information
Senior: Age 65+
Adult: Height 141cm+
Child: Height 101-140cm
Free admission for children 3 or under/100cm or shorter with valid ID Children under 16 must be accompanied by at least one adult to participate Child ticket is applicable for children age 3-11 OR height 101-140cm Guests with disabilities are eligible for a concession by presenting a valid certificate or proof of disability. If a guest with disabilities wishes to purchase this product, the guest will need to contact the Shanghai Disney Resort Reservation Center, or visit the Shanghai Disneyland Main Entrance Guest Services. When entering the park, the guest will be required to present the original copy of the valid certificate or proof of disability, as well as their valid China government ID card or travel document onsite.
Important Information
Please carry passports for age reference
Please be aware that due to adverse weather conditions or necessary maintenance, some rides and park facilities may be closed temporarily. For more information, please check the official website before booking
All visitors under the same booking must enter the park at the same time. The valid ID holder registered must be present and the accompanying visitors do not need to show their ID
ID information entered at booking cannot be altered after purchasing
Customers who have booked tickets for use on specific dates may change the date of use twice for no extra fee at least 3 days before their original date of use before 23:00. Different tickets under the same booking cannot be modified separately
If changing the date of use, you can only select a date within 30 days of the date modification day. You cannot change to a ticket of a different price or type
To change the date of use, please contact Trip.com customer service. Changing to your preferred date cannot be guaranteed, as date changing requests will be subject to availability. Any customers who fail to change to their preferred date can only use the ticket on the original date of use, and expired tickets will be invalid
All tickets must be used on the date selected at booking
Disney Standby Passes will only be required from 10:30 to 15:30 during the park hours
To view all current park rules, please click here