Activity Details
Ocean Park will open six days a week (except on Tuesdays) starting from 7 September 2021 until further notice. The Park will continue to put in place a series of strict precautionary measures to safeguard the health and safety of our visitors, staff and animals. Arrangements for Ocean Park dated admission tickets or programmes for the affected dates will be announced later.
To comply with the Hong Kong Government's latest anti-pandemic guidelines, the following new measures will be implemented:
(1) All visitors, except those exempted*, are required to make online reservations prior to their visits, and provide the Park with their names and phone numbers.
(2) Visitors exempted from online reservations are required to scan the LeaveHomeSafe QR code or to register their names, contact numbers and visiting date and time, upon entry.
The system will release booking quota for the next 14 days at 5pm every day for visitors to make online reservations. Upon successful registration, visitors will get instant confirmation with a reservation QR code on-screen, followed by an email notification. Visitors need to present the reservation QR code together with their admission tickets or passes for entry to the Park.
* Except for children aged below 3, Hong Kong citizens aged 65 with maximum two accompanying children aged 3-11 and guests with "Registration Card for People with Disabilities" issued by Labour and Welfare Bureau in Hong Kong.
Website: https://www.oceanpark.com.hk/en
The Summit
Survivor of the Undead, Forbidden Rainforest Treasure Hunt, The Supernatural Ghost Tour
From 5pm until 10pm
The Underworld Late Night Show, The Wedding of the Undead
From 6pm until 10pm
Shadows in the Dark
From 7pm until 10pm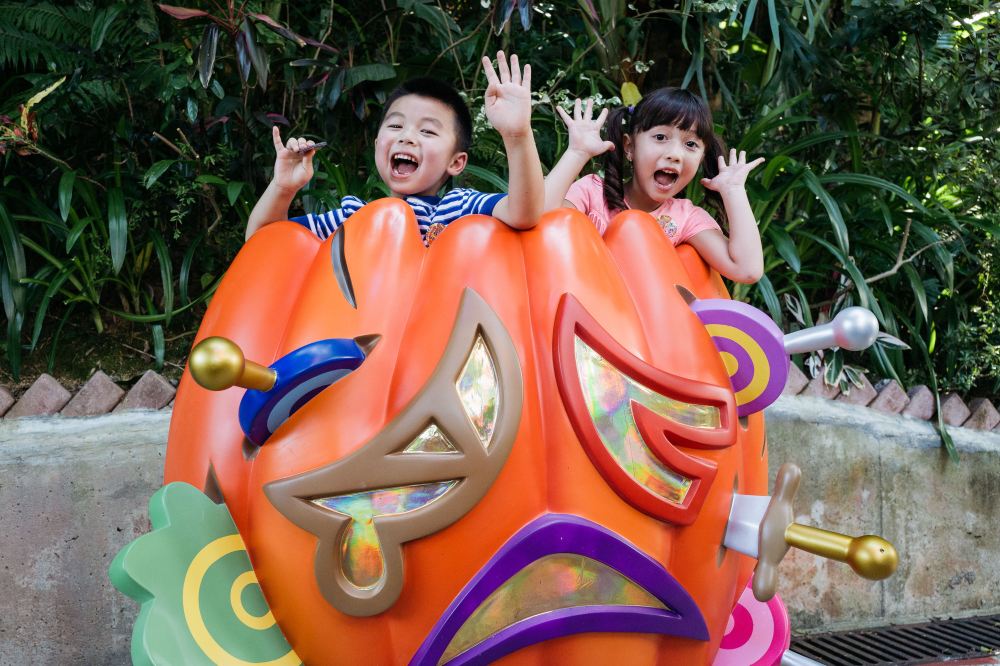 Expect a luminous spectacle of light this March and April at Ocean Park! The long-awaited Gala of Lights is back for you to enjoy for these two months only, every Saturday, Sunday and public holiday day. Show starts at 19:15, so make sure you time your visit to catch the beautiful scene.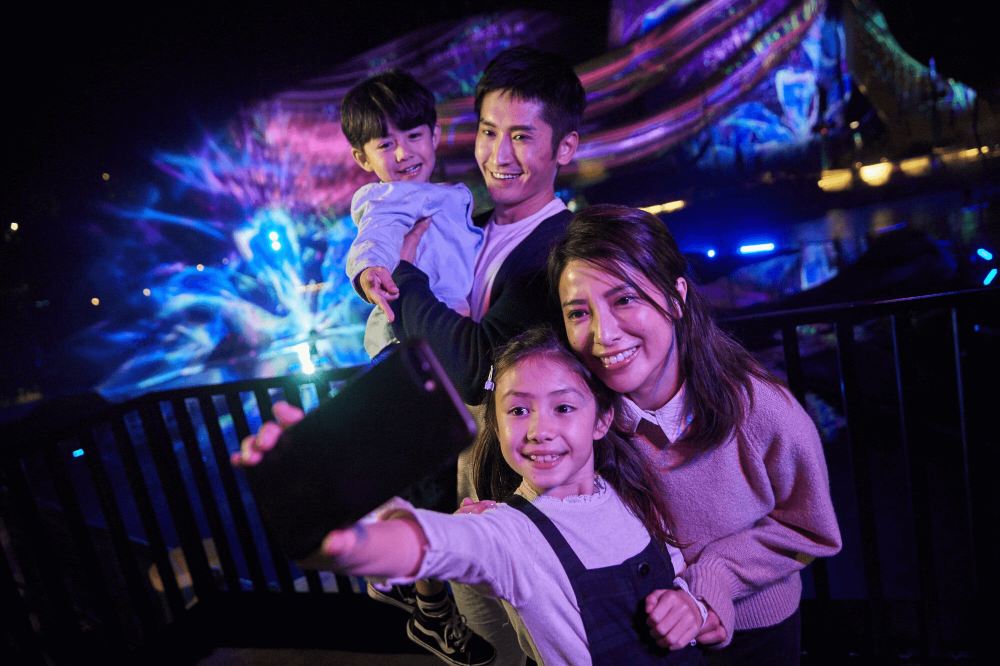 Lots of great moments for the whole family to enjoy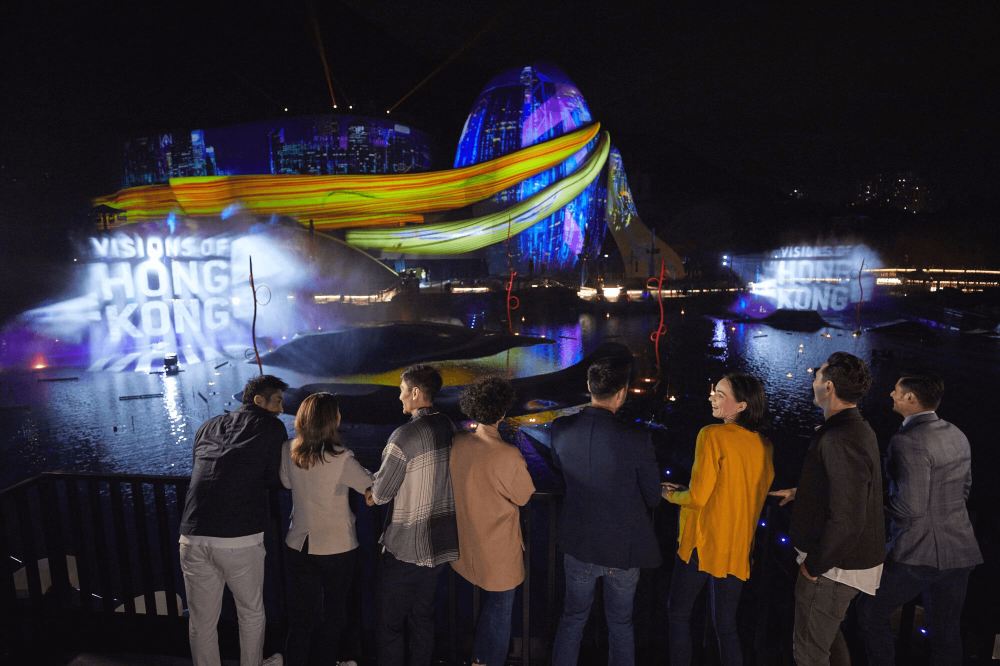 Hong Kong Ocean Park combines the fun of a theme park with the experience of an aquarium for an excellent family day out. It's one of the city's best-loved hot spots, where the thrill-seekers can find roller coasters, animal-lovers get up close with creatures from the world over, and foodies can delight in all kinds of local and international delicacies. Plus, you can hop on a cable car and map out your next ride as you soar over the park or jump in the submarine simulator train to get around the park. Even the transport at Hong Kong Ocean Park is as fun as the rides!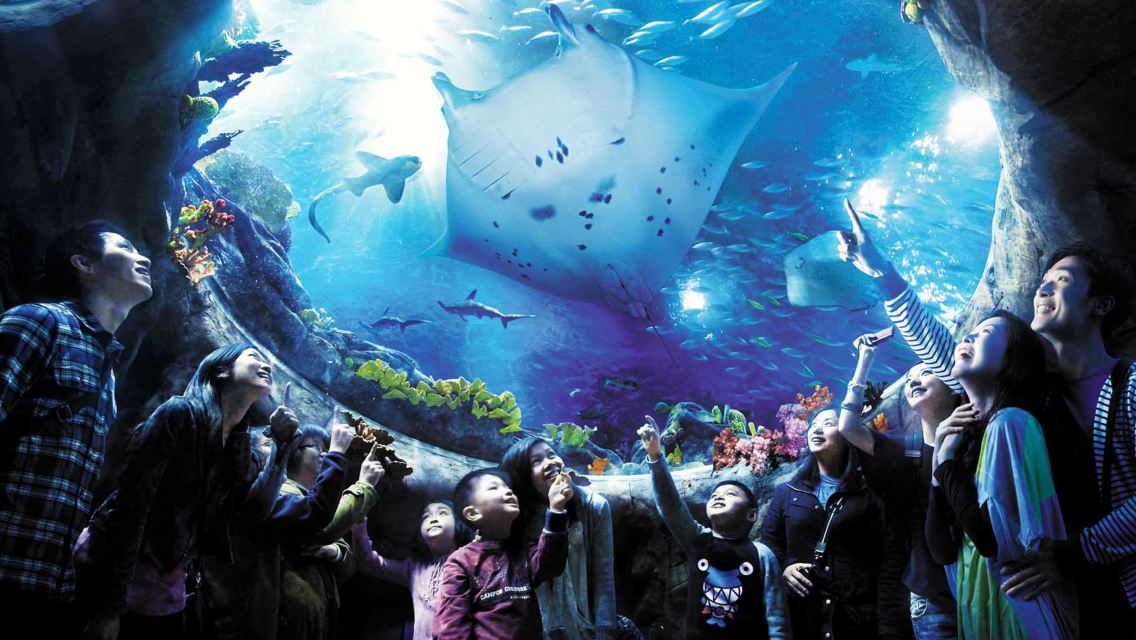 Beat the heat at Polar Blast, a snowscape-themed roller coaster that's not just packed with thrills but also a stunning backdrop. If you're into the thrills of cutting edge technology, strap on a headset and get ready for a white-knuckle ride in The Abyss – VR Space Voyage. Imagine flying into space, dodging asteroids and looking for treasure before plunging 20 floors in an exhilarating free fall – not for the faint of heart! Hong Kong Ocean Park is also packed with great old favorites like the Crazy Galleon Pirate Ship, Raging River Log Flume, Rapids, and the Hair Raiser Coaster.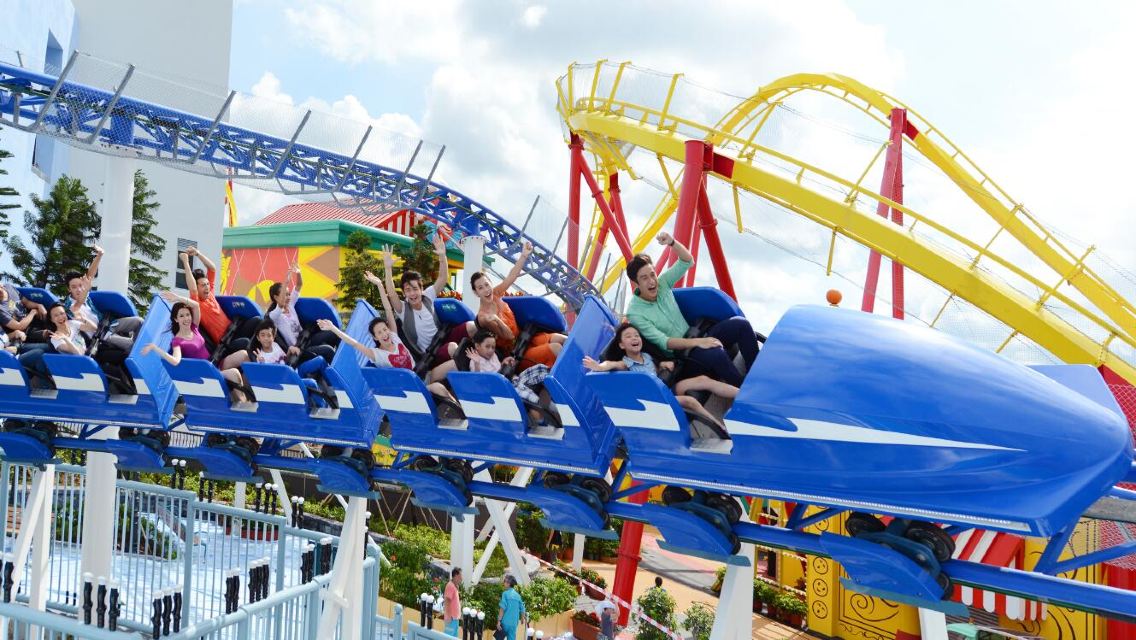 There are plenty of chances to get up close with amazing animals at Hong Kong Ocean Park. From the arctic foxes to the penguins and the koalas, creatures from all over the globe are here. The stars of the park, two very cute and snuggly giant pandas Le Le and Ying Ying, await at the Great Panda Adventure, where you can learn about panda conservation and see them feed some red pandas.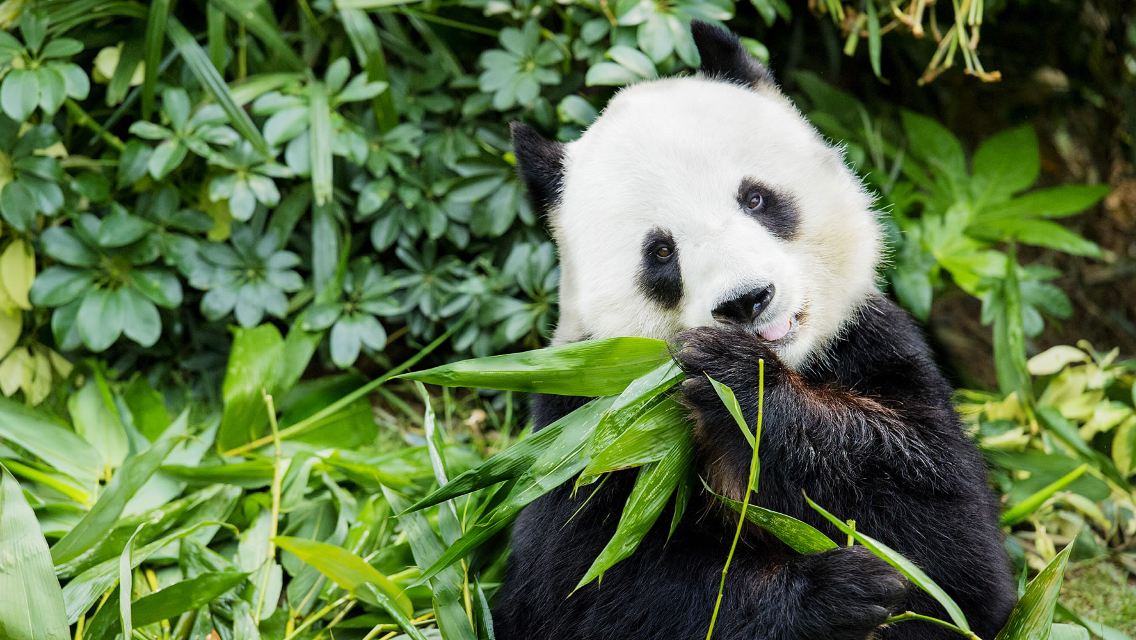 For a more mystical experience at Hong Kong Ocean Park, head to the Sea Jelly Spectacular, where more than 1,000 jellies are illuminated with high-tech lighting and special effects, surrounding you in a fluorescent maze. It's a sight to behold!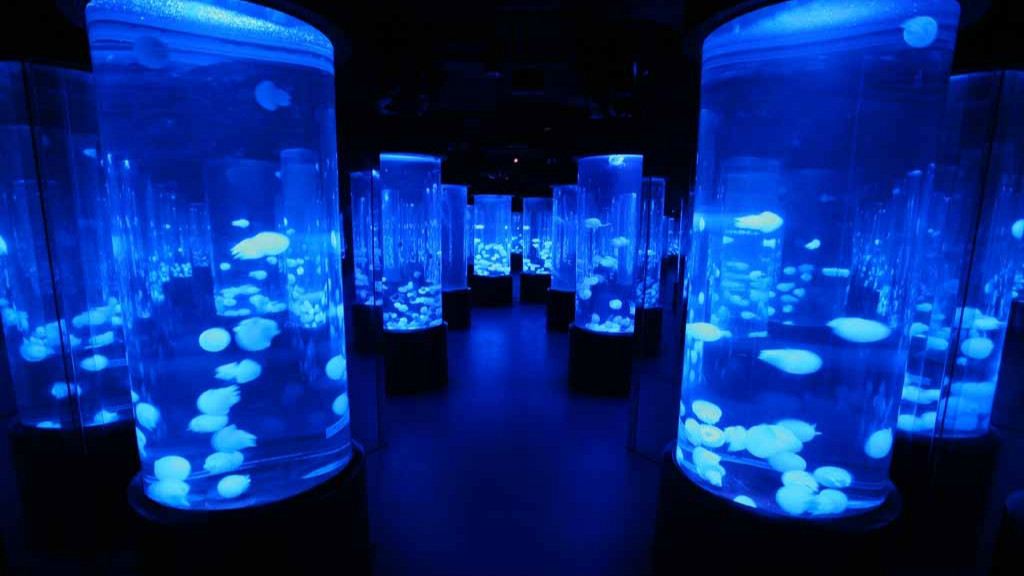 Hong Kong Ocean Park is split into two main areas (The Summit and The Waterfront), so you'll need to hop on one of the park's handy modes of transport to go between them. Luckily, they're just as fun as the attractions inside the park and have become special park fixtures in their own right. The Ocean Express is a train that simulates a ride in a submarine and takes you on an amazing 'underwater' journey, while the cable car takes you on an 8-minute journey over the hills with a stunning view over the ocean and the park below. It's an unmissable part of the Hong Kong Ocean Park experience!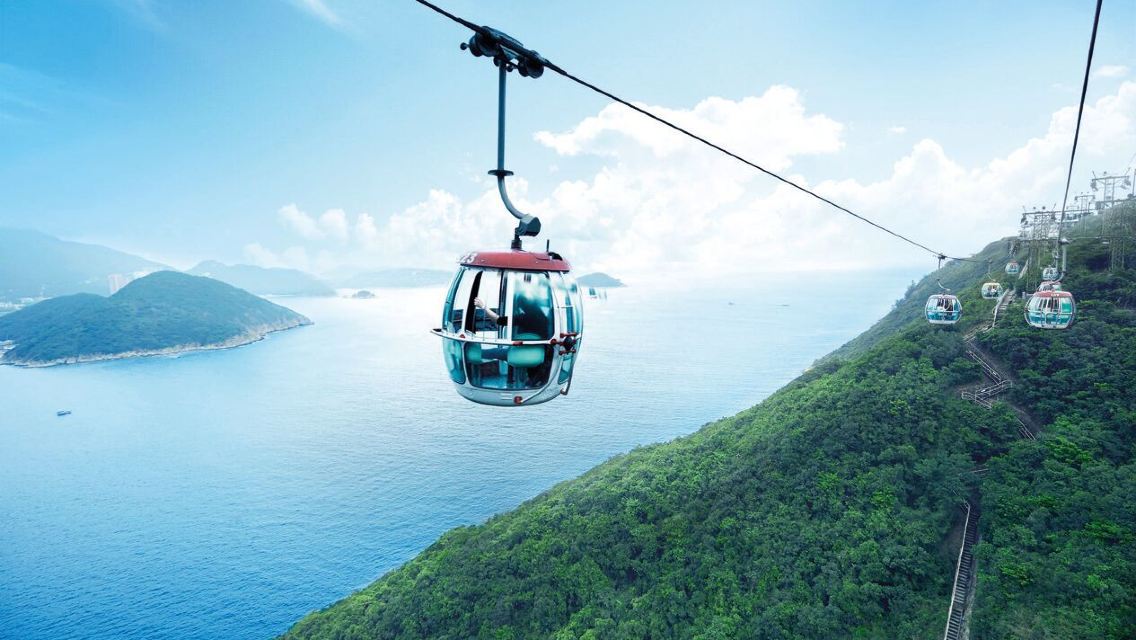 Booking Validity
Other, Valid for 1 use(s) only
Inclusions
See packages for inclusions
Exclusions
All personal expenses and expenses not mentioned in the inclusions
Change & Refund Policies
Once this product is successfully booked, it cannot be changed or canceled
How to Use It
All times are given in local time
Please download the voucher PDF in advance and save on your phone. Each ticket perchased will have a separate QR code inside the PDF. Scan the QR code(s) to enter the park
Please bring your passport or other valid ID for age reference
Valid until December 31, 2021
Address: Ocean Park, Wong Chuk Hang, Hong Kong Island
Opening Time: Weekdays 10:00-18:00; Weekends and holidays 10:00-19:00 (for reference only)
Last ticket redemption time is one hour before closing
To enable social distancing, visitors must reserve online at https://www.oceanpark.com.hk/en in advance. Visitors without reservations cannot be admitted to the park
Both your reservation QR code and your Trip.com ticket must be presented for admission
Activity Essentials
Park Opening Hours:
Weekdays: 10:00–18:00
Weekends & Holidays: 10:00–19:00
Traveler Information
Adult: Age 12+
Child: Age 3 to 11
Student: Height 1.2 m+
Free admission for children under 3 Free admission for Hong Kong seniors 65 and over with valid ID Free admission for Hong Kong residents with disabilities with valid ID Free admission for Hong Kong residents on their birthdays with valid ID Students from primary school to university aged 12 and over must produce valid student ID when redeeming tickets
Important Information
Please provide your personal information and contact details when booking
A valid passport may be requested as proof of purchase
Please note that guest numbers will be restricted after re-opening during the epidemic period in order to observe social distancing requirements