Activity Details
Step into a dark and mysterious world of entertainment like you've never experienced before. Sleep No More has arrived in Shanghai, following productions in London, Boston, and New York. This performance is a telling of Shakespeare's classic tragedy Macbeth, re-imagined in Shanghai in the 1930's. It's an adventurous foray into the world of immersive theater, a phenomenon that sees audiences not just watch a show, but become participants who shape the story. Arrive at the fictional McKinnon Hotel and slip into the darkness to explore the hidden world of interactive performance spread across five floors. Move around freely at your own pace and choose what to do and where to go in your unique experience. The show plays out over three hours inside cinematically-detailed rooms, where different stories unfold through a darkly cinematic lens. This is a unique opportunity to experience immersive theater and a one-of-a-kind performance in Shanghai.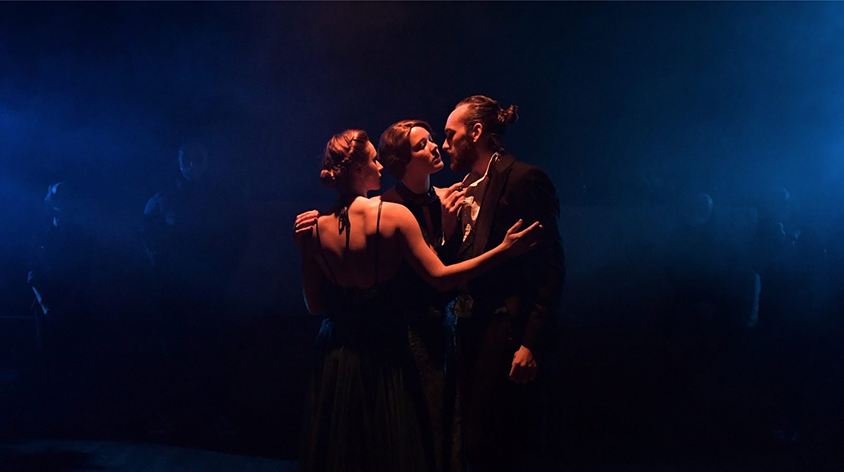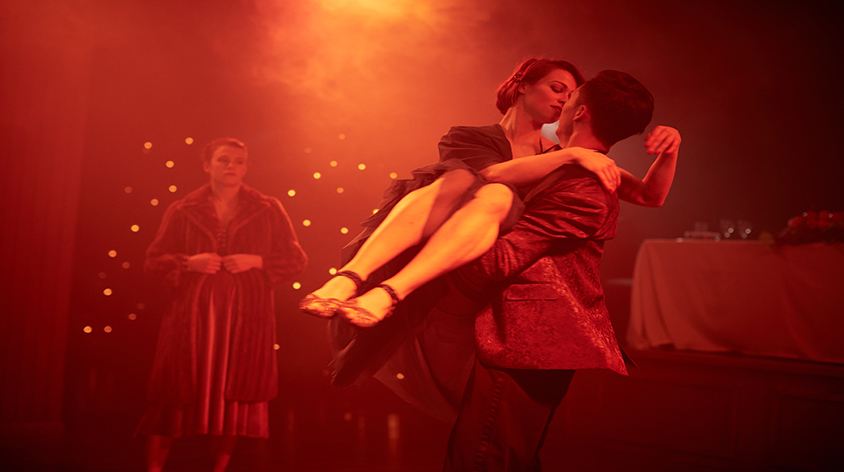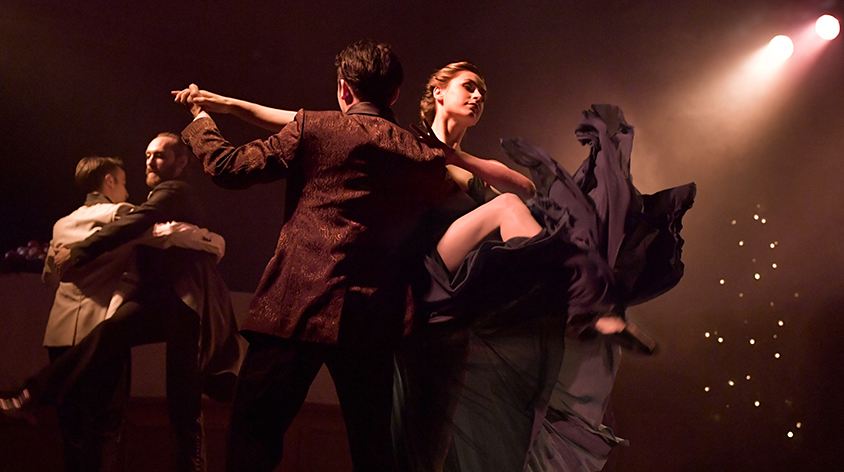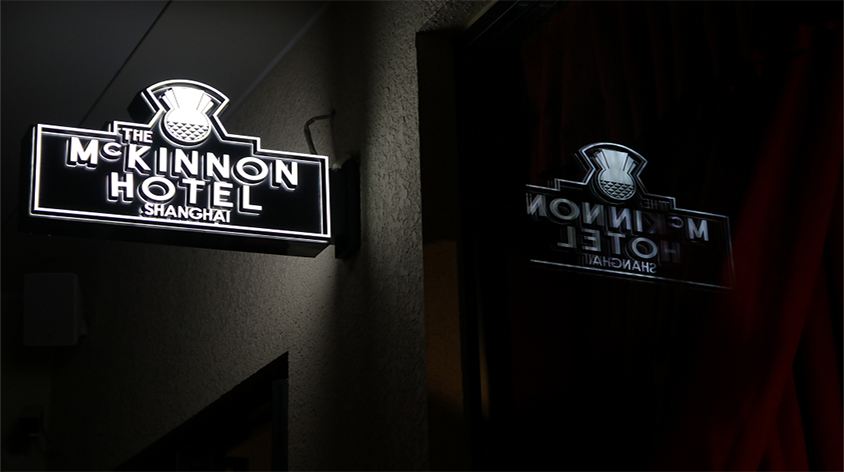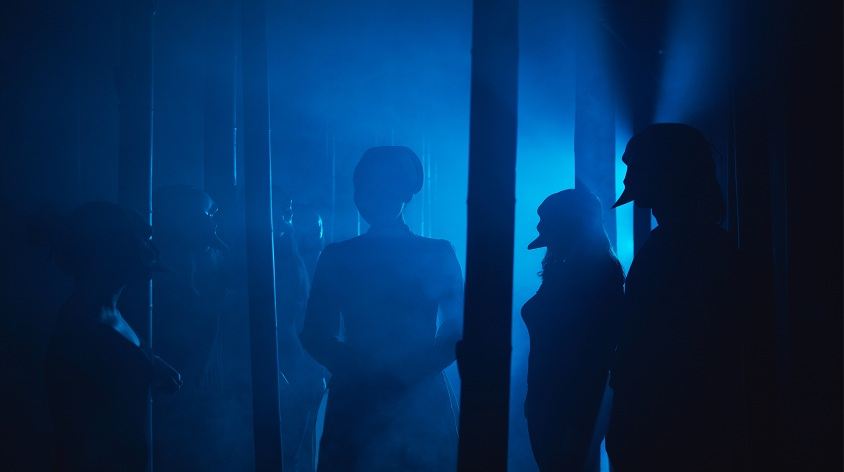 Inclusions
Sleep No More ticket (3-hour session)
Performances at 14:00 and 19:00 daily include one free McKinnon special alcoholic beverage; performances at 14:20 and 19:20 offer a 30% discount on cocktails
Exclusions
All personal expenses and expenses not mentioned in the inclusions
Change & Refund Policies
Once this product is successfully booked, it cannot be changed or canceled
How to Use It
All times are in local time
Please present your name and phone number to receive your admission ticket
Redemption Time: 30 minutes before your chosen show time
Redemption Address: The McKinnon Hotel, 1013 Beijing West Road, Jing'an District, Shanghai
Children under the age of 16 are not permitted to watch the show. Proof of age may be required
Activity Essentials
Evening Performances
Arrival Time Slots
19:00, 19:20, 19:40
Matinee Performances
Arrival Time Slots
14:00, 14:20, 14:40
Please note that all audience members have the opportunity to have a full performance experience, regardless of their arrival time. Please select the arrival time that is best for you
Important Information
Guests do not need to worry about any language barrier, as the show has very little dialogue
In the event that the show is cancelled due to force majeure, or any other reasons beyond the theatre's control, refunds shall only be for the value of tickets purchased and shall not be issued for any other losses of any kind
Tampered tickets will be rendered invalid and holders will be refused entry
Reselling tickets is strictly forbidden. Those responsible for unauthorized selling will be prosecuted
E-tickets shall only be redeemed on the day of the show (30 minutes before the arrival time on tickets) at the box office, not in advance
Children under the age of 16 will not be admitted. Proof of age may be required before entry. Sleep No More is not recommended for those more than 5 months pregnant. Those who are pregnant or those with disabilities should contact the box office prior to booking tickets
Please arrive on time and line up to enter the theatre in order as instructed by theatre staff. You are recommended to arrive at the McKinnon Hotel 30min in advance. Last entry to the theatre is at 8:30 pm for evening shows and at 3:30 pm for matinee shows. Late comers will not be admitted
Those under the influence of alcohol or other substances will not be admitted
The performance includes the use of haze, smoke, strobe and laser effects. Guests with medical conditions including, but not limited to, high blood pressure, heart disease, anxiety disorders, claustrophobia, etc. are not recommended to watch this show
Sleep No More is not a seated show. Comfortable footwear is highly recommended
Sleep No More requires masks for both health protection and the show wearing throughout the show. Guests who refuse to wear a mask will be asked to leave
Bags, purses, coat and other belongings are not permitted within the theatre. A cloakroom service is available at the theatre for bags, purses, coats and other belongings.
The use of cell phones or other noise emitting equipment is strictly prohibited during the show. Photography, video recording and sound recording of all kinds are strictly prohibited within the show area. Prior to entering the show area, guests must check in all mobile or cellular phones, smart phones, camcorders, smart watches, tablets, smart glasses and any other wearable equipment required at the sole discretion of the theatre staff. These items will be sealed in a protective bag by theatre staff, and you will not be able to access these items until you exit the show area
No smoking is allowed in the theatre (including the electronic cigarette). Dangerous articles, plastic bags, and food and drink purchased outside the theatre, are not permitted. Guests may be subjected to security checks and inspections prior to entry. Any prohibited items will be retained by theatre staff.
At the sole discretion of the theatre staff, those behaving improperly (including but not limited to verbally or physically assaulting on performers and staffs, disturbing the performance, destroying the sets or properties, disobeying the instructions of the staff) will be asked to leave the theatre and may not be readmitted. Under such circumstances, no refunds shall be offered
During the course of the show there may be 1 on 1 interaction with performers. If you feel uncomfortable during these times, please let the performer know to end the interaction
The show is crafted as choose-your-own-adventure. You may watch the performance separately from your companions, and there is no responsibility for theater staffs to find the companions for you, excluding health and safety related situations such as being unwell, moving difficulty, pregnancy.
You may leave at any time. Once you leave, you will not be able to re-enter