Activity Details
Dujiangyan Irrigation System Scenic Area
China's best-preserved ancient hydraulic engineering project: After 2000 years it still plays an important role in irrigation and flood control, truly one of the historical marvels of human ingenuity. The site has both great historical significance and natural beauty.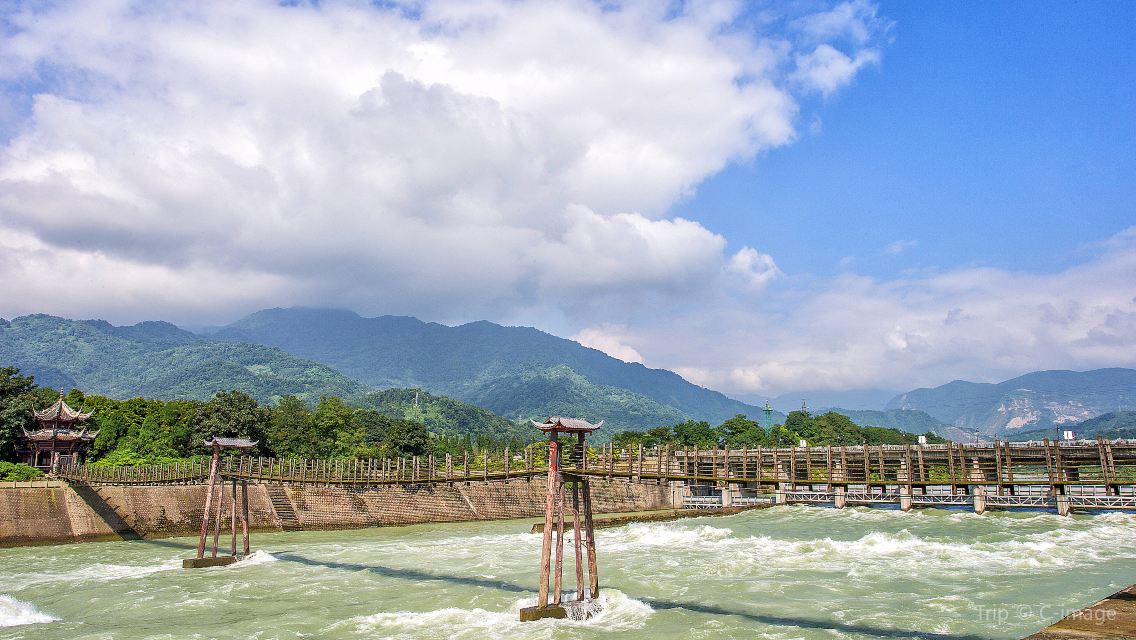 The mountain gets its name of "Green City" because lush evergreen forests cover the mountain, while clustered peaks stand like the outline of a city. Countless layers of peaks extend toward the sky amidst tranquil winding pathways. Known for its tranquility, the area has been honored as "Qingcheng, the most tranquil place under heaven."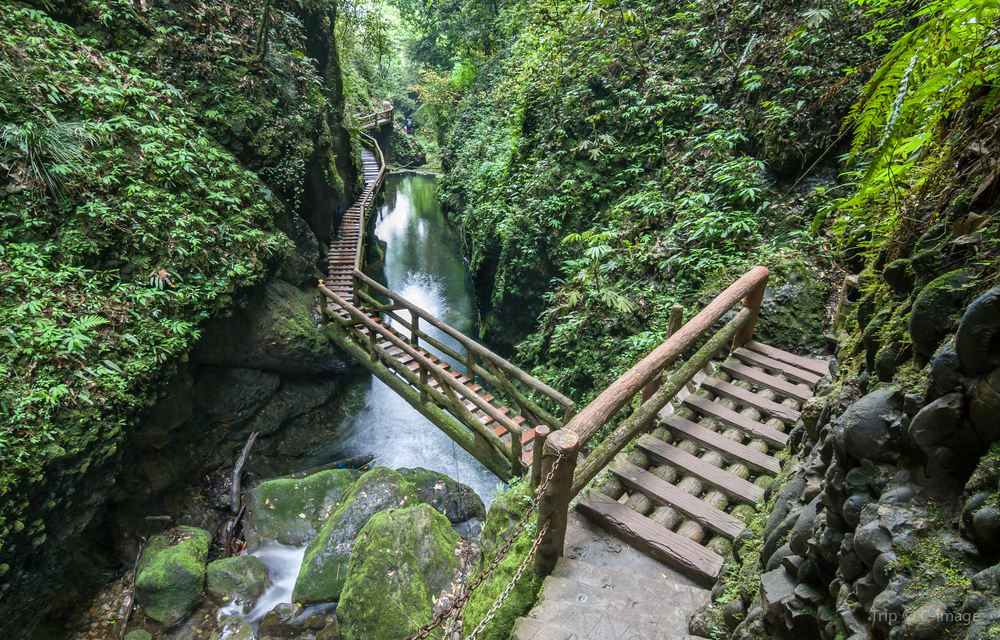 The journey from downtown Chengdu lasts around 1.5 hours, with lots of opportunities to enjoy the scenery along the way as the city ebbs into small towns and countryside.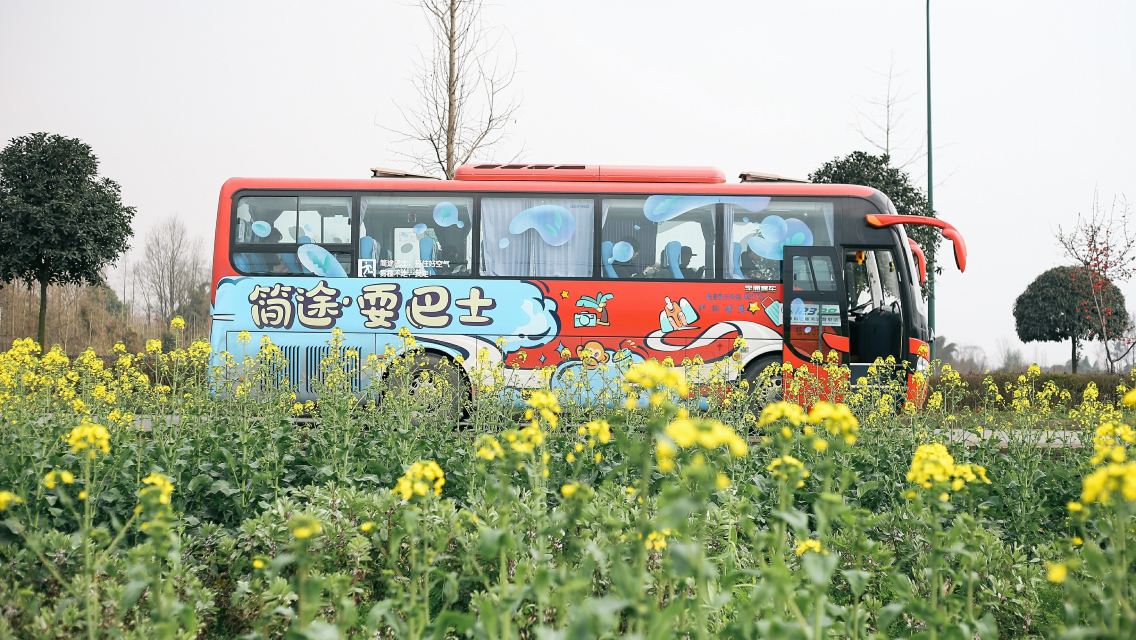 Inclusions
Downtown Chengdu to Dujiangyan/Mount Qingcheng (Round-trip/one way)
Exclusions
Admission Ticket for Dujiangyan/Mount Qingcheng
Change & Refund Policies
Free cancellation at or before 18:00 at least 1 day before the date of use
Cancellations made at or before 21:00 at least 1 day before the date of use will incur a cancellation fee of 50%
Cancellations made after 21:00 at least 1 day before the date of use will incur a cancellation fee of 100%
Partial cancellation of this booking is not permitted
How to Use It
You'll receive a booking confirmation email from Trip.com after your booking is successful
The staff will contact you by phone/email before 22:30 1 day before the trip to confirm the itinerary
On the tour day, please wait at the meeting point (we recommend arriving 15 mins early) and present your name/valid ID/phone number/confirmation email to the tour staff
Departure Time: 07:30
Meeting Point at Downtown Chengdu: No. 22, Jinhe Road, Chengdu. Near the entrance of Kuanzhai Alley (近宽窄巷子入口,尊城国际对面)
How to get there: Subway line 2 to People's Park Station (人民公园), exit D1, walk about 350m to reach destination
Activity Essentials
Downtown Chengdu to Dujiangyan (One Way)
Departure Time: 07:30
Meeting point of departure: No. 22, Jinhe Road, Chengdu. Near the entrance of Kuanzhai Alley (近宽窄巷子入口,尊城国际对面)
How to get there: Subway line 2 to People's Park Station (人民公园), exit D1, walk about 350m to reach destination
Downtown Chengdu to Dujiangyan (Round-trip)
Departure Time: 07:30
Meeting point for departure: No. 22, Jinhe Road, Chengdu. Near the entrance of Kuanzhai Alley (近宽窄巷子入口,尊城国际对面)
How to get there: Subway line 2 to People's Park Station (人民公园), exit D1, walk about 350m to reach destination
Return Time: 16:30
Meeting point for return trip: Parking Lot of Dujiangyan Scenic Area (都江堰景区古城停车场)
How to get there: Walk about 900m from the gate of Dujiangyan Scenic Area to reach destination
Downtown Chengdu to Mount Qingcheng (One Way)
Departure Time: 07:30
Meeting point for departure: No.22, Jinhe Road, Chengdu Near the entrance of Kuanzhai Alley (近宽窄巷子入口,尊城国际对面)
How to get there: Subway line 2 to People's Park Station (人民公园), exit D1, walk about 350m to reach destination
Downtown Chengdu to Mount Qingcheng (Round-trip)
Departure Time: 07:30
Meeting point of departure: No. 22, Jinhe Road, Chengdu. Near the entrance of Kuanzhai Alley (近宽窄巷子入口,尊城国际对面)
How to get there: Subway line 2 to People's Park Station (人民公园), exit D1, walk about 350m to reach destination
Return Time: 17:30
Meeting point for return trip: Parking Lot of Mount Qingcheng Scenic Area (青城山景区前山停车场)
How to get there: Walk about 600m from the gate of Mount Qingcheng Scenic Area to reach destination
Downtown Chengdu to Dujiangyan and Mount Qingcheng (Round-trip)
Departure Time: 07:30
Meeting point for departure: No. 22, Jinhe Road, Chengdu. Near the entrance of Kuanzhai Alley (近宽窄巷子入口,尊城国际对面)
How to get there: Subway line 2 to People's Park Station (人民公园), exit D1, walk about 350m to reach destination
Departure from Dujiangyan to Mount Qingcheng: 12:30
Meeting point: Parking Lot of Dujiangyan Scenic Area (都江堰景区古城停车场)
Return from Mount Qingcheng: 17:30
Meeting point for return trip from Mount Qingcheng: Parking Lot of Mount Qingcheng Scenic Area (青城山景区前山停车场)
How to get there: Walk about 600m from the gate of Mount Qingcheng Scenic Area to reach destination
Important Information
Passengers under the age of 18 must be accompanied by an adult
This is a shared transfer. If you are late for more than 15 minutes for unknown reasons, you will be marked as a 'no show' and no refund or cancellation will be issued