Activity Details
We will start the Jeep tour from the main entrance of the Park (GPS: 6°26'18.2"N 80°53'19.0"E) near the car park. If you are staying in a hotel that is within a 5 KM radius of the park entrance, you would be entitled to a complimentary pickup from your hotel.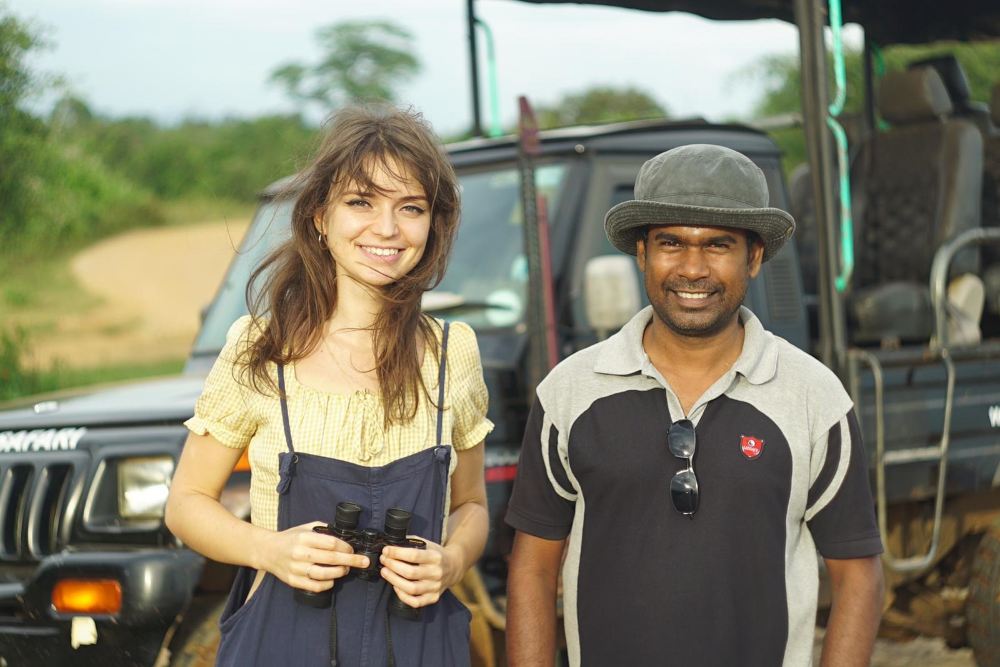 Once we go through the standard process of entry into the park, we will venture into the untamed wild of Udawalawe which is a famous home to the majestic Sri Lankan Elephants.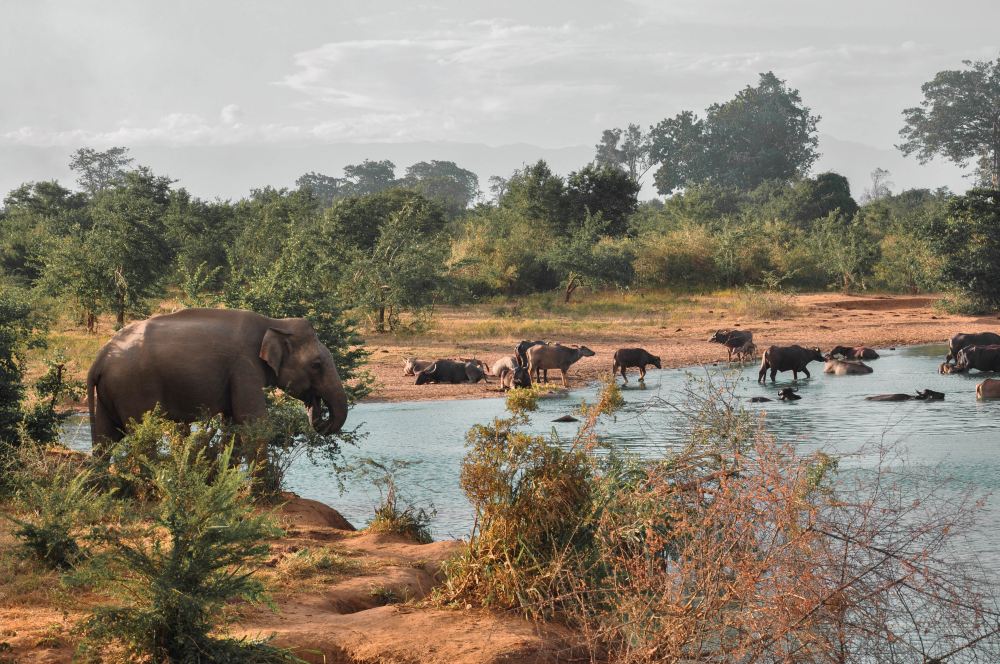 We will first journey into the savanna grasslands of the park in the hopes of seeing the Sri Lankan Elephant, Golden Jackal, Spotted Deer, Wild Water Buffalo, Hare, Mongoose, Bandicoot while also keeping an eye out for Crocodiles in the wetland areas and also birds such as the Sea Eagle, Fishing Eagle, Brahminy Kite, Crested Serpent Eagle, Sri Lankan Jungle Fowl, Spur Fowl, Green Pigeon, Sri Lanka Grey Hornbill, Spot-billed Pelican, Little Cormorant, Green Bee-eater, Crested Tree Swift in and among the trees.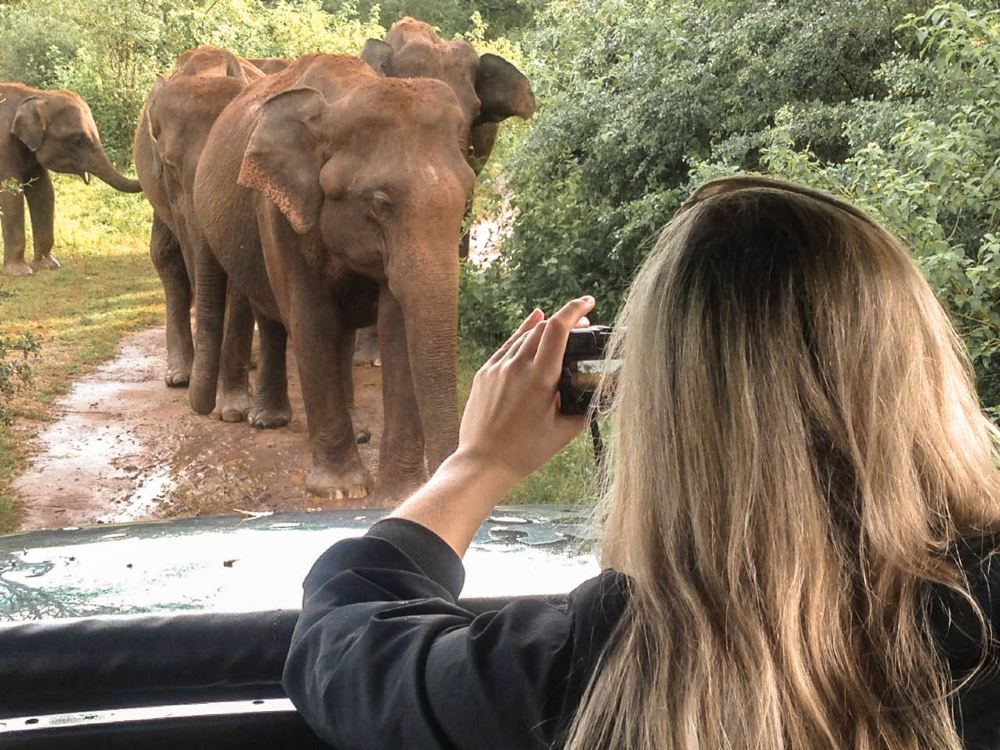 Soon we will make our way to the banks of the stunning Udawalawe Reservoir with huge mountains in the backdrop. You will get to see groups of crocodiles resting in the banks or swimming about the lakes, vibrant birds of prey going fishing and also many other birds and animals including herds of elephants visiting to quench their thirst and take a rest.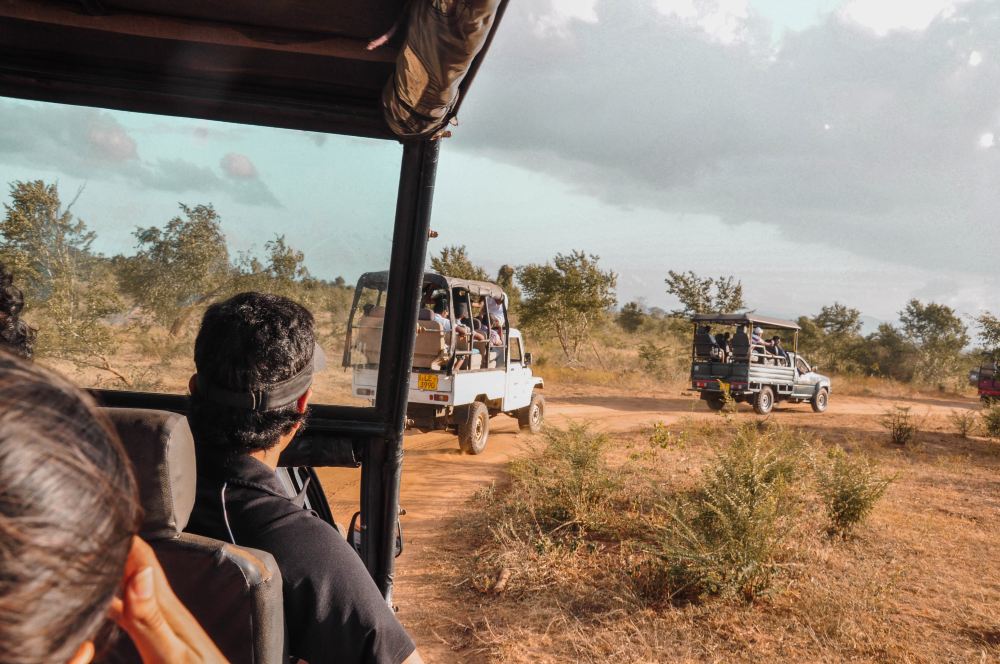 Your tour will finish at the entrance of the park, unless you stay in a hotel within a 5 KM radius of Udawalawe National Park's entrance. In that case you will receive a complimentary drop off right to your hotel completing your safari.
Itinerary
Morning Tour:
06:00AM - 09:00AM Start the Jeep tour in Udawalawe National Park
Afternoon Tour:
15:00PM - 18:00PM Start the Jeep tour in Udawalawe National Park
Meeting Point:
Our designated meeting point is the Park Gate (GPS: 6°26'18.2"N 80°53'19.0"E) of the Udawalawe National Park.
Inclusions
Private Safari Jeep (Maximum of 6 Passengers per jeep).
Experienced Driver (Also your tracker).
Free Pickup/Drop off from/to any location within the radius of 5 KM from the Park Gate. (GPS: 6°26'18.2"N 80°53'19.0"E)
All taxes and service charges.
Exclusions
Hotel pickup and drop-off if outside of 5km of park entrance gate.
Entrance fees for Jeep-only bookings (entrance fees to be paid in cash)
Food and drinks.
Gratuities.
Change & Refund Policies
This booking can be canceled free of charge at any time provided you have not used it. If you need to cancel it, please sign in to Trip.com to submit your cancellation
Partial cancellation of this booking is not permitted
If you need to change your booking, please cancel and rebook
Trip.com only provides the booking service for this travel product. The specific cancellation policies are strictly in accordance with the supplier's standards. Please read carefully before booking
How to Use It
You can present either a printed or a mobile voucher for this activity
Important Information
Please note: By reading the advice below you may get the impression that wildlife viewing is a dangerous activity. That is not the case. In our opinion, wildlife viewing can be considered very safe as long as you treat the animals with respect and act sensibly. It is extremely rare for incidents to occur and your driver/guide is there to ensure your safety. The advice below is solely intended to further decrease the already small risks.
Always follow your guide's instructions and guidelines - Your guide knows best. They are very experienced, and they know exactly what to do during any situation. All of their instructions and guidelines are to ensure your safety during your safari.
Keep mobile devices silent.
Drone flying, smoking and consuming alcohol is strictly prohibited inside the park.
Do not get down from the jeep, unless otherwise instructed to do so.
Don't stick anything out of the vehicle. Standing up is allowed, but at the guide's approval. Watch out for low hanging branches and always be mindful of the surrounding.
Do not litter inside the park - Always be mindful of not letting anything fly out of the jeep.
Don't startle anyone - Sudden actions can provoke animals which could lead to dangerous situations.
Don't talk or laugh too loud – Animals scare easily, and could move away from the jeep or charge towards the jeep.
Don't carry or store food - Smell of food can provoke animals and could put you in a dangerous situation.
Refrain from feeding wild animals.
Most importantly, enjoy your safari and take plenty of pictures.