Activity Details
What about the red-eye plane?
What if I still have a lot of time before boarding?
Do Not afraid! Just book and enjoy VIP services in Plaza Premium Lounge in Hong Kong Airport immediately, so that you can relax and rest well before your flight or departure.
Get the exclusive price by booking on Trip.com now!
Plaza Premium Lounge
Opening Hours: 06:00 - 22:00 daily
Location: Mezzanine Level, Macau International Airport (Use the escalator opposite Gate 5)
Service Provided: Charging Station, Flight Information, Food & Beverage, Lounge Bay, Telephone, TV Channels, Wi-Fi
Spanning over 4,300 square feet, whether on a business trip or enroute to an exotic destination, Plaza Premium Lounge offers a range of comfortable seating options to suit each traveller's needs and guarantees a relaxing pre-flight experience.
Available throughout the day, food and beverage options range from freshly prepared hot meals such as a live noodle bar to a salad bar; from freshly brewed coffee to alcoholic beverages (beer, wine, vodka, gin, brandy etc.) for guests to enjoy free of charge. Complimentary high-speed Wi-Fi, telephone and fax services as well as up-to-the-minute flight information are also available.
For those seeking privacy, the new Plaza Premium Lounge is also equipped with seven spacious VIP rooms with elegant interiors, quality sound-proof system and independent restroom.
A VIP meet and greet service for guests that include limousine also can be provided; landside in, airside out services with our private immigration service and a VIP room, taking care of guests from the start to finish of the airport journey.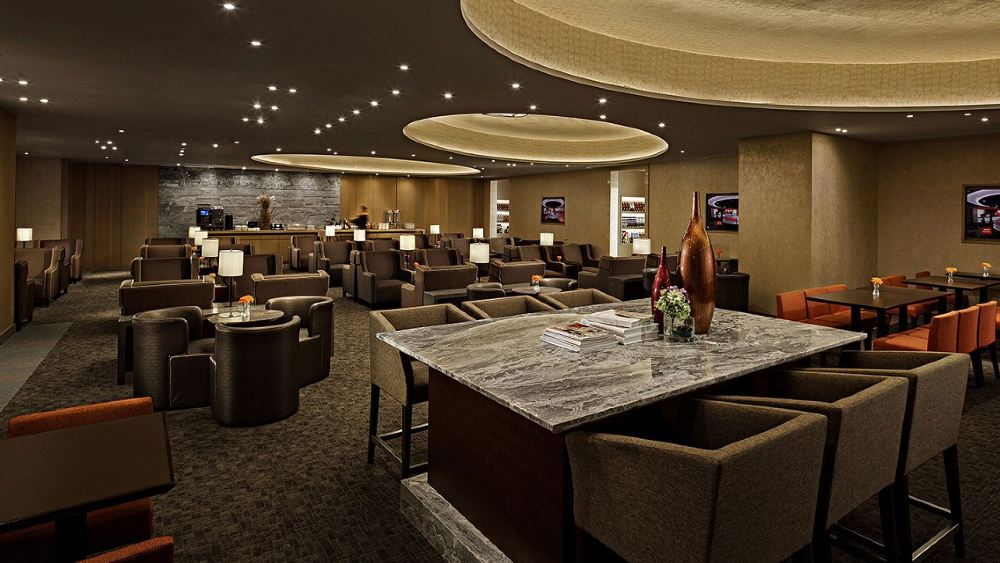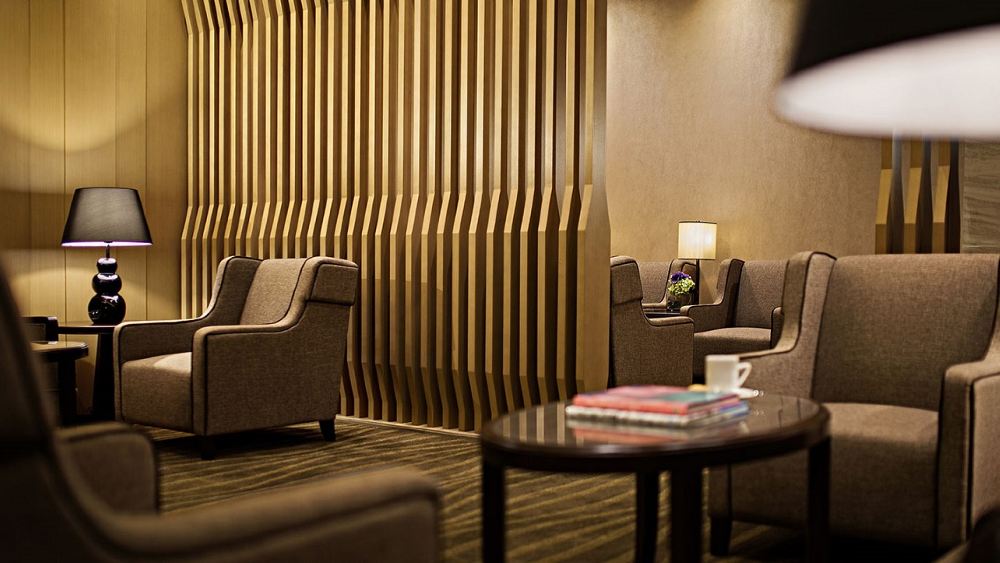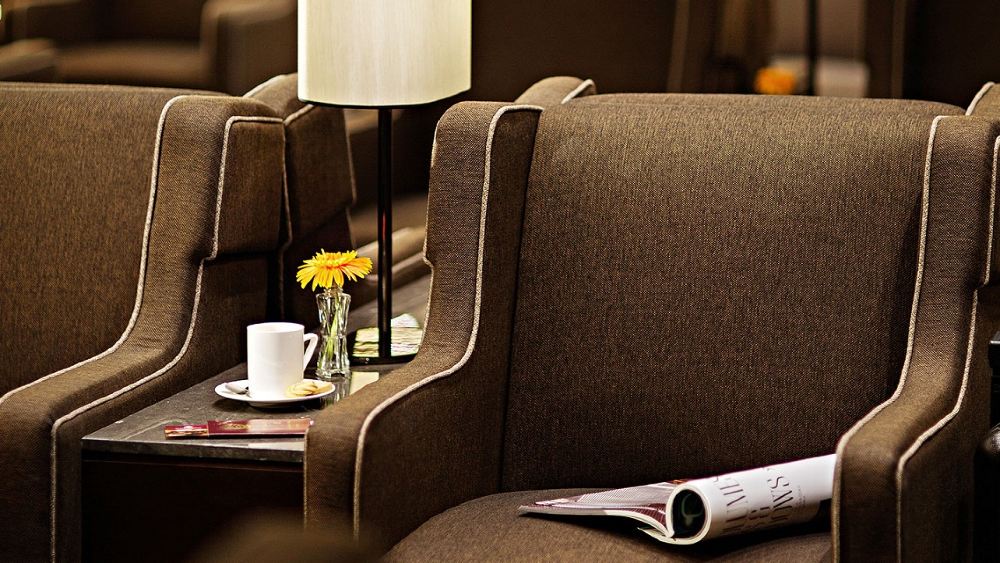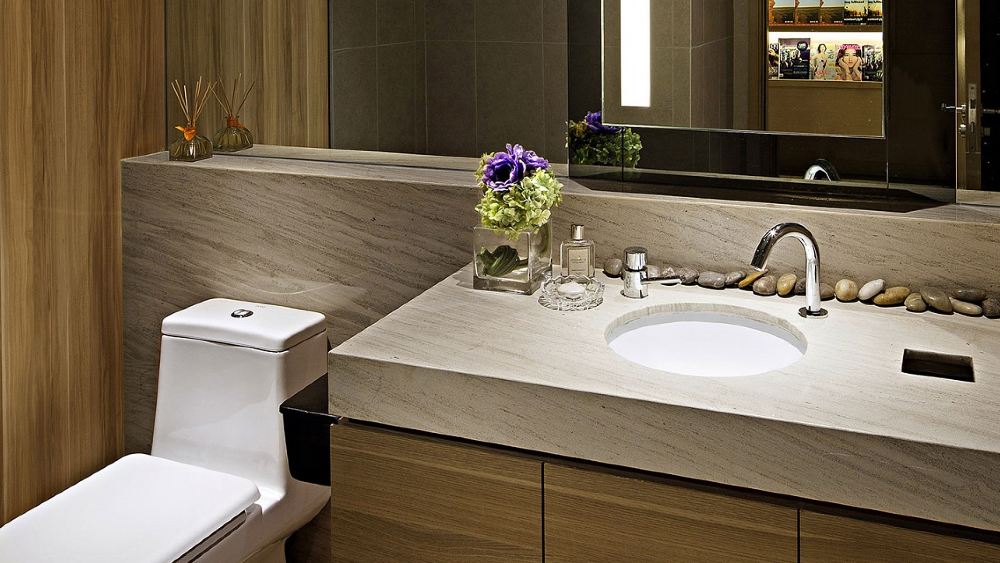 Inclusions
Selected date and Plaza Premium Lounge 3 hours/6hours
Exclusions
Other personal expenditure
Other fee that not mentioned above
Change & Refund Policies
Free cancellation at or before 06:00 at least 1 day before the date of use
Cancellations made after 06:00 at least 1 day before the date of use will incur a cancellation fee of 100%
Partial cancellation of this booking is not permitted
How to Use It
The time is in local time.
On the date of use, please present the Trip.com order number to sfaff to gain admission.
All users in same order should enter at the same time.
Please prepare your boarding pass and valid passport.
Opening Hours: 06:00 - 22:00 daily
Location: Mezzanine Level, Macau International Airport (Use the escalator opposite Gate 5)
Activity Essentials
Opening Hours: 06:00 - 22:00 daily
Location: Mezzanine Level, Macau International Airport (Use the escalator opposite Gate 5)

Important Information
Children aged 0-2 are free of charge, as long as they are traveling with a paying adult
Ticket prices are same for both adult and children aged over 2
Images of Plaza Premium Lounge shown on this webpage are for reference only
Airline counters are open at least 2 hours prior to scheduled departure time, subject to the arrangement of each airlines in different airports. Please check before you avail of a 3, 6 or 12 hour package
Lounges are located in the restricted area
Transit passengers must possess an onward boarding pass
Access might be restricted due to insufficient space. If this happens, you might be required to wait for your turn