Activity Details
Inclusive of 1 x Burger & Sandwiches/ Rice/ Noodle / Pizza below HK$150 (21 choices, up to HK$148)
Sweet & Sour Pork Buger
Cheesy Portobello Burger
Grilled Ham & Cheese Sandwich
Big Breakfast
Lobster Baguette
Curry Crab Baguette
Margherita Pizza
Five Cheese Pizza
Spicy Salami Pizza
Chinese Sausage Pizza
Spaghetti "Volcano"
Porcini Mushroom & Cheese Spaghetti
Spaghetti Bolognese
Prime Beef Short Ribs Soup Noodles
Malaysian-style Flat Rice Noodle
Duck Soup Noodles
Korean-style Spaghetti
Hainan Chicken Risotto
Baked Pork Belly Rice
Coconut Curry Chicken with Rice
Malaysia Country-style Fried Rice
PLUS FREE - 1 x CDrink below HK$50 (29 choices, up to HK$48)
English Breakfast Tea
Earl Grey Tea
Peppermint Tea
Jasmine Tea
Camomile Tea
Apple Juice
Cranberry Juice
Pineapple Juice
Tomato Juice
Espresso
Double Espresso
Macchiato
Latte Macchiato
Hot Café Latte
Hot Mocha
Hot Cinnamon Mocha
Hot Cappuccino
Hot Caramelize Cappuccino
Hot Regular Coffee
Hot Chocolate
Hot Decaf Coffee
Hot The Perfect Vanilla
Coke
Coke Zero
Sprite
Ginger Beer
Ginger Ale
Soda Water
Tonic Water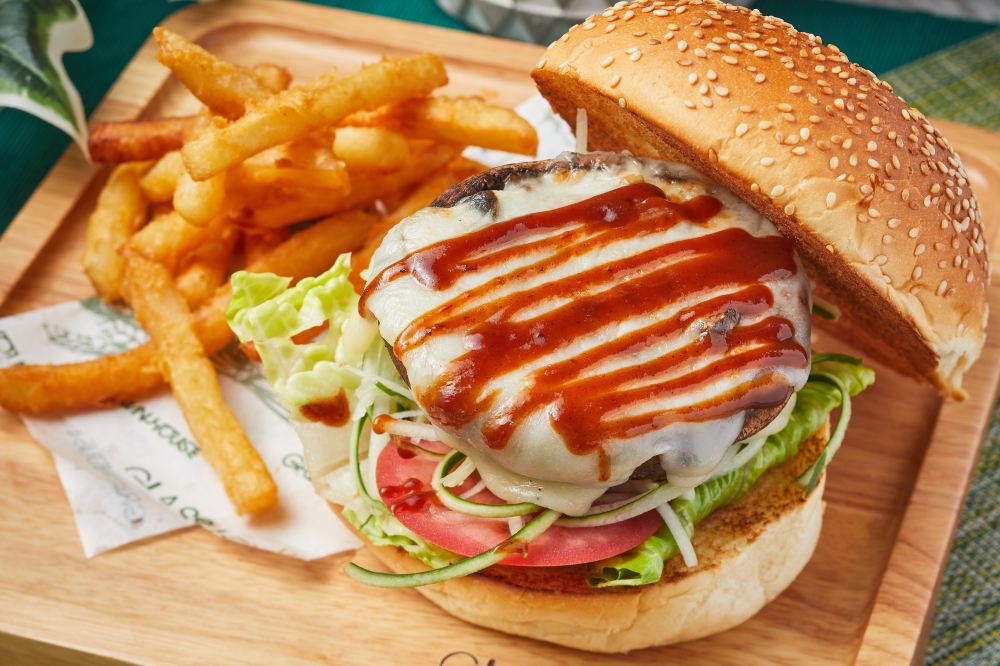 Glasshouse Greenery is an exclusive premium brand extension of Glasshouse, located in the cutting edge art and cultural-retail hub - K11 MUSEA. Glasshouse Greenery continues to elevate the original brand concept with an experienced culinary team that constantly strives to combine the essence of different cuisines in crafting the best flavours in each dish, using the most innovative cooking techniques and the best quality ingredients.
With its iconic gardenly rooftop terrace, Glasshouse Greenery is the perfect all-day-dining spot for friends, families and colleagues to socialize, hangout and to create long lasting memories, all within the comfort of the cozy environment.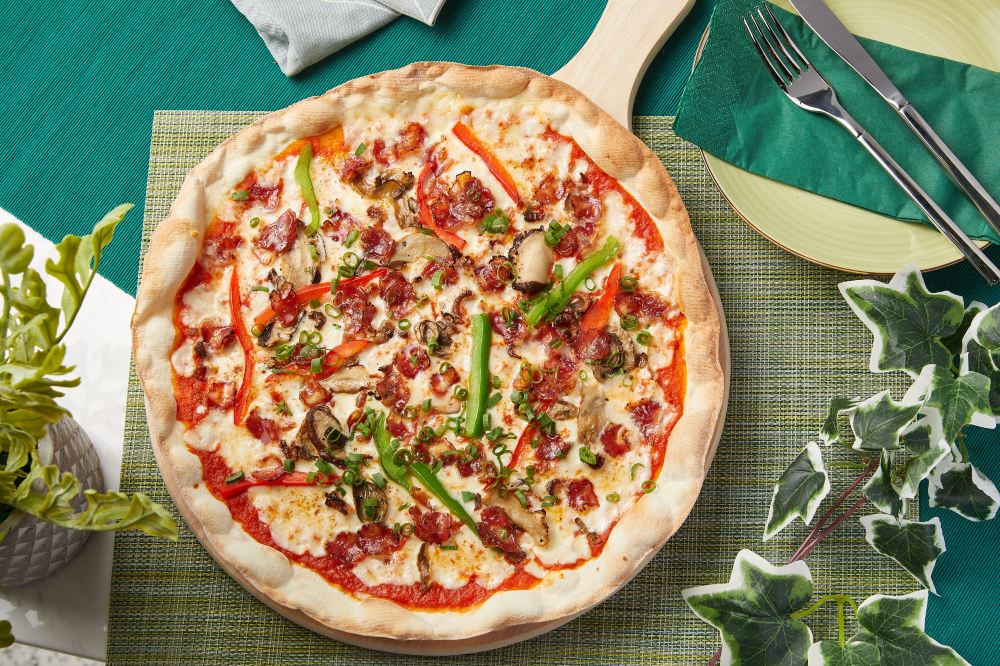 Our culinary and bar team have curated dishes and drinks exclusively for K11 MUSEA branch, featuring our home-from-home dining concept and reinforcing our brand identity of Asian Cuisine with a Western Twist. Highlighting one of our signature dishes, Hainan Chicken Risotto, in which the traditional Hainan Chicken recipe is reinterpreted with the classic Italian risotto cooking technique, to bring about an irresistible flavor profile and texture.
With an extensive list of handcrafted cocktails and mocktails, as well as an exquisite selection of desserts, Glasshouse Greenery is the perfect sanctuary for tranquility amidst the hustle and bustle of Hong Kong city life, while enjoying our delicacies with top notch hospitality.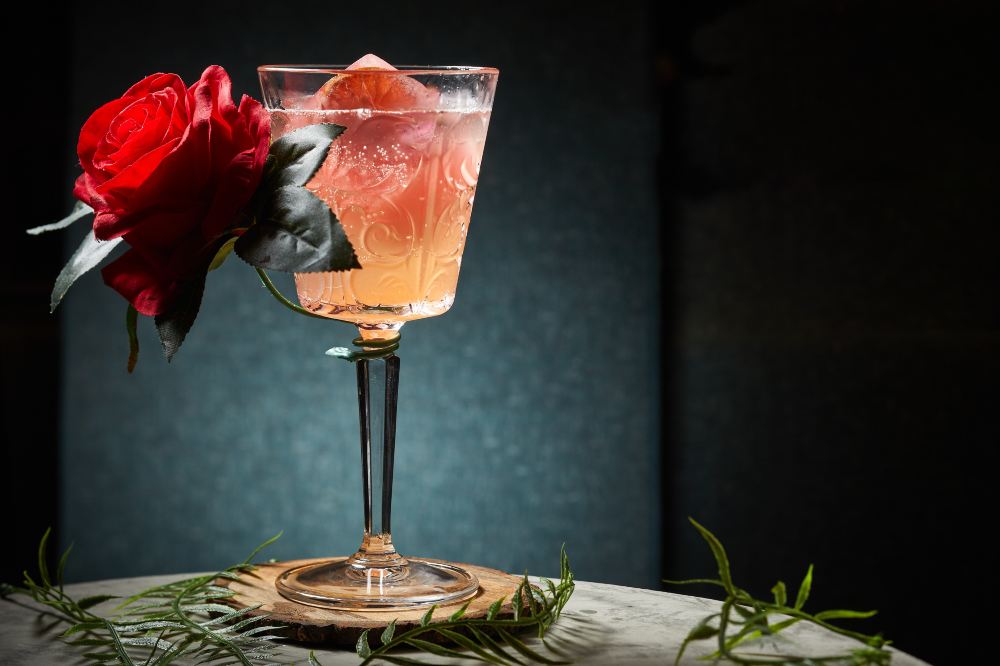 Signature Dishes
1. Hainan Chicken Risotto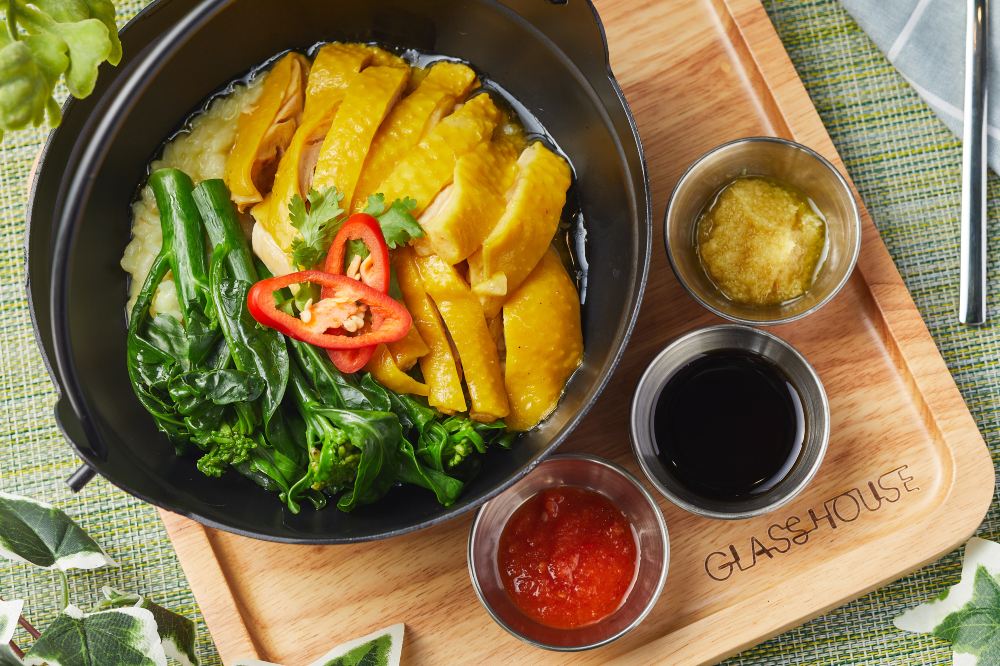 2. Four Seasons Pizza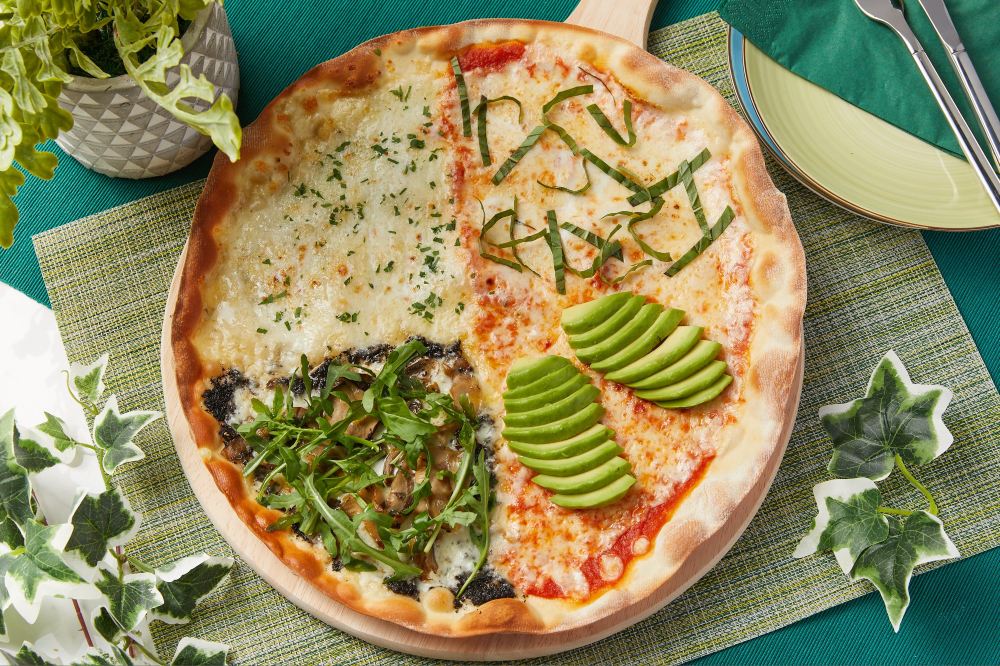 3. Malaysian-style Flat Rice Noodle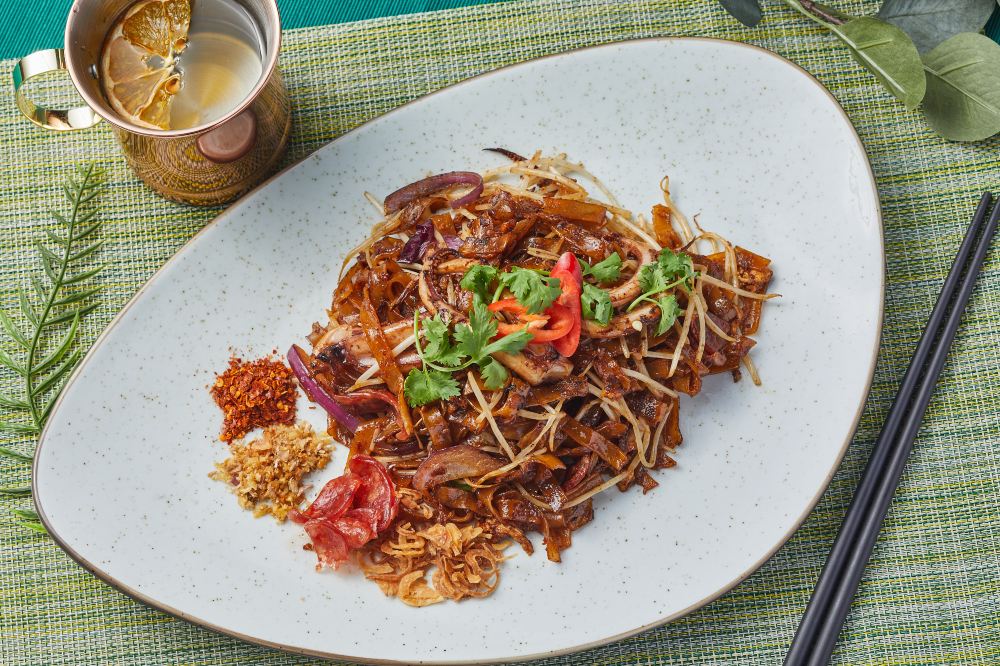 Inclusions
1 Main Dish (up to HK$148)
1 Drink (up to HK$48)
10% Service Charge
Exclusions
Other personal expenditure
Fee that did not mention above
Change & Refund Policies
Once this product is successfully booked, it cannot be changed or canceled
How to Use It
The usage time is in local time.
After successful booking, please present the QR Code or redemption voucher code to staff to redeem the meal voucher.
Location: Shop Shop 501, 5/F, K11 MUSEA
Business Hour: 11:30 - 23:00
Important Information
This voucher cannot be used in conjunction with any other promotional offers, redeemed for cash
It is non-exchangeable and non-refundable
All photos are for reference only
Menu is subject to change from time to time
Glasshouse Greenery reserves the right of the final decision on the use of this offer or offer any similar value product at any time