Activity Details
《OUTSIDE IN: An Unconventional World of Art Toys》Jason Freeny Asia XXRAY Experience Store This will be the most comprehensive showcase of artworks by award-winning sculptor and toy designer Jason Freeny to ever come to Hong Kong, with over 100 art toys and sculptures. In its first phase, the showcase will feature Freeny's anatomical deconstructions of incredibly iconic characters, including a 3-metre tall anatomized XXRAY Elmo (Snow Edition) sculpture at K11 Art Mall atrium, as well as the world premiere of life-sized installations of beloved personalities such as One Piece character Luffy, and Dissected POPek, the Squatting Balloon Dog designed in collaboration with London-based artist Whatshisname - all to be showcased in Hong Kong for the first time.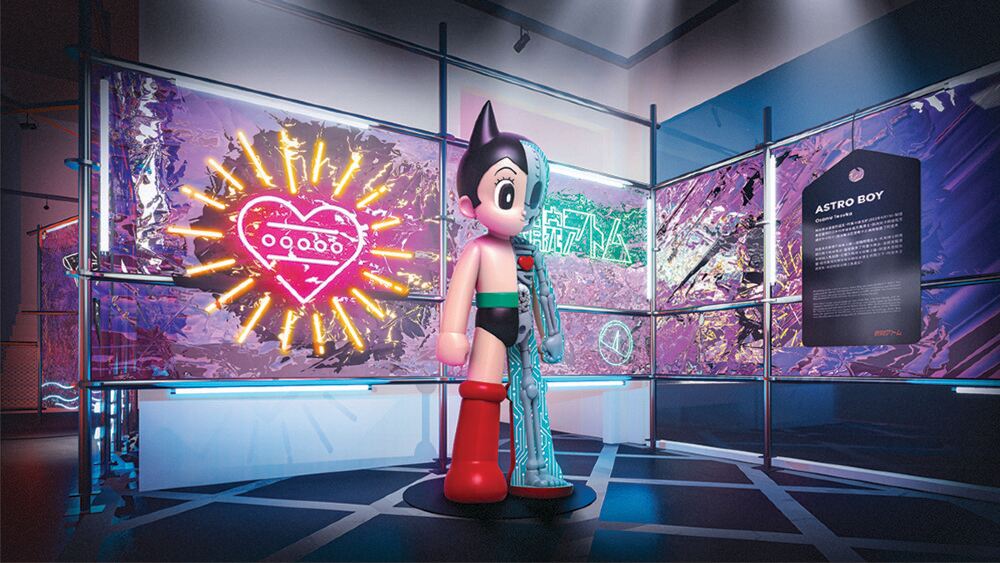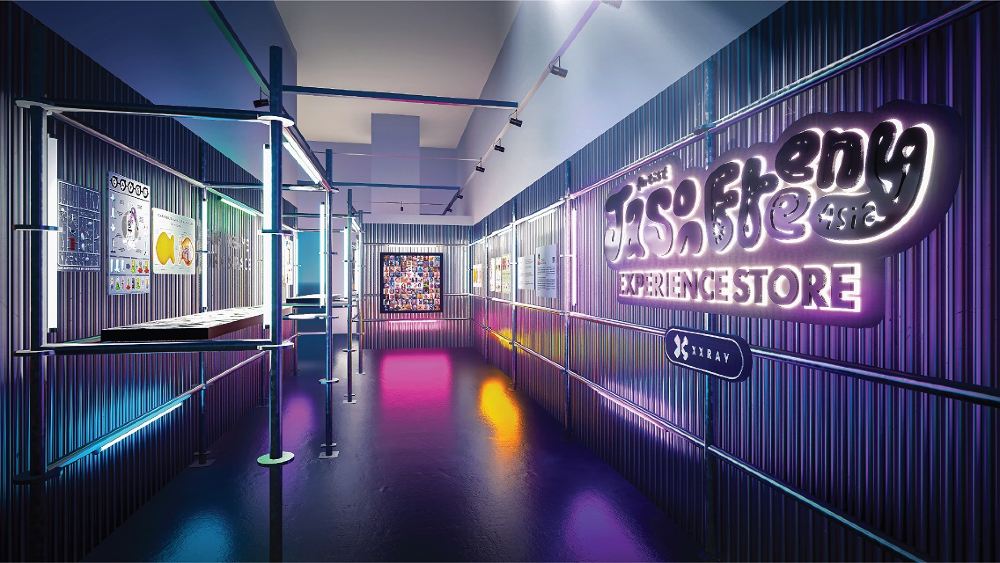 Running from 21 November 2020 until 28 February 2021, the exhibition will feature over 100 anatomically deconstructed art toys and sculptures by Jason Freeny. The showcase also features Freeny's rarely seen computer graphics to highlight the inner workings behind these extravagant characters. To bring the spirit of this unique showcase home for the holidays, the K11 《OUTSIDE IN》 Jason Freeny Asia XXRAY Experience Store will sell over 100 art toys by Jason Freeny, including special limited edition collectibles made in collaboration with design studio MIGHTY JAXX.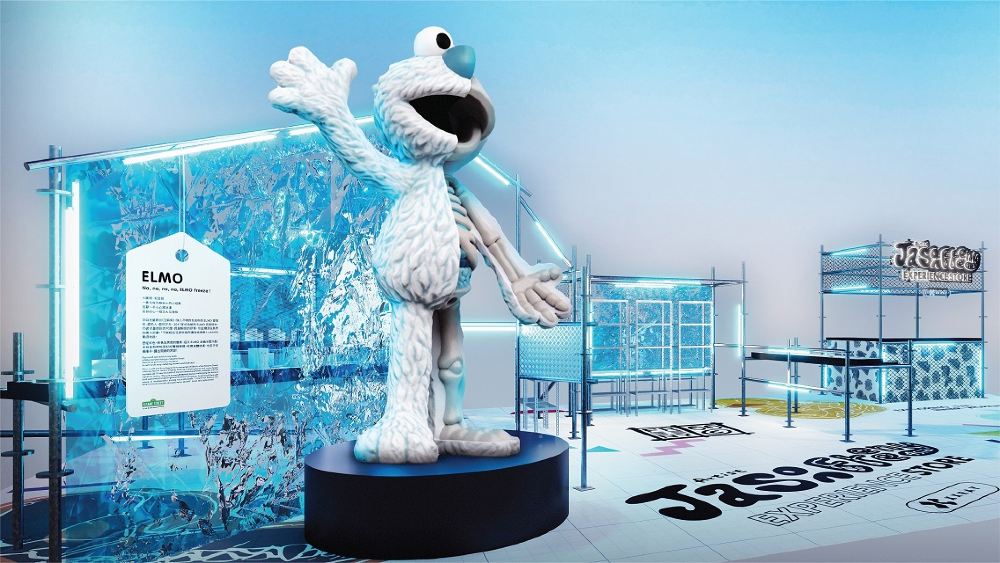 -
Other highlights of the showcase that are sure to delight include life-size sculptures of Jason Freeny's crossover works with the trendy Mousy Little by Stayreal from Taiwan and Mister HellYeah by Thai artist MAMAFAKA. In the following months, K11 《OUTSIDE IN》Jason Freeny XXRAY Asia Experience Store will unveil more of Freeny's creative interpretations of beloved personas to grace the holiday season with unconventional surprises, including not-to-be-missed installations of XXRAY Cookie Monster, Japanese animated superhero XXRAY Gatchaman, the mighty XXRAY Astro Boy, as well as a special holiday capsule collection!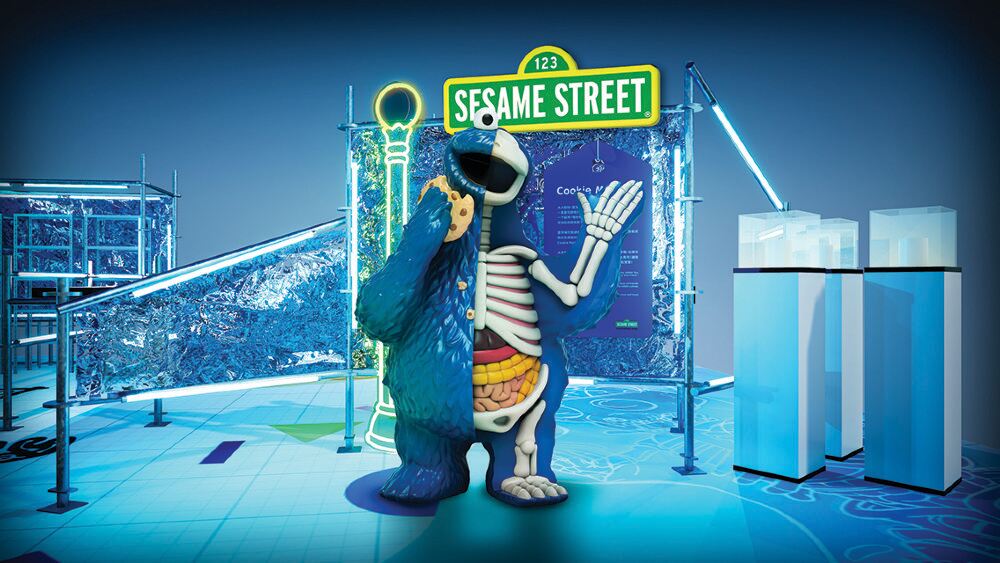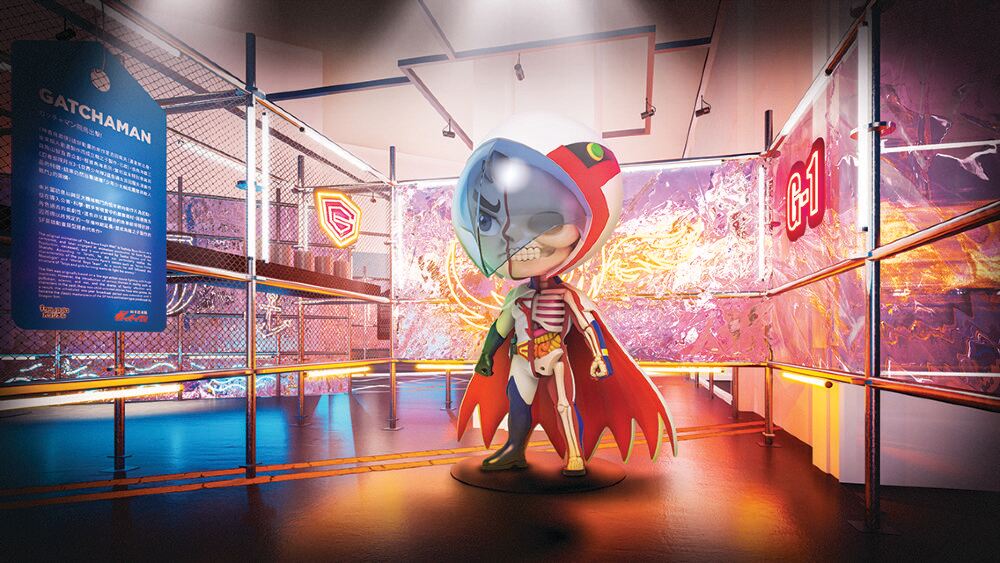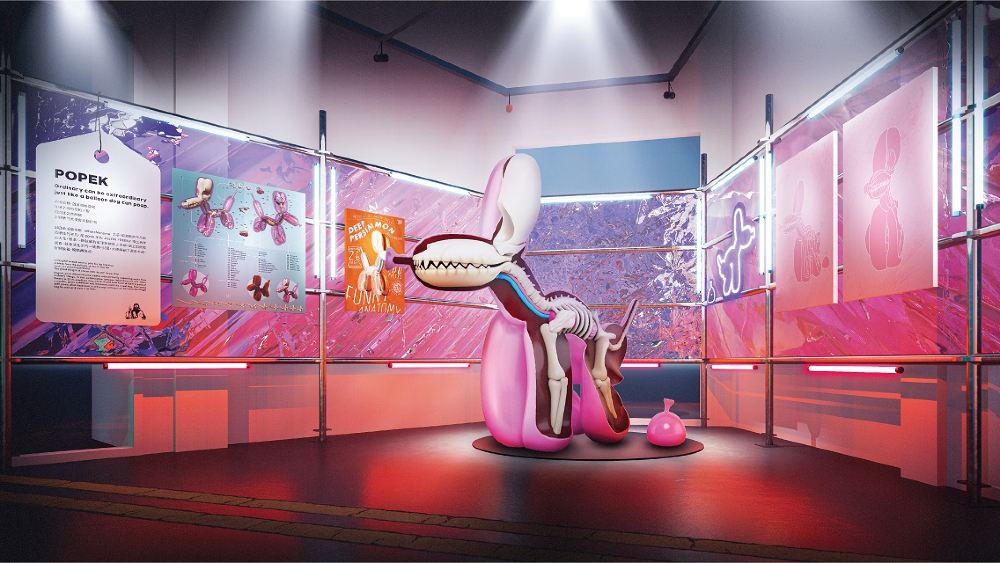 Take home exclusive Jason Freeny x MIGHTY JAXX art toys
Discover over 100 marvellous art toys by Jason Freeny x MIGHTY JAXX to call yours, or to gift this holiday season. These imaginative collectibles come in an array of styles, with selected toys exclusively available as blind box purchases. As the perfect surprise gift, the colorway of the art toy will only be revealed once they open the box for an exhilarating and unexpected reveal.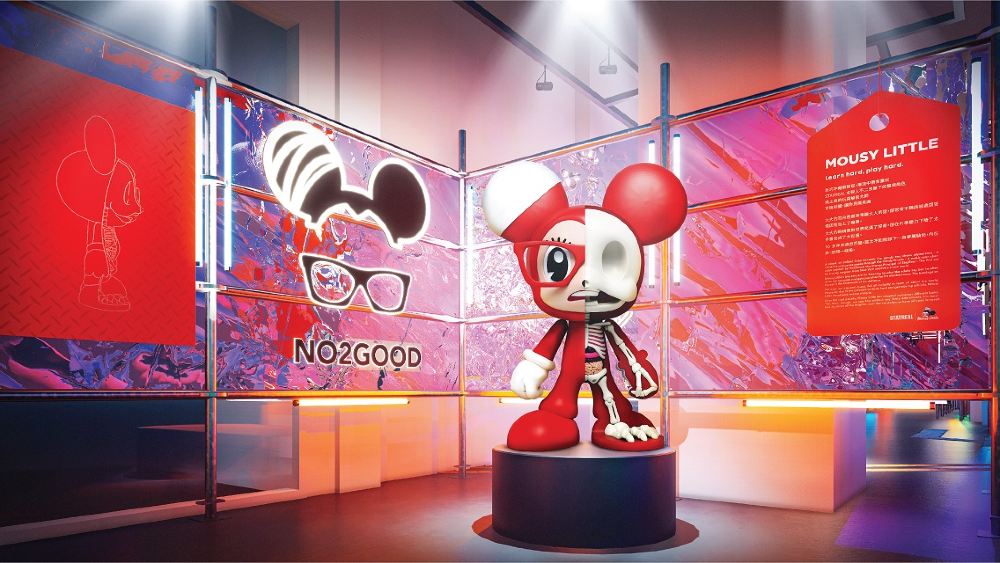 Visit the K11 《OUTSIDE IN》Jason Freeny Asia XXRAY Experience Store at K11 Atrium and chi K11 art space to explore how Jason Freeny's characters are born from scratch through a collection of his never-seen-before hand-drawn sketches and paintings. Be inspired by Freeny's works to discover the unusual in the familiar and the unconventional inside of you.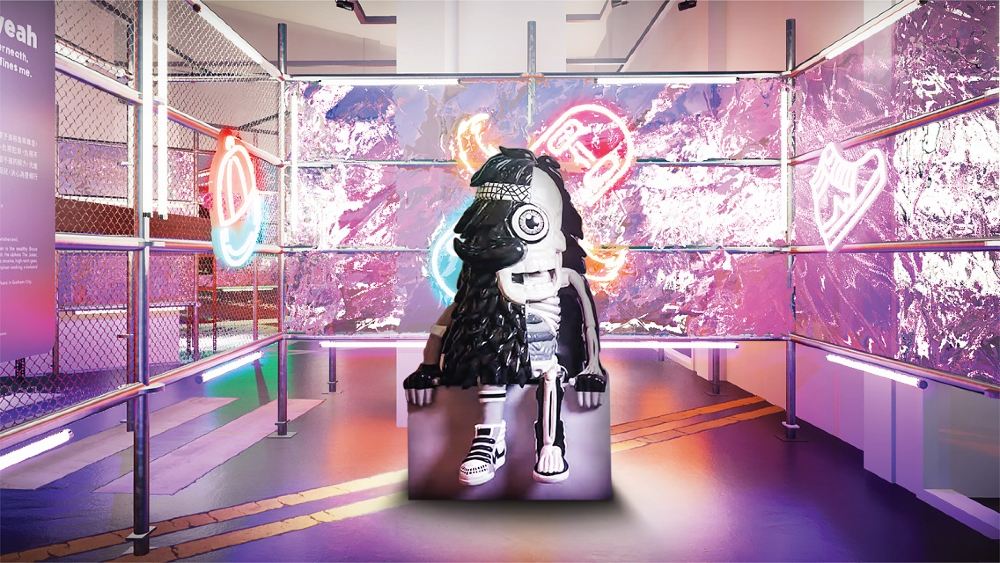 About Jason Freeny
Jason Freeny is a New York based sculptor and toy designer. Voted "2014 Fan Favorite" by Clutter Magazine readers, Freeny blurs the lines between toy design, art, science and teaching. Known for his iconic anatomical character deconstructions, Jason utilizes his industrial design prototyping techniques to create hyper-polished, hand made sculptures that are often confused as actual mass produced toys. Jason Freeny has received a number of Designer Toy Awards throughout his career, including Breakthrough Artist (2011), Fan Favorite (2013), Custom of the Year (2014), Best Collaboration with artist Luke Chueh (2014), Artist of the Year - Fan Choice (2014), and Best Vinyl & Plastic (2016). In 2015, Jason teamed up with Singapore-based toy company "Mighty Jaxx" to produce limited edition sculpture reproductions and manufactured toys based on his creations.
About Mighty Jaxx
Based in Singapore, Mighty Jaxx is an award winning design studio specializing in developing art collectibles. Since our inception in 2012, we have produced over a thousand designs and delivered hundreds of thousands of products to collectors all around the world. Our limited edition collectibles are designed in collaboration with world renowned artists worldwide.
We also worked with international brands such as DC Comics, Cartoon Network, MTV, New Balance and more, to develop unique projects and worlds that our creations live in. See you in our many universes!
Booking Validity
Valid from November 21, 2020 to February 28, 2021 (local time), Valid for 1 use(s) only
Exclusions
Souvenirs
Other personal expenditure
Other fees that not mentioned above
Change & Refund Policies
Once this product is successfully booked, it cannot be changed or canceled
How to Use It
The usage time is in local time.
The QR Code will send to you via email or in-app details. No reservation is needed.
The QR Code is valid from 2020/11/21 - 2021/2/28 ("Jason Freeny Asia XXRAY Experience Store" will be suspended from 10 Dec 2020 until 17 Dec 2020 due to urgent repairs)
Please present the QR Code to gain admission.
Each QR Code is for one person to enter, and only can be scanned once only.
Exhibition Date: 2020/11/21 ‒ 2021/2/28
Opening Hours: Mon to Sun and PH: 11:00 - 22:00 (Last Admission Time: 21:30)
Venue: K11 Atrium (G/F) and chi K11 art space (B2/F), K11 Art Mall, 18 Hanoi Road, Tsim Sha Tsui
Activity Essentials
Exhibition Date: From 2020/11/21 to 2021/2/28
Opening Hours: Mon to Sun and PH: 11:00 - 22:00 (Last Admission Time: 21:30)
Venue: K11 Atrium (G/F) and chi K11 art space (B2/F), K11 Art Mall, 18 Hanoi Road, Tsim Sha Tsui
Traveler Information
Standard Ticket: Age 12-64
Child: Age3-11
Free admission for children aged 2 and under Discounted admission for children aged 3-11, students aged 12-18 and seniors aged 65+ with valid ID
Important Information
1. Upon successful purchase, you will get an QR code for each ticket. Each QR Code Admits once only and valid for one person only. Tickets are valid from 21 NOV 2020 to 28 FEB 2021. If the ticket is damaged or altered, the visitor might be refused entry.
2. Children aged 2 or below receives free admission. Children aged below 11 should be accompanied by adults 18 years old or above.
3. To ensure a safe and healthy environment, exhibition staff would clean and sterilize the venue facilities daily, based on usage and needs.
4. The suggested visiting time shall be around 1 hour for the exhibition. The last admission time is 1 hour before closing of the exhibition.
5. No wheeled luggage, strollers, selfie sticks, dangerous or hazardous materials and animals allowed. For the avoidance of doubt, visitors undertake to indemnify the organizers for any losses, expenses, claims and liabilities which the organizers may suffer or incur as a result of any damage done by the visitors to any exhibit in whatever manner.
6. For security reason, the organizer reserves the right to request visitor to show their belongings for inspection before entry or leaving.
7. Reserved customers may be required to queue for admission or registration. The right of admission is reserved and is subject to the organizer's and venue's guidelines and the rules and guidelines of the mall staff for admission, otherwise entry may be refused.
8. For public safety, all visitors must wear masks and undergo temperature checking before admission. The right of admission is reserved and is subject to the organizer's and venue's guidelines for admission.
9. Based on safety considerations, visitors suffering from sickness, including but not limited to fever, cold/flu, vomiting or showing any infectious diseases' symptoms, are not allowed to take part in the exhibition.
10. As some zones are conducted in dim light, please inform our staffs if you feel uncomfortable, and you will be guided back to the light immediately.
11. As some zones are conducted in dim light, the following people shall assess your own condition before entering the exhibition:
A. Pregnant
B. With heart disease or related diseases
C. With Claustrophobia
D. Severe mental illness / mental retardation / autism
E. Feeling uncomfortable, taking medicine or alcoholic drinks before visiting the exhibition
12. No eating or drinking is allowed. The use of flash is not allowed.
13. No person shall enter any part of the Exhibition which is not open for the public.
14. Please do not leave your belongings unattended. The Exhibition is not responsible for the safe custody and/or loss of personal property brought to and/or left in the Exhibition.
15. Visitors are not allowed to dispose of, disturb or otherwise interfere with any exhibits
16. Visitor must follow organizer's instruction on assessing facility. The visitor shall be responsible for all reinstatement cost of any damage of the premises and facilities caused by faulty usage.
17. Throwing objects, employing foul language and behaving in a disorderly manner in the Exhibition are prohibited.
18. No banners, buntings, flyers or publicity materials of any kind shall be displayed in the Exhibition without the permission of Exhibition staff.
19. No loudhailers shall be used in the Exhibition without the permission of Exhibition staff.
20. No promotional materials, souvenirs and give-away items shall be distributed in the Exhibition without the permission of our staff.
21. No person shall will fully obstruct any member of the staff in performing his duty or will fully obstruct, disturb, interrupt or annoy any other person in using the Exhibition or of any of the facilities provided therein.
22. Entry must be refused and the organizer can report to the police, if tickets are not purchased from the organizer or other authorized agent.
23. If a typhoon or rainstorm signal is hoisted on an exhibition date, please refer to the arrangement as below:
Typhoon sign No. 8 or above: The Gallery will close. If the signal is lowered less than 2 hours before the normal closing time, the Gallery will remain closed that day.
Black rainstorm warning: If the warning is issued during normal opening hours, the Gallery will remain open. If the warning is issued before the gallery opens, the gallery will be closed until the warning is cancelled. If the warning is cancelled less than 2 hours before normal closing hours, the Gallery will remain closed that day
24. Tickets sold and related services charges through any channels are non-refundable, non-exchangeable and cannot be re-sold. If the exhibition is postponed or cancelled because of force majeure event (i.e. outbreak of COVID-19), please refer to Exhibition Official Facebook for the latest arrangement.
25. The organizers reserve the rights to alter the contents and arrangement of the exhibition for whatever reasons. Under all circumstances, tickets and related services charges are non-refundable and non-exchangeable.
26. This Ticketing and Admission Policy is subject to change without prior notice. Under all circumstances, tickets and related services charges are non-refundable and non-exchangeable.
27. Organizer reserves the rights of final interpretation and decision of all terms in case of any disputes. Visitors hereby agree to be abided by all these terms and conditions.
28. If you have any enquiries, please contact hotline at +852 3008 3268.