Activity Details
Enjoy a half-day birdwatching session at Mai Po with WWF' professional eco-guide
Take a serene guided walk through Mai Po's stunning scenery, including the gei wai, bird hides and more
Experience the rich variety of resident and migratory birds at Mai Po Nature Reserve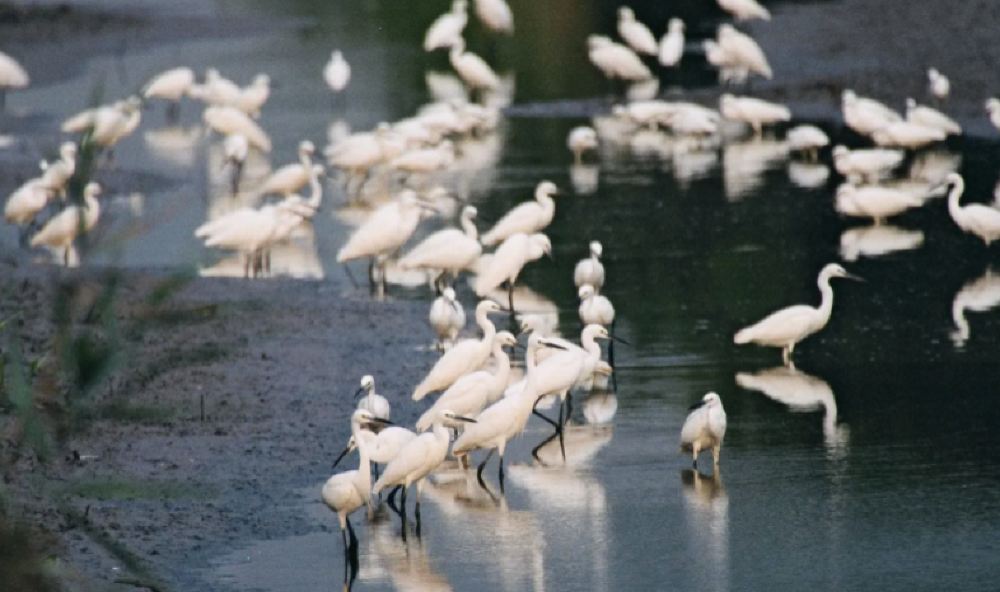 5255869
Observe fascinating birds and take in the natural landscapes of Hong Kong in this memorable eco visit at Mai Po Nature Reserve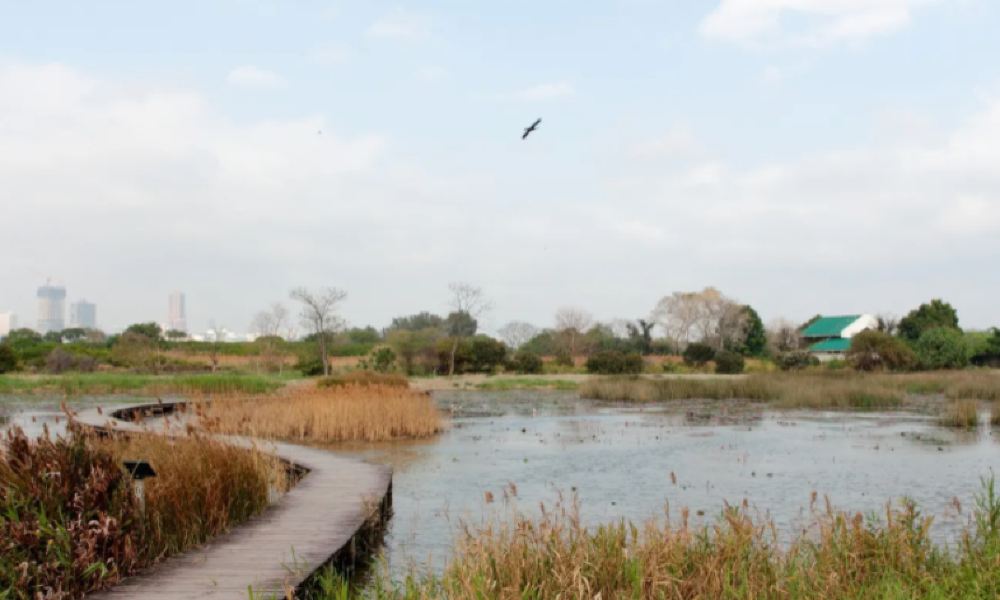 Explore various wildlife habitats including the gei wai or shrimp ponds and enjoy amazing views from bird hides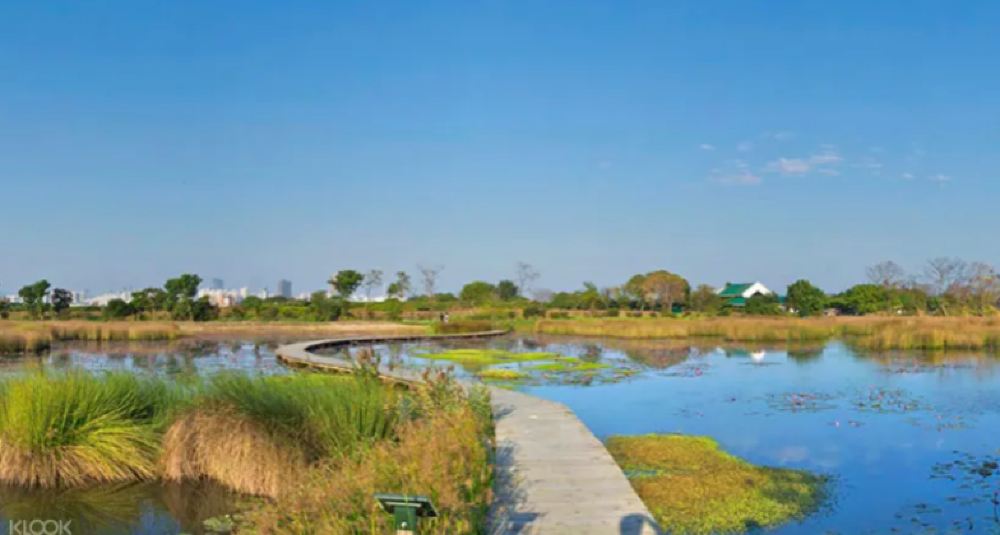 Hear fascinating insights about Mai Po's ecosystem, environment, and wildlife from a WWF professional guide
Inclusions
a 3-hour guided Eco-visit
Complimentary snack (Cookie)
Includes reserve entry permits, and use of binoculars
Shuttle service to and from our Long Ping Visitor Centre
Exclusions
Other personal expenses
fees do not mention above
No parking area is provided
Change & Refund Policies
Once this product is successfully booked, it cannot be changed or canceled
How to Use It
The use of time is in local time.
On the date of use, please take the shuttle bus or transportation to the Mai Po Visitor Centre.
Please present your Trip.com confirmation email with order number and valid identidy proof document (Passport or Hong Kong ID Card, depens which you have filled in during booking) for staff to verify.
You are not allowed to enter the venue if you could not present registered valid identidy proof document.
Please arrive the center 15 minutes in advance.
Shuttle Bus Departure Time: 08:30/ 09:30/ 12:30/ 13:30
Shuttle bus pick-up point: Shop 6 Ground Floor, Fook Cheong Building, 31-53 Ma Wang Road, Long Ping, Yuen Long
Suggested Transportation: Long Ping Station Exit B1, 8 mins walk from Ma Wang Road
Starting Time of Eco Tour: 09:30/10:15/13:15/14:15
Eco Tour Check-in Point: Reception counter, Mai Po Visitor Centre
Activity Essentials
Date: Every Friday, Saturday, Sunday, and Public holidays
(Except for the first-three days of the Lunar New Year)
Duration: 4 hours including travel time to and from Long Ping Visitor Centre.
Starting Times:
Starting Time from Long Ping Visitor Centre 8:30am 9:30am 12:30pm 13:30pm
Guided visit start time at the reserve 9:15am 10:15am 13:15pm 14:15pm
Return to Long Ping Visitor Centre 12:15pm 13:15pm 16:15pm 17:15pm
Language: Cantonese & English
Age: We welcome visitors aged 5 and above on this activity. Participants between 5 – 15 should be accompanied by an adult.
No. of participants per group : 25
Important Information
Remarks:
The shuttle buses will leave from Long Ping Visitor Centre to Mai Po on time.
WWF will arrange your Mai Po Marshes Entry Permit. Please bring along your passport or HKID (photo image on mobile device is acceptable).
Successful applicants will receive an email booking confirmation. Please show your booking confirmation to our staff at the Long Ping Visitor Centre (e-copy is accepted).
Visitors are encouraged to take our shuttle service from Long Ping Visitor Centre (nearest parking at Wilson Carpark, Ping Wui Centre).
Limited parking is available at Mai Po, nearest parking at Palm Springs or San Tin bus terminal.
Email: publicvisit@wwf.org.hk
Address: Shop No. 6, Fook Cheong Building, 21 – 43 Ma Wang Road, Long Ping, Near Long Ping Station Exit B.
COVID-19 Social Distancing Policy:
Outdoor activities for the family are arranged with social distancing measures in place to make your visit a safe and enjoyable one.
1. Visitor Name List
- All participants who enter Mai Po Nature Reserve must be aged 5 years old or above. (Note: The age limits vary according to different workshops and activities.) Participants between 5 – 15 should be accompanied by an adult.
- According to the regulations of the AFCD, each participant must provide his/ her name and HKID or passport number for the purpose of applying for the pass.
Please bring along your HKID or passport or a copy/photo of it for registration to enter the Reserve.
- On the event day, each participant must present an electronic confirmation to verify his/her identity before entering the Reserve.
2. Preparation
- Wear plain-colored clothes and sturdy walking shoes (Note: the terrain is a gentle nature trail inside the nature reserve)
- Bring your reusable water bottle and snacks. Please do not bring disposable bottled drinks.
- Water dispensers and beverage outlets are available along the suggested route.
3. Registration
- Please arrive at the registration counter at least 15 minutes before the activity starts and present your confirmation email receipt to our staff.
- Any latecomers may be arranged for a later departure if the circumstances require.
4. Rules of the Reserve
- Baby strollers are not permitted on the Reserve
- Flash/phone torches should not be used when taking videos/photos
- Please keep noise to a minimum inside the Reserve and mobile phones should be switched to quiet mode
- Smoking is not permitted inside the Reserve (including e- cigarettes)
- Please take your trash with you and no littering.
5. Safety Advice, Adverse Weather Conditions and Public Activity Arrangements
- Our staff will look after your safety during the visit with us. If you need any assistance, please seek help from our staff.
- Avoid to touch fauna and flora in the Reserve unless otherwise instructed
- WWF reserves the right to cancel the event if
a) Red or Black Rainstorm Signal is hoisted before 6:30 am or during the event,
b) Typhoon No.3 Signal or above is hoisted before 6:30 am or during the event,
c) Any unprecedented public activities take place.
- In case of heavy rain or a thunderstorm, we will ask that visitors remain indoors.
Any activity underway will be suspended immediately if any of the following signals are hoisted.
- WWF-Hong Kong put your safety first and reserve final right to reschedule, shorten or cancel the activity in the interest of safety. No Refund or rescheduling of the activities or workshops will be arranged.
6. Absence Arrangements
- No refund for absence of activities or workshops due to personal reasons.
7. Refund Notice
- Participants have the right to withdraw at any time under any circumstances. No refund will be available for the withdrawal.
- WWF reserves the right to arrange alternatives for participants if any activities or workshops are cancelled due to administrative considerations.
- If activities or workshops cannot be held on schedule due to unforeseeable circumstances or force majeure, WWF will make adequate arrangements for affected participants. No refunds will be arranged for related activities.
- All workshops and other activities will not be refunded once the fees are paid.
8. Health & Safety Measures
- The health and safety of our visitors is a top priority. We support the community health precaution measures to contain the spread of coronavirus, and have implemented enhanced cleaning precautions at Mai Po Nature Reserve in line with World Health Organization and Centre for Health Protection guidelines.
- Measures include handwashing, hand sanitisers and clear guidelines on wearing masks during all our visitor activities, which take place in small groups in the outdoors.
- Crowd-control arrangement will be applied to our shuttle bus services between MTR station to Mai Po.