Activity Details
Play in a "Jurassic Dinosaur Paradise"!
Dinosaur fans unite! ! ! The "Jurassic × The Dinosaur Park" exhibition will arrive in Hong Kong from December 17th to February 3rd. Dinosaur fans are about to be transported to the Jurassic dinosaur era, where you can ride a dinosaur skull-shaped off-road vehicle through the dinosaur park and get close to large, animated dinosaurs! Become an archaeologist and go deep into the cave area to find dinosaur traces. The park has 6 large interactive exhibition areas, where everyone can experience the most electrifying side of the pre-historic world through immersive interactive technologies.
Exhibition Dates: From 17 Dec 2021 to 16 Jan 2022
Location: Portal 6311, 1st Floor, FTLife Tower, Kowloon Bay
Organiser: Snow Palace, Starry, Big Honor
【Ticket Price】
Mondays to Thursdays (Except Public Holidays)
Adult: HK$168
Child: HK$218
Parent-Kid Package: HK$350
Fridays, Saturdays, Sundays or Public Holidays
Adult: HK$188
Child: HK$238
Parent-Kid Package: HK$380
【Limited Offer: Select Promo Code to enjoy HK$11 off】
Enjoy HK$11 discount for each order with Promo Code 【NOV11】!
1. Promotion Period: Until 31 Oct 2021.
2. Promotion platform: Trip.com Hong Kong website (Traditional Chinese and English desktop and mobile website) and mobile App (Hong Kong Version 7.36.0 or above).
3. How to use: Select the promo code when purchase a selective product, will receive an instant discount of HK$11 off. Promo code is only valid when payment is made with HKD.
4. The promo code is valid for designated Tours & Ticket only.
5. Only one promo code can be applied to each booking. The Promo Code cannot be used with other discounts or promotions. Each Trip.com member could use the promo code 10 times only within promotion period.
6. No exchange of cash or membership point with this promo code.
7. In the case of booking cancellations, the promo codes used for that booking will automatically be returned to your account and made available for use during the promotion phase it was issued in. Promo codes used for bookings which are then modified by customer support will be considered null and void.
8. These terms and conditions are governed by and will be construed in accordance with the laws of the Hong Kong Special Administrative Region. Trip.com reserves all rights to the final interpretation of this promotion.
【Sneak Peak of Facilities】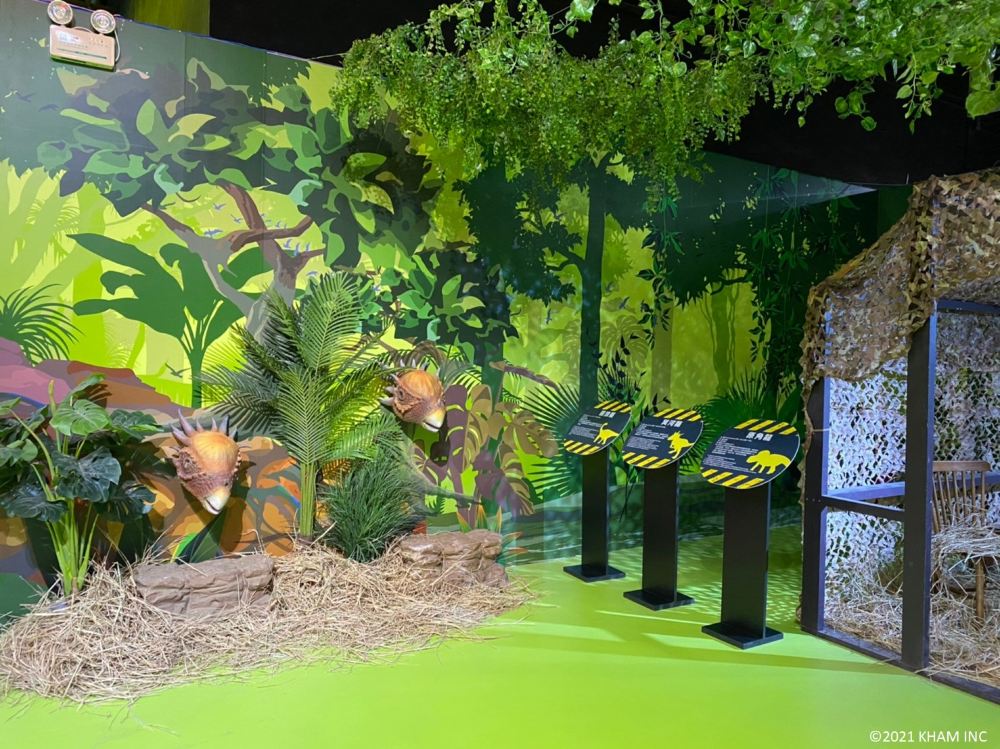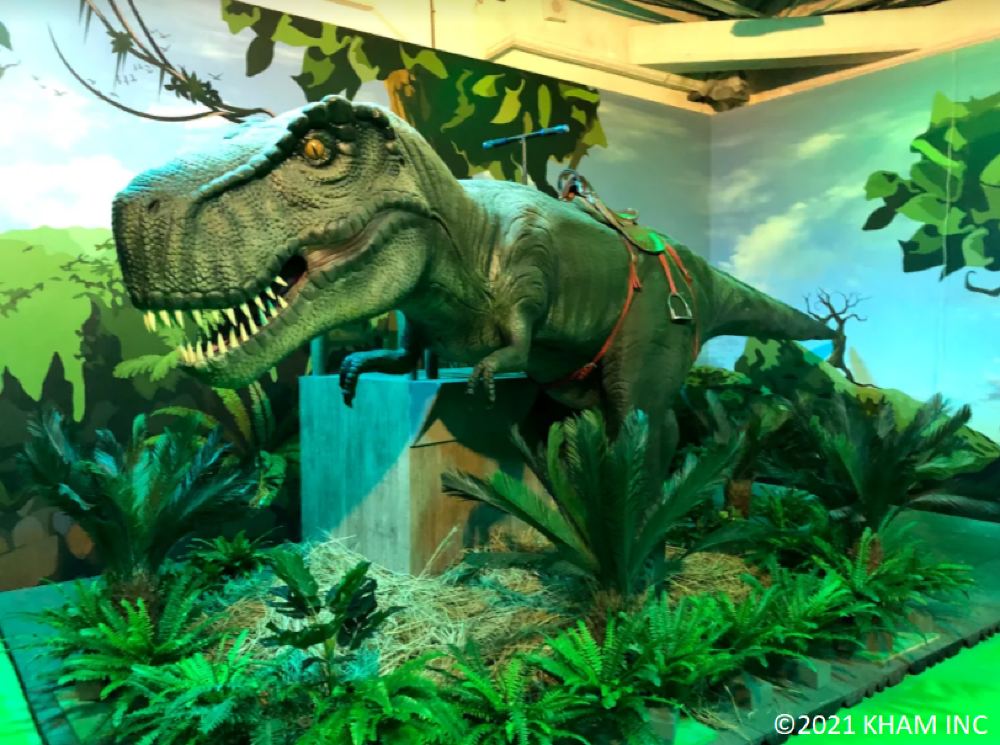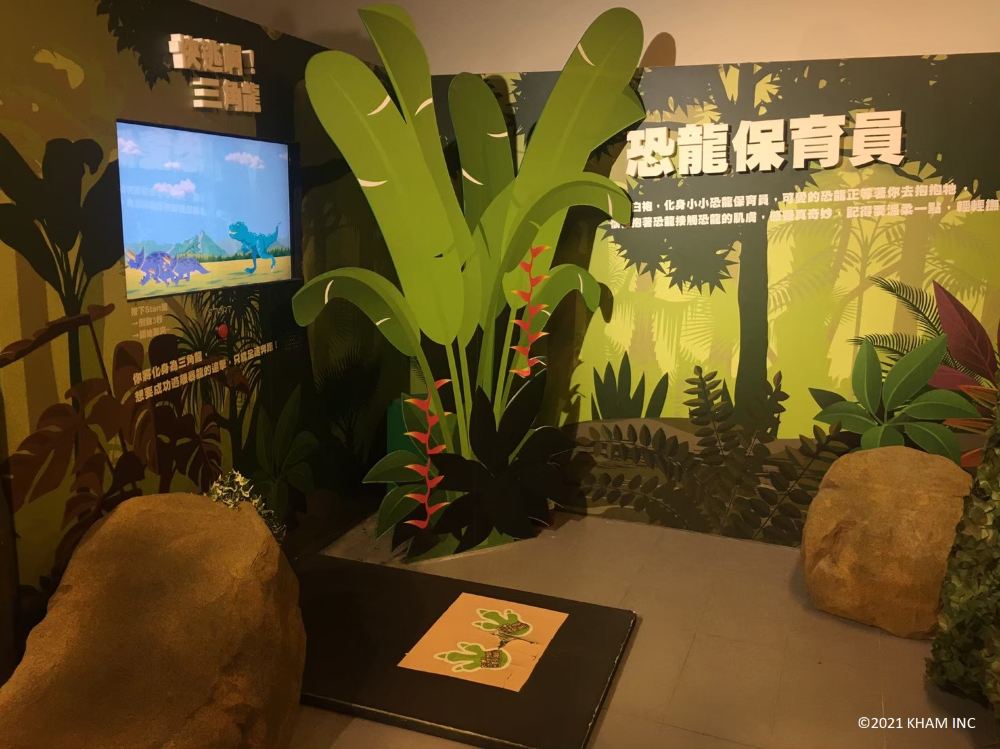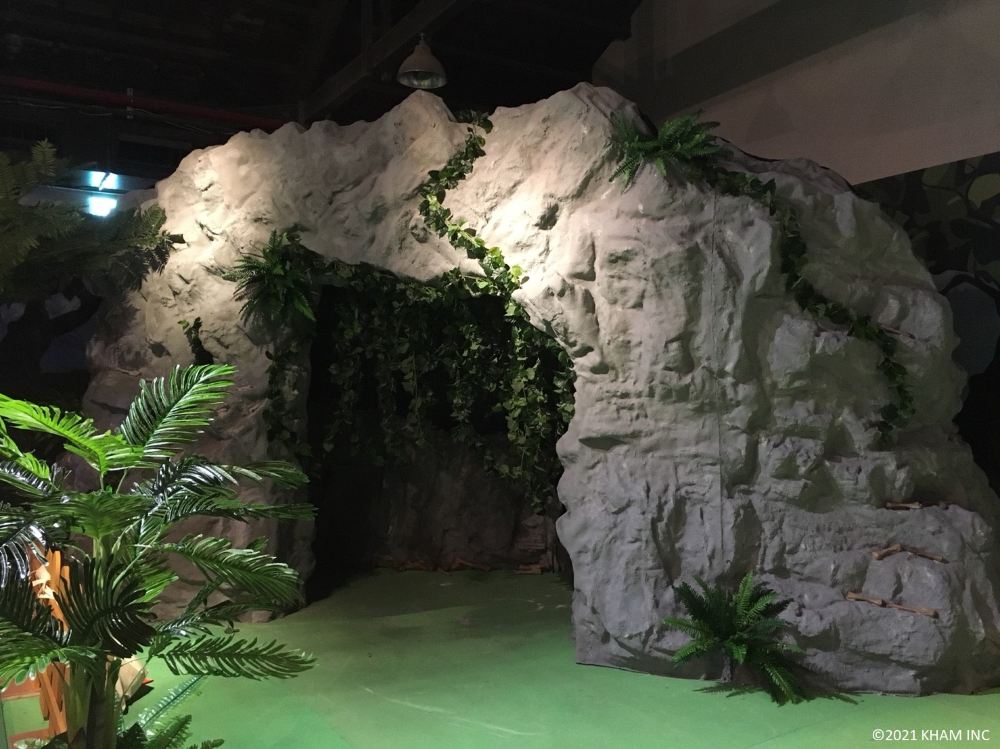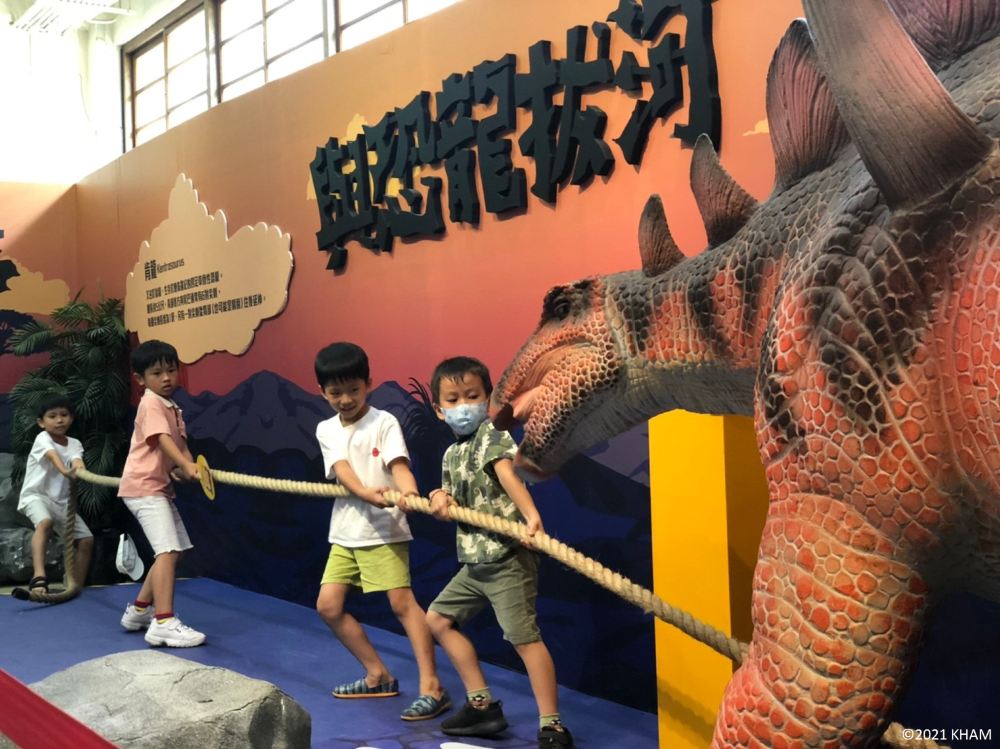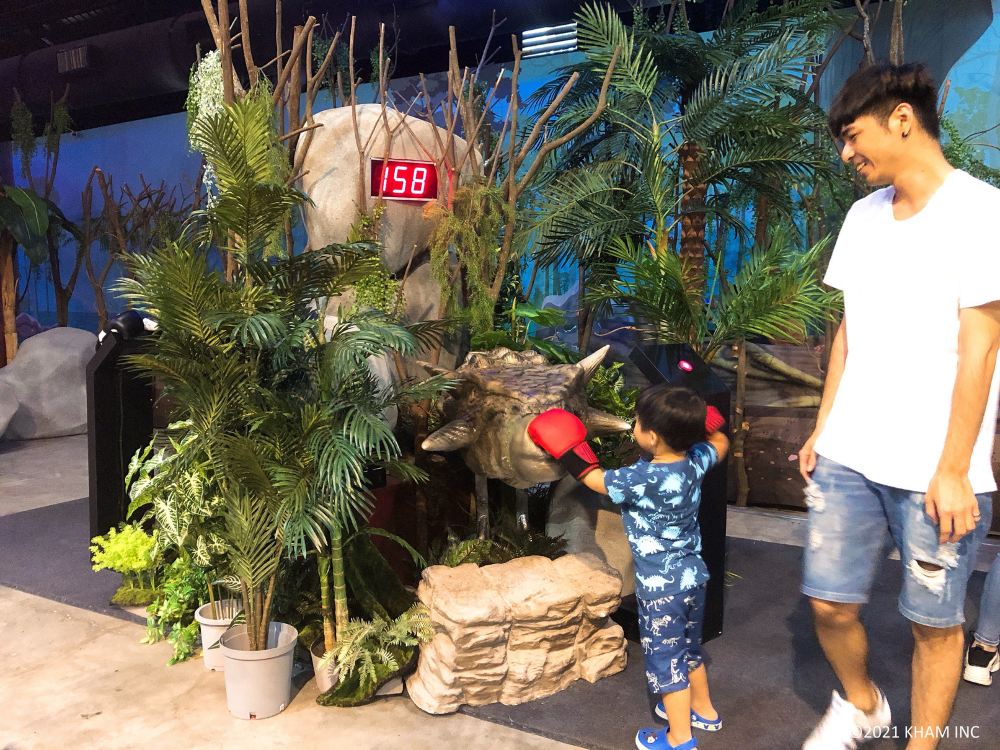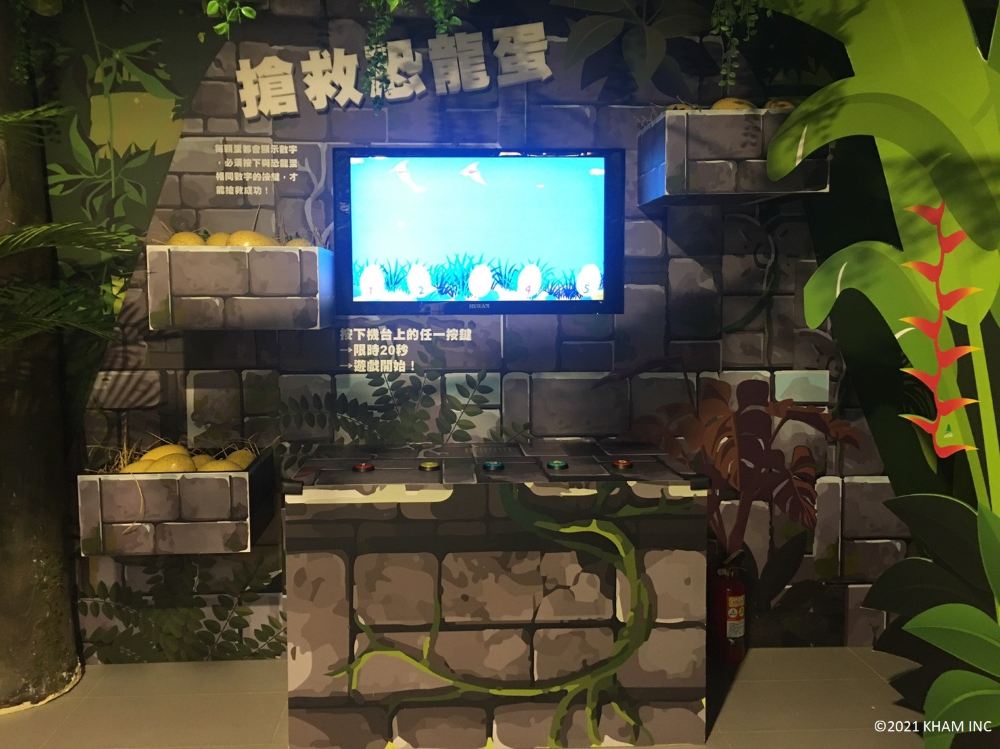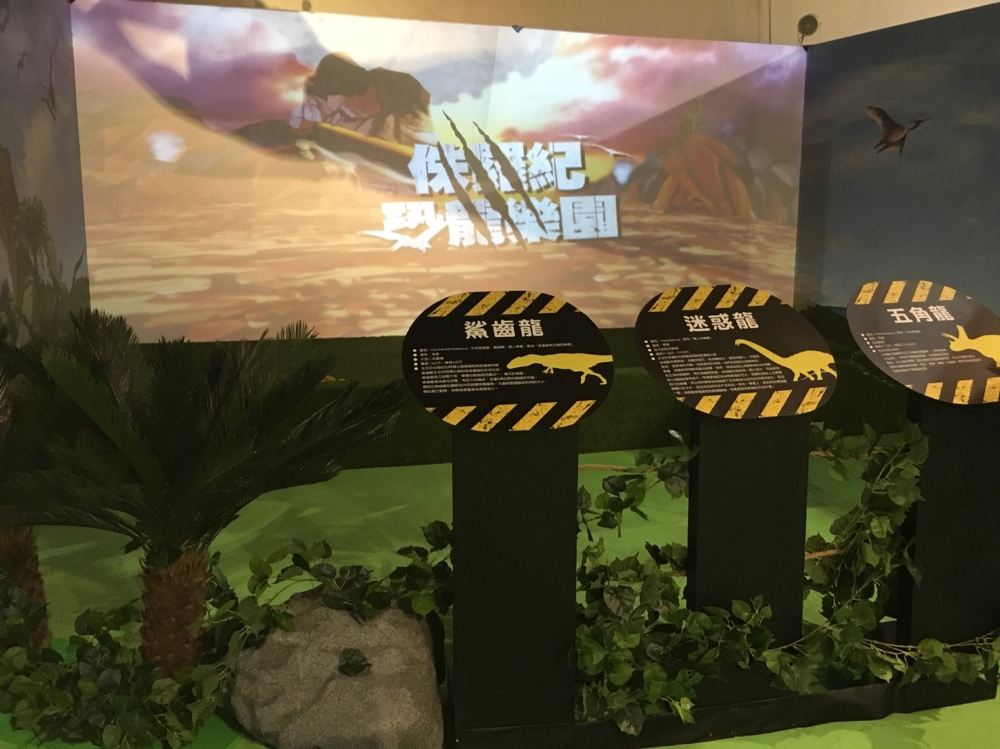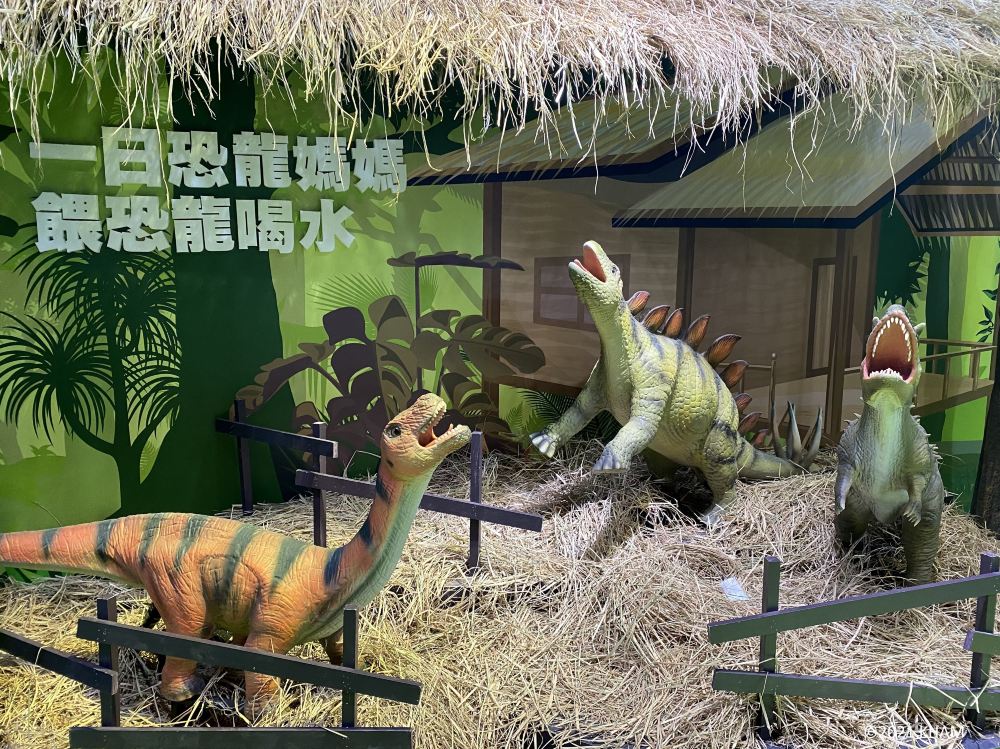 *Photo are for reference only. The above photo are from Taiwan station of exhibition. Actual content of HK station might be subject to adjustments.
**Some games have height restrictions hence only child ticket holders can participate. Please follow the instructions of the on-site staff.
Inclusions
Admission Ticket of Selected type and date
Exclusions
Other fee not mentioned above
Souvenirs
Change & Refund Policies
Once this product is successfully booked, it cannot be changed or canceled
How to Use It
The usage time is in local time.
Upon successful booking, Trip.com will email you the e-voucher QR code of selected items/ Bundle.
Regardless the quantity of each ticket type, you will receive 1 QR code only for each type of ticket purchased. (i.e. For order of 3 Adult tickets and 2 Child Ticket, 2 QR Code will be sent; For order of 1 Parent-Kid Package - 1 Adult + 1 Child Ticket, 2 QR Code will be sent.)
On the date of use, please arrive the venue according to selected timeslot, present the QR Code to gain admission.
Each QR Code Admits once only.
Please be punctual, no time compensation would be provided for late-comers.
Address: Portal 6311, 1st Floor, FTLife Tower, Kowloon Bay
Activity Essentials
Exhibition Dates: From 17 Dec 2021 to 3 Feb 2022
Location: Portal 6311, 1st Floor, FTLife Tower, Kowloon Bay
Organiser: Snow Palace, Starry, Big Honor
Session Times (Each Session Length is 90 minutes):
Mondays to Thursdays, except Public Holidays:
11:00-12:30 / 13:00-14:30 / 15:00-16:30 / 17:00-18:30
Fridays, Saturdays and Public Holidays
10:00-11:30 / 12:00-13:30 / 14:00-15:30 / 16:00-17:30 / 18:00-19:30 / 20:00-21:30
Location: Portal 6311, 1st Floor, FTLife Tower, Kowloon Bay
Getting to Portal 6311
MTR
Kowloon Bay Station Exit A, walk 7 mins
​
Buses
15A Tsz Wan Shan(North) <> Ping Tin
22 Festival Walk <> Kai Tak Cruise Terminal
28B Kai Tak <> Choi Fuk
107 Wah Kwai Estate <> Kowloon Bay
297 Hung Hom Pier <> Hang Hau (North)
606 Siu Sai Wan (Island Resort) <> Choi Wan (Fung Shing Street)
74A Tai Wo <> Kai Yip
​
Mini Buses
48 Shun Lee <> Kowloon Bay
68 Choi Wan Estate <> Kowloon Bay
110 Tiu King Leng <> Kowloon City
Parking
Hourly parking spaces equipped with EV charging station are available at FTLife Tower. The entrance is located on Wang Yuen Street.
Traveler Information
Adult: Height 151cm or above
Child: Height 90cm to 150cm
Parent-Kid Package: 1 Height 151cm or above Adult+ 1 Height 91cm to 150cm Child
Free admission for Infants (height 89cm or below) but no game pass will be entitled. Each Adult could visit with 2 infants at most. Children aged below 12 must be accompanied by adults aged 18 or above. Some games or facilities have height restriction and only child ticket holders can participate. Please follow the instructions of the on-site staff. Visitors might be required to present valid identity proof for identity and age checking.
Important Information
[Entry]
1. Upon admission, visitors must show their electronic tickets or the QR code on the tickets (printed or electronic copies).
2. Each QR Code could be redeemed once only. No re-entry is allowed.
3. Children aged 12 or below must be accompanied by adults.
4. The organizer adheres to a maximum capacity in the venue at one time. Ticket holders may be required to queue for admission and registration.
5. For public safety, all visitors must wear masks and undergo temperature checking before admission. The right of admission is reserved and is subject to the organizer's and venue's guidelines for admission.
6. Based on safety considerations, visitors suffering from sickness, including but not limited to fever, cold/flu, vomiting or showing any infectious diseases' symptoms, are not allowed to take part in the exhibition.
[Others]
1. No eating or drinking is allowed in venue.
2. Wheeled items, including luggage, baby strollers, or items posing potential hazards, e.g. umbrellas, selfie sticks and animals, are not allowed in the Event. No storage space is provided for luggage and baby strollers.
3. The owner has full responsibility if their stored items are stolen or damaged. Organizers have no liability or compensation responsibilities.
4. For the avoidance of doubt, visitors undertake to indemnify the organizer for any losses, expenses, claims and liabilities which the organizer may suffer or incur as a result of any damage done by the visitors to any exhibit in whatever manner.
5. Entry must be refused, and the organizer can report to the police if tickets are not purchased from the organizer or its authorized agent(s).
6. If a typhoon or rainstorm signal is hoisted on an exhibition date, please refer to Facebook page for the latest arrangement.
7. Tickets sold through any channels and related service charges are non-refundable and non-exchangeable and cannot be re-sold.
8. The organizers reserve the right to alter the contents and arrangements of the Event for whatever reasons without informing the visitors. Under all circumstances, tickets sold and related service charges are non-refundable and non-exchangeable.
9. The ticket buying and admission rules are subject to changes without notice to the visitors. Under all circumstances, tickets sold and related service charges are non-refundable and non-exchangeable.
10. The organizer reserves all the rights of interpreting, adding to and amending these terms and conditions. The organizer reserves the right to make final decisions in case of any disputes. Visitors hereby agree to be abided by all these terms and conditions.
11. If you have any enquiries, please contact Trip.com at +852 3008 3268.
12. In compliance with the Personal Data (Privacy) Ordinance (Cap.486 of The Laws of Hong Kong) (the "Ordinance"), the organizer would like to inform you of the following:
i.Upon registration and reservation for admission to the event titled "《Jurassic X The Dinosaur Park》" (the "Event"), visitors must provide the organizer with their data (including names, telephone numbers and email addresses) (the "Personal Data") necessary for such registration and reservation.
ii.For security purposes, the Personal Data may be disclosed and transferred to the landlord (the "Landlord") of the premises where the Event will be held and/or its group companies.
iii.Failure to supply the Personal Data may result in the organizer and/or the landlord being unable to grant access to the Event or the premises where the Event will be held to such visitors.
iv.Personal Data is collected from visitors by the organizer in its ordinary course of business.
v.The Personal Data may be used for the following purposes:
a. processing of the registration and reservation for admission to the Event;
b. satisfying the security requirements of the premises where the Event will be held;
c. providing the landlord with the requisite information for granting access to the premises of the Event to visitors;
d. the operation of the services provided to visitors;
e. marketing services or products of the organizer and/or its agents; and
f. for operational purposes and statistical analysis of the organizer.
vi. The Personal Data held by the organizer relating to a visitor will be kept strictly confidential. However, the organizer may disclose such Personal Data to any or all of the following parties, notwithstanding that their place(s) of business may be outside Hong Kong:
a. any agent, contractor or third party service provider who provides administrative, telecommunication, computer, payment, data processing or any other services to the organizer in connection with the operation of its business or the Event;
b. any other person, including the organizer's affiliated company(ies), under a duty of confidentiality to the organizer who has undertaken to keep such Personal Data confidential;
c. any person to whom the organizer is under an obligation to disclose the requirements of any law, regulation or court order binding on the organizer or any guidelines issued by regulatory or other authorities with which the organizer is expected to comply; and
d. selected companies to inform visitors of services or information that the organizer believes will interest visitors. Following disclosure, the Personal Data may be collected, held, processed, or used by such parties in whole or part inside or outside Hong Kong for the purposes set out in paragraph v.
vii. (All reasonable efforts are made to ensure that any Personal Data held by the organiser is stored in a secure and safe place. All personal data which we collect is kept confidential to the best of our ability.
viii.The organiser and the parties mentioned in paragraph 6 may retain the Personal Data for a commercially reasonable time for backup, archiving and/or audit purposes.
ix.Under and in accordance with the terms of the Ordinance, any visitor has the right:
a. to check whether the organiser holds any Personal Data relating to him and is of access to such Personal Data;
b. to require the organiser to correct any data relating to him which is inaccurate; and
c. to ascertain the organiser's policies and practices in relation to the Personal Data and be informed of the kind of Personal Data held by the organiser.
x. In accordance with the terms of the Ordinance, the organiser has the right to charge a reasonable fee for the processing of any data access request.