Activity Details
Below Tickets are already sold out! Thank you for your support!
CAT 4 - HK$280
CAT 3 - HK$380
CAT 2 - HK$480
DISNEY IN CONCERT A Dream Is A Wish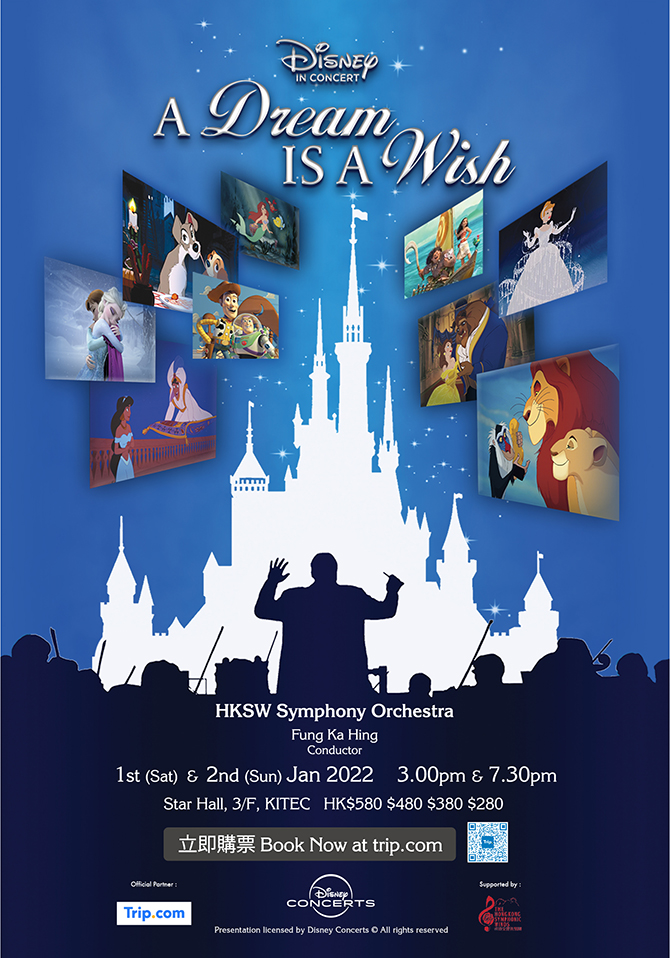 This coming New Year, DISNEY IN CONCERT A Dream Is A Wish will have its premiere in Hong Kong at the Kowloonbay International Trade & Exhibition Centre, with four exclusive live performances on 1 - 2 January 2022. Fans and families in town are invited to a magical experience that transports audiences into the musical world of classic and contemporary Disney animated feature films to discover that dreams really do come true.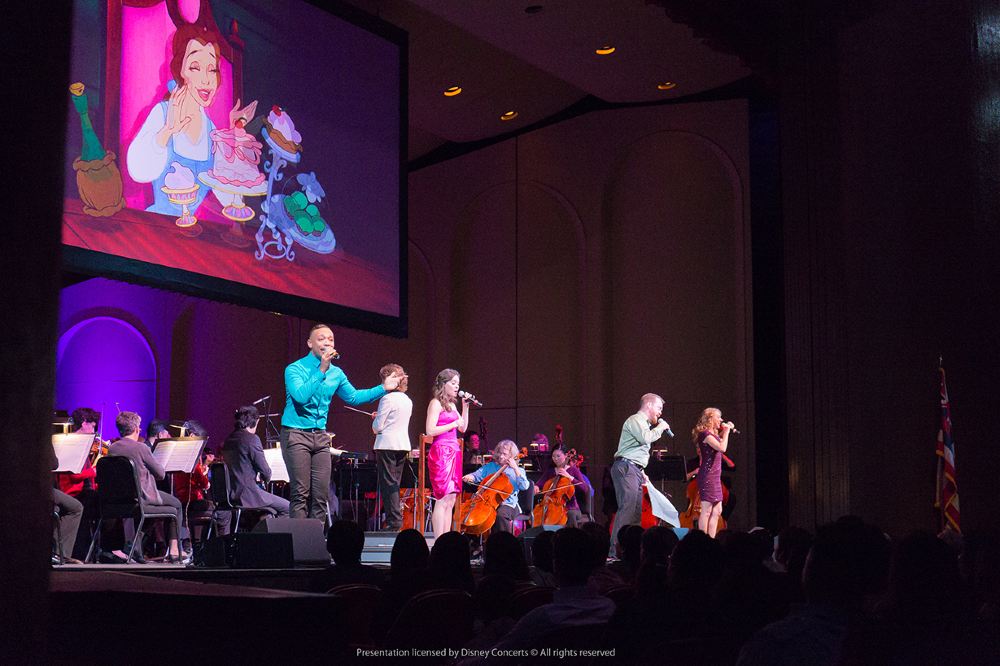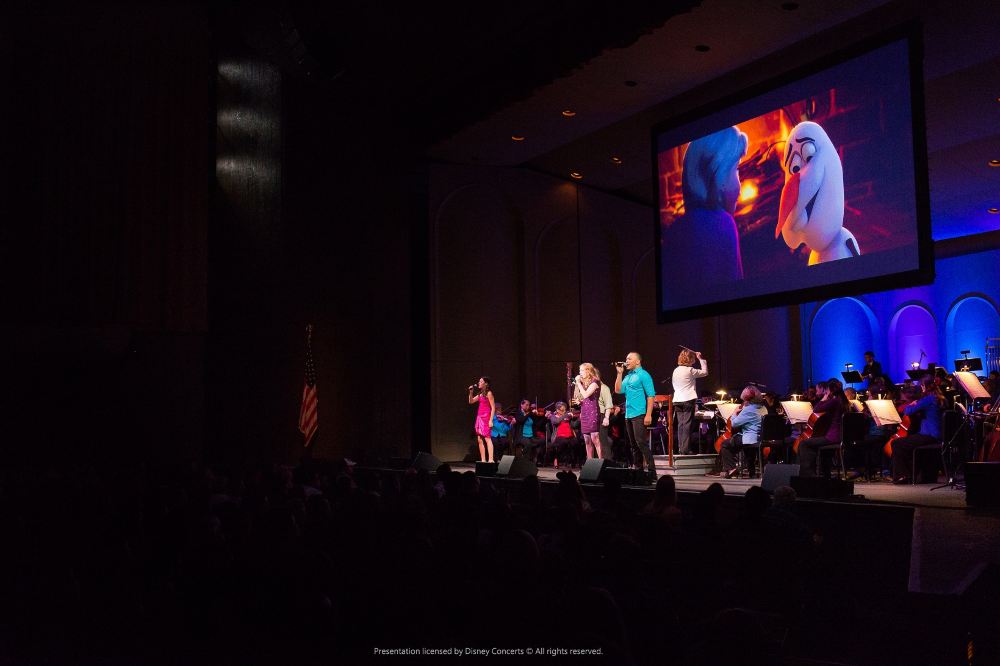 Join us as we awaken a little mermaid who longs to be human, a lion cub who struggles to find his place in the circle of life, and two sisters who wish to warm a frozen relationship.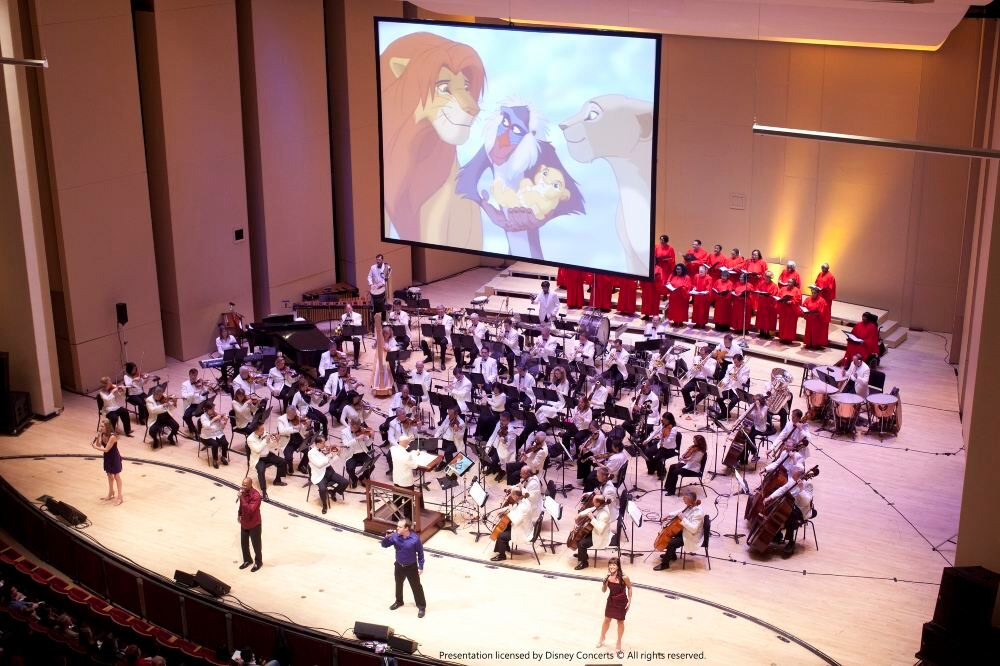 The stories of The Little Mermaid, The Lion King, Beauty and the Beast, Frozen, Aladdin and more, are told through the talents of four talented leading vocalists, original Disney film footage and sweeping orchestral scores performed by HKSW Symphony Orchestra and conducted by Fung Ka Hing. The magic of Disney storytelling comes to life once again and reminds us anew that anything is possible, "…if you keep on believing, the dream that you wish will come true."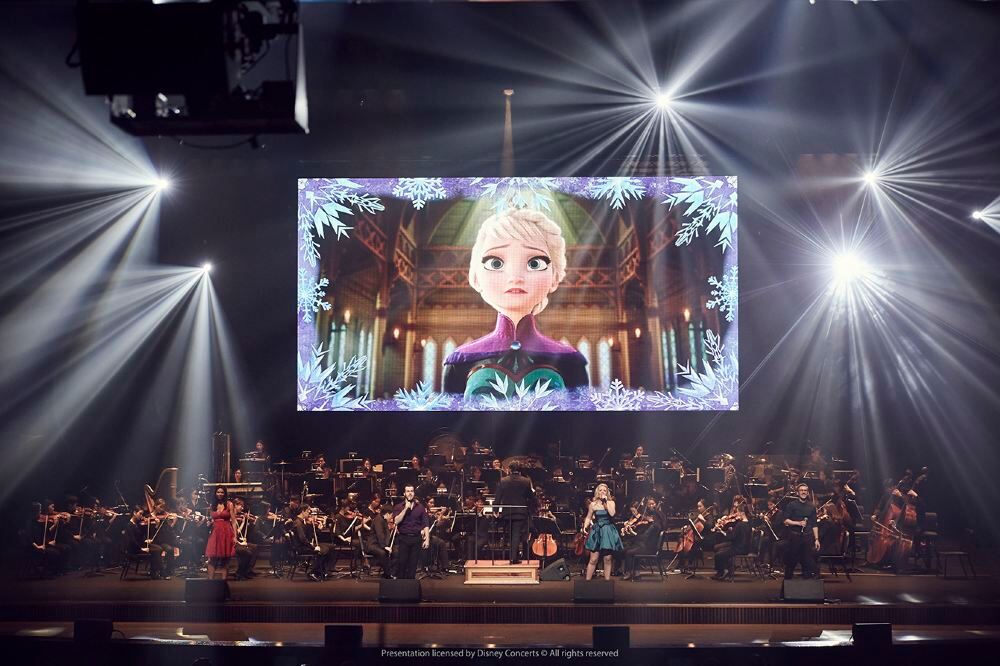 Guarantee your seat for the Disney in Concert now! And come, spend time with the loved ones in a world of soaring melodies and tales as old as time during the festive season!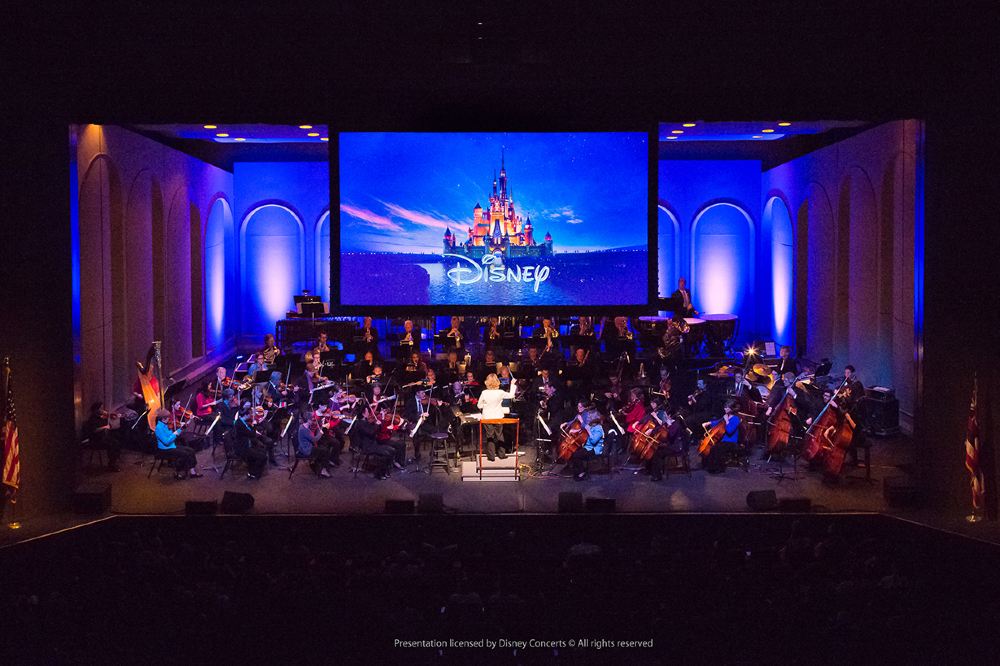 Concert and Ticket Information
DISNEY IN CONCERT A Dream Is A Wish
Date: 1st and 2nd Jan 2022
Showtime: 15:00 & 19:30
Duration: Approximately 110min (including 15min intermission)
Venue: 3rd Floor, Star Hall, Kowloonbay International Trade & Exhibition Centre, Kowloon
Ticket price: HK$580,$480,$380, $280
About HKSW Symphony Orchestra (supported by The Hong Kong Symphonic Winds)
The Hong Kong Symphonic Winds (HKSW) has a considerable size and structure, with some distinguished professional players actively performing on local and international stages, making great efforts and contributions to music education and performance.
About Fung Ka Hing, the Conductor
Fung Ka Hing - the Associate Music Director of Hong Kong Symphonic Winds since 2011, also receiving good reputation in assuming the role of a conductor.
Presentation licensed by Disney Concerts © All rights reserved
Photos are for illustration purposes only
Inclusions
DISNEY IN CONCERT A Dream Is A Wish Concert Tickets
Exclusions
Mailing Fee
Souvenirs
Other Personal Fees
Change & Refund Policies
Once this product is successfully booked, it cannot be changed or canceled
How to Use It
Concert Time is in local time.
【Pick-up】Please present the confirmation email and order number to redeem concert ticket at Trip.com office at selected date during 22 Dec to 24 Dec, 28 Dec to 29 Dec 2021
Pick-up Location: SUITES 3309, 33/F, TOWER 1, THE GATEWAY, HARBOUR CITY, TSIM SHA TSUI, KOWLOON
Pick-up Date: The date you chosen when purchasing order.
Pick-up Period: 09:30 - 13:00 / 14:00 - 18:00
【Courier】The ticket will be sent out to your address by courier from 15 Dec 2021. The courier postal fee will be charged to recipient upon delivery. The track number will send to customers via email. Please contact Trip.com for assistance if no SMS from courier company is received by 28 Dec 2021.
Activity Essentials
Concert and Ticket Information
DISNEY IN CONCERT A Dream Is A Wish
Date: 1st and 2nd Jan 2022
Showtime: 15:00 & 19:30
Duration: Approximately 110min (including 15min intermission)
Venue: 3rd Floor, Star Hall, Kowloonbay International Trade & Exhibition Centre, Kowloon
Ticket price: HK$580,$480,$380, $280
Important Information
Covid-19 Rules and Regulation / Guideline
All Customers are required to wear masks when entering, and also at all times when inside the venue.
Social distancing must be maintained at all times.
No food & drinks are allowed in the venue.
Temperature check is required before entering the venue. (must be below 37.5 °C)
Individuals with body temperatures above 37.5 C, have a fever or other symptoms shall strictly not be allowed to enter the venue.
Customers who are not feeling well or feeling feverish are advised to remain home and rest, or to seek immediate medical assistance.
Do sanitise your hands thoroughly before entering the venue.
The Organizer reserves the right to reject any entries of Customers to the event.
Common touched areas will be cleaned and disinfected after each show.
Seniors and those with chronic health problems are advised to consider the risk of complications of the new coronavirus before entry.
Organizer and owner/management of Venue shall give full cooperation to the government to address the concern on the pandemic prevention plan/ strategy. For any updated arrangement please visit the King Entertainment's Facebook Fan Page https://www.facebook.com/kingentertainmenthk
Information is correct at this point of publication; Organizer reserves the right not to inform anyone on any change.
Sales Terms and Conditions
One person per ticket regardless of age, subject to specific terms and age limit specified for the event.
Before purchasing the ticket, do carefully review the event details and selected date or timeslot. As a condition of sale, there are strictly no refunds, exchanges or cancellations once the booking is completed.
Confirmation email for ticket purchase will be sent to the email address provided by Customer as a reference of successful transaction. Trip.com shall not be responsible for any delayed or undelivered emails due to the submission of incorrect details i.e. email address by Customers, or due to issues that are out of Trip.com's control (such as problems caused by Internet, email service providers, etc.).
Note that if you have chosen the courier option, physical tickets will be delivered by a third party vendor, SF Express, and the delivery address is limited to Hong Kong addresses only.
Customers should be responsible to provide the correct delivery address and personal information requested during check-out on Trip.com's Distribution Channels. Trip.com and the Organizer shall not bear any responsibility for the loss of ticket(s) due to incorrect or incomplete delivery address or information.
If tickets are lost or damaged, Trip.com and the Organizer will not reissue or replace the tickets or bear any responsibility.
For courier delivery of tickets, in the event if Customers have not received the ticket(s) seven (7) days before the event day, please contact Trip.com immediately.
Please present the tickets at the entrance of the show.
Trip.com shall not be liable for or obliged to refund any unredeemed physical tickets due to the customer's personal reasons.
Tickets are issued/sold on behalf of the Organizer of the event whose name appears on the ticket.
Organizer of the event is solely responsible for all related obligations and liabilities of the event. Trip.com does not accept any liabilities in connection with any event. In case of dispute, the decision of Trip.com and Organizer of the event shall be final.
All the event's content is the sole responsibility of the Organizer from which such content originated. This would mean that the Organizer, and not Trip.com, is entirely responsible for the content that it posts on Trip.com's Distribution Channels. Trip.com does not control the content posted by the Organizer and, as such, does not guarantee the accuracy, integrity or quality of such content. Under no circumstances will Trip.com be liable in any way for any content, including, but not limited to, any errors or omissions in any content, or for any loss or damage of any kind incurred as a result of the use of any content posted, e-mailed, transmitted or otherwise made available via Trip.com's Distribution Channels.
Ticket Validity
No seat selection is allowed by Customers. Trip.com's system will automatically select the best available seat for Customers at the time of the transaction.
A valid ticket must be presented for admission to the venue.
Admission is subject to tickets produced at the entrance.
Tickets are non-transferable, not refundable, not exchangeable and/or non-cancellable once ticket(s) is sold on Trip.com's Distribution Channels.
Organizer reserves the right to take action against any person who breaches any of the above terms and conditions.
Remarks
The performance may contain strobe lighting.