Activity Details
Established in 1994, the Chinese-style EcoPark is a leisure, recreational and cultural destination for a wide range of age groups. Facilities include organic gardens, animal farms, adventure play area etc. Packed with different agricultural workshops and festival activities, the EcoPark is here to offer fun and great outdoor experiences for all visitors.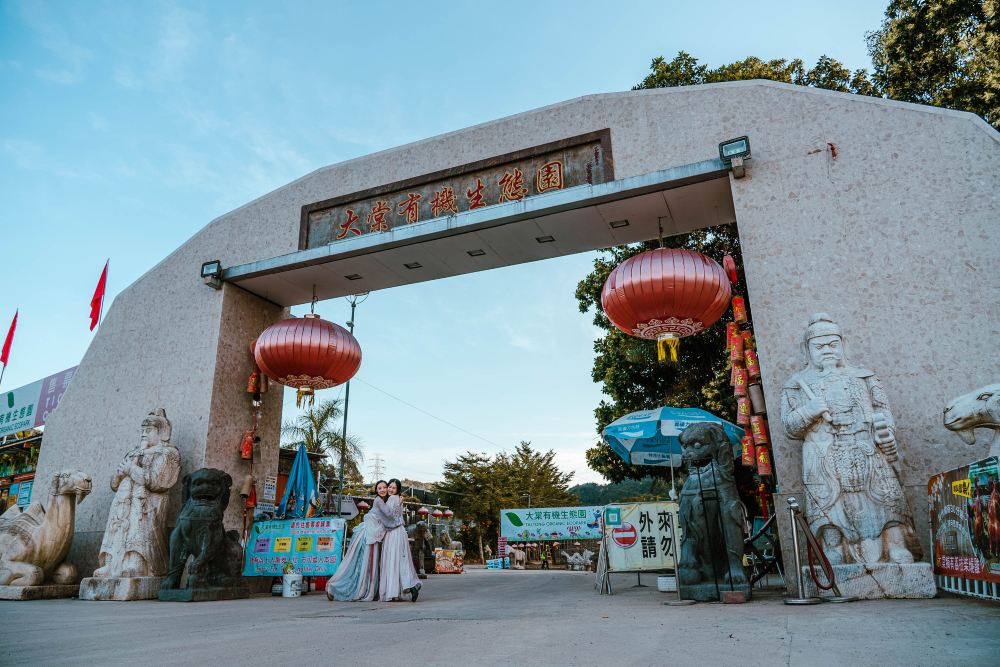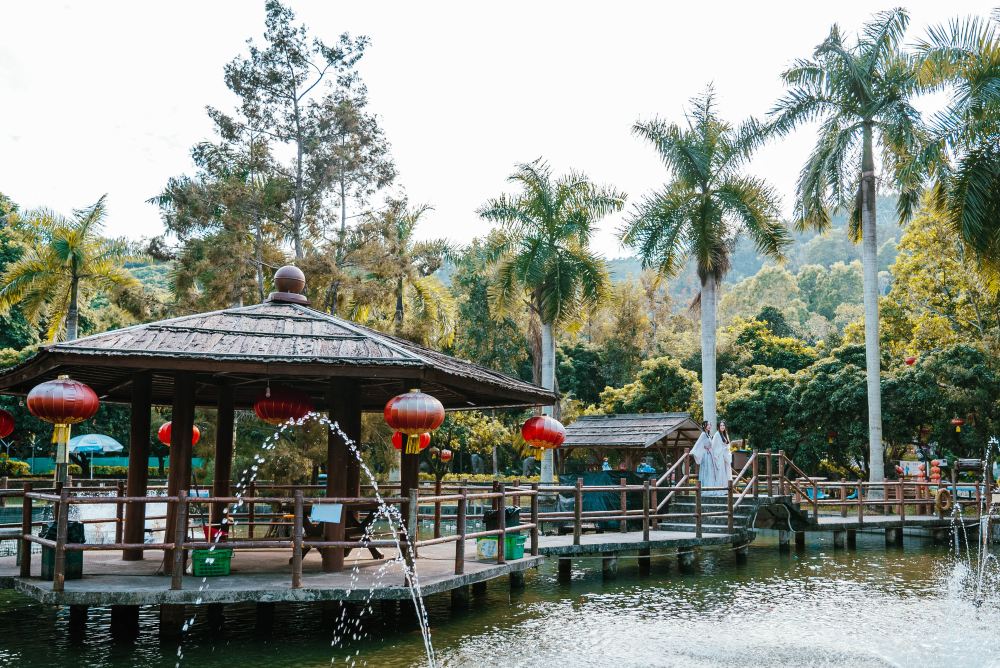 Feel the solemnity and solace when you walk into the Kwan Kung Statue Garden where the magnificent statue is displayed in dedication to the famous Chinese Martial God Kwan Kung. Another highlight of the Garden is the peacocks around - you can see them walking just steps away from you!
Allow yourself to enter the passage of Zen's mindfulness in this quiet and spacious Zen garden. Take your moment to meditate and restore calm and balance in your life.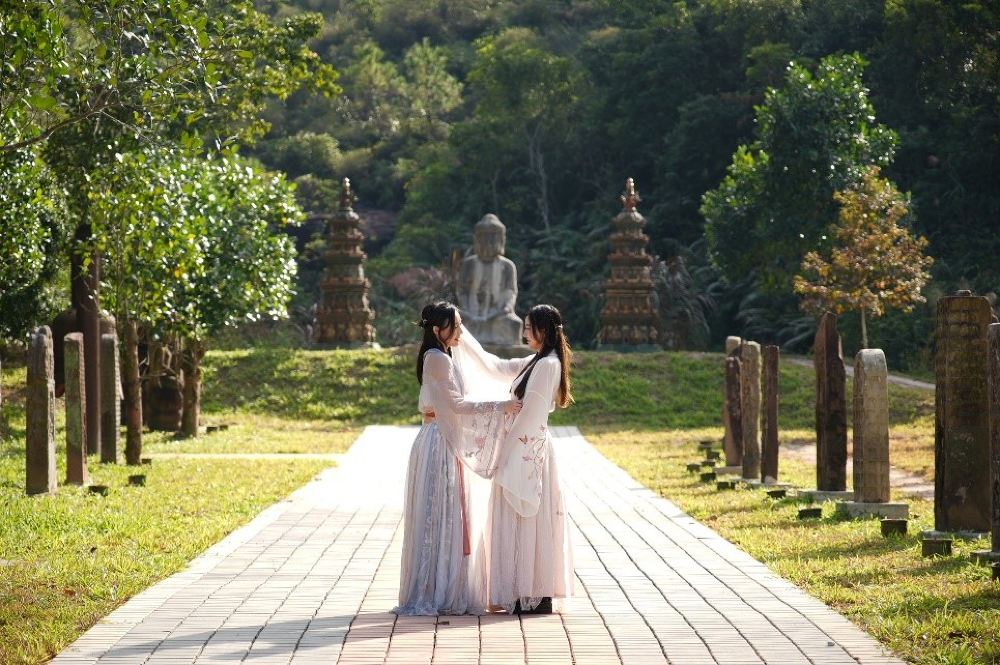 From December to February, the leaves of the sweet gum transforms their colours into Autumn red. Its perfect to capture this beautiful scenic the season offers in your Hanfu.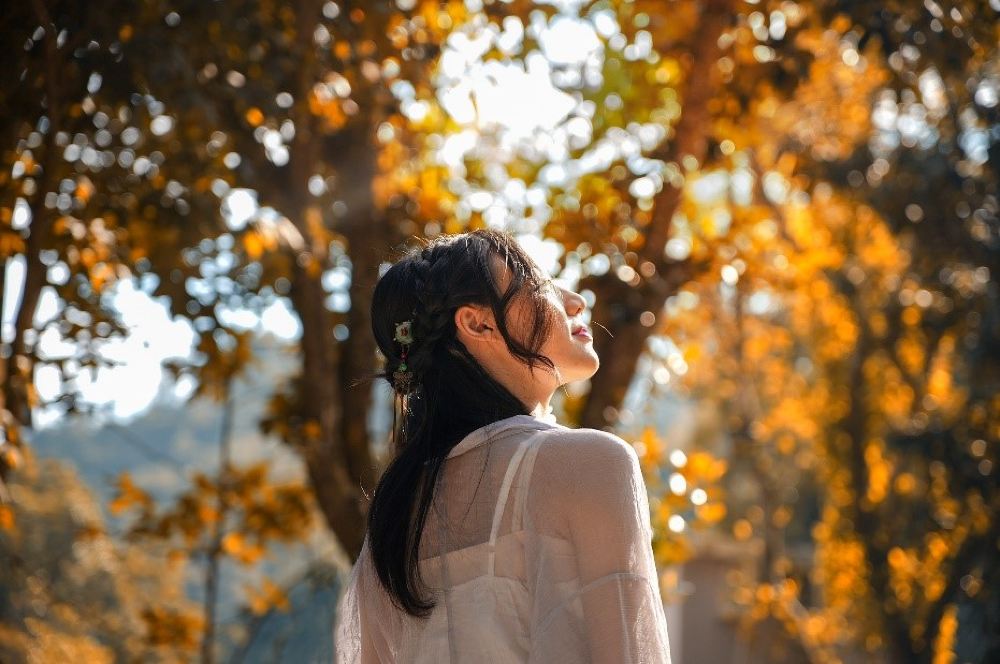 Excellent photography location that reflects its cultural roots. Chinese pavilion over the water, elegant koi fishes amid beautiful lotus flowers - the place has so much to offer. Apart from fish feeding, you can also put floating lanterns in the rivers during the time of Hanfu Festival!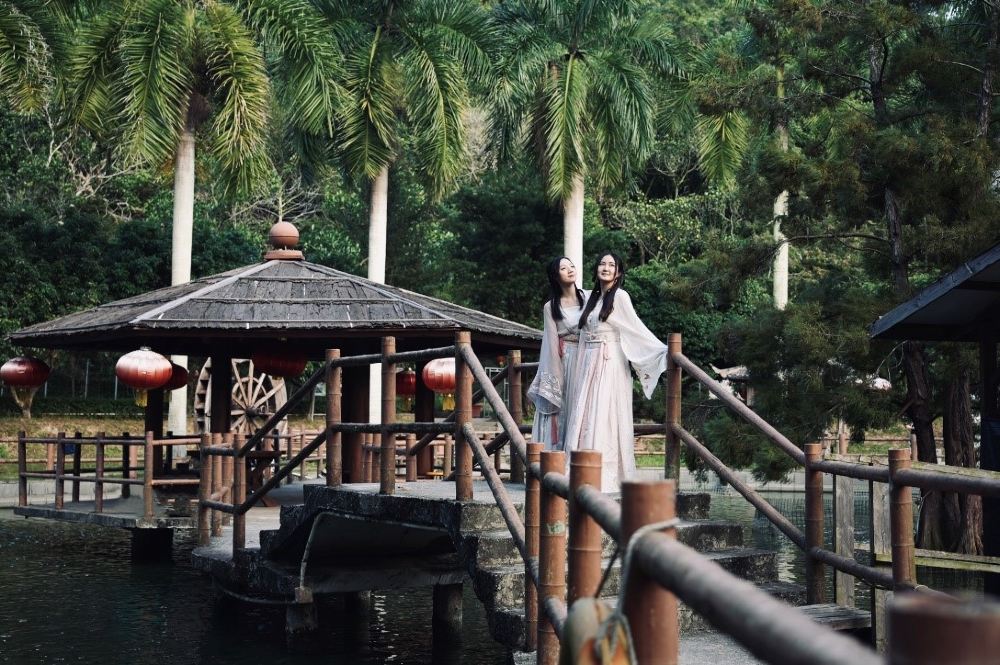 One of the picture-perfect spots in the EcoPark that you should put on the top of your list! There is no scenic backdrop better than this for Hanfu photography - mountains, tall trees and streams.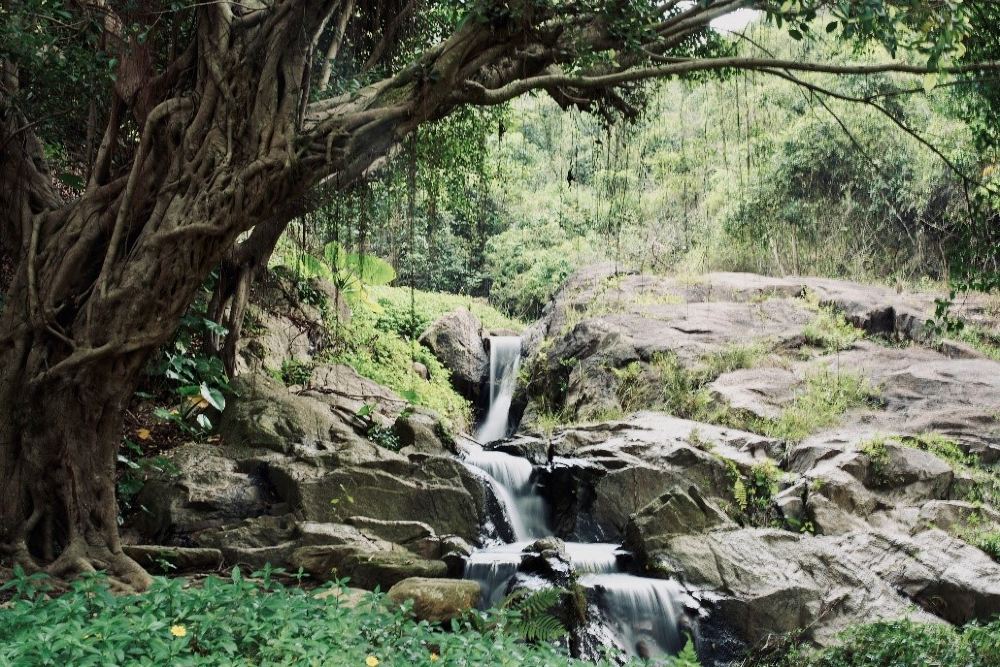 Booking Validity
Valid from December 12, 2021 to February 15, 2022 (local time), Valid for 1 use(s) only
Change & Refund Policies
Once this product is successfully booked, it cannot be changed or canceled
How to Use It
All times are given in local time
After successful booking, please present the QR Code in designated booth outside the park to redeem the physical tickets.
Location:11 Tai Tong Shan Rd, Yuen Long, Hong Kong
Business hours:9:00am-6:00pm