https://www.trip.com/travel-guide/attraction/bangkok/erawan-shrine-77017/
Overview
Nearby
Reviews

Win Prizes
Details
Recommended
Erawan Shrine
พระพรหม เอราวัณ
4,670 Reviews

based on 2,689 reviews

Open
Open from 6:00am-11:00pm
Recommended sightseeing time:
1 hour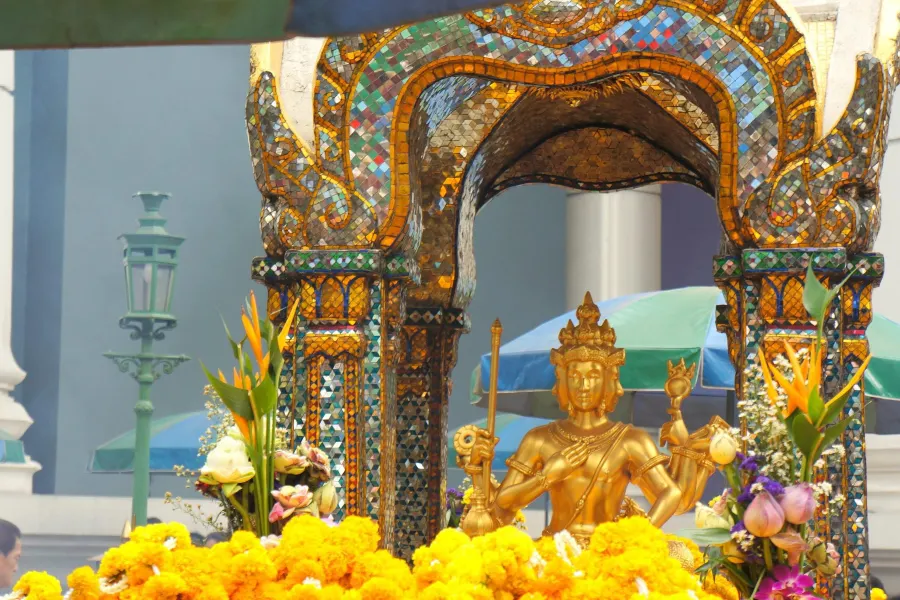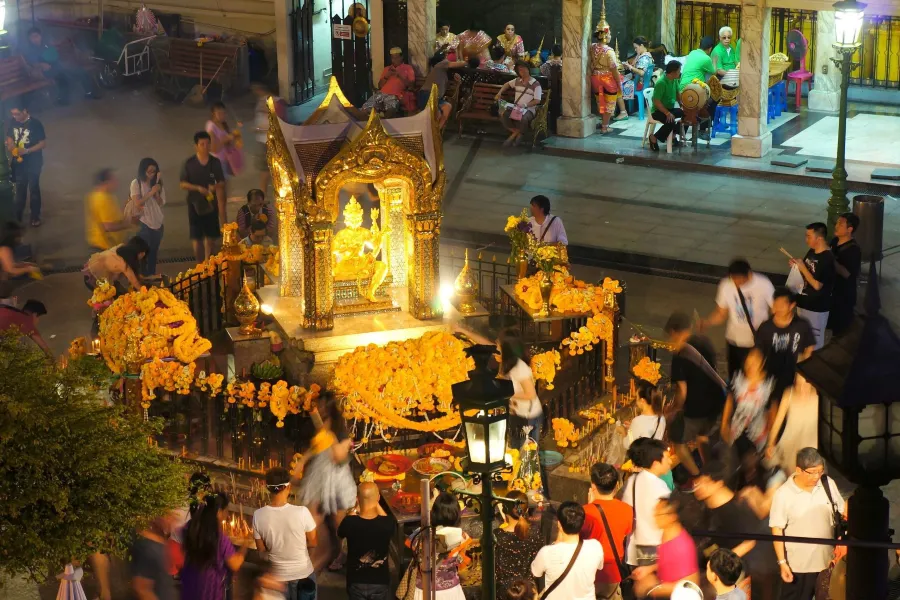 (undefined reviews)
Trip.com
TripAdvisor
All (4,670)
Latest
Positive (4,193)
Negative (71)
Photos (3,863)
Additional Information
Introduction
The Four-Faced Buddha in Bangkok, Thailand, is known for its efficacy. For this reason, the Buddha is widely admired and highly sought after by the stars and celebrities of Hong Kong and Taiwan. Because it is located near large shopping malls like the Central World, it has also become a famous tourist attraction in Bangkok. In Thailand and Southeast Asia, the Four-Faced Buddha is considered a benevolent god. The Four-faced Buddha in Bangkok is in the Erawan Shrine amd the statue of the god is about 4 meters high. There are four faces altogether, which represent the four virtues of compassion, empathy, joy and charity. Those who pray for spiritual ascension must work hard to cultivate these four virtues.