https://www.trip.com/travel-guide/attraction/honolulu/hanauma-bay-88224/
Overview
Nearby
Reviews

Win Prizes
Details
Recommended
Hanauma Bay
Bahía de Hanauma
Opening Soon
Open on Mon-Fri, Sun,7:00am-7:00pm
Recommended sightseeing time:
3-4 hours
Address:
Hawaii Kai,Honolulu, HI
Map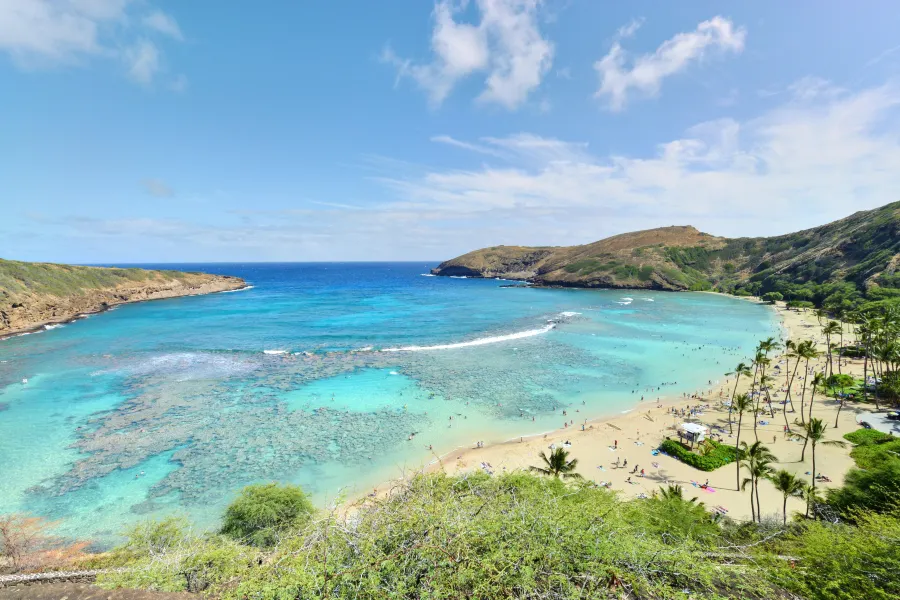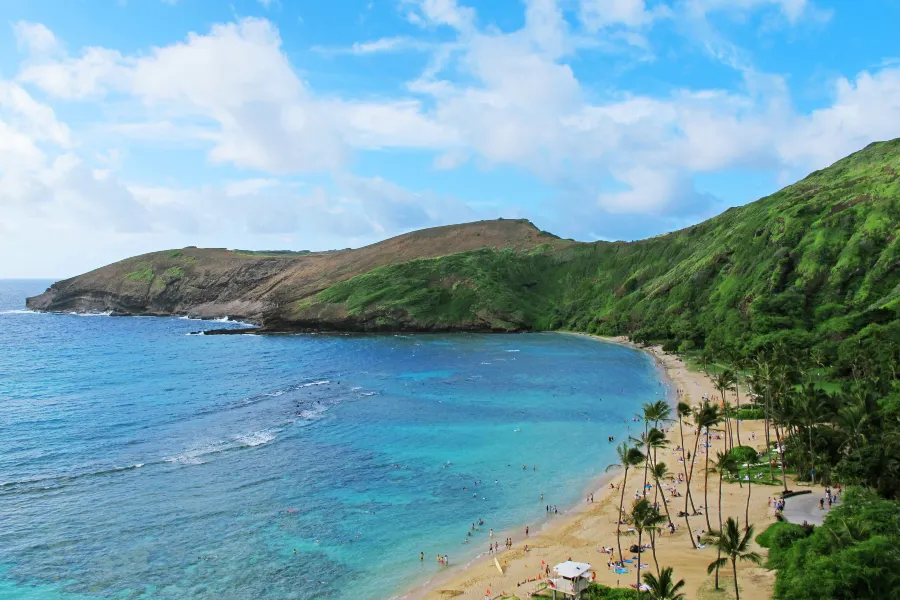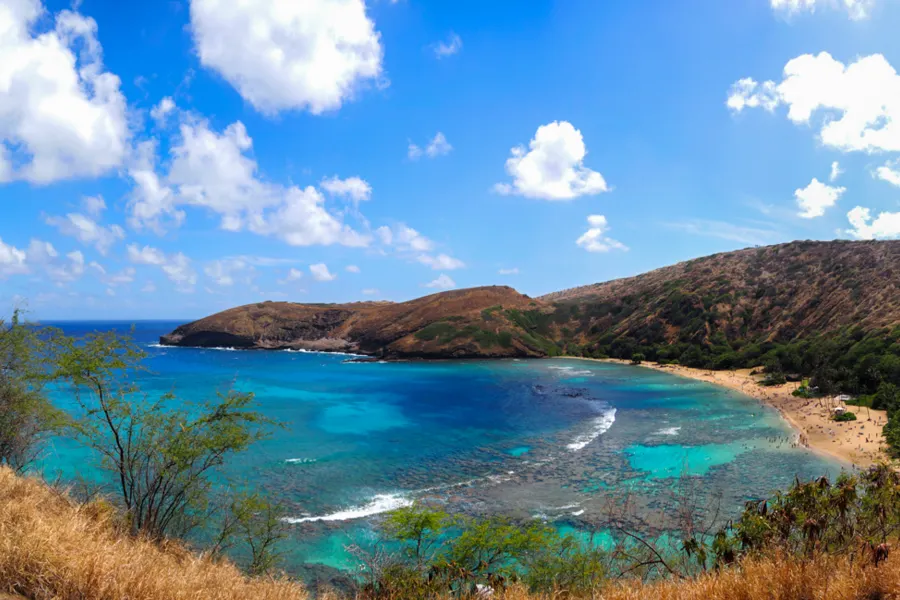 All (481)
Latest
Positive (423)
Negative (1)
Photos (239)
Additional Information
Introduction
Hanauma Bay is a natural bay at Diamond Head. Its shallow water and calm seas make it a perfect spot for snorkeling and swimming. One may watch a video footage upon arriving at Hanauma Bay, which introduces how the bay was formed and its ecological environment. After the film, one may head downhill and make for the locker room to change into swimming suits. The beach boasts delicate sand and clear water. One may either play on the beach or go swimming and snorkeling under water. The further into the sea, the more natural coral reeves and colorful species of fish there are.