App
Download the App for Free
Apa yang harus saya perhatikan saat memasuki stasiun dan naik kereta?
Harap bawa ID valid Anda yang digunakan saat memesan dan tiket kertas untuk memasuki stasiun. Kami sarankan untuk tiba di gerbang 20-30 menit sebelum keberangkatan. Harap diperhatikan bahwa boarding berakhir 5-10 menit sebelum waktu keberangkatan terjadwal.
Untuk kereta yang berangkat dari Stasiun Kowloon Barat Hong Kong, harap tiba di stasiun setidaknya 45 menit sebelum keberangkatan untuk mengambil tiket Anda dan menyelesaikan prosedur keluar dan masuk.
Kami sarankan penumpang yang bepergian antara Guangzhou dan Hong Kong tiba di stasiun 1 jam lebih awal untuk menyelesaikan prosedur keluar-masuk.

Brand of the Year Awards 2020, South Korea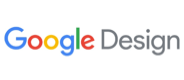 Google Material Design Awards 2019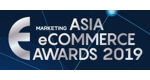 Asia eCommerce Awards 2019, Hong Kong
Copyright © 2021 Trip.com Travel Singapore Pte. Ltd. All rights reserved
Site Operator: Trip.com Travel Singapore Pte. Ltd.