21 Sotsialisticheskaya street, Saint Petersburg, 191119, Leningrad Oblast, Russia
Show on map
Opened: 2020 Apartment-hotel YE'S is a European approach to rental housing. YE'S is the first Russian chain of apart-hotels, established in 2011. The network is developing in Moscow, Saint-Petersburg and outside Russia. Apartment-hotel YE'S was awarded with the international certificates and awards: certificate of the international system BREEAM, the winner of the Russian stage of the International competition FIABCI Prix d'excellence, laureate of Russian Hospitality Awards We offer for your accommodation comfortable apartment where you can enjoy a huge range of additional services, from room cleaning to the delivery of the products. Comfort, homely atmosphere and a high level of service provide a friendly and qualified staff. From the entire list of services you will be able to choose only those services that you need for a comfortable stay and not to overpay for the rest. All apartments are equipped with everything necessary for comfortable living: stylish furniture, modern appliances, wifi, kitchenware. Each of the apart-hotel YE'S has a restaurant, a café, fitness center, Parking, storage. You can also use a wide range of services: from cleaning to dry cleaning. Apart-hotel YES Marata is located in the epicenter of the cultural and business life of St. Petersburg in the Central District at 21 Sotsialisticheskaya Street, a 7-minute walk from the Ligovsky Prospekt metro station and 15 minutes from the Moskovsky Railway Station
Show More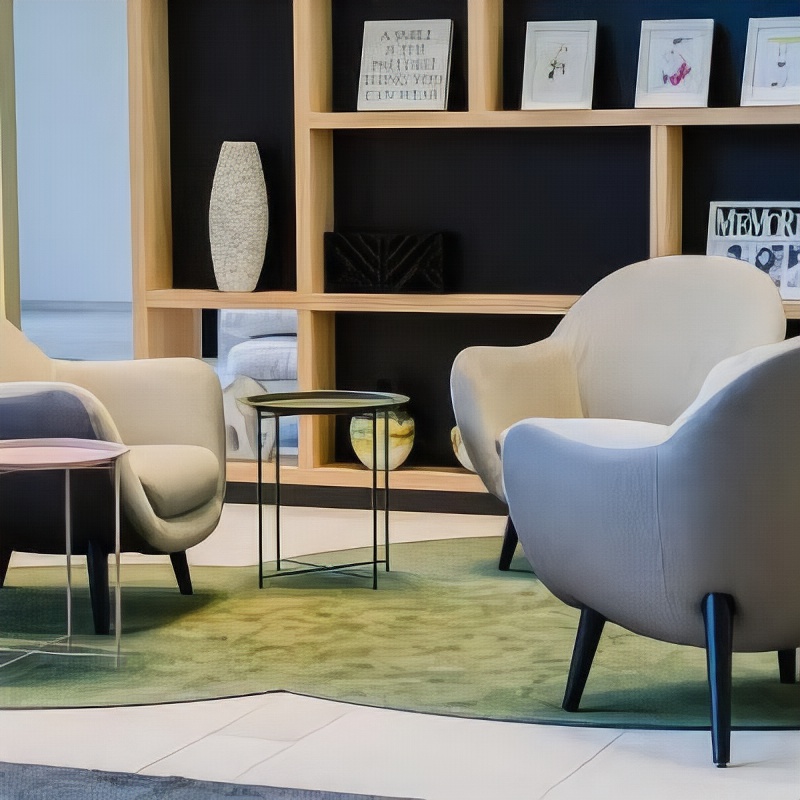 10 places of interest within 1000m
View Map
Studio Apartment(SofaBed)
Hotel Policy
Check-in and Check-out
Check-in
from 14:00
Check-out
before 12:00
Need to Know
Important City Info
A foreign citizen is subject to registration at the place of stay: At the address of the hotel or other organization providing hotel services. To fill out the arrival notification form, a foreign citizen presents to the receiving party an identity document, a migration card (except for cases when a foreign citizen is released from the obligation to fill out a migration card in accordance with an international agreement of the Russian Federation) and (or) a residence permit or a temporary residence permit (for a foreign citizen permanently or temporarily residing in the Russian Federation). In case of arrival of a foreign citizen to a new place of stay, required to provide their identity document and immigration card, and proof of check-in information from the former hotel in Russian Federation.
[Jan 1, 2021 - Dec 31, 2026] According to the Government Decree No. 1853 of 11/18/2020 (clause 18), Minors under the age of 14 are required to check in the hotel with the documents of their parents (adoptive parents, guardians). If the accompanying persons are not legal guardians, they are required to provide the notarized consent form of the legal guardians (one of them) and the birth certificate of the minors. Minors aged 14 or above, in the absence of legal representatives next to them, are required to check in the hotel with his/her identity document and a notarized consent form from the legal guardian (one of them).
Hotel Description
Opened: 2020
Number of Rooms: 85
Apartment-hotel YE'S is a European approach to rental housing. YE'S is the first Russian chain of apart-hotels, established in 2011. The network is developing in Moscow, Saint-Petersburg and outside Russia. Apartment-hotel YE'S was awarded with the international certificates and awards: certificate of the international system BREEAM, the winner of the Russian stage of the International competition FIABCI Prix d'excellence, laureate of Russian Hospitality Awards We offer for your accommodation comfortable apartment where you can enjoy a huge range of additional services, from room cleaning to the delivery of the products. Comfort, homely atmosphere and a high level of service provide a friendly and qualified staff. From the entire list of services you will be able to choose only those services that you need for a comfortable stay and not to overpay for the rest. All apartments are equipped with everything necessary for comfortable living: stylish furniture, modern appliances, wifi, kitchenware. Each of the apart-hotel YE'S has a restaurant, a café, fitness center, Parking, storage. You can also use a wide range of services: from cleaning to dry cleaning. Apart-hotel YES Marata is located in the epicenter of the cultural and business life of St. Petersburg in the Central District at 21 Sotsialisticheskaya Street, a 7-minute walk from the Ligovsky Prospekt metro station and 15 minutes from the Moskovsky Railway Station
Haven't found the right hotel yet?