Moriyama 1-12-4 Kanazawa, Kanazawa, 9200843, Ishikawa Prefecture, Japan
Show on map
The ancient city of Kanazawa is a renovated and reserved inn located in Moriyama near Higashi Chaya District From the space design to the bed it is a unique space made with plenty of wood There are rooms of about 80 square meters living room kitchen bed space and unit bath There are 6 beds in 3 rooms all of which are semidouble size and you can spend comfortably Since the entire building is rented in a very quiet residential area there is no contact with an unspecified number of people as in the city so families and groups can stay with peace of mind as a virus countermeasure Equipped with 2 private parking lots Because the road is narrow you need to be careful with large vehicles Please be careful about large vehicles We do not accept night noises or parties Please use only for those who want to enjoy a quiet night time
Show More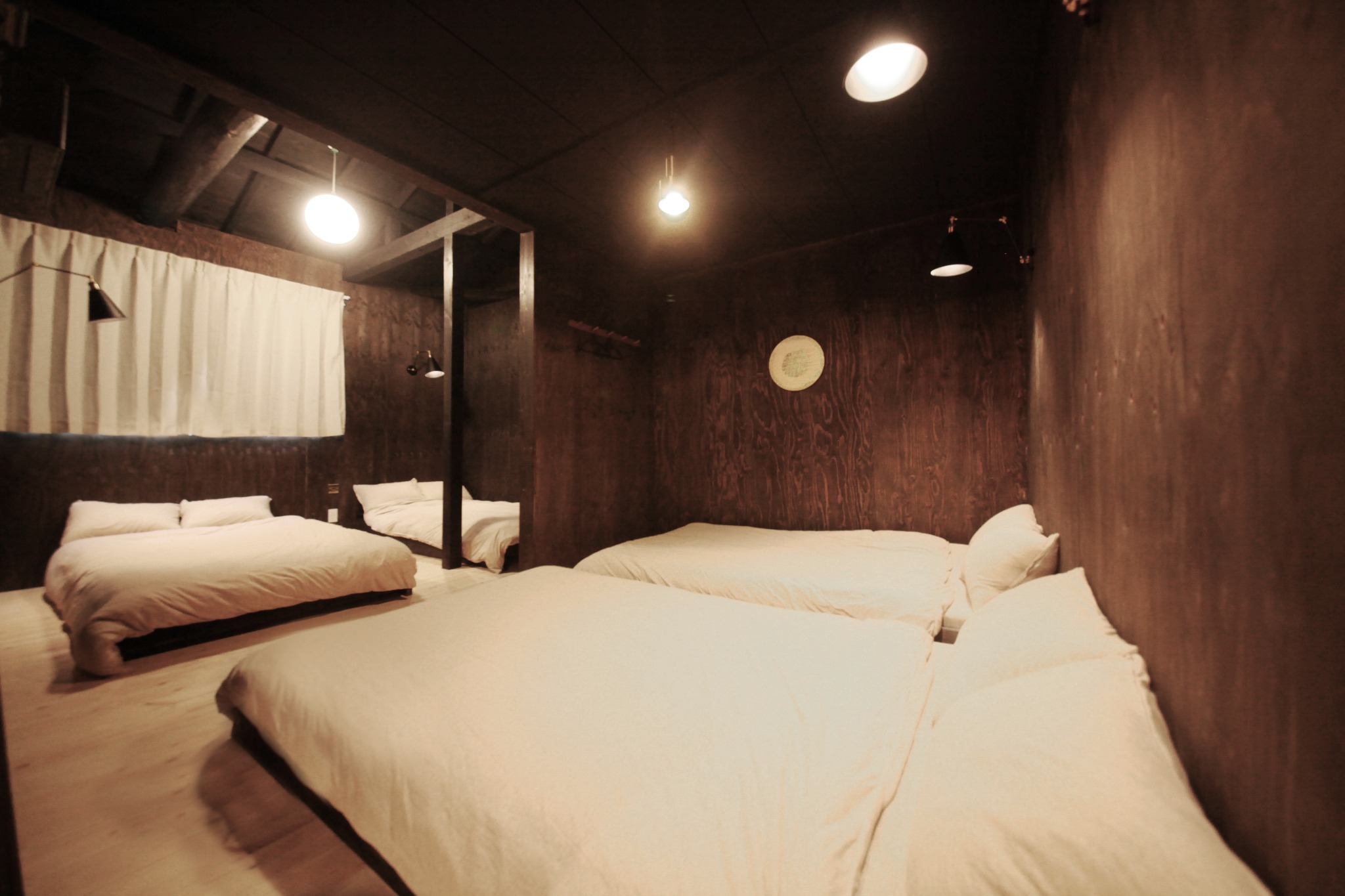 10 places of interest within 1000m, 2km from downtown
View Map
Hotel Policy
Check-in and Check-out
Check-in
from 15:00 to 20:00
Check-out
before 11:00
Need to Know
Check-in and Check-out Times
Check-in: from 15:00 to 20:00. Check-out: before 11:00. Please ensure you check in within the designated times.
Important City Info
An additional accommodation tax is required in Kanazawa. Guests are required to pay JPY200 per guest per night if the room rate per night is less than JPY20,000, and JPY500 per guest per night if the room rate per night is equal to or above JPY20,000. This surcharge is not included in the total rate for some rooms and must be paid at the hotel.
Hotel Description
The ancient city of Kanazawa is a renovated and reserved inn located in Moriyama near Higashi Chaya District From the space design to the bed it is a unique space made with plenty of wood There are rooms of about 80 square meters living room kitchen bed space and unit bath There are 6 beds in 3 rooms all of which are semidouble size and you can spend comfortably Since the entire building is rented in a very quiet residential area there is no contact with an unspecified number of people as in the city so families and groups can stay with peace of mind as a virus countermeasure Equipped with 2 private parking lots Because the road is narrow you need to be careful with large vehicles Please be careful about large vehicles We do not accept night noises or parties Please use only for those who want to enjoy a quiet night time
Haven't found the right hotel yet?