celibyeoui
389, Yeoungdeungpo-ro, Yeoungdeungpo-gu, Seoul, Republic of Korea, Seoul, 07318, South Korea
Show on map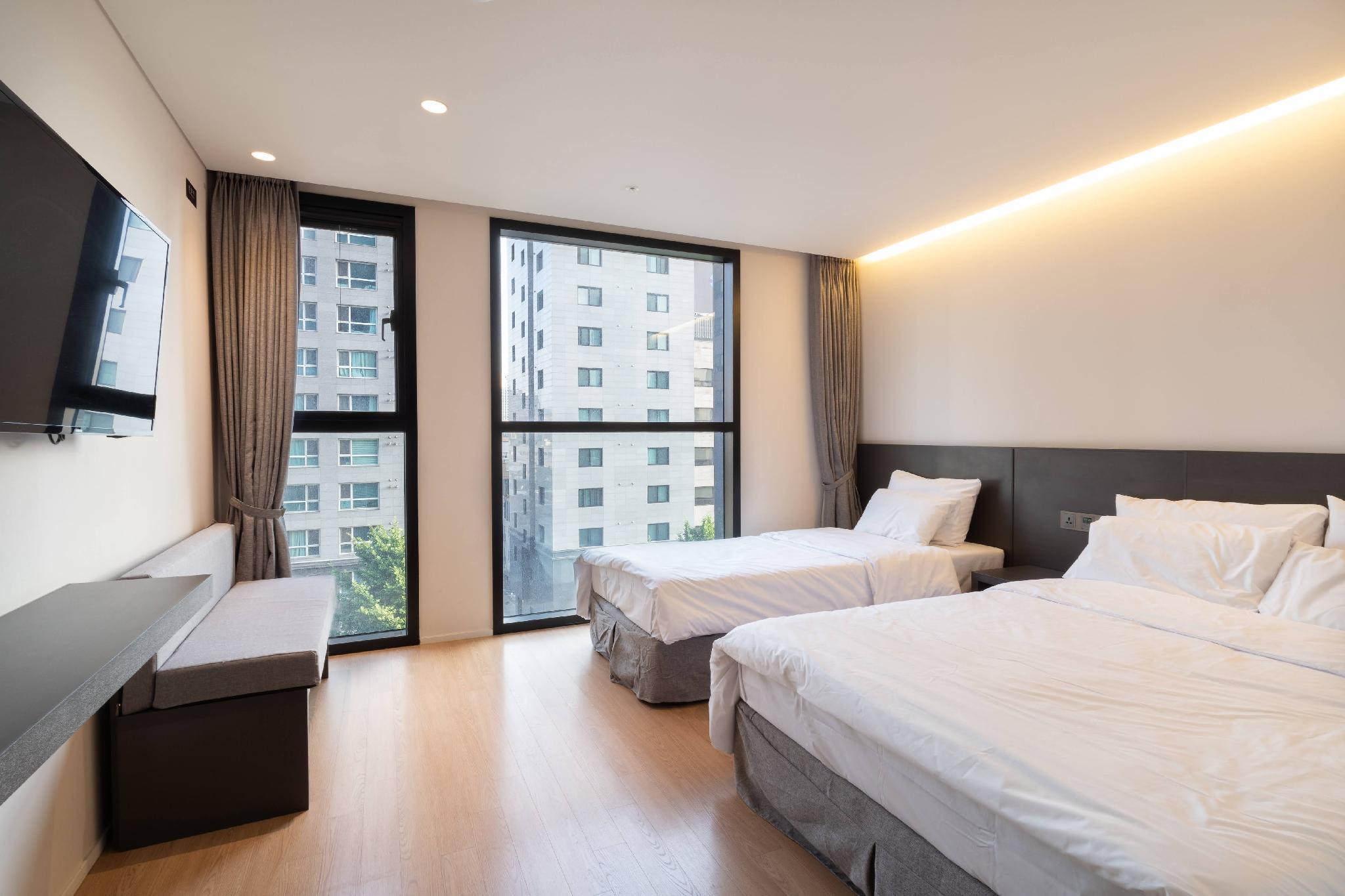 7 places of interest within 1000m
View Map

Deluxe Room with City View
1 Single bed and 1 Double bed
23m²
All Amenities
Hotel Policy
Check-in and Check-out
Check-in
from 14:00
Check-out
before 12:00
How much does it cost to stay at celibyeoui?
Prices at celibyeoui are subject to change according to dates, hotel policy, and other factors. To view prices, please search for the dates you wish to stay at the hotel.
What is the closest airport to celibyeoui?
The closest airport is Gimpo International Airport. It is 11.8km from the hotel and approximately a 30minutes journey by taxi.
What are the check-in and check-out times at celibyeoui?
The check-in time is from 14:00 and the check-out time is before 12:00.
Is parking available at celibyeoui?
No, there's no parking available at celibyeoui.
Where is celibyeoui?
The hotel address is 389, Yeoungdeungpo-ro, Yeoungdeungpo-gu, Seoul, Republic of Korea. The hotel is 7.59 km from the city center.
Is celibyeoui close to transport stations?
The closest station is Daebang. It is 280m from the hotel. View On Map
Is celibyeoui nearby popular attractions?
celibyeoui is near the following attractions: Yeouido Hangang Park Saetgang Ecological Park(Approximately 429m), Yeouido Saetgang Ecological Park(Approximately 550m), Jamae Park (Ankara Park)(Approximately 724m).
Show More
Haven't found the right hotel yet?