Day1 | Morning
Opening Hours: Open from 8:00am-4:30pm
Ticket Price: 200 THB
Recommended Length of Stay: 1.0-3.0 Hours
Location: Ko Chang 23170, Thailand
KlongPluWaterfall is a natural waterfall hidden in the depths of Koh Chang. The amount of water in the waterfall is not very large, forming a clear pool. The trickle of the waterfall is very delicate and has a strong fairy spirit. There are many small fish in the pool, you can also go down for swimming and have a good experience.
Reviews from Real Guests:
น้ำอิง: @ Mu Ko Chang National Park - Mu Ko Chang National Park Klong Plu Waterfall, Koh Chang, not much water, but can play at the 5th station, walk in about 600 - 700 meters, entrance fee, adults 40 baht, children 20 baht.
Preaw: Beautiful jelly, cool yen water, Nong Pla 1 here is not afraid of people. Be tangible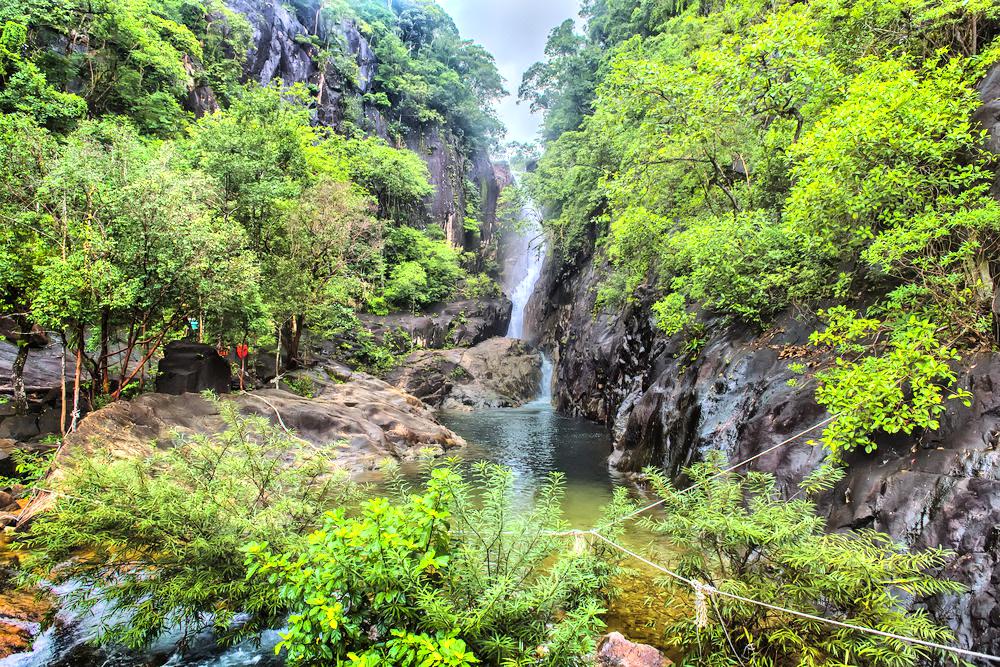 Day1 | Afternoon
Now we come to another great highlight in the city: Koh Chang.
Opening Hours: Open 24 hours
Ticket Price: Free
Recommended Length of Stay: 1-1 Days
Location: Koh Chang, Trat, Thailand
Elephant Island, also known as Chang Island, is located in the Gulf of Thailand on the east coast of Thailand. It is a relatively large island in Thailand. It is named because the shape of the island looks like an elephant playing in the sea, exposing the back of the upper body. for Elephant Island. With jungle-covered steep mountains rising from the sea and surrounded by white sandy beaches, green Koh Chang is in many ways an ideal tropical island.
Reviews from Real Guests:
น้ำอิง: When I say that I go to "Koh Chang", most people often think about diving over there. But do you know that Koh Chang also has many natural attractions. Including hiking, waterfalls, mangrove forests, chilling, taking pictures, who would know that this is Koh Chang? Come to one place but get a full feeling Recommend to come at least 3 days or more, just right. And travel on the shore, traversing the island continuously, playing soft music, listening to it!
라파엘르: Hong island near Kochang Island...~~~If you walk around the beach around Kochang Island, you can rent a private boat ~~~Price bargaining abilityA must enter fee 300 bahtGood for bathing and taking pictures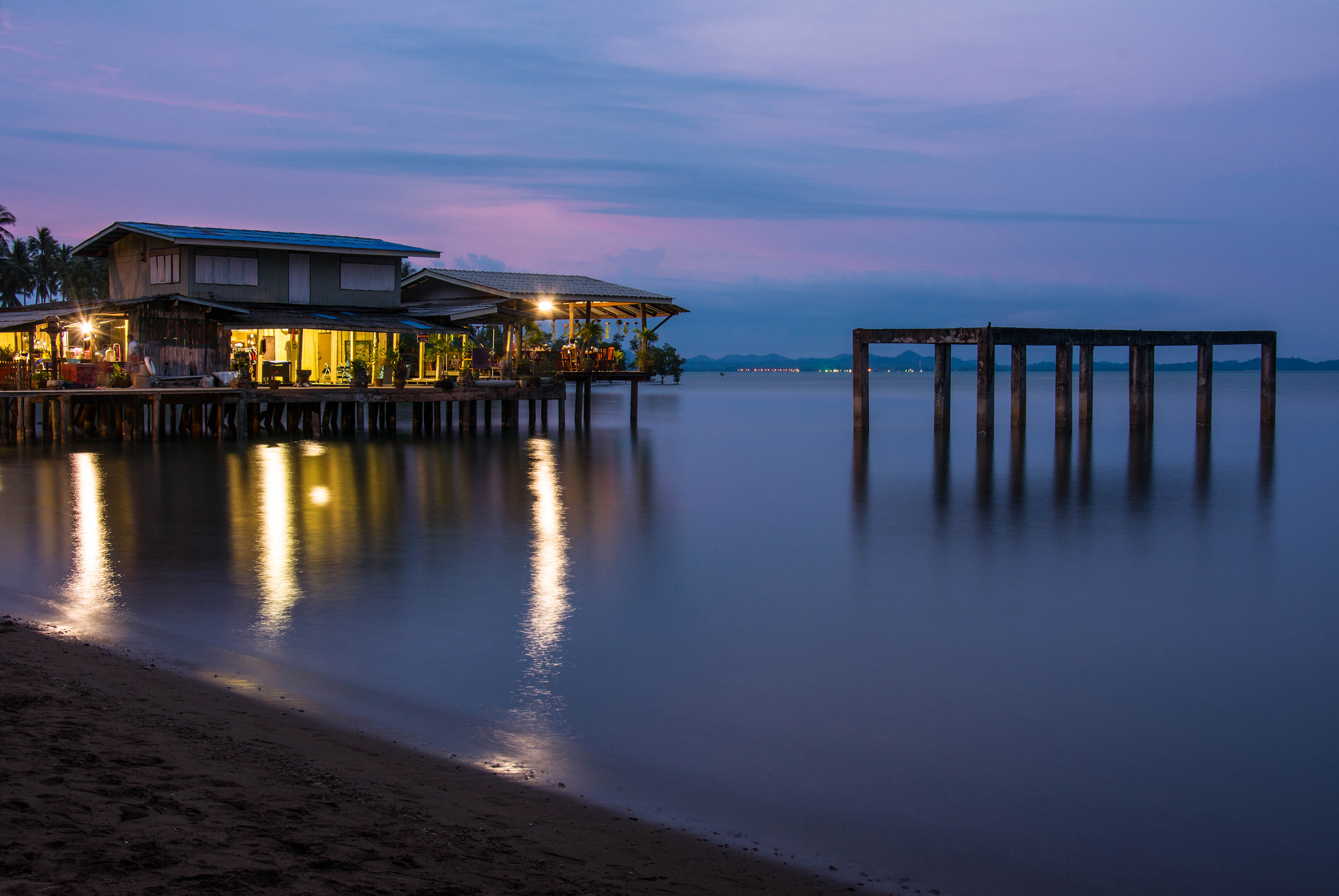 Day1 | Evening
If you want to explore other popular attractions later, SYLVAN Koh Chang is a suitable place for you to stay and refresh.
Sea View Resort and Spa is a convenient 5-minute drive to Kai Bae Beach. Boasting an outdoor swimming pool, the hotel provides free Wi-Fi in all rooms. A free shuttle service and free private parking are available.

Tastefully decorated, each spacious air-conditioned room comes with a flat-screen TV, safe, fridge and minibar. It is equipped with a balcony with views of the sea. Shower facilities, hairdryer and bathrobe are included in an en suite bathroom.

Staff at the 24-hour front desk can attend to guests' requests. Laundry services are available at an extra charge. To unwind, guests can indulge in a soothing massage at the spa. Information on day trips and local attractions can be found at the tour desk.
Day2
Opening Hours: Open 24 hours
Ticket Price: Free
Recommended Length of Stay: 1-1 Days
Location: White Sand beach, Trat, Thailand
White Beach is a beach developed earlier on Koh Chang. The sand is soft, the sea water is crystal clear, and you can watch the beautiful sunset. The surrounding infrastructure is complete. There are many hotels to choose from near the beach, and the streets are full of "horses killing chickens" and spas, small restaurants, large restaurants and convenience stores, which are very lively.
Reviews from Real Guests:
VALV: I LOVE KOH CHANG ❤️❤️❤️❤️😻😻😻😻 The far north is probably the best beach on the island. The central area is the busiest. Expect crowds in High Season. White Sand Beach is the first beach that you reach after heading through Klong Son and over the steep hill. As you start to head down the hillside you'll see the viewpoint with picture postcard panorama along the length of the beach and south towards the small islands that lie off the west coast of Koh Chang. It all looks very serene from up here. Then, as the road after the road has winded down to sea level, you're greeted by a huge, newly constructed annex to KC Grande Resort where some of the rooms are either just a few metres from the main road or have views towards a concrete wall of the block in front. Around the corner the 7-eleven marks the starting point of White Sand Beach. This is by far the busiest and most built up beach on the island. After experiencing the the shock to the system that was the roadside cement works and shops with no English signs in Klong Son village, on the other side of the hill, you can now relax safe in the knowledge you are in package tour civilisation. As such all your needs are catered for in English, Chinese and Russian. Check in to your resort, wake up at 4am the next morning to reserve your sunbed by the pool. Back to sleep and after your breakfast buffet, jump on the sun lounger and you only need remember to turn over every 30 minutes to allow the sun's rays to bake various pale body parts. You need never move for a week.
Preaw: White sandy beach is a beach with fine white sand as the name suggests. It is another place that you cannot miss if you come to Koh Chang quite. This place is particularly busy. Because there are tourists from all over the world coming to sunbathe and play in the sea, making it both accommodation, resorts and restaurants with a good atmosphere. Let us choose to sit and chill a lot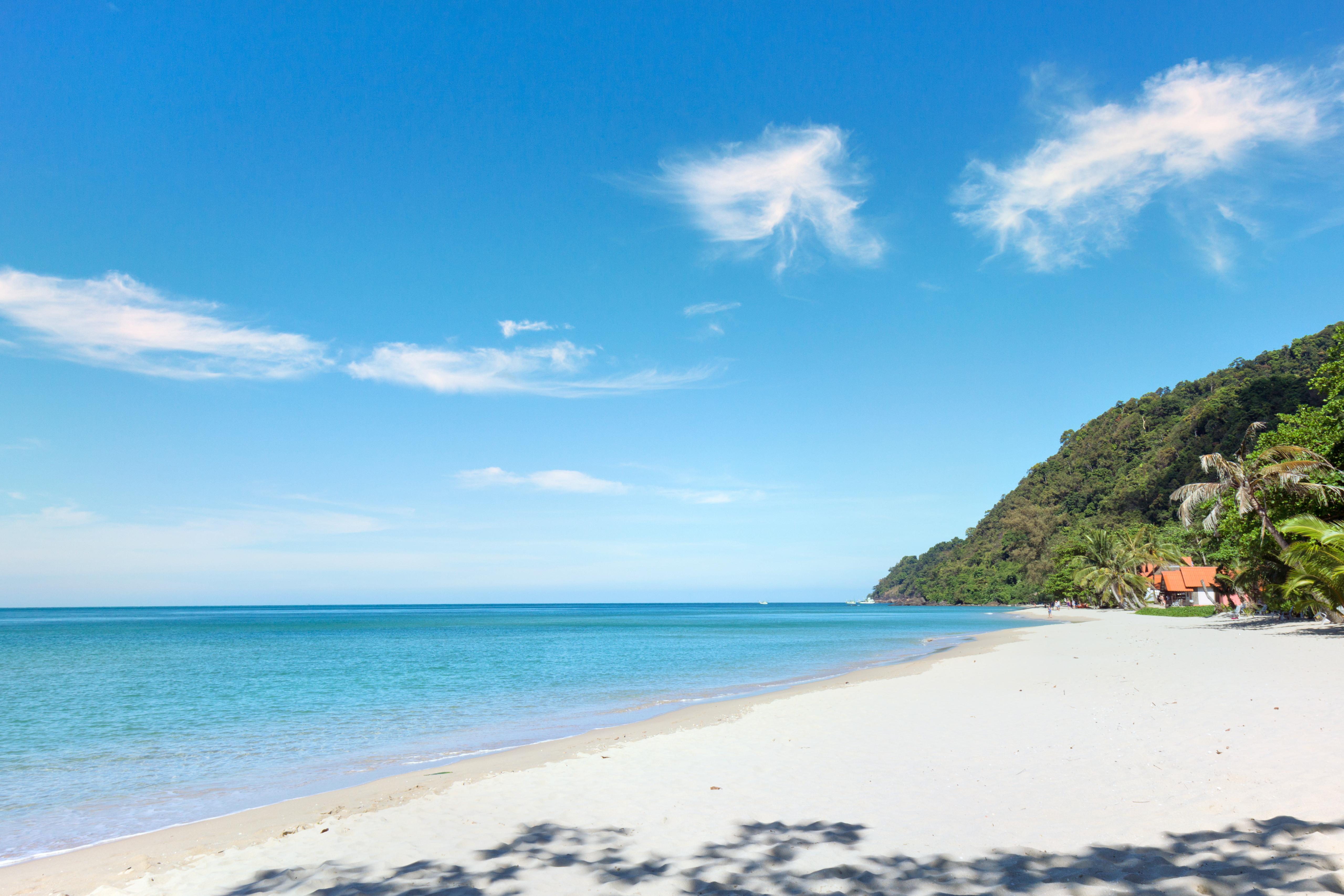 Day2 | Evening
Looking for a bed nearby after finishing your journey at White Sand beach? Peninsula Beach Resort is one of your top choices.
The Peninsula Beach Resort is located within Siam Royal Bay, a large holiday destination with combined 1.2 miles of beautiful beachfront, a golf course as well as numerous sports facilities and dining outlets.
Featuring luxurious rooms, a 40-meter salt-technology infinity pool, and massage facilities. It is a perfect destination for a relaxing holiday.
Peninsula Beach Resort will accommodate guests in the Beach Front Junior Suites. All rooms are air-conditioned with flat-screen TVs and spacious en-suite bathrooms. Free high-speed WiFi is also available throughout the property.
Overlooking the Gulf of Thailand, the Beach Club Restaurant serves Thai and European cuisines with snacks, drinks, and exotic cocktails. Alternatively, guests can order room service. A continental breakfast is available each morning at the resort.
Guests can enjoy some of the best activities in Koh Chang including yoga, boxing, fishing, diving, kayaking, snorkeling, and Thai cookery classes. The free in-resort shuttle can be used to conveniently commute to all beaches, dining outlets and facilities.
Peninsula Beach Resort is a great choice for families, honeymooners, and travelers interested in serenity and peace.
* All reviews in the blog are machine-translated.