Pinang merah kav 1 no.1 Malang, Malang, 65141
Show on map
Seroomah Villa Gallery is a villa located in Soekarno-Hatta Malang, with a distance of about 5-10 minutes to Universitas Brawijaya, and for the distance to Malang City Station it takes 10-15 minutes, Seroomah Villa Gallery has a maximum capacity of 18- 20 people
Show More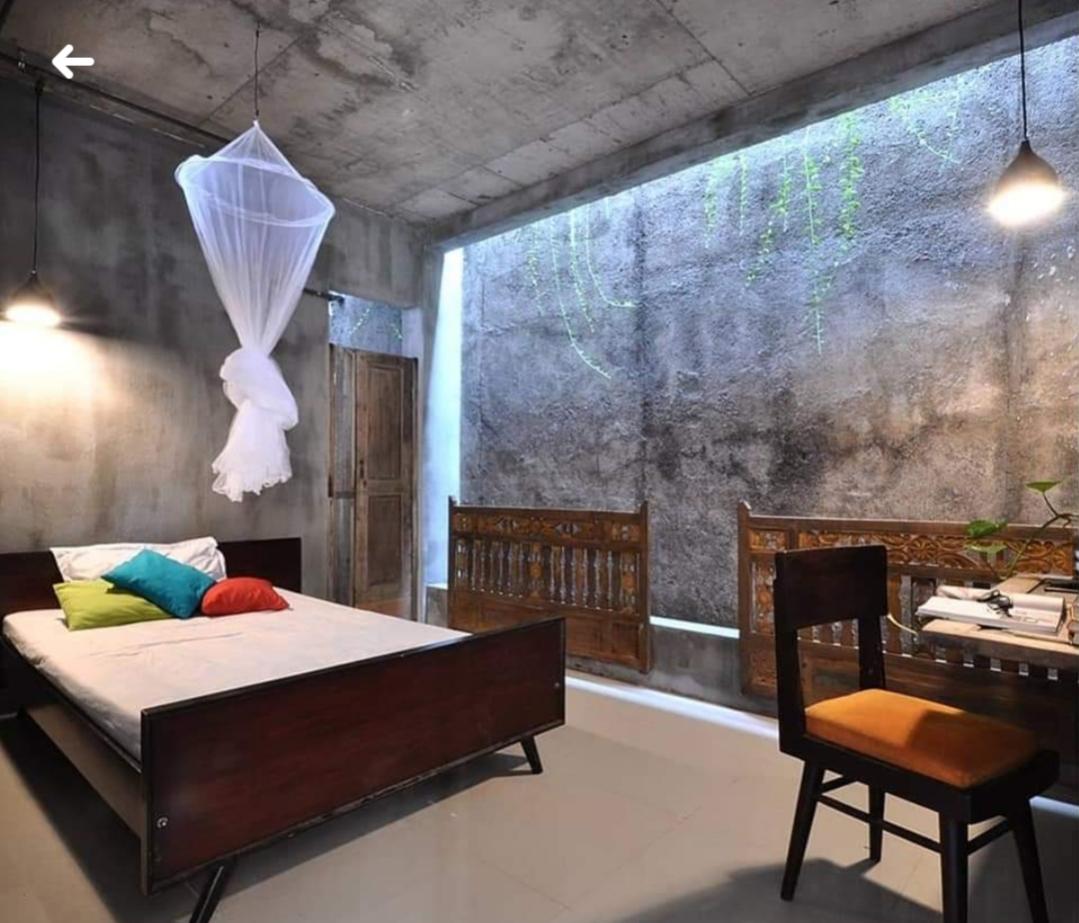 3 places of interest within 1000m, 3.9km from downtown
View Map

Eight Bedrooms Villa
All Amenities
Seroomah Villa Gallery 8BR
Property Policy
Check-in and Check-out
Check-in
from 14:00
Check-out
before 12:00
Property Description
Seroomah Villa Gallery is a villa located in Soekarno-Hatta Malang, with a distance of about 5-10 minutes to Universitas Brawijaya, and for the distance to Malang City Station it takes 10-15 minutes, Seroomah Villa Gallery has a maximum capacity of 18- 20 people Seroomah villa gallery offers a variety of facilities, including: 1. Parking space 2. Outdoor music venue 3. Meeting room 4. Musholla 5. Rooftop area 6. Smart tv in room 7. Wifi in all areas 8. Warm water 9. Fan 10.Barbeque (extracharge) 11. Breakfast, lunch, and dinner (extracharge) 12. Coffe break (extracharge) seroomah villa gallery offers a calm and beautiful atmosphere, for that seroomah villa gallery is a reference place to stay that is safe, comfortable, and affordable and right for those of you who want to travel around Malang and Batu city.
How much does it cost to stay at Seroomah?
Prices at Seroomah are subject to change according to dates, hotel policy, and other factors. To view prices, please search for the dates you wish to stay at the hotel.
What is the closest airport to Seroomah?
The closest airport is Abdul Rachman Saleh Airport. It is 12.9km from the hotel and approximately a 29minutes journey by taxi.
What are the check-in and check-out times at Seroomah?
The check-in time is from 14:00 and the check-out time is before 12:00.
Is parking available at Seroomah?
No, there's no parking available at Seroomah.
Where is Seroomah?
The hotel address is Pinang merah kav 1 no.1 Malang. The hotel is 3.9 km from the city center.
Is Seroomah nearby popular attractions?
Seroomah is near the following attractions: Pura Ismoyo(Approximately 573m), Gamezone(Approximately 892m), Pawana Adventure Outbound Paintball(Approximately 978m).
Show More
Haven't found the right property yet?